Two more signings in the NWHL were announced over the past week as we are now just a handful of days away from the open of extended training camps and official practices around the league. 
Related: Start of Sixth NWHL Season Pushed to January
On Oct. 2 it was announced that defender Emma Stauber is returning to the Minnesota Whitecaps for her third season with the team/league, and on Oct. 7 the Metropolitan Riveters announced that they have signed forward Paige Voight, their 4th Round selection (16th overall) at the 2018 NWHL Draft.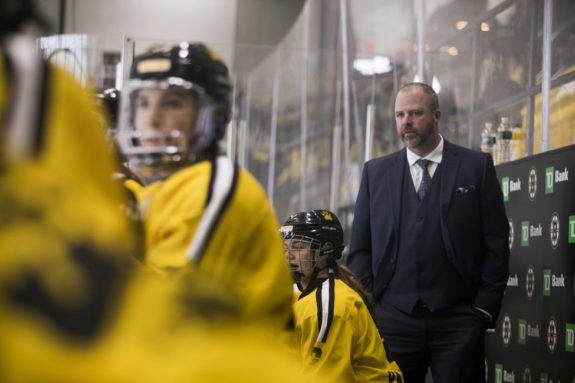 Additionally, on Oct. 8 the Boston Pride announced that Johnny McInnis would be joining the team as an assistant coach on head coach Paul Mara's staff. The former AHL and ECHL player replaces Heath Gordon who left for a job as the Director of US Women's Scouting for Neutral Zone.
Stauber Returns
"Emma is one of our key defenders," said Whitecaps GM and co-head coach Jack Brodt in the press release announcing the signing. "She's an excellent puck-mover with speed and strength, and we are very happy to welcome her back to the Whitecaps."
Stauber – who drives 150-miles from Duluth to St. Paul for games and practices – has played in fifteen games over the past two seasons with Minnesota, recording eight points (1g-7a) and won the Isobel Cup with the team in 2019.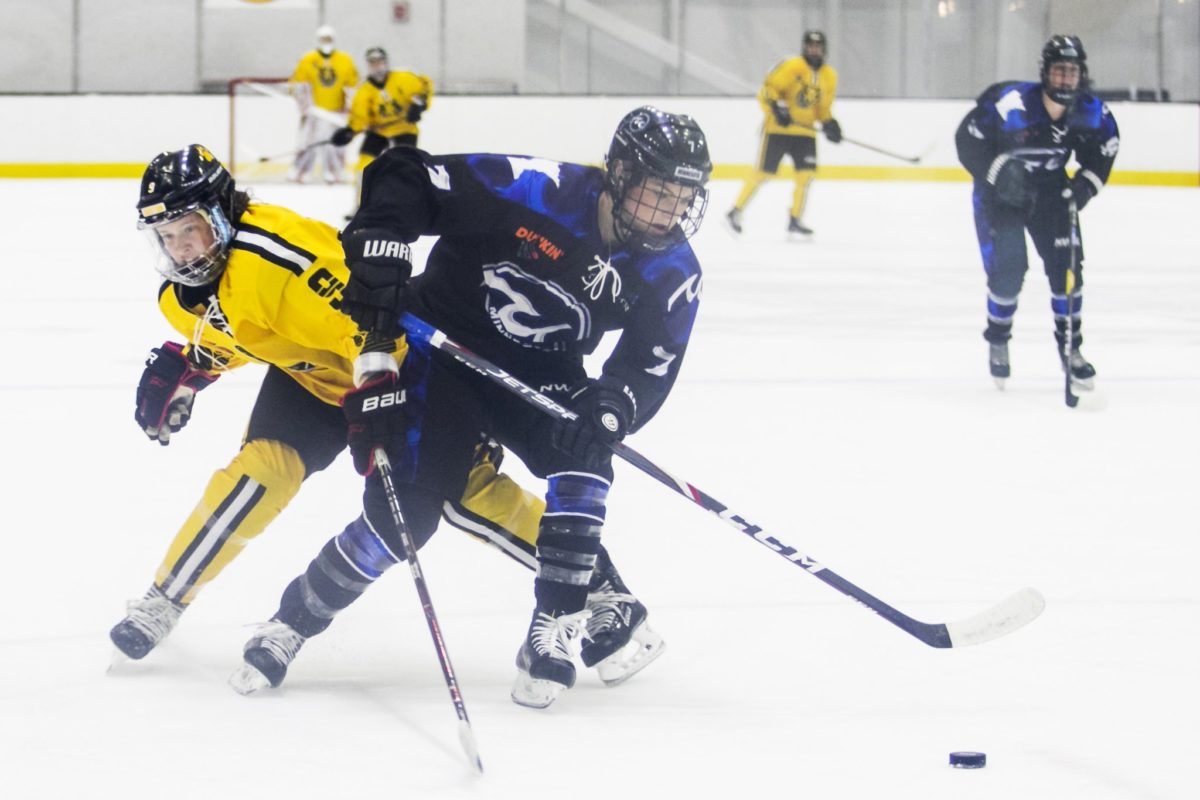 "My NWHL and Whitecaps experience has been great over the past two years," said Stauber. "Obviously, we had a great ending to our season in 2019 winning the Isobel Cup and that was one of the greatest moments in my hockey career, especially playing the Final in Minnesota."
"Our Whitecaps fans have been absolutely exceptional for the last two seasons! We would not be where we are without their support," added the 27-year-old. "Although we may see some changes this season regarding game admissions, we hope our fans will continue to support us in other ways because we cannot do it without them and we look forward to the day we get to see them all again."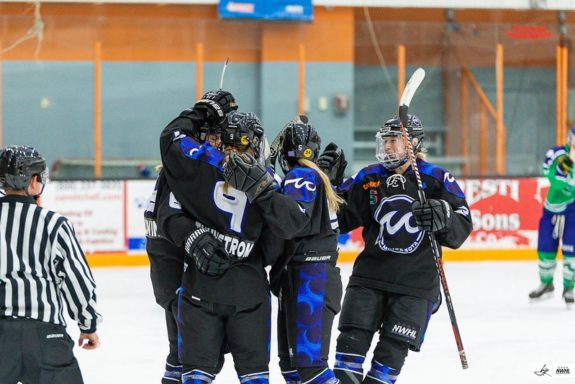 With the signing of Stauber, the Whitecaps now have 13 players signed for next season. She joins forwards Allie Thunstrom, Corinne Buie, Jonna Curtis, Audra Richards, Meaghan Pezon, Meghan Lorence, and Haley Mack, defenders Chelsey Brodt-Rosenthal, Amanda Boulier, and Maddie Rowe, and goaltenders Amanda Leveille and Allie Morse.
We have been told that the Whitecaps will be adding one or two more new players in addition to re-signing a handful of others in the near future to fill out their roster.
Voight Finally Joins Rivs
Last season Voight, a Rivs draft pick, opted to play games for the PWHPA. This season, they are thrilled to be adding her to a roster that includes a few new faces in addition to a largely returning core.
"The main goal of this off-season was to add some offensive depth, so once there was a chance to sign Paige Voight, (GM) Kate (Whitman Annis) and I did everything we could to get it done," said head coach Ivo Mocek. "Paige is a very strong offensive talent with International hockey experience, and she had an outstanding college career at Merrimack. She will bring exactly what the Riveters need."
Voight is the fourth forward signed by the Rivs that wasn't on the team last season, joining fellow rookie Theresa Knutson, and veterans Rebecca Russo and Emily Janiga who return to the league after a year away.
Related: Janiga Joins Riveters
Over her four-year (2015-19) collegiate career Voight had 76 points (42g-34a) in 140 games at Merrimack and led the team in scoring as a freshman with 19 points. As a sophomore, she set career-highs in points (26), goals (15), and assists (11).
"The NWHL has done an outstanding job creating a platform for younger players and continuing to advance the game, and now I am very excited to continue my playing career in the pros with a great organization like the Riveters," Voight said in the press release announcing her signing. "It's going to be a thrilling season and I cannot wait to get on the ice with the Rivs."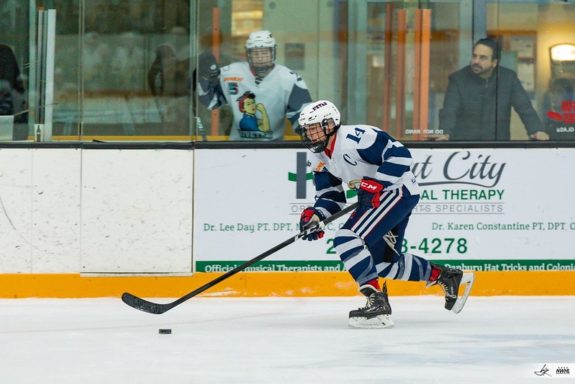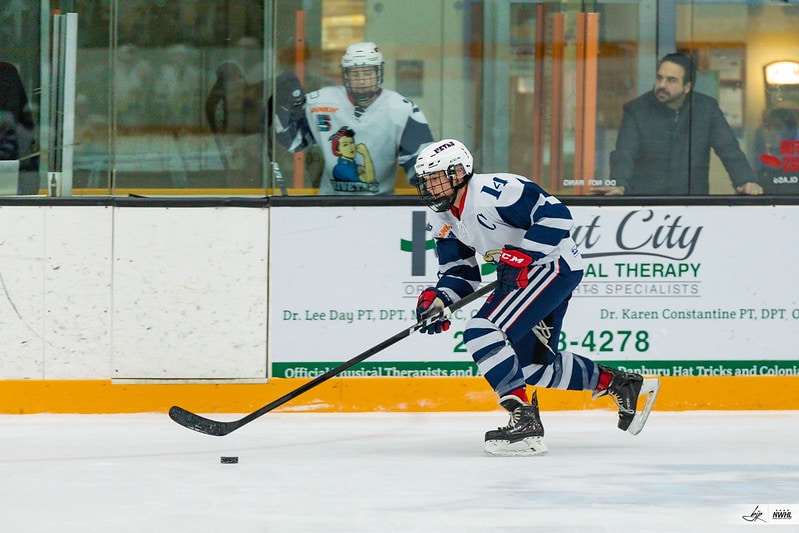 With the signing of Voight, the Riveters now have signed 21 players this off-season. She joins goaltenders Tera Hofmann and Sonjia Shelly, defenders Bridgette Prentiss, Sammy Kolowrat, Rebecca Morse, Saroya Tinker, Leila Kilduff, Samantha Fieseler, Kiira Dosdall-Arena, and forwards Madison Packer, Kendall Cornine, Cailey Hutchison, Mallory Rushton, Emily Janiga, Kate Leary, Brooke Avery, Jayne Lewis, Theresa Knutson, Rebecca Russo, and Tatiana Shatalova.
Dan Rice is in his 9th year of reporting for THW & has covered NJ Devils home games for 15+ years at various websites. He began his journey working for legendary broadcaster/writer Stan Fischler from 2002-04 & completed an internship at the ECHL; he also has been writing features for the NWHL (nwhl.zone) website since 2016.