Just in time for the first snow to fall in the southern parts of Sweden, I am launching this segment on The Hockey Writers, where I share with you the hottest hockey topics coming out of the domestic leagues in the most recent month. Now, you might ask yourself, and me, why would that be interesting for anyone outside of Sweden?
There are many reasons for that. Perhaps the most persuasive answer, and in itself sufficient, is the diverse platform that Swedish hockey is for players of different stages of their careers. It is fruitful soil, growing talents aspiring a future pro career in the NHL, as well as it is a runway for older players who are doing the opposite; slowing down after many years in the big leagues.
In order to illustrate this notion, this October issue will focus on one player from each side of those stages.
Paille's New Face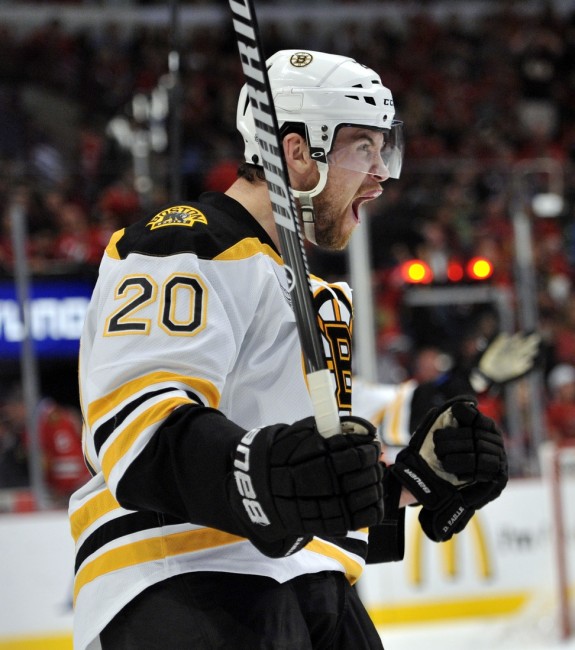 Remember Daniel Paille? Of course you do, but I bet you weren't aware of that the former Buffalo Sabres, Boston Bruins, and New York Rangers' grinder is currently rebranding himself as a goal scorer for team Brynäs IF in the Swedish Hockey League. For real.
In the opening 14 games of the season, Paille has tallied 14 points (eight goals and six assists). His average after 582 games and 172 points in the NHL were 0.30 points per game, whereas in the SHL he's put up with three times as better numbers. The sample size of only 14 games shouldn't be excessively trusted, but still, it's quite remarkable. Especially since most Swedish experts and supporters dismissed Paille's remaining ability before the season even began.
Deceptive Puck Luck?
However, the 32-year-old from Welland, Ontario might have some trouble maintaining his impressive record in the SHL.
Looking at Paille's scoring efficiency so far, he's scored on 22.22 % of the shots he's taken. You can recognize that as being a number that indicates a bit of puck luck, and it's very unlikely that he will be able to keep up a high percentage like that for the remainder of the season. In comparison, the most scoring efficient player last year in the SHL was American Rhett Rakhshani with 19.18 % of his shots resulting in scored goals, and in Rakhshani's case, it should be noted that he only played in 33 regular season games.
With all this being said, regardless of whether Paille can produce offensively as he's been doing, watching his play all over the ice has been refreshing. And I'm sure that all of his critics has changed opinion about him, thanks to his flying start.
Prospect Elias Pettersson
Let's move our focus to the second best league in Sweden, Hockeyallsvenskan. As we speak, one of the top prospects for the 2017 NHL Entry Draft, Elias Pettersson, has scored the most points out of all players in the league with six goals and ten assists in 15 games.
Pettersson, born in 1998, is expected to get picked in the first round of the upcoming draft, but I wouldn't be surprised if he also will reach closer to the top ten span. What's so special about Pettersson's game, and where the justified hype is coming from, is his extraordinary hockey sense and puck control. In many ways, in his role as a center, he resembles a less developed Pavel Datsyuk, considering Pettersson's panoramic overview of the ice as soon as he gets the puck.
Also, it seems almost destined that Pettersson is raised on the same team, Timrå IK, as was Datsyuk's wing man, Henrik Zetterberg.
Other Notes
Another top draft prospect, defenseman Timothy Liljegren, is yet to make his first appearance this season due to mononucleosis.
Former NHL'er André Benoit, who has played 181 NHL games, spread out over four teams (Ottawa Senators, Colorado Avalanche, Buffalo Sabres, and St. Louis Blues), has made quite the impact during the opening of the season. The Malmö Redhawks defenseman has twelve points in 14 games, and with that, he's the leader in scoring among defensemen.
Keep an eye on prospect Lias Andersson, who also is expected to go in the first round for the 2017 NHL Entry Draft, as he's shown great promise so far this season.
Goaltender Joni Ortio, who played for the Calgary Flames last season as well as the year before that, hasn't reached up to the hype yet in Skellefteå AIK in the SHL. With a modest saved shot percentage of .911 in ten games, Ortio definitely has room for improvement.