Rather than face the inevitable loss to the Edmonton Oilers in a seventh and deciding game Wednesday night, the Anaheim Ducks have conceded the game and the series.
"We held a team meeting after getting shellacked in Game 6 and decided it's the smart move," said Ducks captain Ryan Getzlaf. "Our fans and this city, they just can't take another awful, heart-wrenching loss. We're looking out for their best interests."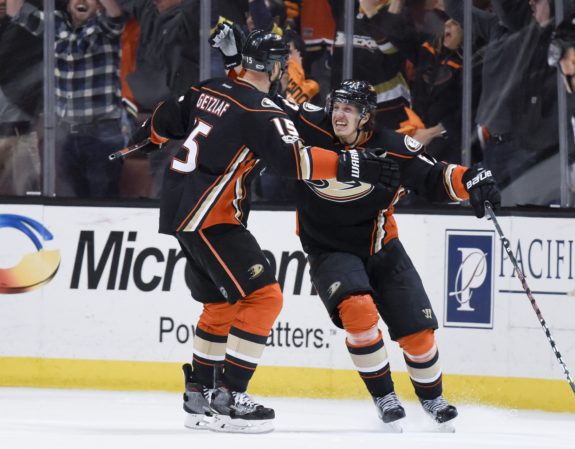 The decision to wave the proverbial white flag to surrender is not surprising. Anaheim, the heavy favorite coming into the series, has a history of futility in seventh games, having lost five straight including the last four at home.
Getzlaf Can't Do It Alone
Getzlaf has been incredible in the series, scoring seemingly at will – he has five goals and five assists in the six games against the Oilers. Equally impressive, his thick, mountain man beard has dominated the mostly frizzy, pre-pubescent Oilers scraggle. The densely quilted chin rug has become so intimidating, it now has its own specially designated locker room stall.
"As much as we believe we have a chance, we ultimately know we're going to suffer a soul-crushing loss. Besides, some of the younger guys…they're complaining about their cookie dusters getting itchy," he added. "Apparently the weight of manhood is too much for them."
The lone exception to that comment is teammate Patrick Eaves, who hasn't shaved since 2014 when he was a member of the Dallas Stars.
My birthday card from my Mum 😝 Well played Mama Eaves… well played. pic.twitter.com/rBhjXoR566

— RealPatrickEaves (@Patrick_Eaves) May 8, 2017
A Back-and-Forth Series
The series has seen lead changes and extreme highs and lows.
"You know the kid at the amusement park that runs to the garbage can and pukes his brains out after riding a roller coaster? That was me," confessed Corey Perry, who has struggled all series. "I just can't take this series anymore."
Many believed the young, inexperienced Oilers faltered in the pivotal fifth game. Facing the possibility of sending the entire city of Edmonton into a frenzy with a series-altering win, they surrendered a three-goal lead and eventually lost in double overtime.
Truth is, it was all a setup. The Oilers steamrolled the Ducks 7-1 Sunday in Edmonton, evening the series at three games each.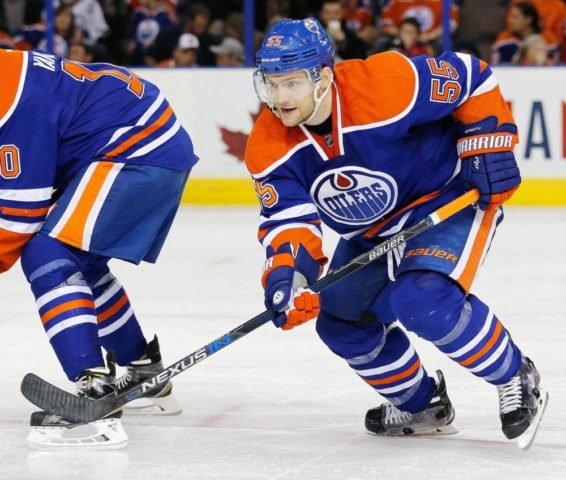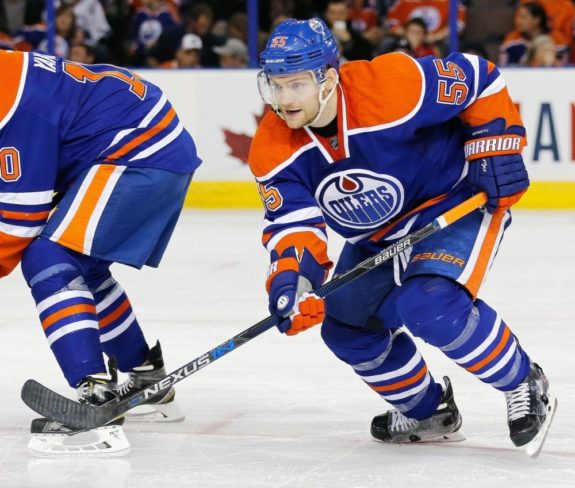 "We got'em right where we want 'em," said a snickering Mark Letestu. "It's way more fun to destroy their dreams in seven games than in six. It was all part of our master plan."
History of Heartache
Anaheim fans knew this day was coming. A 3-2 series lead has been a death sentence for the team, with the evidence well documented:
2013: 3-2 series lead vs. the Red Wings, lost Game 7 at home
2014: 3-2 series lead vs. the Kings, lost Game 7 at home
2015: 3-2 series lead vs. the Blackhawks, lost Game 7 at home
2016: 3-2 series lead vs. the Predators, lost Game 7 at home
2017: 3-2 series lead vs. the Oilers, [forfeit] Game 7 at home
Not every Ducks player has been with the team for those playoff collapses. Still, the history of disappointment will surely weigh on them. It's obvious the Oilers are already inside the Anaheim players' heads. Some of them literally.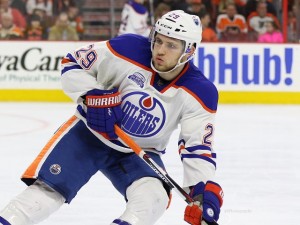 After a visit between Kesler's ears Saturday, young Oilers star Leon Draisaitl offered up, "Have you seen Kesler's noggin? That thing is bigger than my apartment, but I had no interest hanging out in there."
Perhaps that's what spurred Draisaitl to beat the Ducks like a rented mule, netting a hat trick and two assists in Game 6.
When asked his thoughts on Wednesday's Game 7, Milan Lucic channeled Russian boxer Ivan Drago from Rocky IV and snarled, "I must break you." He then went on to eat five straight bananas, without peeling any of them.
Carlyle Agrees
Ducks coach Randy Carlyle agreed with the decision to forfeit Game 7.
"The hype, the pressure…I'm so stressed! I'm pulling my hair out. Well…errr, I would if I had any!" He then curled up in a fetal position and yelled incoherently, "Whatever! Arghhhh! Get out! Scrabble! Muppet head! Cheesestick!"