The entire Edmonton Oilers organization and its fanbase didn't expect that things would have wrapped up as quickly as they did this season. Despite having the second-best record in the entire NHL since Jan. 1, they failed to make it to the Western Conference Final like they had a season ago, instead falling to the Vegas Golden Knights in Round 2.
Related: Red Wings' 2023 Free Agent Targets: Edmonton Oilers
As disappointing as the result was, this Oilers team seems confident that they are very close to their ultimate goal. It seems general manager Ken Holland agrees, and fully intends on bringing back his entire core for the 2023-24 season. That said, some small tweaks may be needed, particularly on the blue line which at times looked overwhelmed in the playoffs. If Holland looks to go the free agent route to address these needs, here are 10 options he could consider.
Damon Severson (New Jersey Devils)
2022-23 Stats: 81 Games Played (GP), 7 Goals (G), 26 Assists (A), 33 Points (PTS)
For the first time in his career, Damon Severson is set to become an unrestricted free agent (UFA). The 28-year-old's time with the New Jersey Devils is likely over given that the team doesn't have a ton of cap space to work with and also has some young prospects in the fold ready to take the next step in Luke Hughes and Simon Nemec.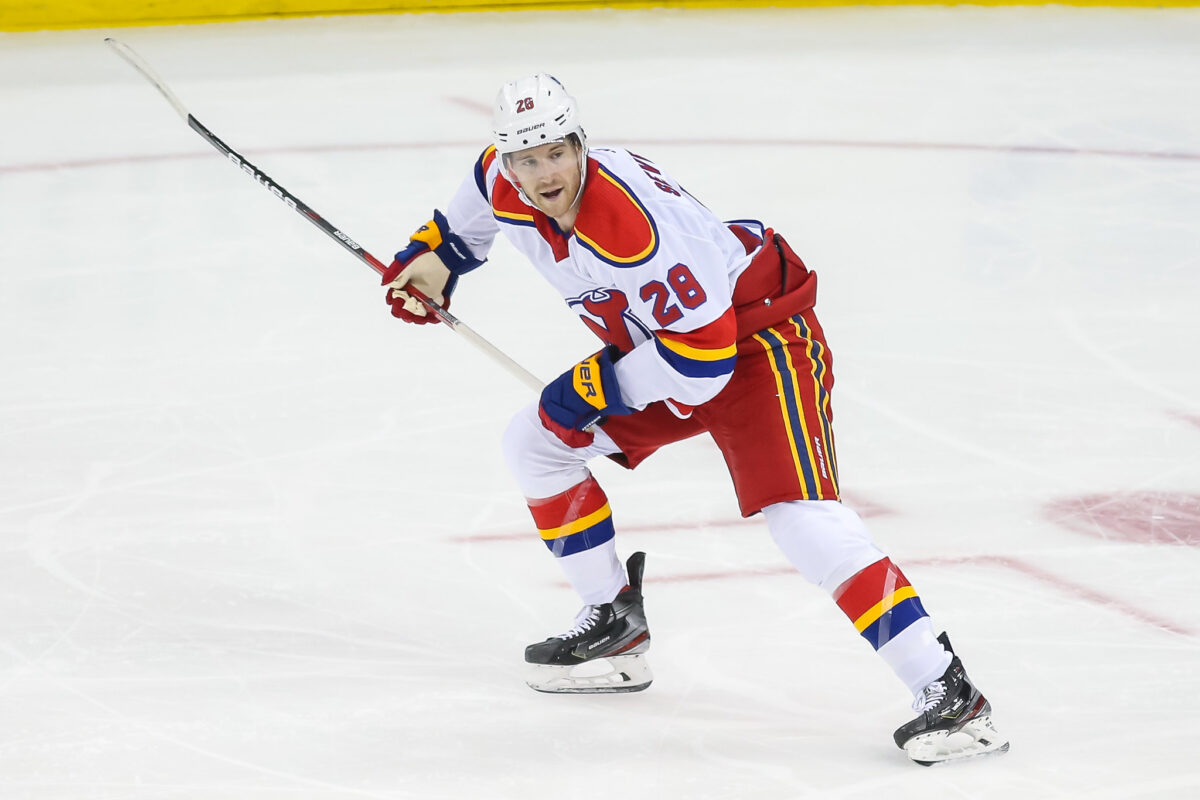 Severson is coming off of a deal that carried a cap hit of $4.17 million, and could certainly earn a raise. If that is the case, the Oilers are likely off the table given their own salary implications. That said, if he wants a shot at a Stanley Cup after spending the majority of his career on some bad Devils rosters, a discount could be a possibility.
Matt Dumba (Minnesota Wild)
2022-23 Stats: 79 GP, 4 G, 10 A, 14 PTS
One possible option who was actually linked to the Oilers at times during the 2022-23 season is Matt Dumba. The 28-year-old is coming off of a deal that carried a cap hit of $6 million but is likely to take a hit on his next contract due to some inconsistent play as of late.
Despite that, Dumba is a reliable second-pairing option who at times has proven he can provide offence from the back end. On top of that, he can be an extremely physical player, which would make an already strong Oilers team that much scarier to go up against.
John Klingberg (Anaheim Ducks/Minnesota Wild)
2022-23 Stats: 67 GP, 10 G, 23 A, 33 PTS
Things haven't gone well for John Klingberg as of late. The 30-year-old reportedly turned down a long-term, lucrative deal from the Dallas Stars at some point during the 2021-22 season in the belief he would be offered even more in free agency. That offer never came, however, and he was forced to take a one-year, show-me deal with the Anaheim Ducks.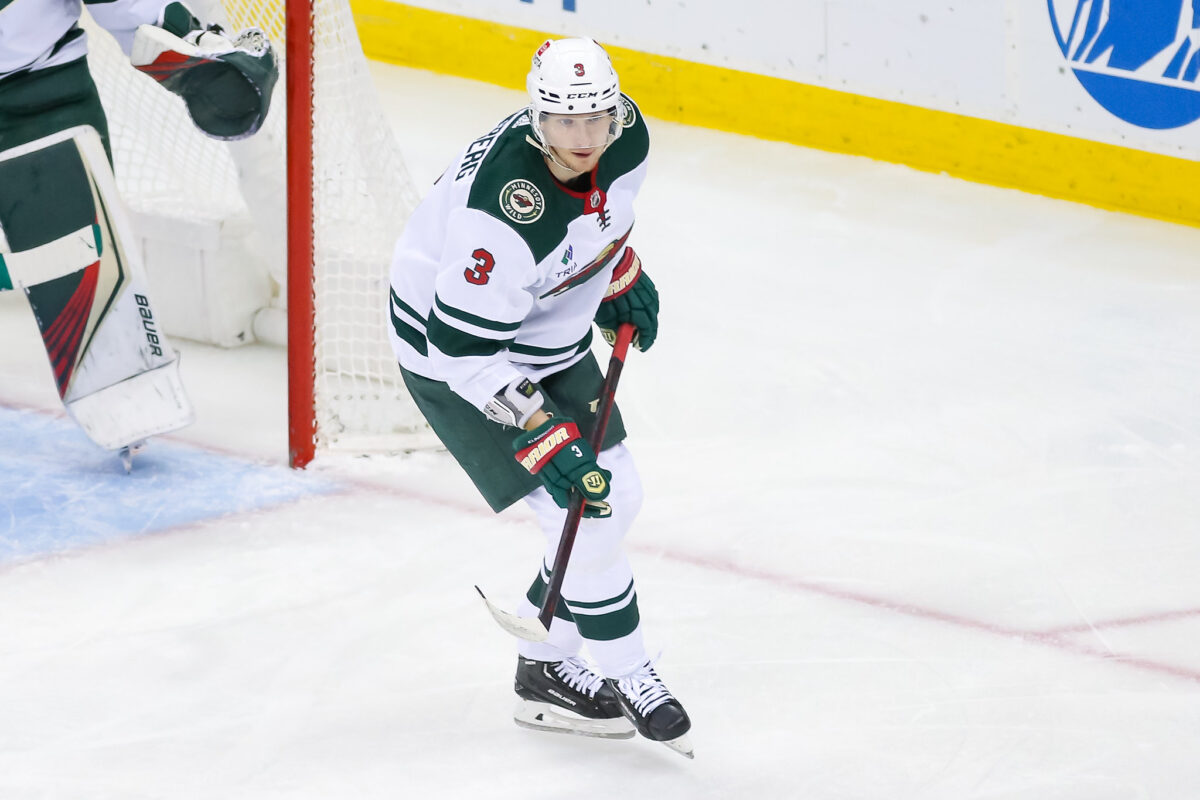 Things went from bad to worse this past season, as Klingberg struggled immensely during his time with the Ducks. It will be interesting to see what the market value is on him this time around, but he will likely be forced to settle on a deal he isn't all that pleased about. That could work in the Oilers' favor if they choose to bring him in, as he has proven in the past he is immensely talented, meaning a bounce-back could be in store.
Kevin Shattenkirk (Anaheim Ducks)
2022-23 Stats: 75 GP, 4 G, 23 A, 27 PTS
An option that would be even cheaper than Klingberg yet still able to provide some offensive punch is Kevin Shattenkirk. The 34-year-old also spent the 2022-23 season with the Ducks and could be looking to join a more competitive roster via free agency.
The Oilers would give him that opportunity at playing on a more competitive roster, and in return, he could provide them with solid play in a depth role. Though he isn't the same defenceman he was years ago, he is still capable of making an impact on a team's third pairing.
Radko Gudas (Florida Panthers)
2022-23 Stats: 72 GP, 2 G, 15 A, 17 PTS
It's hard not to notice the impact Radko Gudas has had with the Florida Panthers in this year's postseason. The 32-year-old walks the line in terms of legality in his play, which is extremely frustrating if you're going up against him, but exactly what you want if he is a part of your roster.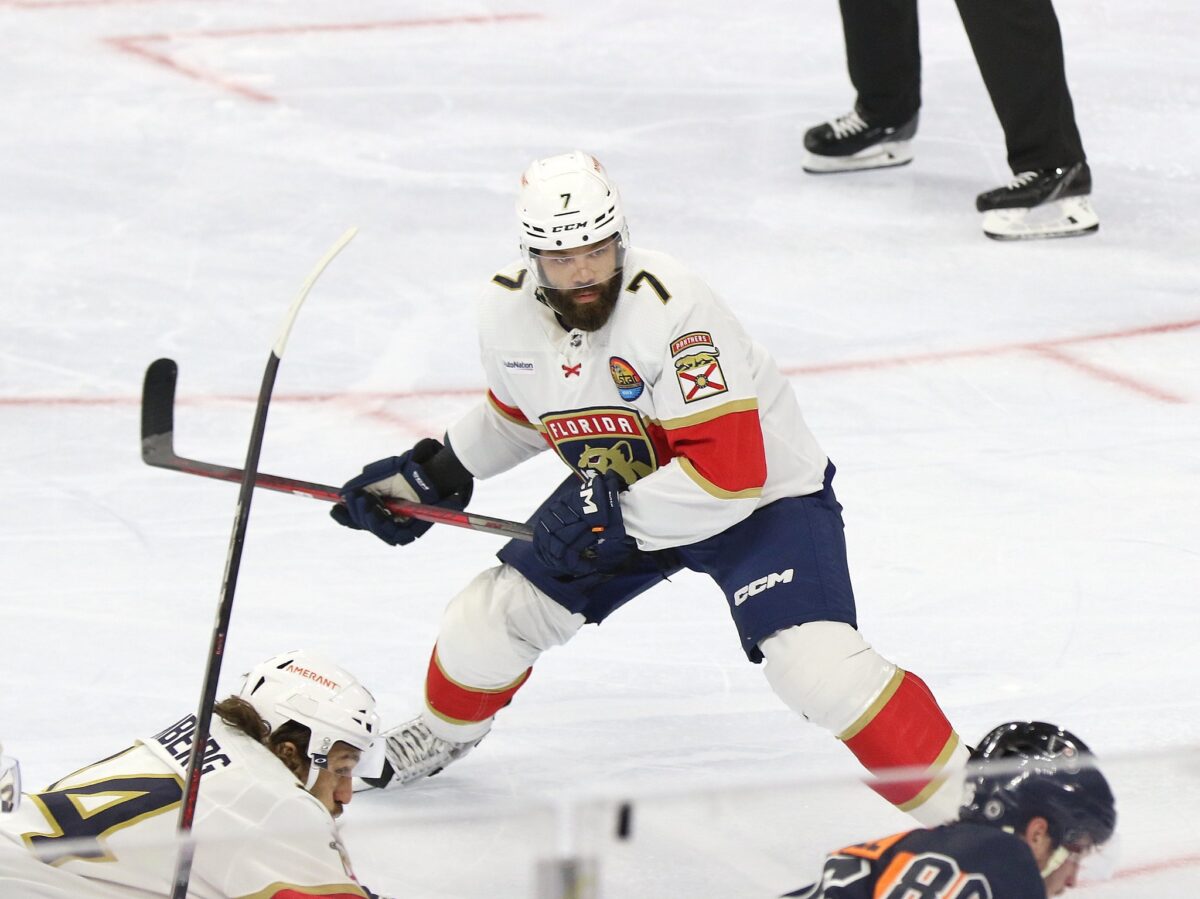 Gudas has been an absolute wrecking ball throughout the playoffs and is a big part of the reason why the Panthers find themselves in the Stanley Cup Final. He instills fear in his opponents each and every time he is on the ice, and would undoubtedly be a fan favorite in Edmonton if he were to sign this offseason.
Scott Mayfield (New York Islanders)
2022-23 Stats: 82 GP, 6 G, 18 A, 24 PTS
He isn't nearly as well-known of a name as some others on this list, but Scott Mayfield has quietly emerged as a solid defenceman on the New York Islanders' back end. He has a massive frame at 6-foot-5, 220 pounds, and isn't afraid to throw his weight around.
---
Latest News & Highlights
---
Because of how under the radar he has been throughout his career, Mayfield likely won't command a ton of money on the open market. Coming off of a season in which he averaged over 21 minutes per game, he could be a bargain pickup if he makes it to free agency.
Troy Stecher (Arizona Coyotes/Calgary Flames)
2022-23 Stats: 81 GP, 3 G, 11 A, 14 PTS
Calgary Flames fans were rather underwhelmed when they saw that Troy Stecher was coming their way after a trade at the deadline with the Arizona Coyotes, but quickly changed their tune after seeing him play. The 29-year-old was rock solid on their third pairing, and will attract some interest on the free agent market, should he get there.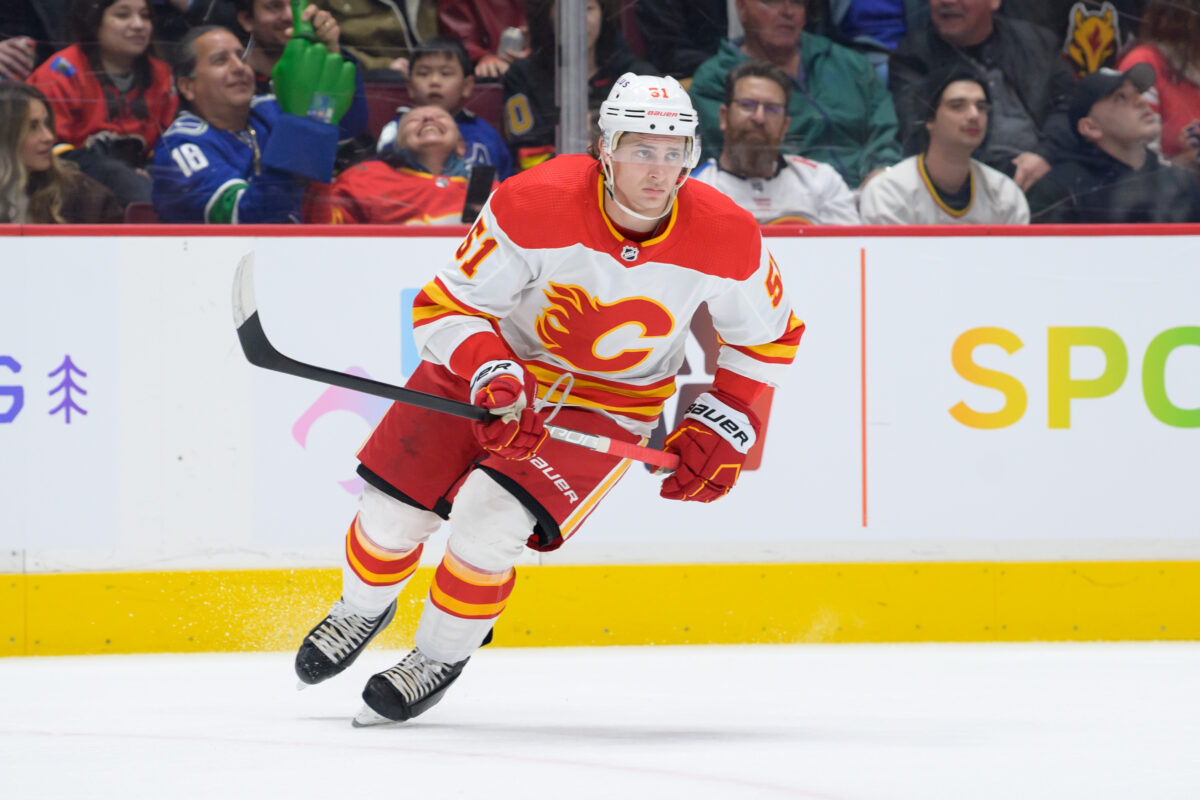 Though he only played 20 games with the Flames, Stecher spoke highly about the organization and seems more than willing to go back. That said, with not only new management but soon a new head coach, he may be forced to find a new home on the free agent market. Perhaps he would consider heading a few hours north and joining the Flames' bitter rival.
Luke Schenn (Vancouver Canucks/Toronto Maple Leafs)
2022-23 Stats: 70 GP, 4 G, 18 A, 22 PTS
Though not a top pairing defenceman by any means, Luke Schenn has continued to prove how valuable he is to a team throughout his lengthy career. Not only is he beloved by teammates everywhere he plays, but he provides a physical edge and is a solid, shutdown third-pairing kind of guy.
Schenn played a depth role in each of the Tampa Bay Lightning's Stanley Cup victories in 2019 and 2020, and was thought of highly enough to be picked up by former Toronto Maple Leafs GM Kyle Dubas at this year's trade deadline. He would be an excellent player for the Oilers to target in a depth role for next season.
Erik Johnson (Colorado Avalanche)
2022-23 Stats: 63 GP, 0 G, 8 A, 8 PTS
Though he would like to remain with the Colorado Avalanche, odds are that if Erik Johnson wants to continue his career, it will have to come elsewhere. He just simply is no longer the $6 million man he has been paid as over the last seven years, as injuries have taken a toll on his footspeed.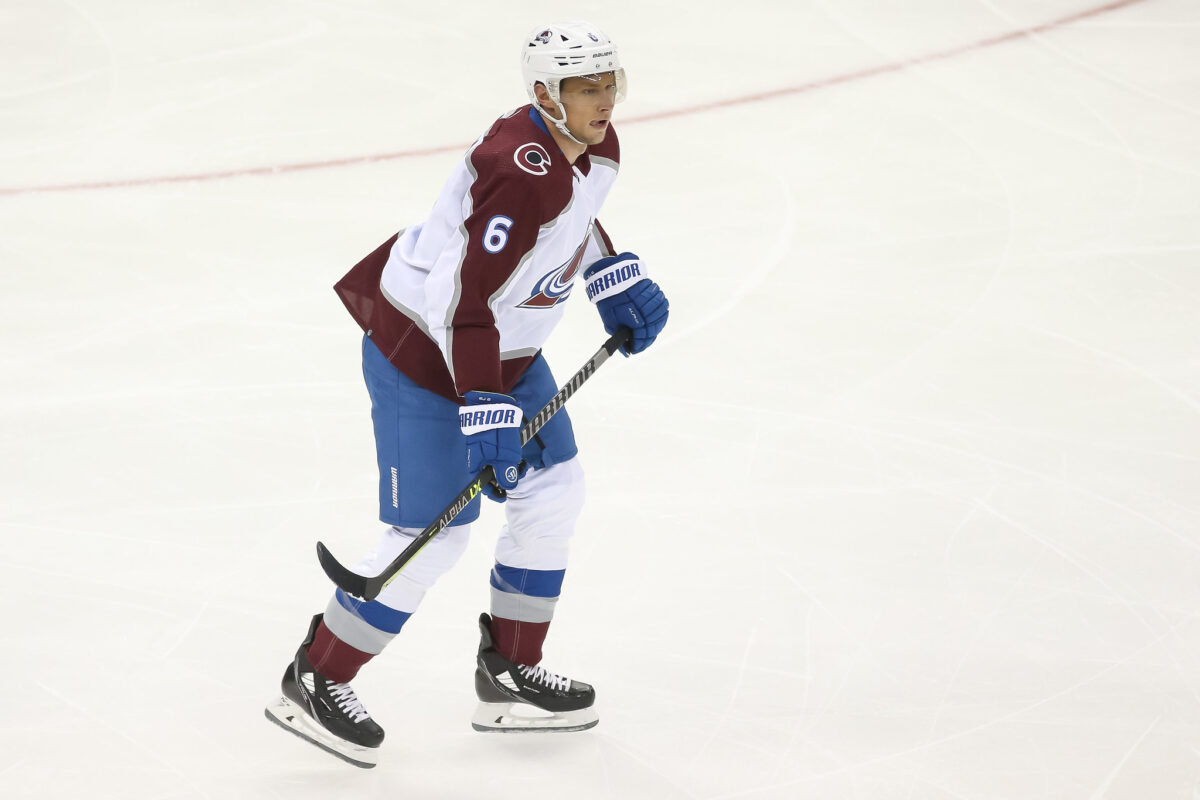 While he may no longer be a $6 million defenceman anymore, Johnson is still a capable NHLer who would be a very intriguing option on a cheap deal. Not only would he bring plenty of leadership with over 900 games played, but he would also add some Cup-winning experience, having won with the Avs less than a year ago.
Travis Hamonic (Ottawa Senators)
2022-23 Stats (75 GP, 6 G, 15 A, 21 PTS)
There were whispers of Travis Hamonic joining the Oilers a few years ago, as rumors circulated that Peter Chiarelli may have been interested in acquiring him for Taylor Hall. That deal never came to fruition, as Hall was instead moved to the New Jersey Devils with Adam Larsson heading to Edmonton.
Though Hamonic is no longer the same player he was during his prime years with the Islanders, he is a steady defensive presence who is both an excellent penalty killer and shot blocker. He wouldn't cost much and has made it clear beforehand that he prefers playing in Western Canada, which in itself makes him a logical fit.
Trade Remains a Possibility
There are plenty of free agent options for Holland to choose from, but that may not be the way he looks to improve his blue line. Plenty of defencemen under contract should be available this summer, perhaps the most notable being San Jose Sharks' Erik Karlsson, who was linked to the Oilers throughout plenty of the 2022-23 season. Regardless of what Holland ends up doing, you can count on the Oilers' blue line looking different than it did this past season.