The Edmonton Oilers are focused on the playoffs and winning their first Stanley Cup for the time being, but they will need to begin looking at new additions in order to stay competitive next season. One way of doing that is changing up the goaltending tandem. Stuart Skinner has been strong, while Jack Campbell has not. If the Oilers decide to move on, Brian Elliott could be a veteran goalie they look at signing.
Elliott has been the backup for the Tampa Bay Lightning behind Andrei Vasilevskiy for the last two seasons, and has become a trustworthy veteran during that time on a Stanley Cup contending team. While he isn't relied upon to play a lot of games, he has been a strong player when he provides a solid game so their starter can rest.
If the Oilers decide to bring him in and go down the route of letting Skinner start 55-60 games, Elliott is the perfect replacement for Campbell.
Who Is Brian Elliott & How Does He Benefit the Oilers?
Elliott is a 37-year-old, left-handed goaltender from Newmarket, Ontario currently playing for the Lightning. He was drafted in the ninth round of the 2003 NHL Entry draft by the Ottawa Senators at 291st overall. He has played 540 games and holds a 278-165-54 record with a 2.56 goals-against average (GAA), a .910 save percentage (SV%) and 44 shutouts. This season, he has played 19 games and has a 3.30 GAA with a .891 SV%.
Related: Oilers Prospect Update: Matvei Petrov
---
Latest News & Highlights
---
He played four seasons in the NCAA after being drafted with the University of Wisconsin before turning pro during the 2006-07 season where he played eight games with the Binghamton Senators of the American Hockey League (AHL). On those four seasons with Wisconsin, Elliott played in 86 games and was credited with a record of 51-27-6. He finished with a 1.78 GAA and a .910 SV%.
Elliott provides veteran leadership as someone who has played with one of the best teams ever assembled over the last couple of seasons, while being a sound backup. Skinner will have a huge step-up going into next season, so Elliott will only be leaned on for about 25 games, which he can handle and will continue to play well when Skinner needs a break.
His stats may not show he has been solid and may be declining, but that's not the case. Watching him play, it's clear he plays his hardest every night and has a winning attitude that any team would want in their lineup. Adding him on a cheap contract would be one of the smartest moves the team has made in recent years.
What Would It Cost to Bring Him In?
Bringing in Elliott wouldn't be expensive as he's in the last few seasons of his career and is looking to play and provide leadership on a contending team, which is the perfect description of the Oilers. The only way the Oilers look at this idea is if they're able to trade Jack Campbell with no retention and free up a little bit of cap space.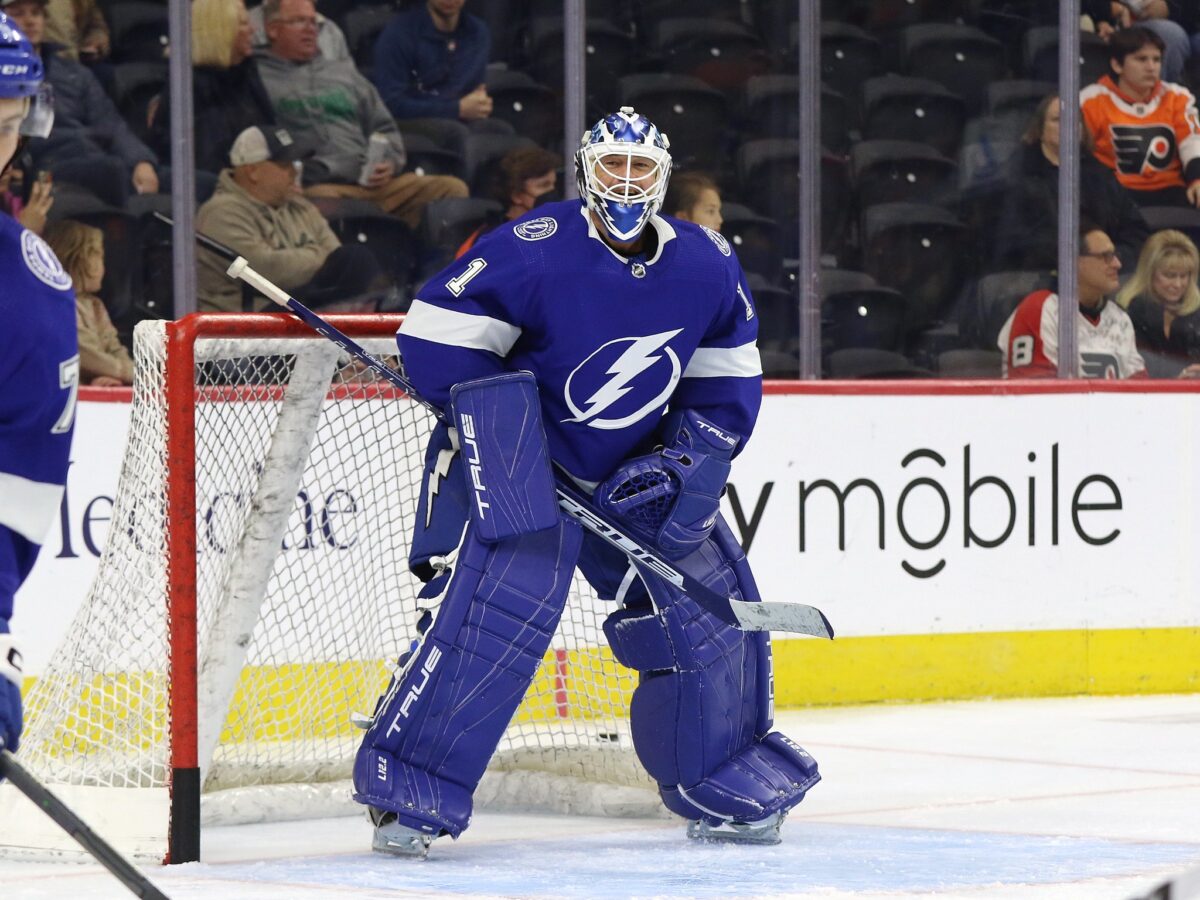 Elliott would be brought in on a one- or two-year contract with an average annual value (AAV) of $750,000-$800,000. He isn't going to be looking for an upgrade on his next contract, and would likely even take less money to sign in Edmonton for how close they are to winning a Stanley Cup.
Elliott could be the last piece of the puzzle if the Oilers go all in and take their shot at winning the Stanley Cup while spending in free agency and at the deadline. Elliott is going to have a few teams in on him when the season concludes, but if the Oilers are able to make it work, they should.
---
---