In the last month or so of hockey, the Minnesota Wild have managed to climb into a playoff position but it wasn't easy. They've had to overcome troubling offense, struggling defense, and a high number of injuries. They even managed to stay out of the penalty box, something they had been horrible at all season.
While the Wild are currently in a playoff position, there's still a lot of work to be done to keep that spot. The Western Conference is extremely close in terms of points and the Central Division is the prime example. They have a number of things to focus on in order to keep their playoff hopes alive and a lot of it includes both their offense and defense.
Wild's Offense Needs to Stay Strong
Before Kirill Kaprizov's injury, the Wild were having trouble getting offense from everyone except Kaprizov, but now a number of players have stepped up to fill that big vacancy. The first is Matt Boldy, which is not super surprising — he's a talented goal scorer but had been in a drought off and on all season. However, with Kaprizov out, Boldy had a big reason to force himself to step up and he did. If the Wild want to keep their playoff hopes alive, they have to keep getting production from him.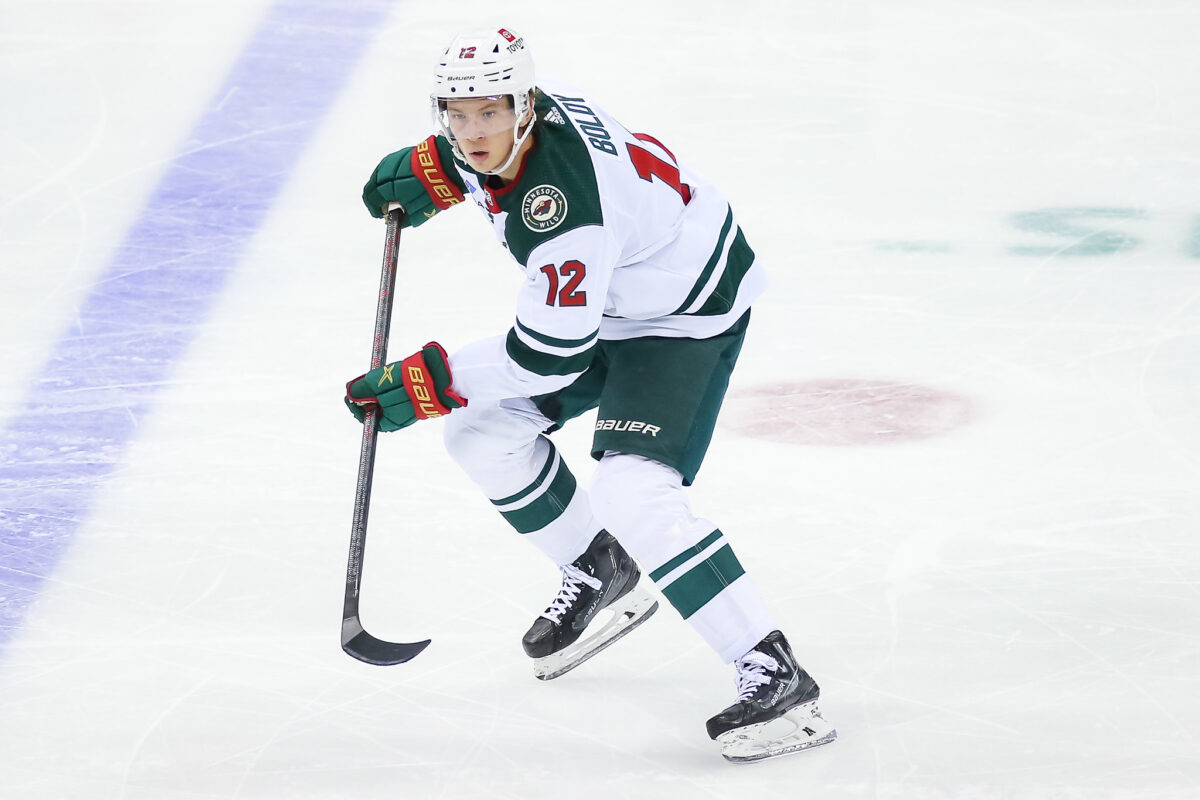 The next name on the list hasn't been recording hat tricks but his scoring has been a surprising bonus. That player is Ryan Reaves, who's known more for his gritty physicality than his goal-scoring finesse. In the last 10 games, he played prior to being injured, he accumulated four goals and two assists for six points. During that time he also recorded back-to-back multi-point games for the first time in his career.
These two players have stood out the most in the Wild's recent offensive surge, but a number of others have stepped up throughout the lineup. They'll need all of those players to continue contributing offense through the end of the regular season as well as into playoffs, especially if Kaprizov doesn't return when originally estimated. They'll need every goal they can get.
Wild's Centermen Have to be Better
The Wild have never been known as a strong faceoff team, despite having a number of strong centermen over the seasons. In the past 22 seasons they haven't won more than 52.5 percent of faceoffs and this season they've only won 47.8 percent. Winning faceoffs is crucial and can be the difference between winning and losing a game.
Related: Wild's Gaudreau & Gustavsson Heroes in Win Over Avalanche
---
Latest News & Highlights
---
The Wild have done a great job in improving their offense over the last few weeks but they should add faceoffs to that list, especially while shorthanded. Their power-play faceoff percentage isn't too bad at 55.4 percent, but their penalty kill is at a dismal 44.3 percent, which could be why they've struggled while a man down. Losing a faceoff while shorthanded means allowing the opposing team to set up its power play and get shots on goal.
Winning a faceoff is key to gaining possession of the puck and that can lead to either breaking out of the defensive zone or taking a shot on goal in the offensive zone. In the postseason those faceoff wins become even more important and it would be very beneficial for the Wild to improve their percentage in time for the playoffs to begin.
Wild Have to Keep Composed
In the last few weeks, the Wild have faced a lot of adversity like losing Kaprizov for a significant amount of time right before the postseason. However, they've also had a different player out due to injury or illness in nearly every game since, but they return after a game or two. Having different players out each game can make it difficult to put together a lineup but the Wild have adjusted beautifully.
Something else they've done well and will need to continue to do is keeping their composure. They've played several teams in the past few weeks that played physically and tried to get under the skin of the Wild players, but they did well in not retaliating — especially Ryan Hartman who had issues with that earlier in the season but has been clean since. They'll have to keep that calmness in their game as the regular season comes to an end and the postseason begins.
The playoffs bring out a whole new level of aggressiveness, so they'll have to be prepared for and keep their composure. A bad retaliatory penalty in a high-stakes game can be all a team needs to implode and not find a way back. The Wild will have to do everything they can to stay composed when the tensions get high and they'll give themselves a strong chance at winning.
Wild's Playoff Hopes
The Wild have made some crazy offensive improvements in a short amount of time. Thanks to those improvements they launched themselves into a very good playoff position. Some credit does have to go to their goaltending tandem of Marc-André Fleury and Filip Gustavsson who've worked hard all season to become one of the best goaltending tandems in the league currently.
They've been playing great but they'll have to make sure their offense continues its hot streak, win more faceoffs, and keep their composure. If they can do those things through the end of the regular season they will have a strong postseason, especially when Kaprizov finally returns.
---
---