It took some time, but this past week saw the Edmonton Oilers get above the .500 mark for the first time this season. Through 16 games, they have a 9-7 record which gives them 18 points, good enough for third place in the North Division. They are certainly heating up, as they have won three straight and six of their past seven.
While they are beginning to play better, however, I'd be remiss not to mention the fact that four of those six wins came against the lowly Ottawa Senators, who have just three wins on the season. However, their most recent win against the Montreal Canadiens – who has been one of the league's best teams early on – was the best 60 minutes they have played this season. Not only were they able to capitalize on their chances offensively, but they locked things down defensively for the majority of the game, something they have struggled with this year. The odd time the Habs were able to get any type of scoring opportunity, Mike Smith was able to shut them down.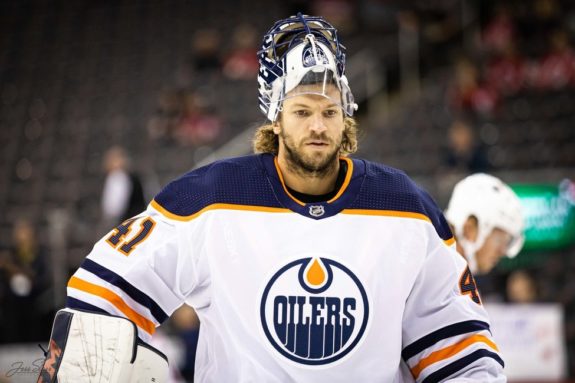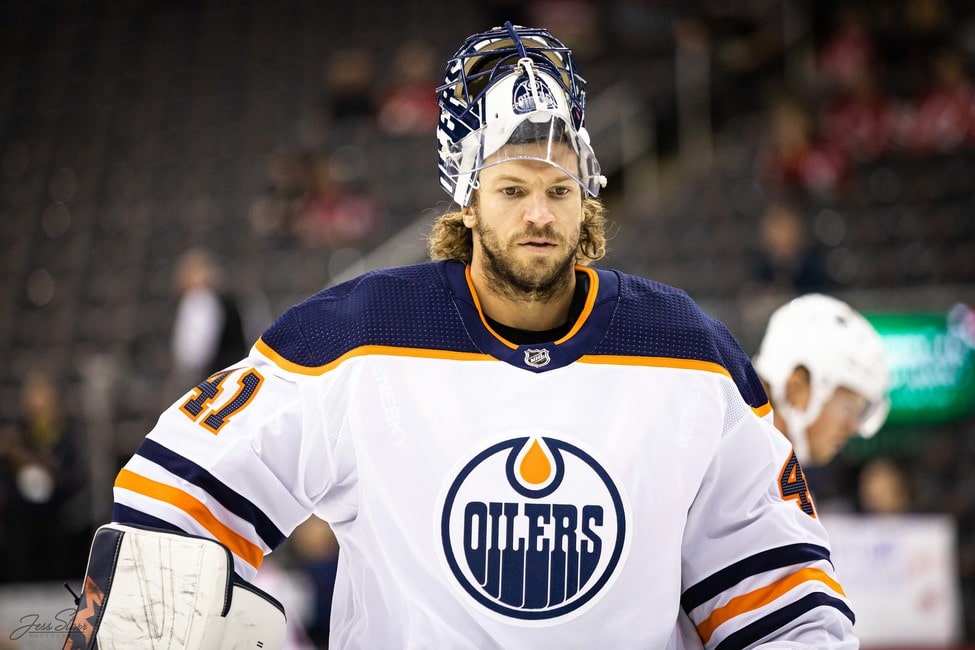 So, what has changed? How is it that a team who appeared to be in shambles just a few short weeks ago is now playing like one of the better teams in the National Hockey League?
Depth Scoring
A lot has been made recently about the blue line's fantastic play, and rightfully so. Leading the charge is Darnell Nurse, who scored yet another goal against the Habs on Thursday night and is currently tied with Jeff Petry for the lead in goals by defencemen this season. With his latest goal, he became the first Oilers defencemen since Paul Coffey in 1985-86 to score six goals through the team's first 16 games, a true testament to how good he has been.
Aside from Nurse and the rest of the blue line, however, the Oilers are also getting contributions from forwards not named Connor McDavid, Leon Draisaitl and Ryan Nugent-Hopkins. Jujhar Khaira, for example, who many including myself wanted to be shipped out of town, has recorded three points in his last two games. On the season he has five points in seven contests, which is quite phenomenal considering he had 10 in 64 last season.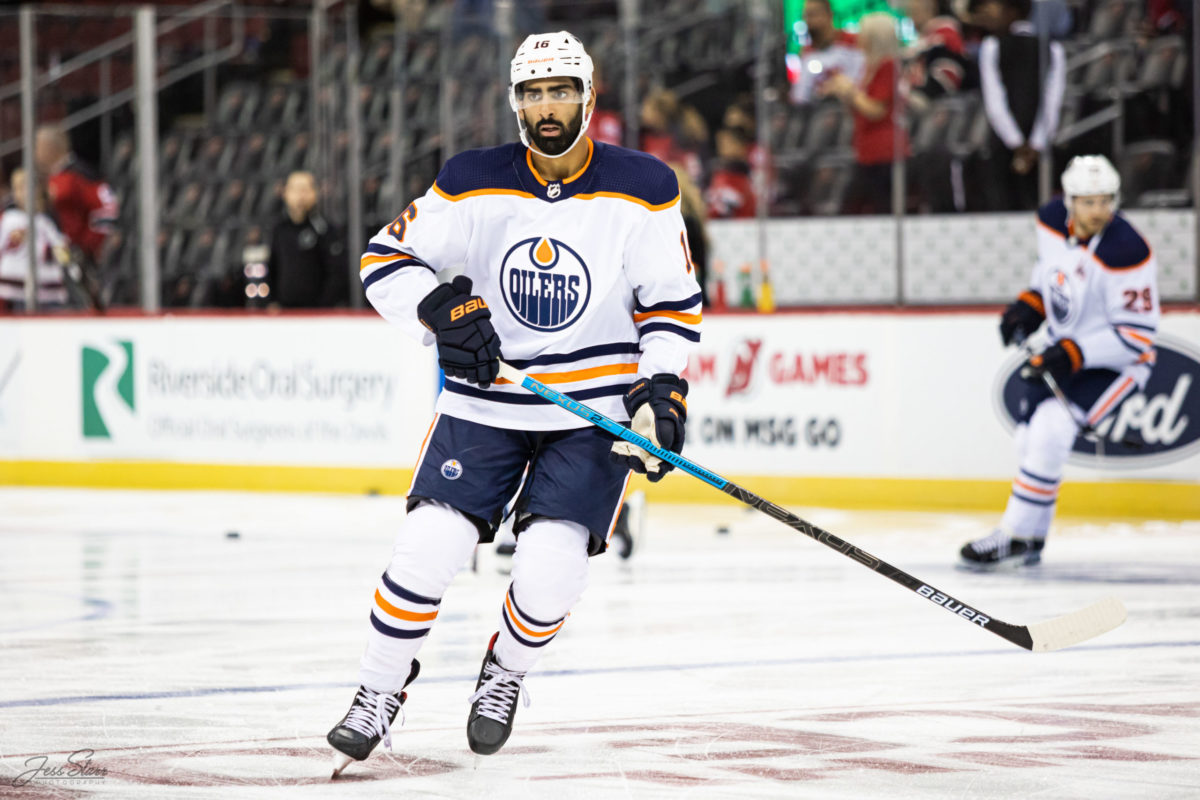 Another is Josh Archibald, who is currently riding a three-game point streak. He, Khaira and Tyler Ennis were recently put together on a line by head coach Dave Tippett and appear to have found great chemistry, chipping in with some very solid secondary scoring despite limited ice time. If the Oilers are able to continue having their bottom six to chip in, they will have continued success throughout the season.
Goaltending
Another big reason for the Oilers' success this past week was their goaltending. Smith, who was activated off the long-term injured reserve (LTIR) on Feb. 7, made his season debut the following night versus the Senators. Despite the time off, he looked very composed throughout and stopped 27 out of 28 saves in a 3-1 victory.
The next night saw the Oilers turn to Koskinen in another matchup against Ottawa. Despite Koskinen's shaky season so far, he was outstanding on Tuesday, making 40 saves in a 3-2 win that his team quite honestly did not deserve based on how they performed.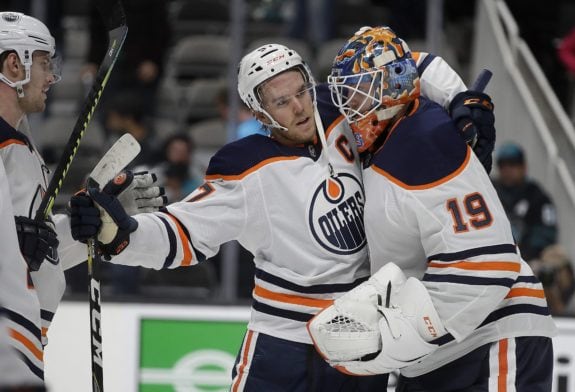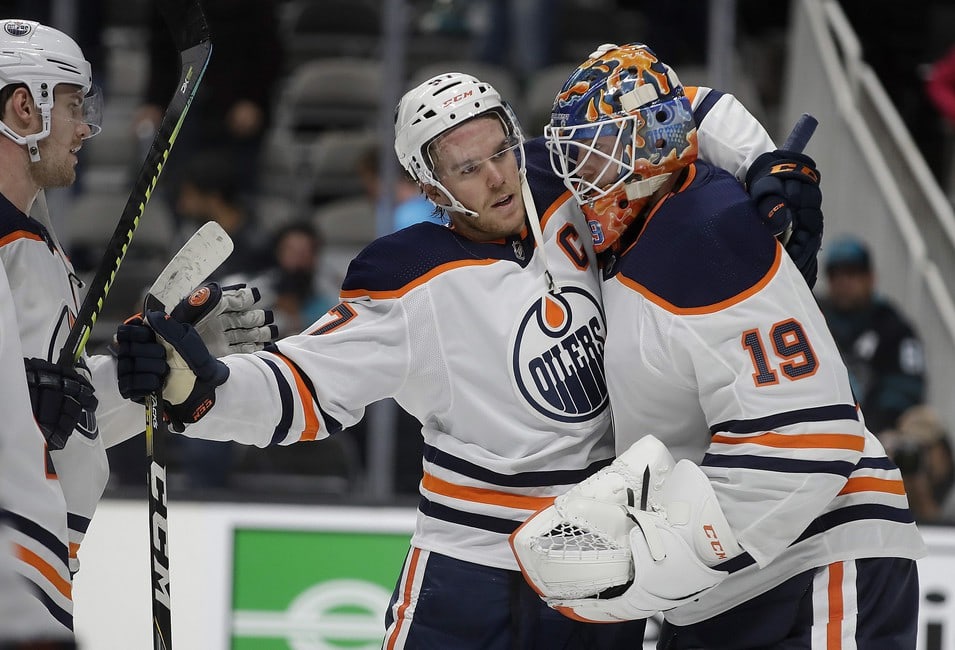 Not to be outdone, Smith started the most recent game against the Habs and came up with his 40th career shutout after stopping all 38 shots fired his way. He once again looked very in control, showing zero signs of rust despite his long time off. Through two games so far he has a brilliant 0.50 goals-against average and a .984 save percentage.
However, despite many things going right for the Oilers this past week, there were still some negatives to come out of it.
Injuries & COVID
Starting off the week, the Oilers announced that Gaetan Haas was being placed on the injured reserve (IR), though the injury itself remains unknown. It has been a frustrating season for the Swiss forward, as he began the year on the COVID protocol list and as such has only been able to suit up for two games. This announcement came just two days after defenceman Ethan Bear was put on the IR with a head injury.
The injury bug continued with the Oilers, as heading into Monday night's game versus the Senators, Tippett said that it would be an understatement to say they need more from Zack Kassian who has just three points on the year. The 30-year-old heard his coach's message loud and clear and elected to fight defenceman Erik Gudbranson less than two minutes into the game. While his response was admirable, the end result was far from great as he was forced to leave the game and was placed on the LTIR shortly after with what the team is calling an upper-body injury.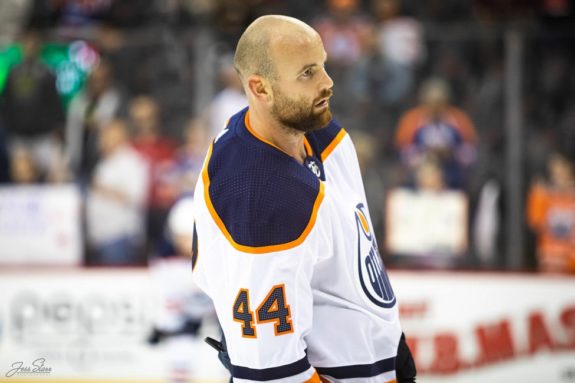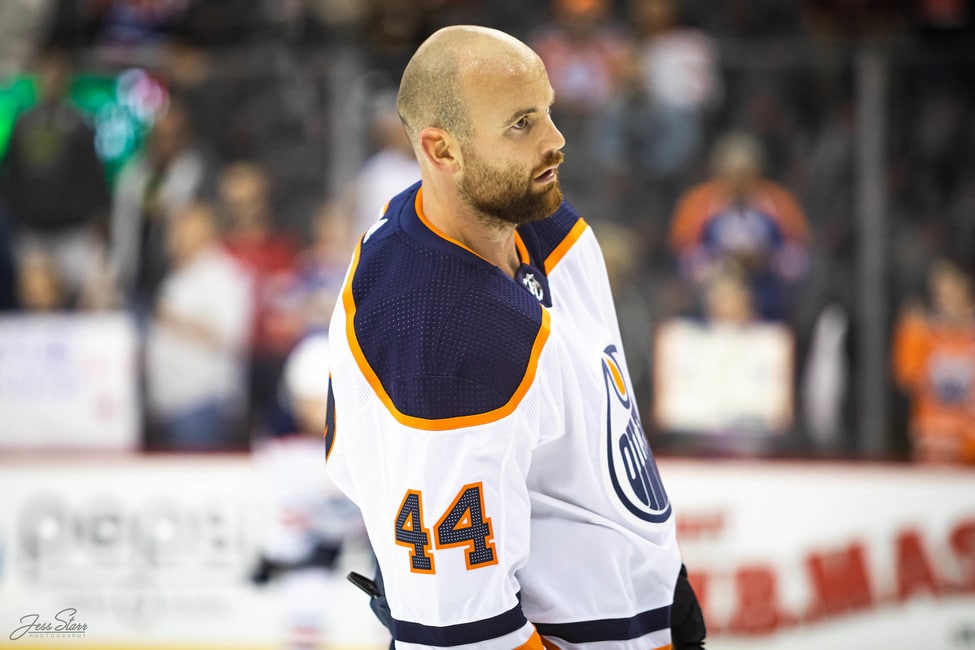 At the time, the most concerning news of the week came prior to Thursday's game, when it was announced Jesse Puljujarvi was being placed on the COVID protocol list. This was unfortunate news as the North Division had been doing an excellent job at limiting the spread of the virus to this point. Shortly after Puljujari was placed on the COVID list, it came out that Koskinen would also not dress in the game due to being deemed a high-risk contact. Thankfully, however, both have since been cleared and will suit up for Monday's game.
Upcoming Games
The Oilers have a fairly busy week ahead of them, as they play the Winnipeg Jets both Monday and Wednesday, whom they have already played twice this season. The first two games, which took place in Winnipeg, were a split. The Oilers were able to win the first game by a 4-3 score after a buzzer-beating goal by Draisaitl, but the Jets responded with a 6-4 victory two nights later.
Heading into Monday's matchup, the Oilers find themselves ahead of the Jets in the standings, though hardly hold an advantage as they have played two more games and only have one more point. Through their first 14 games of the season, Winnipeg has a record of 8-5-1. They possess many weapons up front in players like Mark Scheifele, Blake Wheeler, Nikolaj Ehlers and Kyle Connor who the Oilers will have to do their best to contain. Given their elite star power up front, it is no surprise they currently sit seventh in the entire league in goals scored with 47.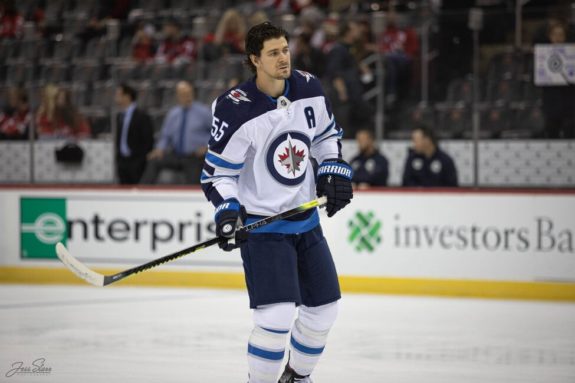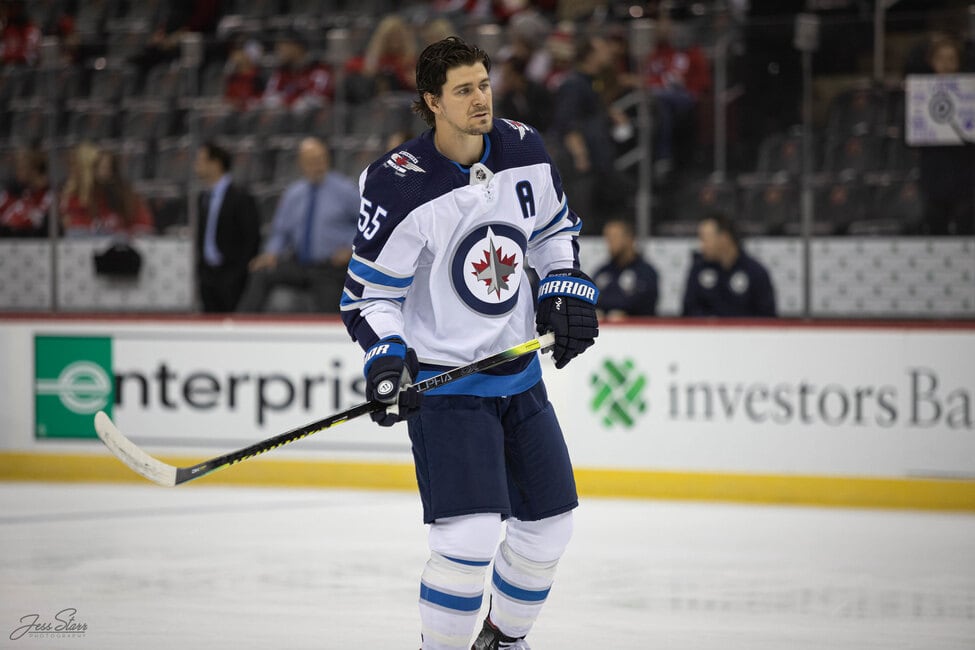 Despite their excellent forward group, however, the Jets are a beatable team due to their very inexperienced defense. They possess only two players on the back end who have played over 300 NHL games in Josh Morrisey and Nathan Beaulieu. If the Oilers are able to use their speed and push the pace, they should be able to expose what many views as a weak blue line.
Next up is the Calgary Flames, who they play in a back to back on Friday and Saturday night. The Oilers will be looking to exact revenge after being defeated 6-4 by the Flames in the only game the two have played against each other this season, which came earlier this month.
The Flames season so far has been consistently inconsistent. At the time of writing this, they find themselves fifth in the North Division, though they have two games in hand on the Oilers and only trail by three points. While they have gotten the bounce-back season they hoped for in Johnny Gaudreau, it hasn't yet resulted in team success as they seem to often struggle at putting together a full 60 minutes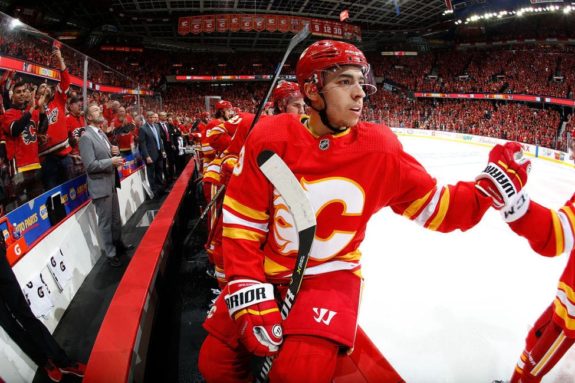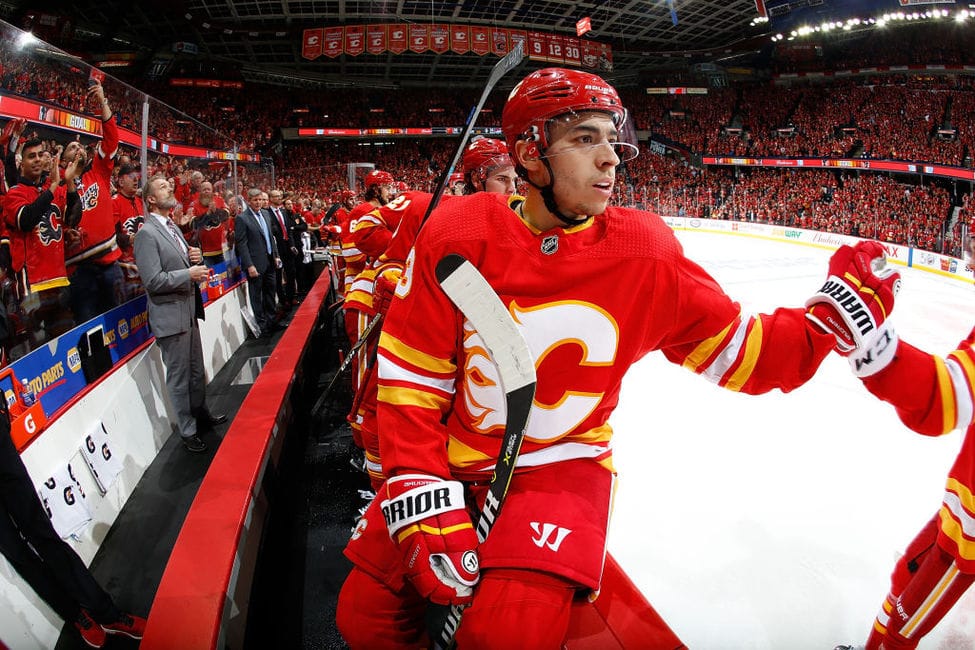 The same can often be said about the Oilers as well, and that was more apparent than ever in their first matchup against the Flames this season. After a fantastic first period in which they outshot Calgary 17-3, they let their foot off the gas in a big way, as Calgary came out flying in the second and outshot Edmonton by a very similar 16-5 margin. If they want to beat the Flames this week, they will need to come out with that same energy they showed in that opening 20 minutes.
Star Players Getting Support
Had anyone heard that McDavid, Draisaitl and Nugent-Hopkins were going to combine for just five points in the three games this past week, it would have been hard to imagine the Oilers winning one game let alone all three. However, thanks to the great play by the Ennis-Khaira-Archibald line, as well as the outstanding play from their defencemen, that was exactly what went on to happen. If the depth scoring is able to continue like this, Edmonton could be a very scary team going forward, as their star players won't stay quiet for much longer.
---
---
Colton Pankiw is a former Jr. A hockey player who now provides his knowledge of the game through writing. He's been a very active and reliable source for nearly two years at The Hockey Writers. He is a credentialed writer for the Calgary Flames but also does features on other teams throughout the league. Other writing contributions include: Yahoo Sports, Las Vegas Chronicle, Oil On Whyte, and Markerzone.com. Colton is also a co-host of both Oilers Overtime and Flames Faceoff podcasts. Any interview requests or content info can be made through him on Twitter. Take a look at his work here.