The 2019-20 season was one to forget for Johnny Gaudreau. The 27-year-old has had a fantastic career as a Calgary Flame to this point. But he struggled throughout the majority of last season and once again failed to help his team advance deep into the playoffs, resulting in many suggesting a trade may be necessary. I, myself, stated that it may be time for the Flames to move on from him after last season's disappointing playoff exit. Despite that, I, along with everyone else, knew just how talented of a player he is, and he's showing just that so far this season.
The down 2019-20 season saw him post just 18 goals and 58 points (career-low) in 70 games. Over an 82-game schedule, that translates to 21 goals and 68 points, a far cry from the 36 goal, 99 point season he had just one season prior. Thankfully, Gaudreau has gotten off to a much better start this season. He's begun the season on a nine-game point streak and has a team-leading six goals and 11 points. His play early on raises the question, "is this simply just a hot streak or truly a bounce-back campaign?"
Flaming Hot Stick
While Gaudreau's play has been much better this season, some of it is due to puck luck. Last season saw him take 209 shots and convert on just 8.6 percent of them. That is extremely low for any player, let alone one of his talent level, but it hinted that a bounce-back was certainly a possibility, if not a downright guarantee.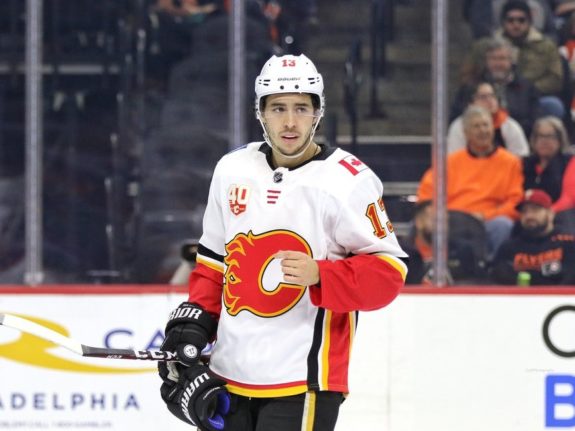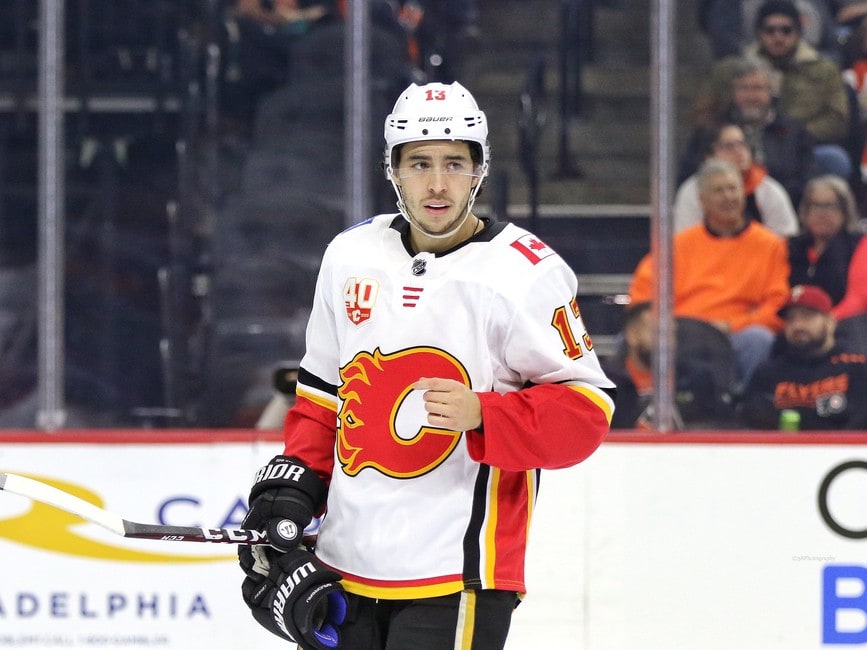 This season has been the exact opposite, as his shooting percentage sits at a ridiculous 27.3 percent after converting on six of 22 shots thus far. It is great to see that he is having success early in that regard, but those numbers are simply not sustainable. Prior to this season, Gaudreau had a career shooting percentage of exactly 12 percent. His highest total came during the 2018-19 season, in which he converted on 14.7 percent of his shots during his career-high 36-goal season.
Simply put, he is on a hot streak right now. While Flames fans certainly will take it and hope it keeps up, this shooting percentage isn't sustainable for a long stretch of time and will likely cool down in the near future. This isn't to say he won't continue his bounce-back season, however. In fact, there are many stats that favor the notion this season will be much better for him.
Ice Time
During the 2019-20 season, Gaudreau averaged 18:47 of ice time per game, while this season, he is sitting at 19:11. Of course, that isn't a big change at all. Where there is a massive shift, however, is his power play ice time, which is sitting at 5:12 minutes per game this season compared to 2:54 in the previous campaign.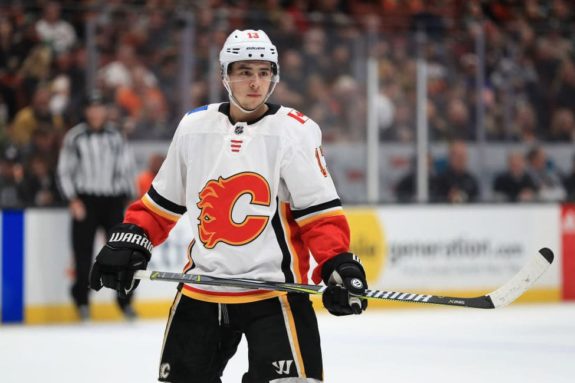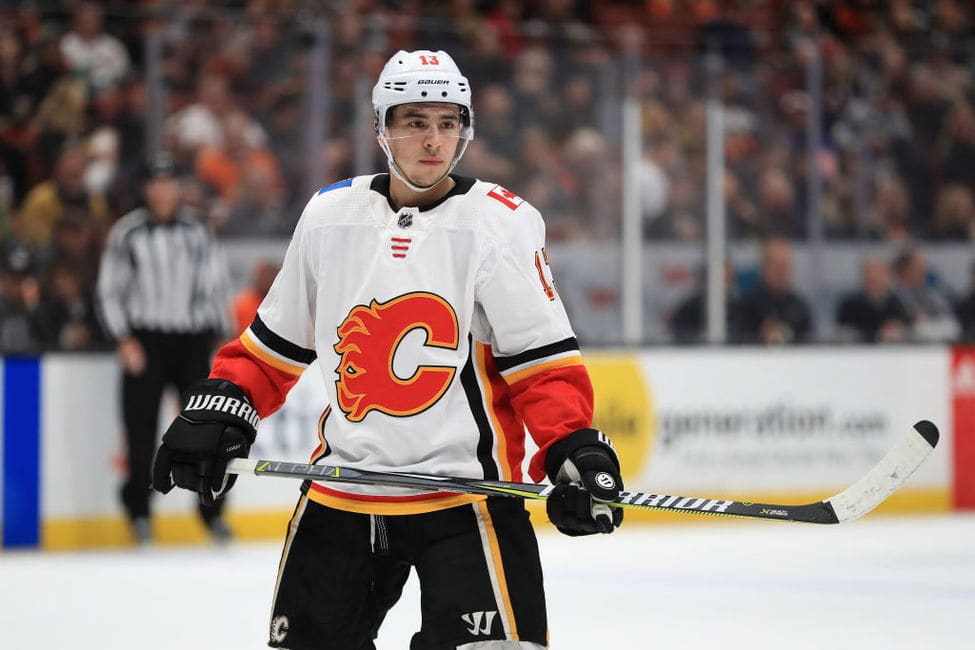 It is fair to question whether or not that ice time is sustainable, as the Flames have been drawing a lot more penalties this season, averaging 4.44 power plays per game, which currently sits third in the NHL. To put this in comparison, the league leader in 2019-20 for power plays per game was the Colorado Avalanche, who averaged 3.44. The Flames, on the other hand, finished 25th in that category last season, averaging just 2.76 opportunities per game on the man advantage.
While the Flames' time spent on the man advantage per game will likely decrease as the season goes on, it's worth noting that the officials appear to be calling infractions stricter since the start of the 2020 Playoffs. This means that even though Gaudreau's time on the man advantage likely will dwindle to a certain degree, he should still be able to play significantly higher minutes on that unit than he did last season. This would bode quite well for him, as he already has six points on the power play this season compared to just 18 all of last.
Play of Monahan
Another good sign for Gaudreau is the play of his linemate Sean Monahan, who has also gotten off to a solid start this season. Monahan, like Gaudreau, had an off season last year, scoring just 22 goals and 48 points. Both of those totals were his lowest since his rookie season in 2013-14. The 26-year-old kicked off this season with a five-game point streak and currently sits with eight points in nine contests.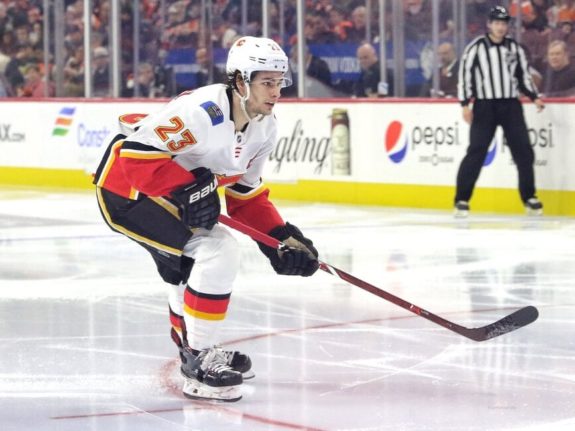 These two have been linemates for quite some time now and have developed great chemistry over the years. They both thrive off one another, so it isn't a huge surprise that when one struggled last season, so did the other. Thankfully, it appears as though they are back on track and are both likely playing with a chip on their shoulder after the scrutiny they faced this offseason.
While Monahan may not put up a season as he had in 2018-19 that saw him register a career-high in goals with 34, as well as points with 82, he should be able to put up around 45 points in this shortened 56-game season, which would be a similar point-per-game pace to what he has done throughout the majority of his career. If that is indeed the case, it bodes well for Gaudreau and his own totals.
Back on Track
Yet another piece of evidence for Gaudreau bouncing back is his past success in the league. As mentioned, his 58 points last season were his lowest total since coming into the league in 2014-15. Through his entire 473 game career, he has 456 points, proving that last season was more of an anomaly than anything else. While there will always be cause for concern when a player of his status has a down year, he is quickly proving that he is back to being one of the game's better wingers.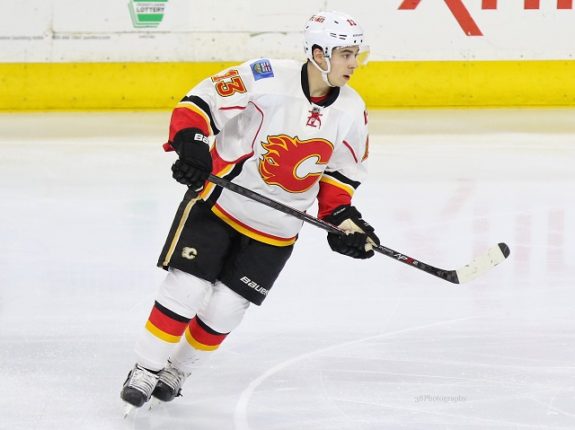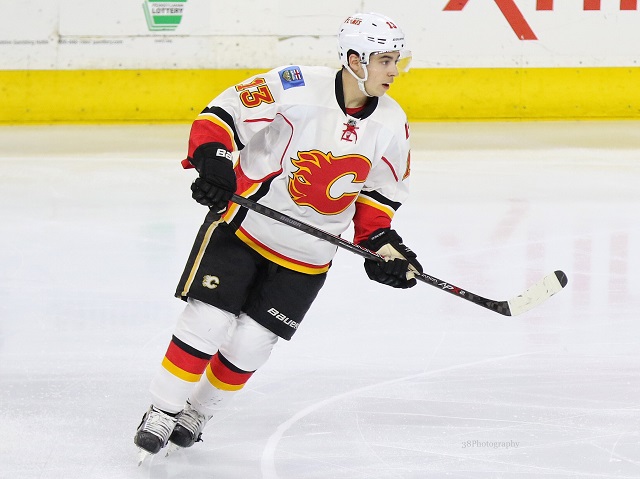 Of course, just because his play appears back on track right now doesn't mean the trade rumors will stop. The fact remains that his game hasn't been very impressive once the postseason begins throughout his career, and until that changes, there will always be chatter regarding changing things up. For now, however, Flames fans can sit back and enjoy what is shaping up to be another great regular season from Johnny Hockey.
---
---