One of the casualties of this shortened National Hockey League season is the 2021 NHL All-Star Weekend, which was set to be hosted by the Florida Panthers on Jan. 29-30 in Sunrise, Fla., before being postponed.
The All-Star Game would have featured the usual suspects: Sidney Crosby, Nathan MacKinnon, and, of course, Connor McDavid. There will be a mid-season classic again in 2022, and it's a pretty safe bet these superstars will be there.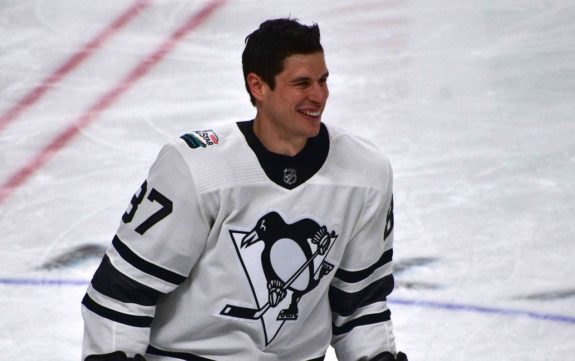 For others, 2021 might have been their only opportunity to go to an All-Star Game. There have been many wrinkles to the All-Star selection process over the years, and sometimes it's just about being in the right place at the right time.
Since the '80s, All-Star starters have been determined by fan vote, which has produced some very interesting results, most auspiciously in 2016 when borderline NHLer John Scott of the Arizona Coyotes led the league in voting. Despite initial NHL efforts to keep him out of the game, Scott suited up for the Pacific Division team and, naturally, went on to win All-Star MVP. Rules have since been put in place to avoid a similar situation.
While the All-Star reserves are now decided by a panel, it was for a time left to the coach of each All-Star team. That came to an end after Boston bench boss Mike Milbury dubiously added Bruins enforcer Chris Nilan to the Wales Conference roster in 1991. (From 'Milbury's All-Star Selection a Joke', Los Angeles Times, 1/20/91).
But when it comes to improbable All-Star selections, the overwhelming majority are thanks to the NHL's mandate that each team has at least one representative in the mid-season classic.
A fun part of the All-Star Game is seeing these one-hit wonders and future answers to trivia questions. The players who are All-Stars for the first and likely last time and fully aware of it, and as such soak up every last minute of the experience that their much more celebrated peers would just as soon skip.
Around a dozen players made their only All-Star appearance while playing in Edmonton, and a few are likely to have even the most loyal Oilers fan scratching their heads, "Wait … he was an All-Star?"
Here is a look at five of the most surprising All-Stars in franchise history.
Mike Krushelnyski
Krushelnyski was traded to Edmonton from Boston prior to the 1984-85 season. Blessed with the opportunity to play on a line with Wayne Gretzky and Jari Kurri, Krushelnyski scored 43 goals and totaled 88 points that season and was one of eight Oilers who suited up for the Campbell Conference in the 1985 All-Star Game.
That was far and away his most productive NHL season. As his career went on, the winger settled into more of a checker role. Krushelnyski won three championships (1985, 87, 88) with the Oilers before being included in the blockbuster trade that saw Gretzky dealt to the Los Angeles Kings in the summer of 1988.
Lee Fogolin
While highly regarded for his leadership, character, and savvy, fundamental defensive play, Fogolin was never viewed as an All-Star caliber player. But in 1986, the veteran blueliner and former Oilers captain (in 1981-82 and 1982-83) found his way on to the Campbell Conference squad that was coached by Oilers bench boss Glen Sather. With nine All-Star selections that year, the Oilers made up nearly half the roster.
Fogolin recorded 26 points in 1985-86, four off his career-high set in 1980-81. He was dealt to Buffalo near the trade deadline in 1987, ending an eight-season tenure with the Oilers that included two Stanley Cup championships (1984, 1985).
Steve Smith
Smith is unfortunately famous for April 30, 1986, when on his 23rd birthday the then-rookie blueliner put the pick in his own net off goalie Grant Fuhr in Game 7 of the Smythe Division against Calgary, ending the Oilers drive to win a third straight Stanley Cup (and what could have been five in a row).
What's not as well remembered is how Smith would go on to become a very good offensive defenseman who helped the Oilers re-capture the Stanley Cup in 1987, 1988, and again in 1990. He had 54 points, including a career-high 13 goals, in 1990-91, the season his Oilers coach John Muckler named him to the Campbell Conference All-Star team. Following that season, Smith was traded to the Chicago Blackhawks.
Janne Niinimaa
2001 was the first time in 10 years that Edmonton sent multiple players to the All-Star Game: Center Doug Weight, in the middle of a 90-point season, made the cut on a stacked Team North America. Niinimaa was selected to play on Team World's blue line, where the competition for spots was perhaps not as stiff.
Nonetheless, the gregarious Finn with the capricious rocket from the point was no slouch, and at his best in 2000-01, when he set career highs in goals (12, including 8 with the man advantage) and points (46). Niinimaa came to the Oilers from Philadelphia in 1997-98 and was dealt to the Islanders in 2003.
Shawn Horcoff
Horcoff, who played in Edmonton from 2000-01 through 2012-13, made his lone trip to the All-Star Game in 2008, and it turned out to be a curse in disguise for the veteran center.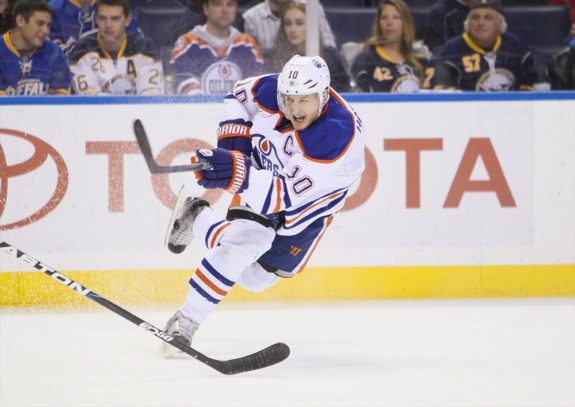 With 21 goals and 50 points, Horcoff was on pace for career highs when he arrived at the All-Star festivities in Atlanta, and he started off winning the fastest skating competition during the SuperSkills competition. But in the All-Star Game, he fell awkwardly, aggravating a shoulder injury that ultimately ended his season/ Horcoff only played one more game with the Oilers after returning from the All-Star break. Despite missing the last two months of the season, Horcoff still finished 2007-08 second on the Oilers in both goals and points.
Who do you think is the most surprising Oilers All-Star? Share your comments below.
---
---