Heading into the 2020-21 season, and after Henrik Lundqvist announced he had to sit out for health reasons, the Washington Capitals rolled the dice on having two young netminders carry their Stanley Cup hopes. Through six games, one has made the most of his opportunity and is making his case to be Washington's starter.
Vitek Vanecek was pressed into service over the weekend after Ilya Samsonov's reported positive COVID test. The goalies had alternated starts in the first four games of the campaign, but Vanecek played both games against the Buffalo Sabres.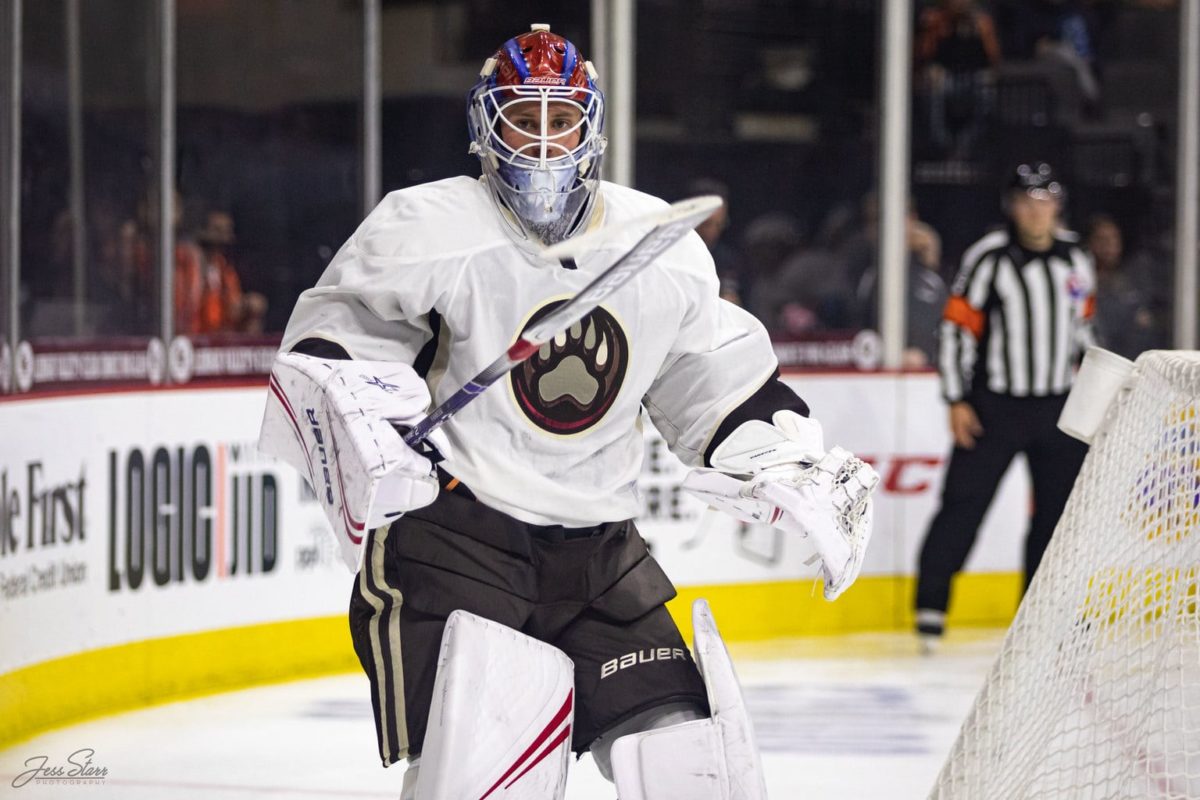 Despite being just the third and fourth games of his NHL career, Vanecek split a pair of shootout decisions with a depleted lineup in front of him. He allowed six goals on 75 shots, including just one on eight penalty shot/shootout attempts.
Vanecek faced 48 shots on Sunday afternoon in a 4-3 shootout loss, the ost he'd faced during his NHL or AHL career. He was solid when the team needed him to be, allowing three goals on a dangerous Sabres power play, and stopping a Taylor Hall penalty shot late in regulation – even kissing the post after the Sabres' big acquisition hit it on the attempt – and gave the Capitals a chance to earn three points on the weekend.
Those important points kept the team atop the East Division despite playing two games without some key players, which is crucial in a shortened season. While Washington has yet to put together a signature win this campaign, they have points in all six games (3-0-3), the first time the team has done that since opening the 2011-12 season with seven straight victories.
Samsonov's Struggles Could Open Door
Vanecek's strong play may make head coach Peter Laviolette's decision harder when Samsonov is eligible to return, likely following a two-game series against the New York Islanders this week.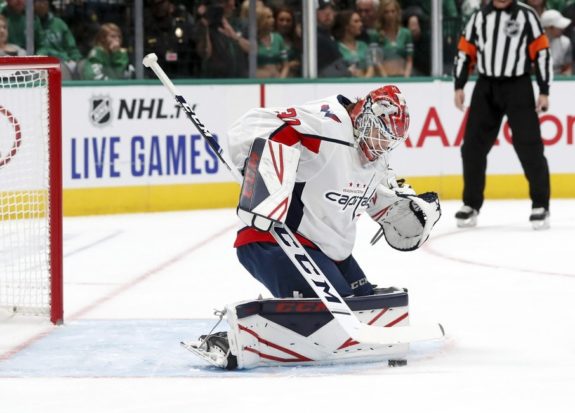 Samsonov, who was anointed the Capitals' starter two weeks ago before the season began, struggled in a pair of appearances in Buffalo and against the Pittsburgh Penguins before being named to the COVID list, posting a .868 save percentage and allowing seven goals in a pair of games.
This isn't the first time Samsonov has missed a chance to prove himself. He missed an opportunity to wrest the starting role from Braden Holtby during the 2020 Playoffs due to an off-ice injury before the season resumed, reportedly from an ATV accident at home in Russia. He was forced to miss the entire playoffs, which opened the door to Vanecek to be Holtby's back up and get his first taste of the NHL, even though he didn't play.
When Samsonov joined training camp in January, he was healthy, but just four games into the new season and the Washington Post reported that he tested positive. The NHL also ruled that he violated the league's off-ice protocol by congregating with three of his Russian teammates in a hotel room, earning the team a $100,000 fine.
Not only did he take himself out of action with this latest setback, but he also earned Alex Ovechkin, Evgeny Kuznetsov and Dmitri Orlov at least four games off, leaving the Capitals shorthanded as the season starts to take shape.
Vanecek Strong So Far
Fortunately, Vanecek helped the Caps remain competitive during their series against Buffalo, in which both games ended in a shootout. He has appeared more in command of the net than Samsonov, as the Czech, who just turned 25 this month, has made some nice stops in his four games, with a 2-0-2 record, a .912 save percentage and a 2.87 goals-against average.
"His is about opportunity," Laviolette told reporters after the game. "We came into the training camp and our eyes were open. There was no set path for us, we were looking for somebody to grab the crease. I said that I think back early in camp what the rotation was going to be with the goalies and what I was looking for in the rotation. This will play itself out.
Vitek has had a few good games and tonight he gave us an opportunity to win, and we didn't, but he gave us an opportunity to get a point. He's making the most of his chance."
Samsonov could return for the weekend series against the Boston Bruins, but he will need to pass the COVID-19 protocols outlined by the Commonwealth of Virginia and the District of Columbia to be cleared.
Before then, the Islanders series will be important for Vanecek and the Capitals, as another strong outing or two may help solidify the starting job for him. At worst, he's been a nice surprise in what has proven to be a rocky start for the Capitals. For a team that hasn't been able to get in gear this season, it's been a bonus to have a goaltender who can make saves when the team needed it.
---
---
Author of a pair of Washington Capitals books, Transition Game and Red Rising, as well as a book on the American Hockey League, Chasing the Dream. Covered the Capitals and the NHL for the Washington Times, AOL Sports, Sporting News, SB Nation, Newsday, Tampa Tribune and Pittsburgh Tribune-Review.