It was the summer of 1988, I was in the midst of enjoying my summer holidays and playing sports with my friends on a daily basis. Be it soccer, baseball, tennis, football or a game of summer street hockey, we were all out and about and enjoying our time away from the classroom. Back then, it was a near impossible task to get me back into the house during the summer, never mind not leaving it all. However, that changed on August 9th…the day the Edmonton Oilers traded/sold Wayne Gretzky.
No One Saw a Trade Coming
I remember it like it was yesterday. I rolled out of bed early in the morning to news of a supposed deal between the Oilers and Los Angeles Kings that would see the departure of No. 99 from the City of Champions. I was stunned but holding out hope this was nothing more than a bad joke. With that said, I was on a mission to gather as much information as I could and as quickly as possible. One small problem, it was 1988…not 2017. My day would soon be filled with jumping from one radio and tv station to another, in hopes of putting this to rest.
As the morning moved along the rumours persisted and I started to get a little uncomfortable. While the plan was to head out and have another sports filled day with my friends, there was no way I was going anywhere until I knew for sure where things stood with my Oilers. As the morning continued to unfold and the writing was on the wall. One media outlet after another, all confirming the news that no fan of the Orange and Blue wanted to hear.
It was a done deal. Gretzky was on his way out-of-town. I remember listening to Rod Phillips, the Oilers Hall of Fame play-by-play man, come on the radio and confirm that the deal was indeed happening and it was tough to stomach. Even as a kid, I could recognize the hurt in Phillips' voice. He was lost for words, trying hard to hold back tears…something I could not do. I was absolutely crushed.
I watched the now legendary press conference in stunned silence and I could not believe what I was watching. The best player to ever lace up a pair of skates was on my television set sobbing uncontrollably about having to leave the Edmonton Oilers…it made zero sense. While the masses were focused on whether Peter Pocklington had lost his mind, at that moment, I could've cared less about Pocklington. I just wanted to know why this was happening.
It may be difficult for some to understand but as a kid growing up in Edmonton, the Oilers were everything to me. I followed the team from day one but from the 1981-82 season, when I was 8 years old, through to the completion of the 1987-88 campaign I did not miss a single game…on television or radio. I listened to every broadcast Phillips did during said period, whether the game was on the tube or not.
If I was out and about doing something, I always had my radio and one piece earphone with me. I kept player stats in my "special" notebook from every game, I even tracked the Molson Cup Three Stars on a nightly basis. They were my team and what a team they were. I had just watched them win their aforementioned fourth cup in five years and they did it with such ease that it looked as if no one could stop them anytime soon.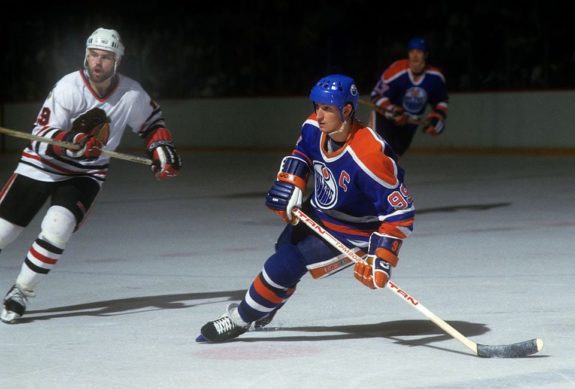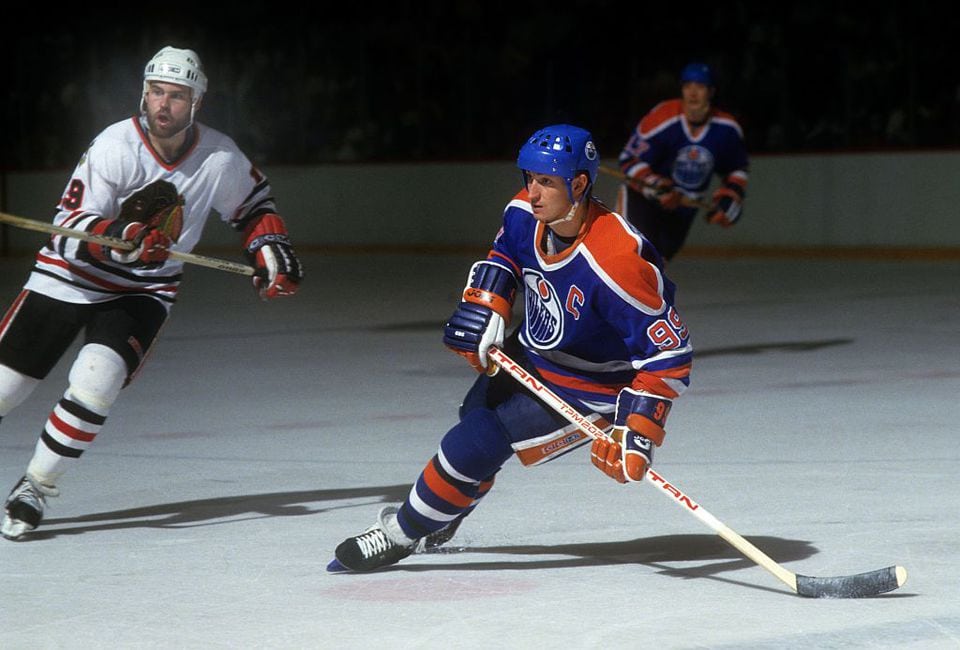 Oilers Had More Cups to Win
They took apart the hated Calgary Flames in four straight games to remind everyone that what happened in 1986 was nothing more than a bump in the road and the Oilers would be a force for many more years. After they swept away the Boston Bruins in the fashion they did, all I could think that about was how many more championships could this group win? Suddenly, none of that mattered, as the decision to move The Great One changed everything.
From that point on, I never lost sight of the fact sports is nothing more than a business. It was a painful lesson to learn and one that ultimately cost hockey fans the opportunity to continue to watch the most exciting team in NHL history do their thing. That said, life went on and my summer holidays were back on track the very next day but my Edmonton Oilers would never be the same.