The Edmonton Oilers put forth two absolutely abysmal performances in their back-to-back with the Montreal Canadiens en route to being outscored 8-2 over the two games. This article will outline some of the takeaways from Edmonton's most recent 3-1 loss, in which they were completely outplayed in seemingly all facets of the game. Unfortunately, virtually everything discussed here will be negative points, but the caveat to these is that we are still very early in the season, and there is still a lot of hockey remaining to be played.
Last Season's League-Best Power Play Has Completely Disappeared
The Oilers' extensively discussed power-play woes have now reached their peak, following a horrendous zero goals on seven opportunities. The Oilers did create a couple of chances, but nowhere near the number of quality scoring chances that should be gained from the top power play in the league, just one season ago. With just two power-play goals in eighteen chances thus far and an inability to set up and move the puck to prime areas with the man advantage, improvements need to be made almost immediately.
The Oilers' biggest advantage throughout the 2019-20 season was their ability to dominate the special teams on both sides and this was the facilitator for much of their regular-season success. Such a lackluster performance against, frankly a very average penalty-killing team in Montreal, is a serious cause for concern. This is especially due to the manner in which the Canadiens' penalty kill seemed to neutralize Connor McDavid, Leon Draisaitl, and their power play supporting cast in such a demoralizing fashion.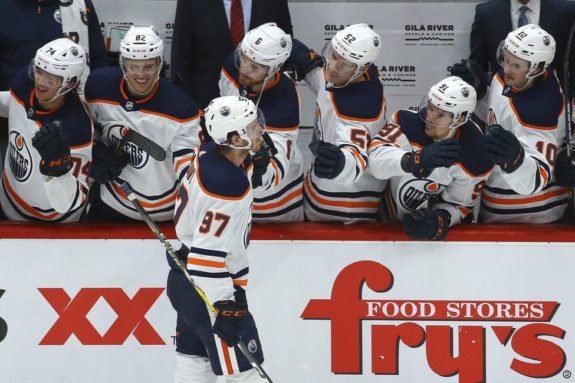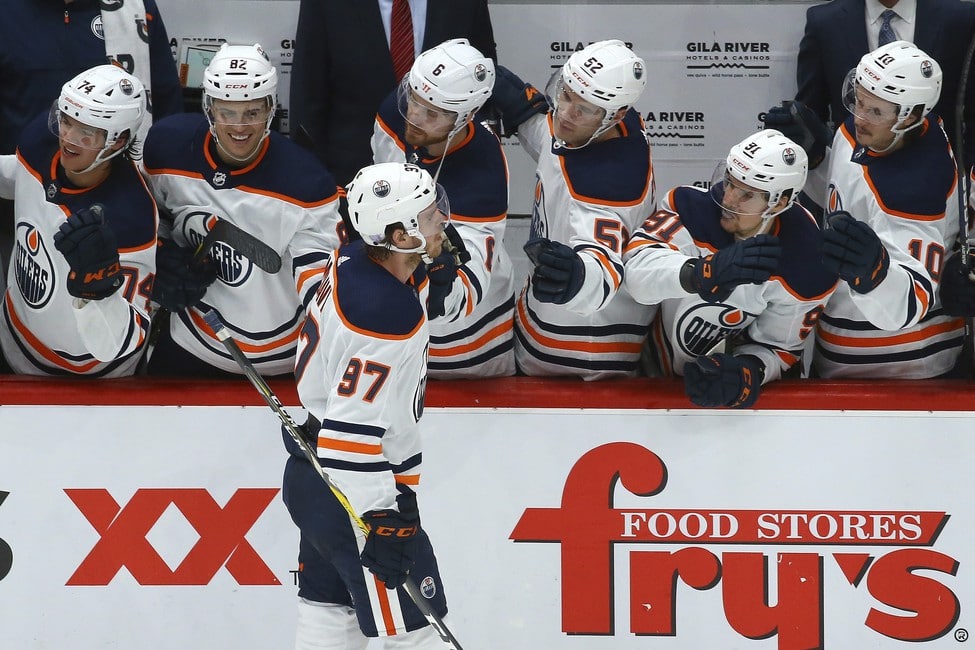 The one major point to consider, however, is that in a shortened training camp, Tyson Barrie has likely not had enough time to acclimate himself within the top unit amongst the other supremely skilled players. This is especially relevant to Barrie in particular who is expected to play an anchoring role as the lead presence at the point, which often takes an increased amount of time to adapt to when playing with new teammates.
He has logged heavy minutes on the special teams unit over the first handful of games and fans should hope that this will translate into increased development and success over time and that Barrie's struggles in Toronto aren't a continuum.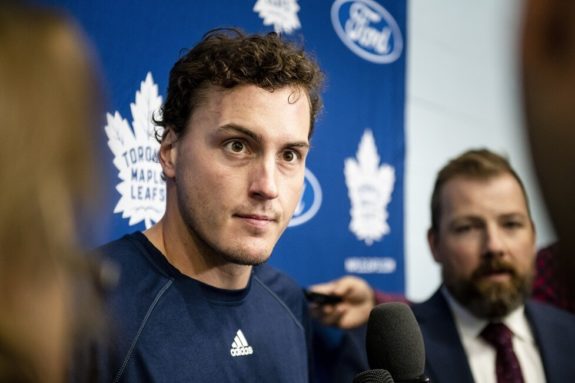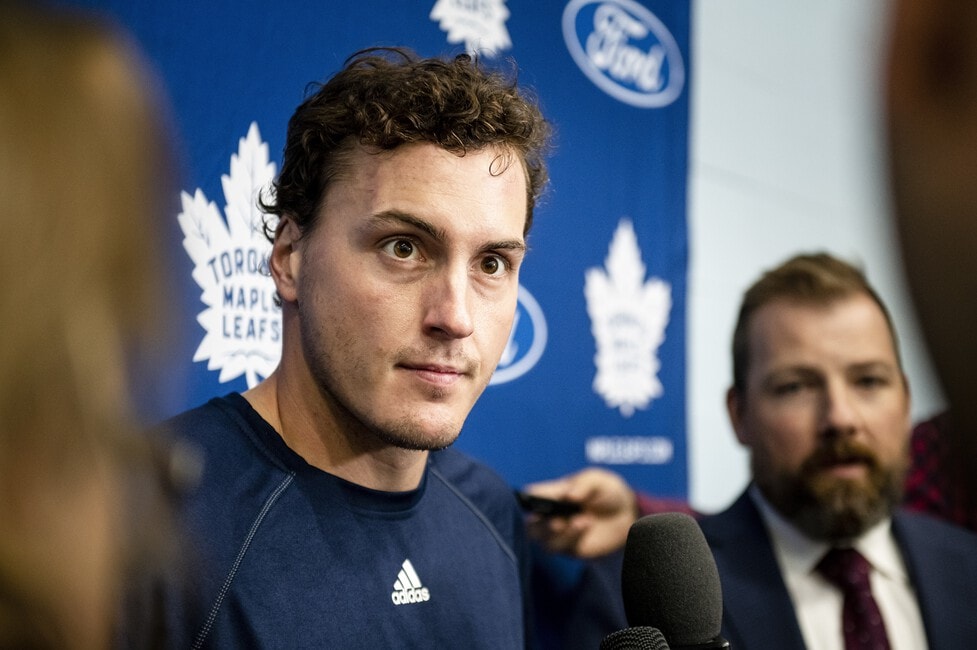 To further exacerbate these problems with the man advantage, the Oilers gave up a shorthanded goal to Artturi Lehkonen on a two-on-one rush, which resulted from a giveaway that could've been prevented. By the end of this game, coach Dave Tippett began utilizing a variety of makeshift power play lineups, including giving some time to rookie William Lagesson in an attempt to light some type of fire. If this trend continues the Oilers will be in for an incredibly rough season and will be amplified by some of the takeaways still to come. 
Briefly touching on the penalty kill, the Oilers were quite undisciplined giving taking five penalties, but they did play well a man down overall. The lone setback came due to a mistake by Devin Shore, which resulted in Mikko Koskinen being knocked over and a power-play goal being scored. So far, the Oilers penalty kill has played respectably, but clearly not to the level of last season which was expected due to the losses of Riley Sheahan and Jujhar Khaira, both significant contributors on the kill last season. Shore has aided in making up for them, contributing the lone goal for the Oilers which came shorthanded. 
Koskinen Continues to Hold Down the Fort
The real question that should be asked is, for how long can Koskinen last without a viable backup option. At this point in the season, he has played quite well, despite the lack of rest, and that includes last night's matchup. The first goal allowed to Alexander Romanov (his first career goal) should've been kept out by the netminder, but that was the only major blip in his game against Montreal.
Koskinen has provided the Oilers with a chance to win in three of the four games thus far and made some key saves in their 3-1 loss, that his teammates were not able to capitalize on and provide him with some support.
With the inexperienced, newly-acquired Troy Grosenick's quarantine continuing, Stuart Skinner as the emergency backup who is clearly not ready to play in the NHL at this moment in his young career, and Mike Smith placed on long-term IR, Koskinen will be heavily relied upon over several weeks.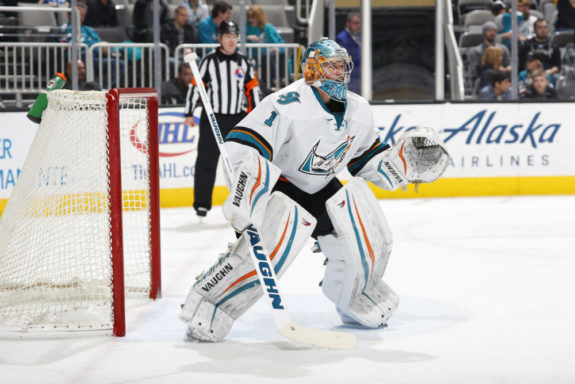 It should be interesting to view whether he is up to the challenge, as he has been early in the 2020-21 season. As I've discussed previously, Koskinen should not be a lead, everyday backstop in the NHL and is more of a shared-starter platoon type, therefore, I don't foresee his play from yesterday translating toward continued consistent play in the future if he is forced to undertake such a heavy workload.
If he is able to continue this type of goaltending for an extended stretch, it will be even more impressive due to the strain of the sped-up schedule this season and the pressure of not having an option to provide relief on occasion.  
The Oilers Still Have No Depth
Although Kailer Yamamoto has shown considerable signs of development towards becoming a consistent offensive creator, the fact remains that McDavid and Draisaitl lack significant help outside of Ryan Nugent-Hopkins. Disregarding all other previous games this season, where the dynamic duo provided some sort of contribution for virtually all of the Oilers' goals in the first three games, the inadequate performance from their superstars yesterday is actually more telling of the situation this roster finds itself in.
Draisaitl and McDavid were clearly not themselves against Montreal and one could argue they had off-nights in both games of the back-to-back, which resulted in just one Oiler goal in each game. Furthermore, the goal in yesterday's game was a meaningless shorthanded goal in garbage time when the Canadiens had clearly taken their foot off the gas.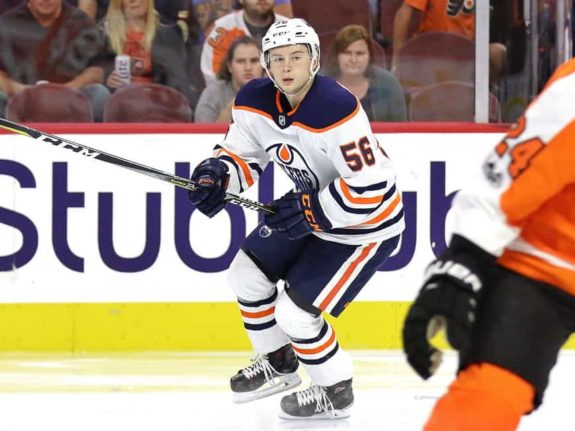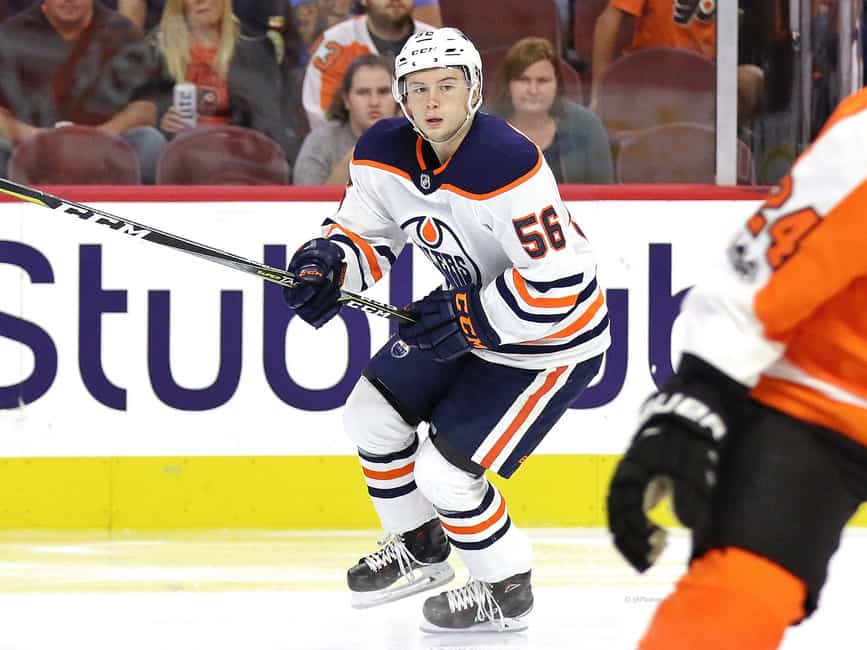 Without their superstars providing their A-game, the rest of this team completely fell apart offensively essentially providing nothing noteworthy in the last two periods. Following their 5-1 defeat in the first matchup with Montreal, many had chalked the loss up to Carey Price's dominance, which was surely present, but against Jake Allen, we saw similar results although he had a significantly decreased workload due to their lack of chances.
Especially in a brutal Canadian division among their rivals, someone else on this team needs to take a larger role within this organization to compensate for when the top three are having an off-night. These two games against the Canadiens clearly evidenced that the Oilers are so excessively reliant on McDavid, Draisaitl, and to a lesser extent Nugent-Hopkins, that their offense becomes virtually non-existent when they struggle.
The Oilers Seemed to Lack Effort During Their Loss
Edmonton struggled to gain substantial momentum early in all three periods, especially in the second and third where they were thoroughly outplayed and failed to achieve a quality scoring chance for the entire first half of both periods. Furthermore, they seemed to lack physicality and an edge in the loss, as they were outhit by a hefty margin and lost numerous puck battles at both ends of the ice, particularly with their forecheck.
The Oilers need to come out of intermissions much stronger than they have so far and play considerably more aggressive immediately by exerting more physical pressure out of the gate. They did apply strong pressure in the final few minutes of the game, but that was during a stretch where Montreal seemed to relax and get complacent with the puck, which was too little, far too late.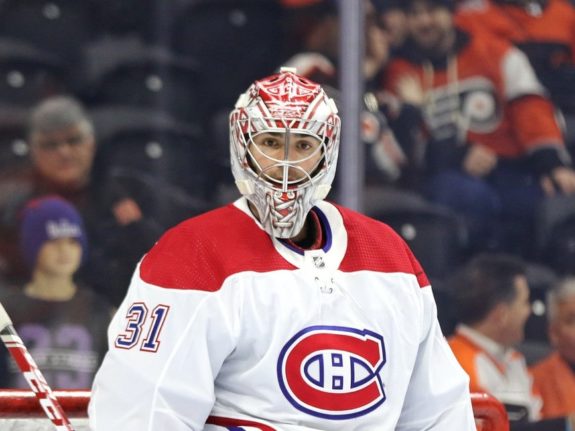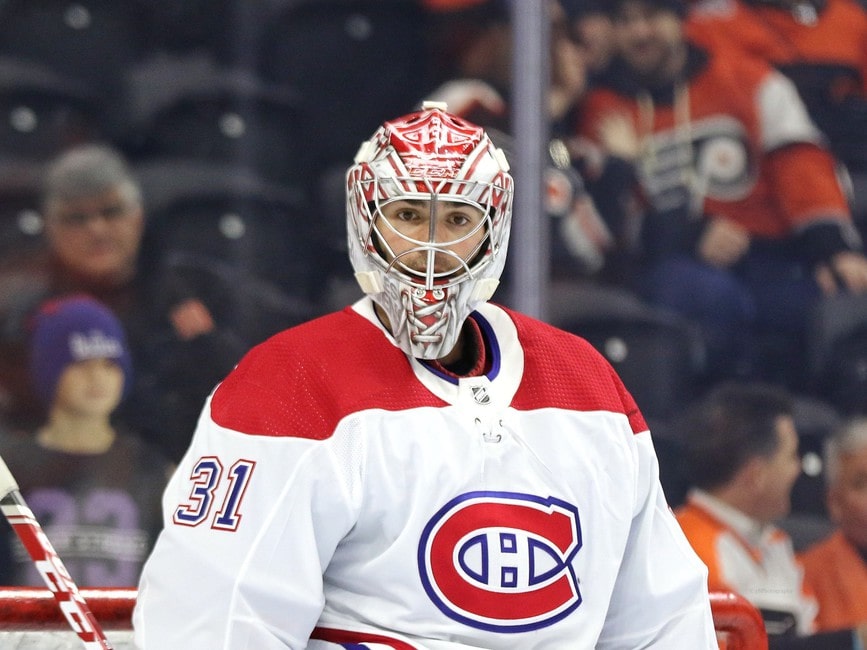 Despite this, a positive aspect to take from this game was the Oilers' performance on faceoffs which was slightly below average last season. This seems like it is a facet that their centers have clearly improved on, as the percentages have noticeably ticked upwards and that trend continued in this game.
Finally, on two separate occasions, the team could have, and likely should have been assessed a too many men penalty, along with a disallowed goal scored by Tomas Tatar which could have created a significantly more disastrous scoreline. Hopefully, this subpar performance and effort against Montreal over two games is just a poor stretch of play from the Oilers and is not truly indicative of the season's outlook.
---
---