There are two simultaneous schools of thought when it comes to how Game 4 between the Edmonton Oilers and Vegas Golden Knights ended. On the one hand, you can be happy Connor McDavid went right at defenseman Alex Pietrangelo when he laid in a vicious two-handed retaliatory slash on Leon Draisaitl. Fans will love the fact that the captain stood up for his teammate and friend. On the other hand, you can be livid that it took McDavid of all people to get in Pietrangelo's grill and try to send a message.
Some fans will love the fact that No. 97 wasn't about to stand idly by and let Pietrangelo try to injure one of the best players on the Oilers' roster. Other fans will hate that other players didn't go after Pietrangelo first. A good chunk of the fan base will feel both ways. You want your leader to lead, but the last guy you want fighting is McDavid because the results of that going wrong could be disastrous.
Related: Oilers News & Rumors: Skinner, Ekholm, Hyman, Top Line
That said, regardless of where you stand, what McDavid did should absolutely galvanize the team and send a message throughout the entire locker room that the Oilers absolutely and unequivocally can't be bullied or have liberties taken against them. And now, under no circumstances, should Vegas be allowed to win this series.
The Oilers Should Be Motivated by McDavid
The fact that McDavid was willing to do what everyone on that team is hoping he will never have to do should be motivating. In fact, it should be energizing enough that the lack of momentum swings in this series carrying over from one game to the next should stop immediately. No team has been able to maintain the advantage when they have it, but the fire that should be lit like an entire tank of gasoline was added should explode the team to a new level of play. Watching McDavid go after Pietrangelo should drive them into a strong start in Game 5.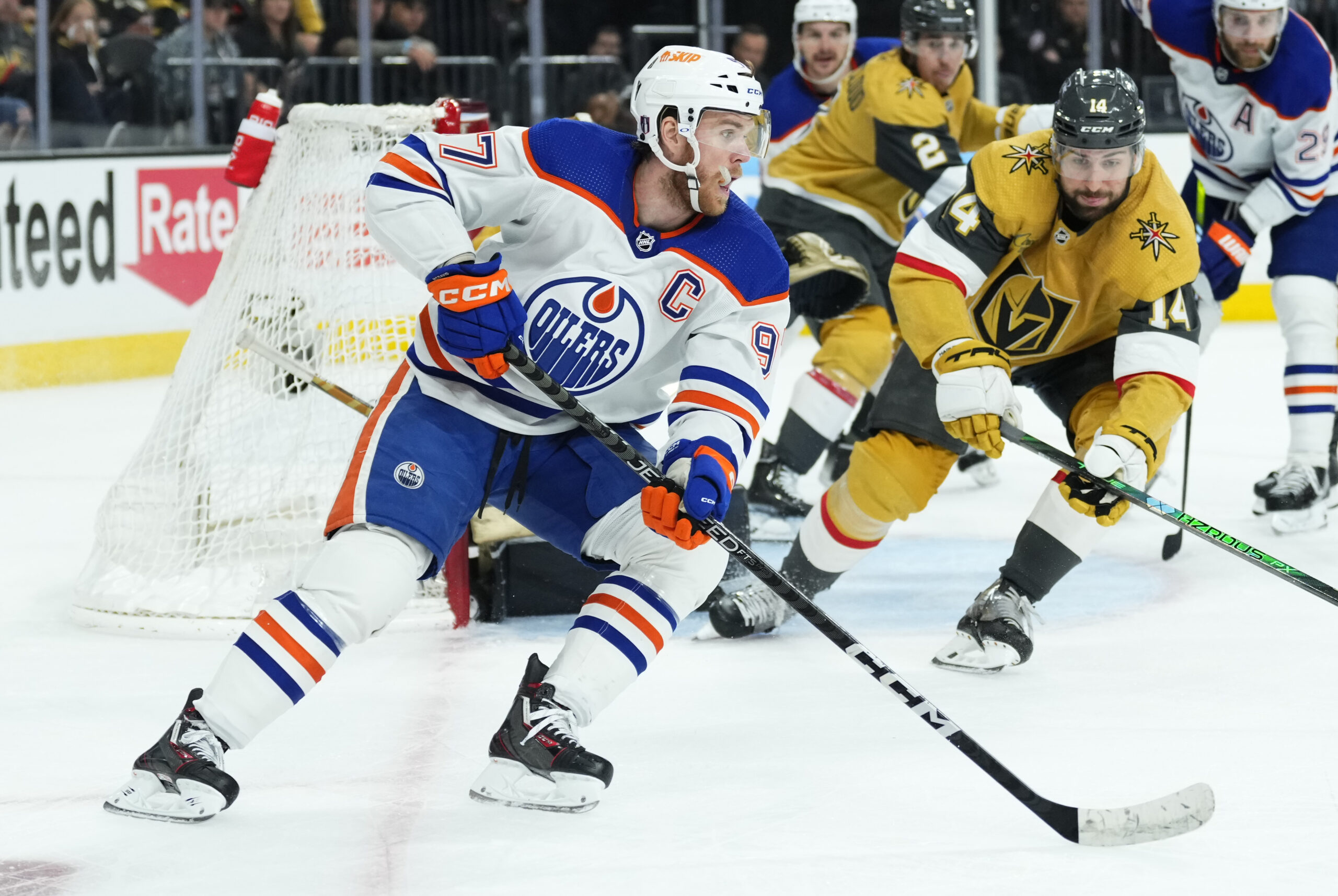 This is not to suggest the Oilers come out looking for blood. No, the better way to get even is to do it on the scoreboard and that means putting the pedal to the floor early and taking Vegas off their game, just as they did in Game 4. They can be physical, but it should be with the intent to take Vegas out of their comfort zone. And, that means everyone. While I personally expect the McDavid to have a bit of juice to start and an axe to grind now, the rest of the team needs to match his energy level and use the fuel that comes from how Game 4 ended to finish this series off in six.
The Oilers Should Also Be Embarrassed
While the team should use what McDavid did as a catalyst, they should also be embarrassed that they didn't do more at the moment. In no way should it have been McDavid who felt the need to go after Pietrangelo. In fact, he should have been the last person willing to throw down, simply because everyone else got there first.
---
Latest News & Highlights
---
That miscue by three other players led to the pressure the next line felt as Darnell Nurse went looking for retribution. In the end, it's likely going to cause him to sit out a game because an instigator penalty in the last five minutes equates to an automatic one-game suspension.
For both McDavid and Nurse, the rest of the team needs to send a message to their two teammates and let them know through their play how much each man's gesture was appreciated. While willing, the rest of the team needs to make it up to McDavid for not beating him to the literal punch. For Nurse, they need to rally around his suspension, especially if it is evened out with Pietrangelo's by the NHL. The Oilers need to ensure they come up big with Nurse in the press box.
End This As Quickly As You Can
If nothing else, it would be wise to end this series as soon as humanly possible. It's become crystal clear that Vegas' intent when the games slip away is to run the Oilers and not go down without a fight. The longer this series lasts, the more likely someone gets hurt or misses the action. The Oilers aren't afraid, but there's no reason to prolong this.
For the sake of their best players, the Oilers need to get into Vegas and steal Game 5. They then need to come home and close it out. The team has proven their good enough to put Vegas away. They just need to play their game consistently and if what McDavid did doesn't motivate them to do so, what will?