The first milestone reached by an Edmonton Oiler in 2020-21 came the instant the puck dropped on the season-opener against the Vancouver Canucks at Rogers Place on Wednesday. With that opening faceoff, Ryan Nugent-Hopkins, who was lined up to the left of centre Connor McDavid with Zack Kassian on the opposite wing, became the latest player to reach 10 seasons in Edmonton.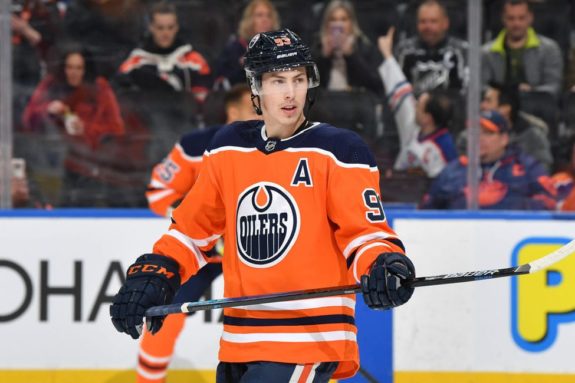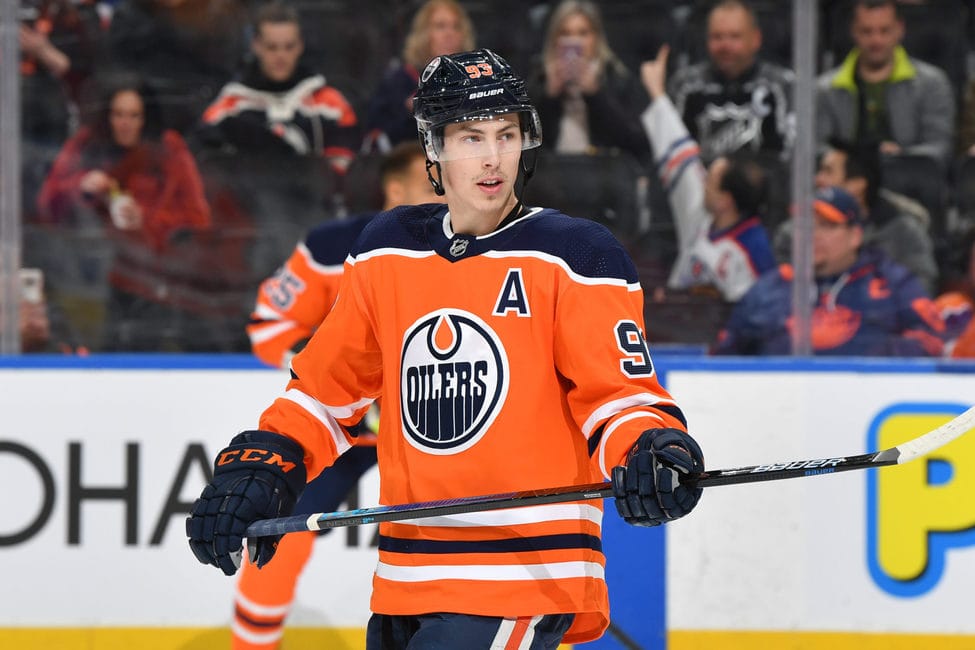 Nugent-Hopkins is only the 15th Oiler to hit the 10-season milestone (however, that number reaches 17 if the franchise's seasons in the World Hockey Association are counted).
Longest Tenure on Team
He is now the longest-tenured Oiler, well ahead of Darnell Nurse (who is in his seventh season) and Oscar Klefbom (who has played seven seasons with the Oilers, but will miss all of 2020-21 due to a shoulder injury).
Two games in, and it's already shaping up to be a historic season for The Nuge. In Edmonton's second game, a 5-2 home victory over the Canucks on Thursday, he scored twice and added an assist, giving him 446 points for his career.
He's now just one point back of Shawn Horcoff (447) for 10th on the Oilers' all-time scoring list.
The 27-year-old forward is also 54 points away from 500, a milestone only seven other players have reached as an Oiler, and 29 goals from 200, only six have reached that in their Edmonton careers. McDavid and Leon Draisaitl are both also closing in on those benchmarks.
Contract Year
The timing could not be better for a big season from the one-time All-Star (2015), who is set to become an unrestricted free agent at the end of the campaign. There is no shortage of those who believe it's a must that the Oilers re-sign Nugent-Hopkins, a leader on and off the ice who is both respected by his teammates and popular with fans.
Edmonton selected Nugent-Hopkins first overall in the 2011 NHL Draft. The Burnaby, B.C. product was coming off his 17-year-old Western Hockey League season with the Red Deer Rebels, in which he scored 31 goals and 106 points in 69 games.
While Nugent-Hopkins hasn't quite racked up points at the level many expected of the No. 1 pick, he has evolved into a great two-way player who can be deployed reliably on the penalty kill as often as on the power play. In that vein, he has also proven to be consistent. Over his first nine seasons, RNH has never averaged less than 0.52 points per game and averaged at least 0.60 every other season.
Nugent-Hopkins has averaged between 0.70 and 0.84 five times and hit a personal-best 0.94 last season when he had 61 points in 65 games. He was on pace to top his career-high of 69 points, established in 2018-19, had the regular season schedule been completed.
Now that he's a member of the Oilers' decade club, he joins a shortlist that includes six players in the Hall of Fame along with a couple of names that may surprise fans.
15 Seasons
Kevin Lowe (1979-80 to 1991-92; 1996-97 to 1997-98)
Ryan Smyth (1994-95 to 2003-04; 2005-06 to 2006-07; 2011-12 to 2013-14)
13 Seasons
Kelly Buchberger (1986-87 to 1998-99)
12 Seasons
Glenn Anderson (1980-81 to 1990-91; 1995-96)
Shawn Horcoff (2000-01 to 2003-04; 2005-06 to 2012-13)
Mark Messier (1979-80 to 1990-91)
11 Seasons
Ales Hemsky (2002-03 to 2003-04; 2005-06 to 2013-14)
Dave Hunter (1978-79 WHA; 1979-80 to 1988-89)
Charlie Huddy (1980-81 to 1990-91)
Ethan Moreau (1998-99 to 2003-04; 2005-06 to 2009-10)
10 Seasons
Grant Fuhr (1981-82 to 1990-91)
Wayne Gretzky (1978-79 WHA; 1979-80 to 1987-88)
Jari Kurri (1980-81 to 1989-90)
Todd Marchant (1993-94 to 2002-03)
Ryan Nugent-Hopkins (2011-12 to present)
Bill Ranford (1987-88 to 1995-96; 1999-00)
Dave Semenko (1977-78 to 1978-79 WHA; 1979-80 to 1986-87)
How far up the list will RNH climb? Well, TSN's Frank Seravalli recently reported that the Oilers "have no plans to go north of $7 million per year on a long-term extension" for Nugent-Hopkins, so as negotiations unfold, that answer should come into focus.
---
---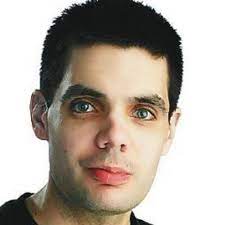 Brian is an Edmonton-based sports writer and broadcaster. His experience includes working as a sports reporter for the Edmonton Sun, where he covered the Edmonton Oil Kings 2013-14 Memorial Cup championship season.