There has been tons of speculation surrounding the Edmonton Oilers this season. They are becoming more secure in a playoff spot. The Oilers' division and the Western Conference are up for grabs, so there is no better time to swing for the fences in a trade deadline addition than this season. The Oilers have multiple players having career years, and general manager Ken Holland is well aware of the need to add reinforcements.

Though there has been so much speculation about who the Oilers will acquire at the deadline, Elliotte Friedman may have helped clear some stuff up. The big question regarding the Oilers' defence is if they like their current defencemen or if there is a need for an upgrade. They could swing for the fences and acquire Erik Karlsson from the San Jose Sharks, or what about the Patrick Kane to the Oilers rumours. We'll look at all of that.
Defence Could Be Set This Season
The Oilers' defence has had concerns this season, but as the year has progressed, the team has stabilized and started to play better overall. This isn't without mistakes still occurring, but head coach Jay Woodcroft has implemented his 11 forward, seven defencemen strategy with much success. This involves Philip Broberg staying in his role with the Oilers, as well as Vincent Desharnais serving as the seventh defenceman. Since Desharnais' arrival in the NHL, the Oilers have a record of 10-1-2 when he's in the lineup.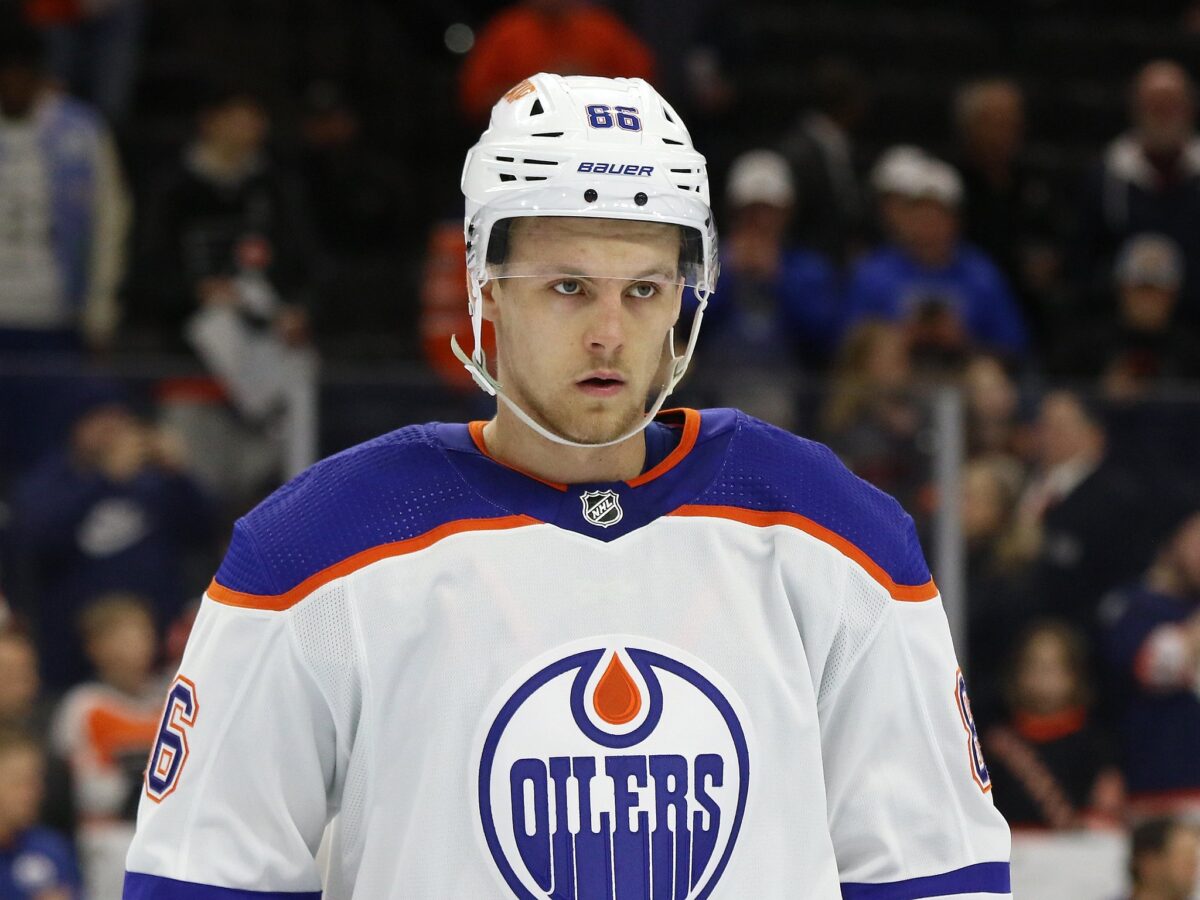 Broberg has taken huge steps this season and is playing well enough to take full control of a top-four role as soon as next season. The Oilers' strategy of using their seven defencemen has been so successful that a change could throw them off. This also includes potentially bringing in Karlsson and being forced to move out defencemen.
There were rumours of a deal for Karlsson nearly in place. That no longer seems to be the case. Friedman reported, "the latest word on the Erik Karlsson talks is it's 'one-in-a-million.'" The price is very high and so is the cap hit to acquire the probable Norris Trophy winner. There is an argument about how much more Karlsson will provide than Tyson Barrie for each of their cap hits. The five-on-five points Karlsson provides are the top of the league, but the Oilers' incredibly effective current power-play unit would be broken up. For now, it seems a trade for Karlsson is off the table, but that doesn't mean something won't develop in the offseason or later.
Oilers Going Big for Top-6 Winger
Now that we've covered the possibility of the Oilers adding defence, the potential moves at forward is where the real excitement will likely come from. Friedman also stated, "I do think they've made a pitch for Patrick Kane, but it's up to the winger to decide." A deal for Kane is said to be down to three teams: Edmonton, the Vegas Golden Knights, and the Dallas Stars. The Oilers may have the inside track with Duncan Keith as a resource for Kane to contact about the move and culture in Edmonton.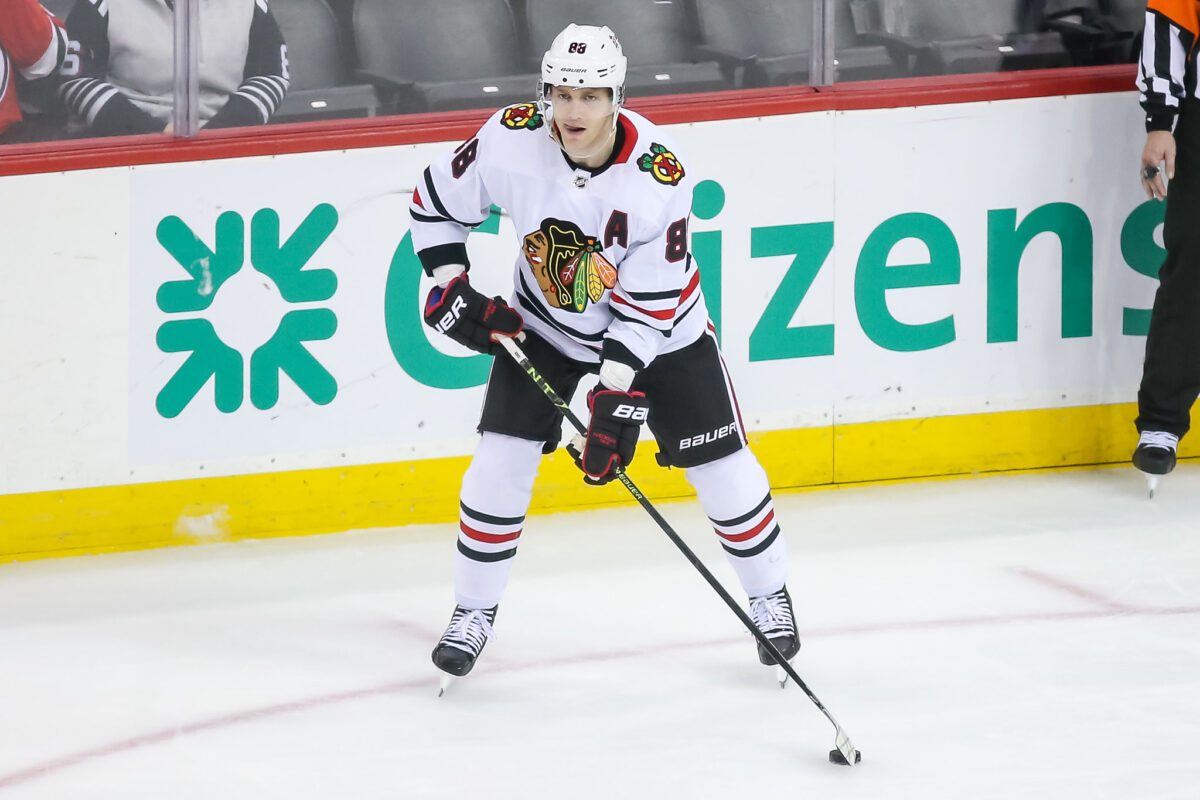 Friedman noted on 32 Thoughts: The Podcast that "Kane's going to go somewhere and make a difference because he's determined to make a difference." He has proven that with five goals and seven points in his last three games, including a goal 0.1 seconds after the overtime buzzer. He is playing angry and shows a lot of emotion. If the Oilers add him to the top six, they have the option to do a lot of different line combinations, including one where Connor McDavid and Leon Draisaitl can play together at five-on-five, and the second line still makes an impact.
Related: Oilers: 3 Potential Landing Spots for Bourgault at Trade Deadline
---
Latest News & Highlights
---
Reportedly, the Chicago Blackhawks tried to ask the Oilers for an even bigger return by including Sam Lafferty in a trade package. Edmonton declined, meaning one of two things: They believe they have enough depth, or the price was more than Holland was willing to pay. Lafferty has one more year on his contract at a great price of $1.15 million annual average value. He's a solid bottom-six center, is 51.8 percent in the faceoff circle, and has four shorthanded goals. His asking price was likely a second-round pick or the equivalent.
To wrap things up and put a bow on it, the Oilers will likely be sticking with their seven defencemen since they've had tons of success this season. A trade with the Sharks for Karlsson isn't forthcoming, and the Oilers have their sights set firmly on acquiring Kane.
You may also like: