The Sochi 2014 Olympic Games are finally here. But, the fun really begins February 12th; when the Olympic Hockey preliminary action begins. In the only sport that really matters, 12 nations will compete against each other in a round robin tournament bracket, before the one-game elimination begins. Here at TheHockeyWriters, we like to keep you informed, so we've decided to provide you with a basic run-down heading into the games!
History of Olympic Hockey: Canada and the Soviets Dominate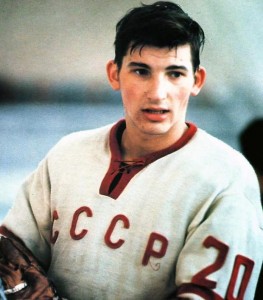 It was only in 1998 that NHL players were first allowed to compete for their country at the Winter Olympics. So who dominated before then? Well, the first ice hockey gold medal was won by Canada way back in 1920 in Antwerp, Belgium, at the Summer (yes, Summer) games. That Gold medal was the first of four in a row for Canada, who today has a total of 8 in 22 Men's tournaments. The Soviets, who dominated Olympic hockey beginning in the 1950's, have a total of 7 Gold medals. This means the two teams combine for 15 total Gold medals out of a possible 22. The thing to note here is that the landscape has changed. Canada and the U.S.S.R. won Gold in 13 of the first 16 Olympic games, but have won just twice in the past six (Canada both times). So -and this really isn't all that surprising- other countries are quickly making up ground. In fact they have already caught up. The Soviets haven't won Gold since 1988 (though the "Unified" team, consisting of many Russians, did win in 1992). Over that span (six Olympics), they have only 1 medal; a silver at the 1998 games in Nagano. Yes, Canada won gold in 2002 and 2010, but before 2002 they hadn't won Gold in 50 years. Clearly part of that can be attributed to the "no NHL players" rule, but as a Canadian, there is something I've noticed that has me really nervous for Sochi: we aren't very good on the big ice. I'm not entirely sure why that is, but 1998 and 2006 were certainly tournaments that Canadian fans like to forget.
The Favourites:
Defending their Gold: Can Canada Repeat?
When Canada hosted the Olympics in 2010, it was a must that they win Gold. Thanks to Sidney Crosby, Canada came through in overtime against the States. You couldn't have written a better ending. Here's a look back at the game-winning goal as shown on five different telecasts (for the record I think France TV are the most enthusiastic, and it's my favourite call):
Can Canada repeat? The most recent development is that Stamkos will not be playing in Sochi, as his leg is not 100%. That's quite the blow.
Just can't pic.twitter.com/tCU3fdfjyE

— Ahmed (@TheLeafsKid) February 5, 2014
Even so, the short answer is yes, Canada can repeat. Their roster, in my opinion, is by far the most stacked even without Stamkos. Look at the lineup and find a weakness please.
[See Also: Team Canada – Who's Hot and Who's Not]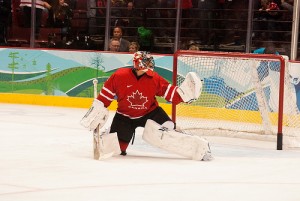 You want speed? Patrick Marleau and Matt Duchene (among others) will provide that. Pure goal scoring? How about Rick Nash, Jeff Carter, Corey Perry and Patrick Sharp? Character and Leadership? Patrice Bergeron, Jonathan Toews and Ryan Getzlaf have you covered. Oh and that guy Crosby is still Canadian the last time I checked. On defense they have do-it-all superstars in Shea Weber and Drew Doughty, they have speed in Jay Bouwmeester and Duncan Keith, and they have two of the game's best youngsters in Alex Pietrangelo and P.K. Subban. They have a goalie duo of Luongo and Price, and it's up in the air who will start in the first game, but both carry a very strong resume.
However the best team on paper doesn't always win. The Olympics are interesting (and frustrating) because a lot of it comes down to one game. Remember Belarus upsetting Sweden in 2002? I sure do. Remember the Slovaks beating the Swedes in the Quarters in 2010? That gave Canada a much easier semi-final. Look for at least a couple surprises in the knock-out round.
Player to Watch
Jonathan Toews
It's impossible to choose just one from this incredible list of players but I think "captain serious" is going to have a good Olympics. Slated to center the third line, Toews is known for delivering when it matters and I think he will do a fine job of shutting down the opposing teams best forwards, as well as supplying offense.
Home-Ice Advantage: Russians the Favourite?
In 2010 all the pressure was on Canada and now it is all on Russia. They will be expected to win Gold just as much as Canada was four years ago. Their roster is very dangerous, but in my opinion, lacks depth. Still, I'd say they have three of the best five forwards in the world, with Pavel Datsyuk, Alex Ovechkin and Evgeni Malkin. Those three will constantly be keeping opponents on their toes, and immediately make Russia one of the top teams in the tournament. And remember that player Ilya Kovalchuk? Yeah he's a pretty good hockey player too. They also have dangerous young guns in Valeri Nichushkin and Vladimir Tarasenko. In goal they have a very capable duo in Semyon Varlamov (28-10-5, .924 SV%) and Sergei Bobrovsky (20-13-2, .917 SV%), who are both having solid NHL campaigns. With all the firepower up front, their defense is certainly lacking. Slava Voynov, Fedor Tyutin and Andrei Markov are all solid but don't bring the wide range of skill sets of their Canadian rivals. And after that the blueline is filled with a mix of lesser-known NHLers and KHL players.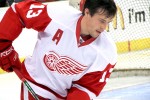 Player to Watch
Pavel Datsyuk
Whenever people ask me who I think the best player in the world is, I'm very tempted to say Datsyuk. Evidently, the answer "Crosby" always comes out but Datsyuk for me is a very close second. Luckily for the Russians, the puck wizard is healthy just in time for the games, and all fans will surely notice his dazzle on the ice.
Sneaky Swedes: Why Sweden is Always a Threat for Gold
Sweden is my pick to win it all. It starts with one of the best goaltenders in the world in Henrik Lundqvist (21-18-3, .918 SV%). Their defense corps is arguably the best of any nation, boasting talents such as Erik Karlsson, Oliver Ekman-Larsson, Niklas Kronwall, and Alex Edler. For the life of me I cannot figure out why they left off Victor Hedman, who is having a career year, or even Jonas Brodin. But the remaining 'D' are still quite capable. Sweden is always dangerous in my opinion because of the uncanny way they seem to churn out defensive gems. The fact that Enstrom, Hedman, and Brodin didn't make this team shows just how deep on defense they are. Heck, even Hampus Lindholm is another future star and could very well be on the team in 2018 (currently has 19 points and is a plus-25 in his rookie season for the Ducks). Don't forget about the forwards. The Sedin's, Henrik Zetterberg, Nicklas Backstrom, Gabriel Landeskog, Loui Eriksson and Alex Steen are all powerful offensive weapons. But for me, Sweden's strength is their back end, and it will continue to be for decades.
Player to Watch
Erik Karlsson
Give him ice and he shall skate. Erik Karlsson is one of the flashiest defenseman in the game and with plenty of ice to work with he should have a very strong tournament. He currently leads all NHL blueliners in scoring with 53 points.
United States Stacked, Despite Omissions
For Sochi the Americans send 13 returnees from 2010; about half the team. The States are arguably just as deep as Canada (up front at least), despite leaving off (rather controversially) Bobby Ryan, as well as Keith Yandle and Dustin Byfuglien. Jimmy Howard (11-12-9, .913 SV%) also made the team over Ben Bishop (27-8-4, .933 SV%), which I find strange to say the least. But they are still stacked with offensive weapons such as Phil Kessel, Zach Parise, Patrick Kane and Joe Pavelski, among others. On 'D' they have one of the game's best in Ryan Suter, as well as a solid surrounding cast with players like Shattenkirk, McDonagh and John Carlson. They, like Canada, have struggled recently on the big ice, with a 6th place finish in 1998, and 8th in 2006.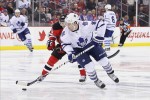 Player to Watch
Phil Kessel
As a Leafs writer, it's tough not to show my bias here, but I think it's fairly obvious Kessel is going to have a good Olympics. He's fast as the wind and is currently on fire with 23 points in his last 13 games. He is fifth in league scoring with 61 points on the year and just eclipsed the 30-goal mark for the fifth (full) season in a row. WATCH OUT.
Nathan Kanter covers the Vancouver Canucks and Toronto Maple Leafs for The Hockey Writers. He received his master's in journalism from Western University in May of 2015 before serving as the first ever Digital Managing Editor at Western's university newspaper, The Western Gazette, in 2015-16. From 2016-18, he served as the radio play-by-play voice of the Battlefords North Stars in the SJHL. His work has been published in The Hockey News, at Sportsnet.ca and at Dobber Prospects.