With the decision to allow National Hockey League players to compete in the Olympics behind us, camp rosters are starting to take shape for the 2014 Olympic Games in SochiRussia.  So far five countries (USA, Canada, Russia, Sweden, and Finland) have released the names of the players that have been invited to take part in the orientation camps.
Four current Buffalo Sabres players are on the lists that were released.  Who makes it?  Who doesn't?
Team USA: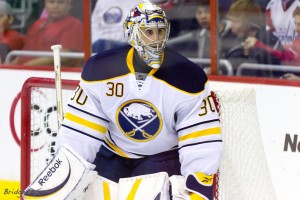 Ryan Miller – With a performance that earned him top goaltender honors and tournament mvp honors, Miller returns to Team USA in hopes to avenge the overtime loss in the Gold Medal Game to Team Canada in the 2010 Vancouver Games.  Five other goalies were invited to camp including Jonathan Quick who was Miller's teammate in the Vancouver Games.  Miller should have no problems making the final roster for the games but there may be uncertainty with who will be the starter.  What helps Miller's case is he is the only goalie that is invited that boasts actual Olympic game experience (6 games).  It will be interesting to see who Team USA coach Dan Bylsma (Pittsburgh) takes along with him to Russia.
Team Finland: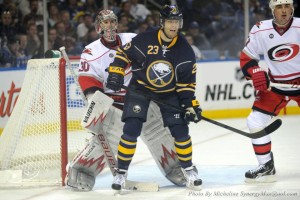 Ville Leino – With 10 forwards returning to the Bronze Medal winning Team Finland, Leino has an uphill climb ahead of him if he wants to earn a spot.  Players such as Teemu Selanne, Valtteri Flippula, Niklas Hagman who led the team in scoring, Olli Jokinen who was second on the team in scoring, and Mikko Koivu are all but locked into position.  Leino has been presented with a great opportunity to play with his countries best players in hopes of earning one of the few remaining spots.
Team Sweden: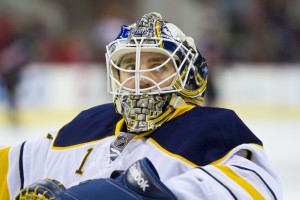 Jhonas Enroth – With four goalies invited to Team Sweden's orientation camp and one of them named Henrik Lundqvist, there will be a three-way battle for the backup spot for the 5th place finishers in the 2010 Vancouver games.  Along with Lundqvist and Enroth, Anaheim's Viktor Fasth, and Ottawa's Robin Lehner have also been invited to battle it out.  All of the goalies have international competition experience but only Lundqvist has experience in the Olympics.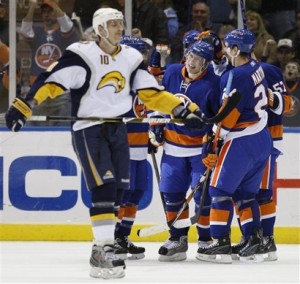 Henrik Tallinder – As one of the four returning defensemen for Team Sweden, Tallinder who was recently re-acquired by the Buffalo Sabres from the New Jersey Devils provides a veteran presence as an influx of emerging young NHL stars look to represent their country in Russia.  Players like Victor Hedman (TampaBay), Jonas Brodin (Minnesota), Oliver Ekman-Larsson (Phoenix), and Erik Karlsson add to the strength of this unit which could be the strongest group.
The Sabres have an opportunity to be well represented in the 2014 games.  At the time of publication of this article, there still remain teams who haven't released their lists of invited players to the orientation camps.  Check back frequently for updates on this subject along with many others covered by some of the internets best hockey writers.
You can email me at jginderthw@gmail.com or follow me on twitter @jginderthw 
The NHL regular season schedule was released on Friday. Check out our partners at TiqIQ for the best deals on Buffalo Sabres tickets for all 2013-14 games.
John Is a contributor with The Hockey Writers covering the Buffalo Sabres. He is also a Senior Writer and Editor at MetsMerizedOnline.