"The right attitude and one arm will beat the wrong attitude and two arms every time." That great quote from "The Magic of Thinking Big" by David J. Schwartz fits the case of David-Alexandre Beauregard perfectly. On October 16, 1994, Beauregard permanently lost sight in his left eye as an 18-year-old during a QMJHL game. While on a breakaway, he got high-sticked by Xavier Delisle who was trying to steal the puck away from him. Unfortunately, Delisle ended up hitting Beauregard who, incredibly, still managed to score a goal before crashing into the boards in obvious pain.
Upon receiving the final prognosis, many people believed Beauregard had just played his final game. In an amazing turn of events, David-Alexandre proved them all wrong: not only did he play hockey again, but he scored more than 500 goals over a 16-year career in various professional leagues. Here is the inspiring story of a truly courageous and resilient man.
Childhood
In his very first year playing hockey, David-Alexandre was first assigned to play in the weakest category. After only one practice where he scored six goals in a simulated game, he was upgraded to a stronger one. The level of play seemed to suit him well as he scored eight goals that year.
The next season, when he was seven years old, he played with the stiffest competition from his age category; he scored a jaw-dropping 230 goals in 43 games! From that season on, he was the league's leading scorer for eight straight years.
He says he was not a fast skater until he was 19. The keys to his success were great hands and the ability to be in the right spot all the time.
First Year in the Juniors
QMJHL teams were worried about his size since he was only weighting around 150 pounds. Therefore, he was only drafted in the fourth round by the St-Hyacinthe Laser. Ironically, St-Hyacinthe was the only team that had never talked to him prior to the draft. Being born in Montreal, Beauregard was thrilled to join a team that was close to home. The day prior to the draft was his prom, so he couldn't party too much since he had to be at the Maurice-Richard arena early for a day he would never forget.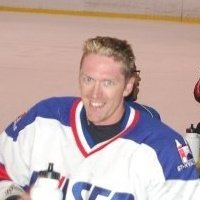 Beauregard remembers being very nervous for his first game in the juniors. St-Hyacinthe hosted the Chicoutimi Saguenéens in an arena at full capacity. Since he was pretty small, David-Alexandre was mainly trying not to get crushed into the boards by the bigger boys. His team lost the game 3-2 and he recorded his very first point (an assist). He already felt much more comfortable in his second game as shown by his two goals and two assists performance against Verdun.
He says his adaptation to junior hockey went well because they had a good group of veteran players who made sure the rookies did not feel alone or set apart from the rest of the team. The Laser started eight rookies that year which led them to several losses early in the season. However, they made a great turnaround: "I believe we only lost three games after Christmas", Beauregard says. They faced a boosted Hull Olympiques team in the first-round of the playoffs and put on a great fight before being eliminated in seven games.
David-Alexandre finished the regular season with 56 points in 59 games, which was great for a 17-year old. He also obtained a total of nine points in seven playoff games.
The NHL Entry Draft
After a nice first year as a junior, Beauregard did not expect to be drafted by a NHL team because he was so little. When asked how he assessed his chances of being drafted that year he replied "Zero. I wasn't on any (prospect ranking) list and my agents were telling me to wait for next year and that I needed to gain some muscle mass. Back then, several 18-year olds were getting drafted so I had to be a little more patient."
Draft day was truly a memorable one for him for several reasons. He was a big Montreal Expos fan and on June 29, 1994, they were in first place of their division and were playing a critical game against the Atlanta Braves. "I still remember that Greg Maddux was pitching against Ken Hill. The Expos won the game 5-2 on a three-run blast by Cliff Floyd above the right-field fence. The fans were celebrating inside and outside Olympic Stadium." He came back home by bus and immediately received a phone call from his dad and brothers to let him know he had been drafted by the San Jose Sharks in the 11th (and last) round. David-Alexandre thought they were joking, but eventually realized they were dead serious.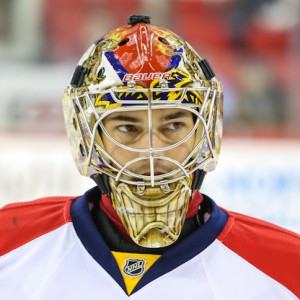 He believes Sharks scouts decided to take a flyer on him after witnessing one of his best games of his rookie season. The scouts attended the game to track a prospect from the St-Jean Lynx, but saw David-Alexandre score four goals against future NHLer Jose Theodore. That might have triggered the final decision on draft day.
He participated in a six-week rookie camp in Brainerd, Minnesota. They had two practices per day, as well as a gym training session. Every Sunday, the Sharks rookies would play a game against prospects from other teams (including Radek Bonk and Ryan Smyth). Beauregard had a fantastic rookie camp. San Jose invited only three rookies to their main camp: first-round pick Jeff Friesen, second-round pick Angel Nikolov and Beauregard (selected in the 11th round).
David-Alexandre remembers vividly a specific meeting with Sharks head coach Kevin Constantine. When asked what player he compared himself to, Beauregard was quick to name Luc Robitaille, a prolific goal scorer in the NHL despite being drafted in the ninth round. David-Alexandre was stunned when Constantine said he saw him more like a Bob Gainey, a player best-known for his defensive abilities. Beauregard thought to himself "Nooooo!! I want to score goals!! I don't want to be responsible for checking the opposing team's best scorers!"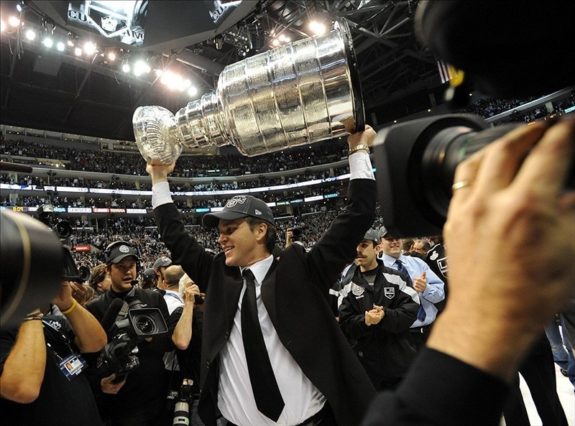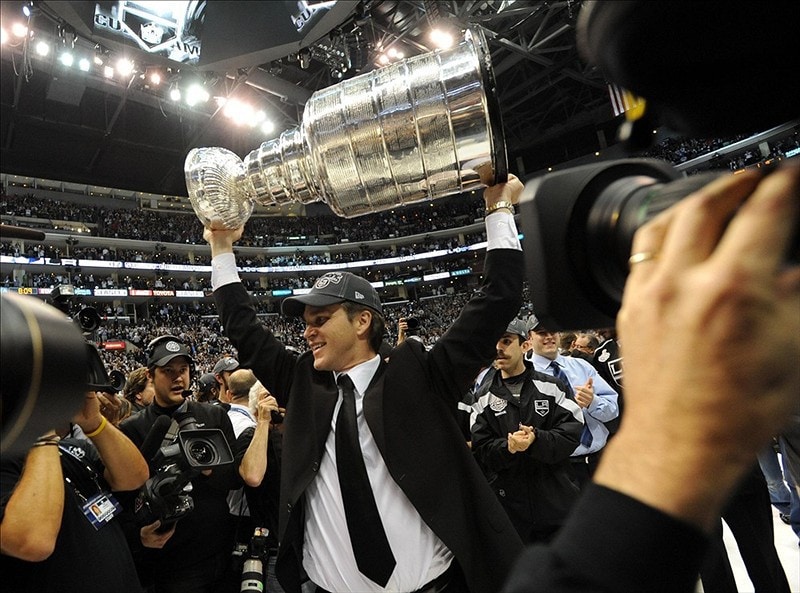 At the main camp, David-Alexandre was not done impressing his new bosses. He played well during the main camp while scoring four goals in three simulated matches, which earned him to be the very last player cut. "They told me to go back in the juniors for one year, and that my chances were excellent to make the roster next season." He scored 15 goals in his first 12 games back with St-Hyacinthe before tragedy struck.
The Accident
On October 16, 1994, the Granby Bisons were playing the Laser in St-Hyacinthe. David-Alexandre remembers very well the incident that changed his life forever: "I went on a breakaway in the second period with Xavier Delisle chasing me from behind. He tried to raise my stick but fanned on it. The blade of his stick went underneath my visor and hit me directly on the left eye. I immediately lost sight, but kept skating and scored a goal before going down. At first I thought I couldn't see anymore because my eye was swollen. I lifted my eyelid with my fingers but realized I wasn't seeing any better. I figured I had lost my vision for good, but the trainer wasn't so sure about it. They took me to the hospital by ambulance and it took a while before I saw an ophthalmologist. As soon as he saw my eye, he told me it was over."
David-Alexandre came up with an interesting answer when I asked him if it was a big shock when he heard the eye doctor's prognosis: "It was not a big shock; it felt more like a nightmare where you don't fully realize what is truly happening. The thing that surprised me the most was I never once went through a down or depressing period. I can't explain why, really. I was basically the one cheering up my relatives."
He adopted a great philosophy with respect to the incident, which should be a model for anyone going through difficult times. "I figured no matter how much I cried or screamed or punched my fist through some walls, there is no rewind button that will get my vision back. So I may as well accept the situation and deal with it," he says.
The Comeback
He admits he was convinced he would play hockey again with buddies, but he never thought he could play professionally. He claims he was by far the worst player on the ice when he came back to practice. He would run into the boards by himself, he couldn't receive passes from his teammates and had lost the perception of how far things were from him. It took him two months of hard work simply to be a decent player (no body checks yet).
The incident brought a lot of media coverage. Beauregard did not want his return to be publicized, so he came back without any prior notice to the media in a game played in Val-d'Or. As soon as he jumped on the ice for the warmup period, the phones started to ring and reporters rushed to attend the game. St-Hyacinthe lost the game 4-1, but David-Alexandre scored his team's only goal. He says he was still struggling doing some things right, but he managed to record 40 points in 37 games.
The following season (1995-96) he was playing for the Moncton Alpines, but he was traded around Christmas to the Hull Olympiques as the league's current leading scorer. He finished the regular season with 73 points in 56 games. His team lost in the Semifinals to the Beauport Harfangs.
He entered his final season in the QMJHL with optimism since Hull had a great team aspiring for a championship. Beauregard had scored 14 goals in his first 17 games when Christian Dubé was sent back to Hull by the New York Rangers. The Olympiques now had one extra 20-year old and had a need for a defenceman, so they decided to trade Beauregard to the Shawinigan Cataractes (which finished fourth through the regular season) in return for the Oilers first-round pick Matthieu Descoteaux.
In the Quarterfinals round, Shawinigan was playing the Halifax Mooseheads. In Game 4, the Cataractes' starting goalie, Sébastien Charpentier, got hurt and had to be replaced by 16-year old Mathieu Chouinard. The series reached the limit of seven games and as a Cataractes fan I personally attended the game which I will always remember.
I can't even describe how electric the atmosphere was in good old Jacques-Plante arena. You couldn't even hear the national anthem because the fans were screaming "Go Cats Go" so loud. This game featured the most amazing performance by a goalie that I ever witnessed in person in my entire life. Shawinigan dominated the shots 55-25, and yet lost 5-3 mainly because of a standout performance by goalie Jean-Sébastien Giguère.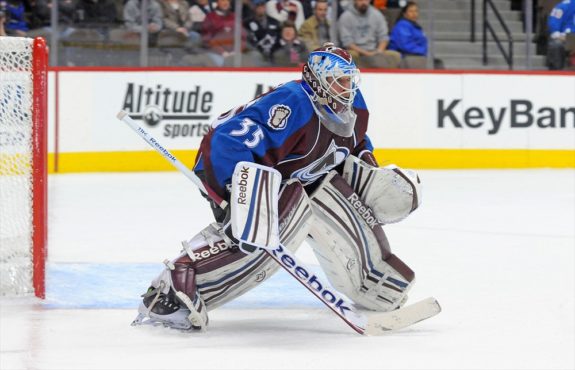 I remember a specific play involving Beauregard. He scored a goal in a breakaway that didn't count because of an offsides call that nobody could hear (including David-Alexandre since he just kept skating) because the crowd was too loud. I saw the linesman signal the offsides, but didn't hear the whistle. The fans around me were celebrating the goal and I had to let them know the goal was disallowed. It turned out to be David-Alexandre's last game in the juniors. Meanwhile, his former team, the Hull Olympiques, went on to win the Memorial Cup.
Professional Career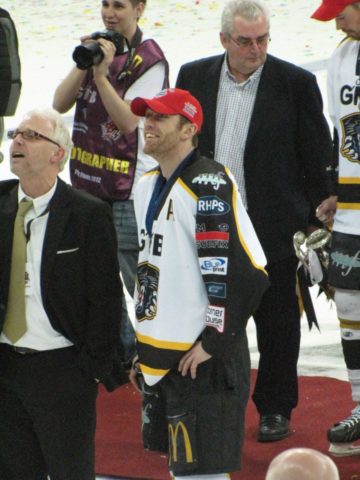 Beauregard had a 16-year career as a professional player, where he averaged around 40 goals per season. He played across the USA (Central Hockey League, International Hockey League, United Hockey League, East Coast Hockey League), in Canada, England and Italy. He totaled 581 goals and 492 assists (1073 points) in 982 games.
I asked him about his worst experience throughout his professional career: "I loved living in Italy, but I hated playing there." First of all, their head coach went through a depression and even committed suicide. From a hockey standpoint, Beauregard had trouble finding his groove. He scored the team's first goal of the season, but it took him 10 more games before scoring another one. On the second game of the season he missed two wide-open nets while playing five-on-three; he wouldn't be part of the power play unit again. He lost his confidence and played on the third line.
David-Alexandre did not hesitate one second when asked about his best experience over the years. He absolutely loved playing for the Nottingham Panthers in England. "If I could go back in time, I would spend my entire career over there. We were like the New York Yankees, we had a big budget and the players were treated extremely well. Every other team hated us and wanted to beat us badly." He explained how the league has three cups to be won every year. Over his three-year stint in Nottingham, the Panthers won seven of the nine cups. "We had a great team spirit and had a blast together."
I asked David-Alexandre about the best linemate he ever played with. After some hesitation because he wanted to name more than one, his answer was: "One of the best passers I played with was Brian Sakic, Joe's brother. It's pretty unfortunate because I felt like he was even better than his brother, but some off-ice problems ruined his career. Colin Chaulk was also great and I enjoyed playing with him a lot. I am certainly forgetting other very good teammates."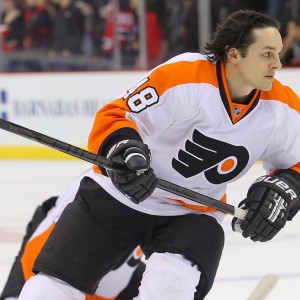 As for the best players he played against, he was quick to point out Daniel Brière in the juniors. He also mentioned Hugo Bélanger who scored tons of goals in many professional leagues.
Like most hockey players, he insists on thanking his parents for letting him live his passion by supporting him the whole time. He feels also very grateful towards all of his coaches who taught him how to become a better player, but also stressed the importance of being a good respectful person. Beauregard especially liked coach Jim Wiley from the Kentucky Thoroughblades: "He knew his hockey very well, but he was also very human."
When looking back at his whole hockey career, what makes Beauregard the proudest are not his lofty statistics. "I have always been an honest player. I showed some respect to all of my coaches and all of my teammates. I believe teams wanted me not only for what I was bringing on the ice, but also off the ice and in the dressing room. That's very important to me." Those are truly great words of wisdom and it shows what kind of person he is.
Life After Hockey
His family owns three companies; David-Alexandre is a salesperson for two of them. One is called "Art Inox Design", a company that designs and manufactures lots of stainless steel products. The other one sells (among other things) a tool developed by David-Alexandre's grandfather that is very useful to cabinet makers and is now selling worldwide, namely in big stores across the USA. If he hadn't pursued a hockey career, he believes he would have eventually gotten a job related to computer science.
He still plays hockey twice a week with friends and watches a lot of games: his passion is certainly not gone! He also loves playing poker both online and offline, and enjoys playing softball tournaments every weekend.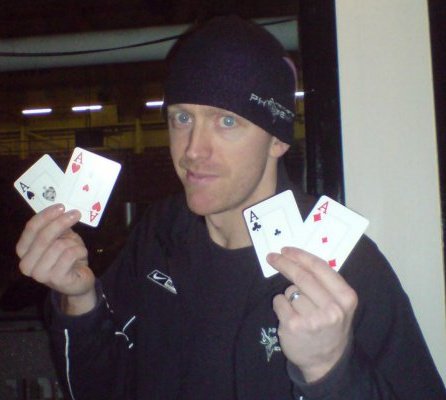 He has two younger brothers: Simon also works for the family's companies, while Thomas plays hockey professionally. He scored a stunning total of 71 goals in his final season with the Acadie-Bathurst Titan in the QMJHL. Like David-Alexandre, he joined several different teams over the years.
A Role Model
Many people have a perception of hockey players being macho or rude men because of the physical nature of the game. It's always nice to hear about guys putting emphasis on how important it is to respect coaches and other players. Such words sound even nicer when coming out of the mouth of a man who had to overcome a terrible incident, but decided that it wouldn't prevent him from living his dream of playing professionally. David-Alexandre Beauregard's inspiring story is all about perseverance, resiliency and honesty.