The 2022 offseason was an important one for the Ottawa Senators as they continued to take steps toward their goal of making it back to the postseason. Even before the July 13 free agency day, general manager Pierre Dorion made a splash on the trade front by sending Matt Murray, Filip Gustavsson, and Connor Brown away and acquiring Alex DeBrincat and Cam Talbot.

But when the free agency period started, fans understood that the "Summer of Pierre" was coming to fruition. In this article, I evaluate some of the big signings and how they impacted the team this season, and how they might play out in the upcoming ones. Whether it be free agents or contract extensions, Dorion had one of his busiest summers in recent years.
Claude Giroux
Dorion didn't wait long before handing out his first big contract. On July 13, he signed veteran Claude Giroux to a three-year contract valued at $19.5 million. Giroux, who came off a 65-point season with the Florida Panthers and Philadelphia Flyers the season before, was keen on signing where he grew up.
Overall, the Giroux signing definitely paid off for the team. The former first-round pick appeared in all 82 games, recording an impressive 35 goals and 79 points. But perhaps some of his biggest contributions came off the ice, as he was a great mentor for the young and emerging Sens. He is a well-respected role model across the league, showcasing that in memorable ways at times last season.
Tim Stützle
The more 2022-23 passed, the more the Tim Stützle contract extension manifested itself as the biggest move by Dorion in the offseason. On Sept. 7, the forward accepted an eight-year contract extension valued at a total of $66.8 million. This was the second biggest contract given to a German-born player in the NHL, with Leon Draisaitl's eight-year $68 million contract keeping the title. Yes, it begins in the 2023-24 season ー but it offers a lot of security for both Stützle and Sens management.
Related: Senators' Tim Stützle Is Earning His Contract Extension
---
Latest News & Highlights
---
Similar to the Jack Hughes contract for the Devils, this is already looking like a steal for the Senators. Stützle exploded with a 90-point performance on the team that drafted him third overall in 2020. He is emerging as possibly the best player in his draft class, as well as the player the front office wants to build the team around alongside Brady Tkachuk.
Josh Norris
One day after signing Giroux to his deal, Dorion was quick to finalize another big extension with Josh Norris. The American-born forward, who came as a key piece in the Erik Karlsson trade, received an eight-year contract that will see him earn a total of $63.6 million. This deal showed Dorion's desire to establish his core of players for the future, as Norris had just come off a 35-goal and 55-point season.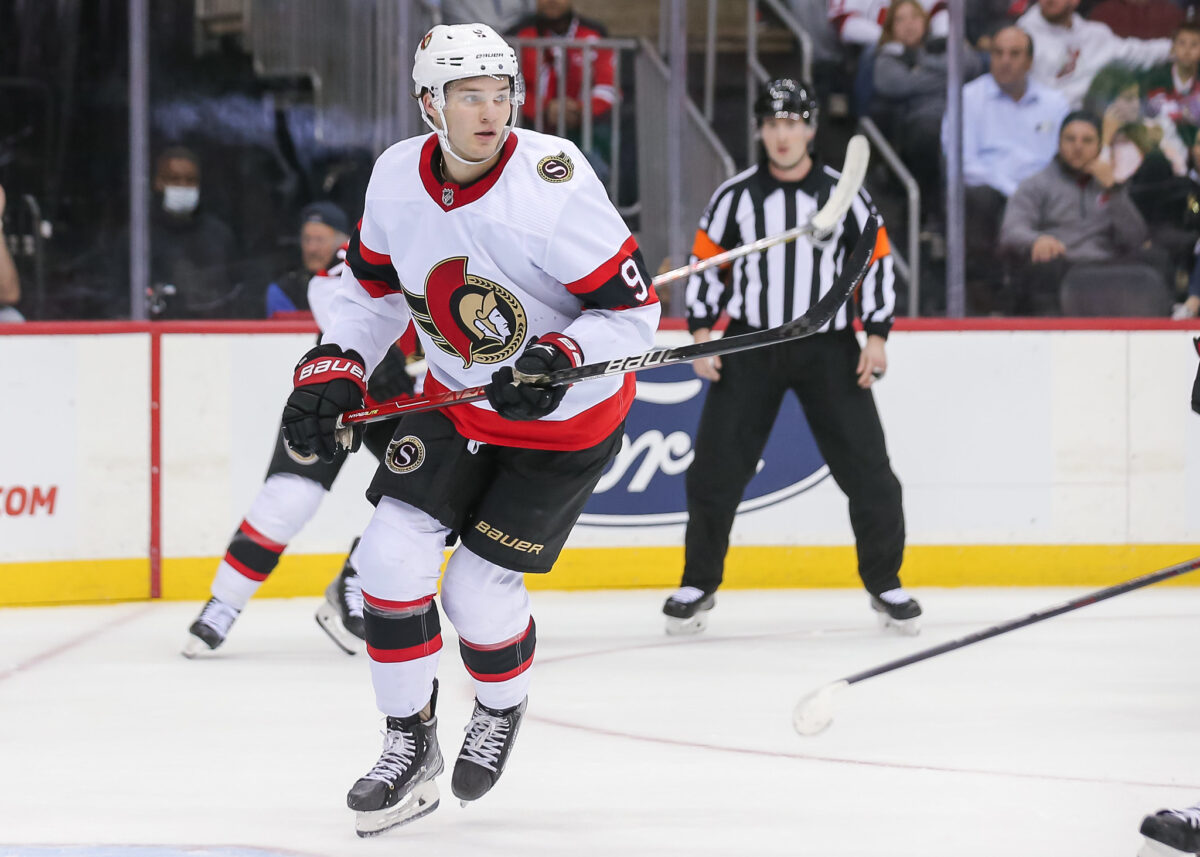 This move could pay off in the future, but for now, it hasn't. However, it's not Dorion's fault that injuries plagued Norris… for the whole season. In the 2022-23 season, he only played eight games which ended in him getting major shoulder surgery. If Norris recovers well this summer, he could potentially follow up on his 2021-22 performance and round out the top-six nicely.
The Depth Players
Most of the deals Dorion made to acquire or lock up his depth players didn't work as well, costing the Senators throughout the season. On July 28, Mathieu Joseph was signed to a four-year, $11.8 million contract. Although the Laval-born forward did miss some games with injuries, he struggled even when he was in the lineup. His three goals and 18 points in 56 games weren't the strongest performance, but he has time to bounce back.
On Sept. 9, Erik Brännström was offered a one-year deal valued at just under $1 million. This wasn't a big deal, but it was the best scenario for both teams as he continued to develop and take on a bigger role. The Swedish-born defenseman is a restricted free agent (RFA) this offseason once again, so it'll be interesting to see what kind of deal is made.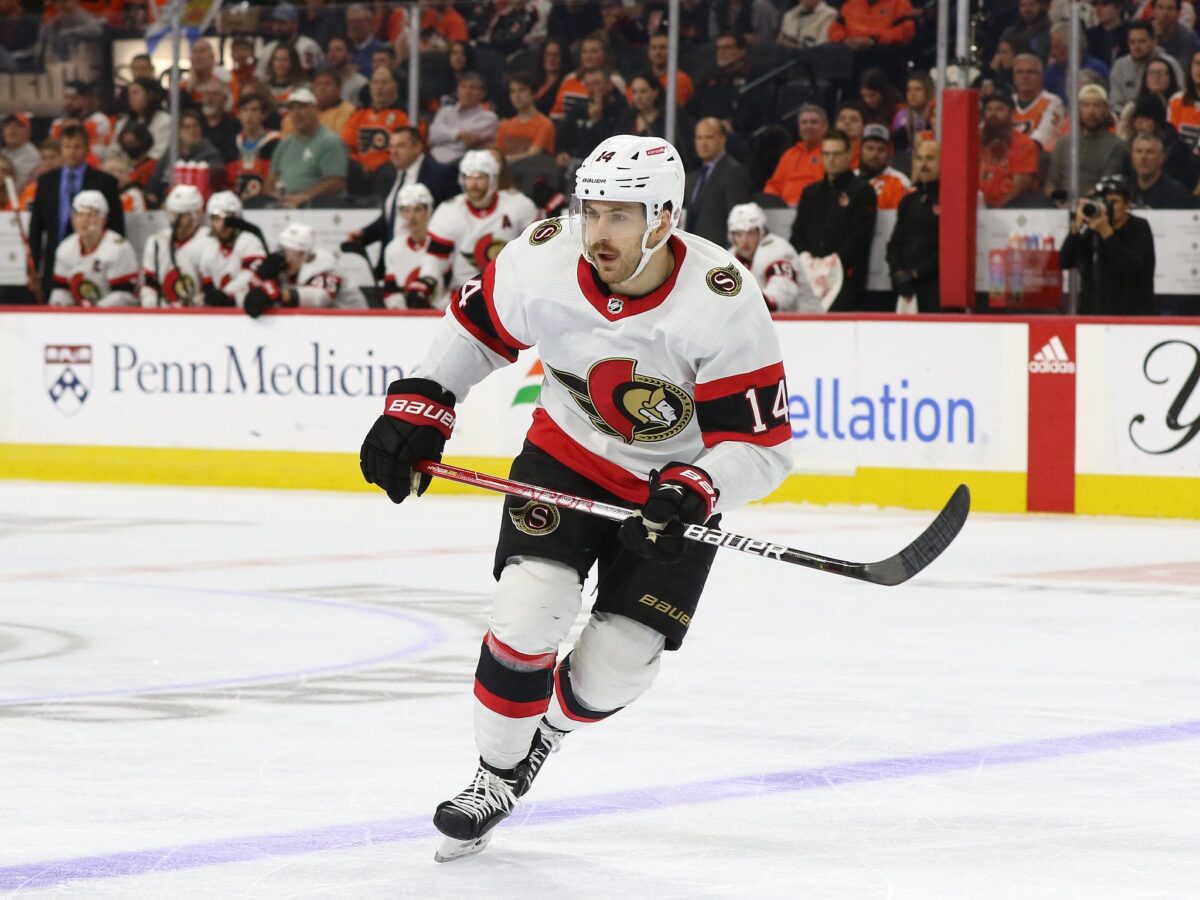 One week later, Dorion went back on the free-agent market and signed Tyler Motte to a one-year, $1.35 million contract. At the time, this was a promising contract that addressed the depth of the team. Unfortunately, it didn't work out as planned in the end, as he was eventually dealt to the New York Rangers for the second time in as many seasons. In return, the Senators got Julien Gauthier, who ended up being a decent depth option for the team.
The 2023 Offseason
Overall, last offseason was defining for a team that was searching for its identity. Dorion extended his "Summer of Pierre" during the season when he notably made a big move that saw Jakob Chychrun join the team. 
Despite all these deals, this season showed that there are still pieces missing if the team wants to make a push for the playoffs. Perhaps Dorion won't make as many moves this offseason, but he has shown that he isn't afraid to take risks. That being said fans shouldn't rule out the possibility of seeing him make another big trade.