The hunt for the playoffs is on. After six seasons where the Ottawa Senators have been absent from the post-season, there is more reason to be excited than ever with this group. They have young superstars in Tim Stutzle and Brady Tkachuk, one of the strongest defensive groups in team history led by Thomas Chabot, Jakob Chychrun, and Jake Sanderson, as well as a well-rounded roster to support them. There are countless storylines headed into 2023-24, but here are the top five.
#5 – DJ Smith vs. November
Over the past two seasons, the Senators have struggled mightily in November, practically eliminating themselves from playoffs by the end of the second month of the campaign. With just five wins over 26 games, the Senators need to come out of November with a record of over .500. If they struggle out of the game, DJ Smith will surely be the first big change.
Whether you think Smith should be behind the bench to start the season or not, he will be there but will remain under the most pressure among coaches for the majority of the season. If he can get the team through the first two months and be comfortably in a playoff spot, he should be safe and feel a stronger sense of security.
Related: Senators' DJ Smith Facing High Expectations This Season
With new ownership, bigger expectations, and a playoff-caliber roster, he is on a short leash. He has the support from players, but sometimes having strong relationships is not enough. I expect the Senators will be better out of the game and can have a good hold on their season out of the gate and will be fine, but it is something to watch.
#4 – Entire Defense Group Thriving
As mentioned, the defense will be led by Chabot, Chychrun, and Sanderson, but even outside of the stars on the back end, there is a lot to be excited about. The Senators are at the stage now that they need to be playing the best players available, and on defense, who that is will be up for debate.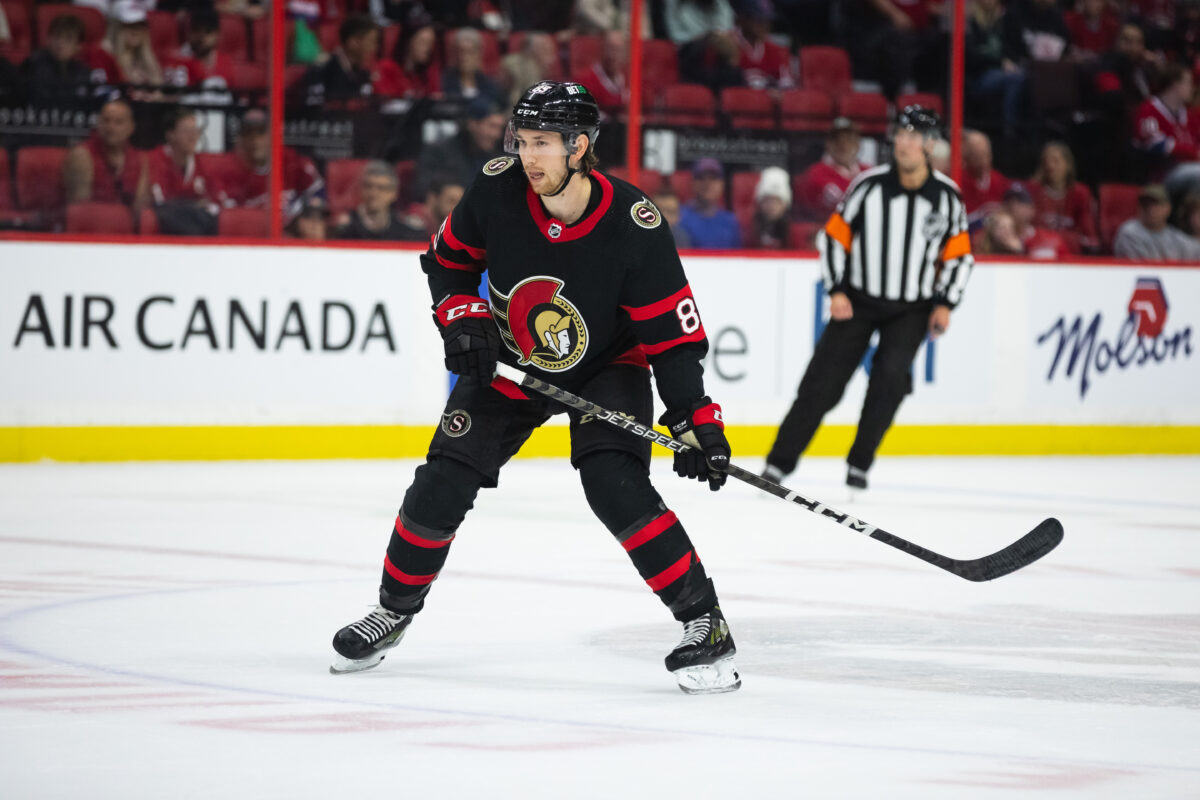 Artem Zub is the easy lock to round out the top four, but the bottom pair will have quite a competition heading into training camp. As of right now, it is expected that Erik Brannstrom and Travis Hamonic have those spots on lockdown, but Tyler Kleven, Jacob Bernard-Docker, and even Lassi Thompson could come out and push for a roster spot. Another name in the mix is Niklas Matinpalo, who the Sens recently signed out of Europe.
Regardless of who makes the final roster and earns a full-time spot, the balance of healthy competition, talent from top to bottom, and having so much potential in the young group will make for a fun experience to see them get a full season together.
#3 – Tim Stutzle Hunting Down 100 Points
Entering the 2022-23 season as a 20-year-old center with a career-high of 58 points, Stutzle was on a mission to prove just how valuable he is. After a massive extension paying him $8.35 million per season, he came into the season and immediately outplayed his contract before it even kicked in.
In 78 games, Stutzle finished the season with 39 goals and 90 points. That is good enough for the sixth-best single-season point total in Senators history. Building on that will be a massive step for Stutzle, the team, and the Senators' history. During an episode of 32 Thoughts, Stutzle said he is ready to dominate and help get this team to the playoffs. He stated he didn't like coming over and losing so many games, and he is ready to change that culture.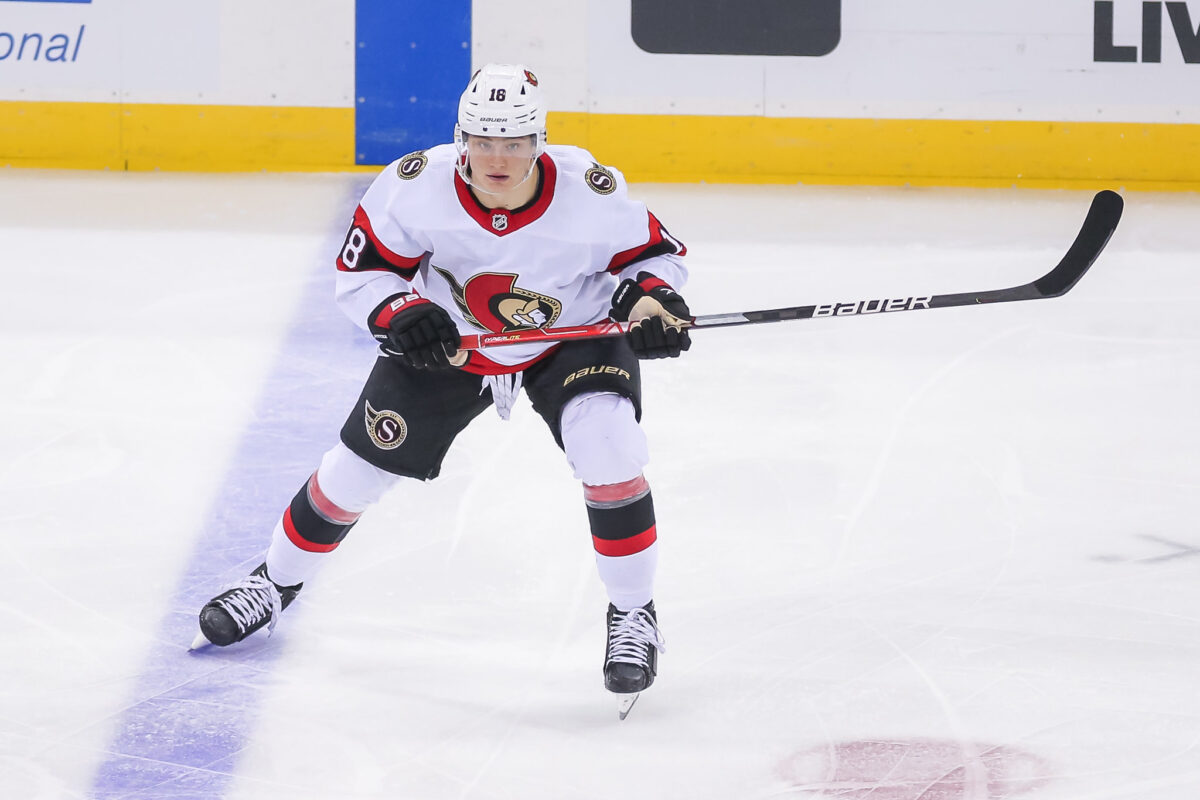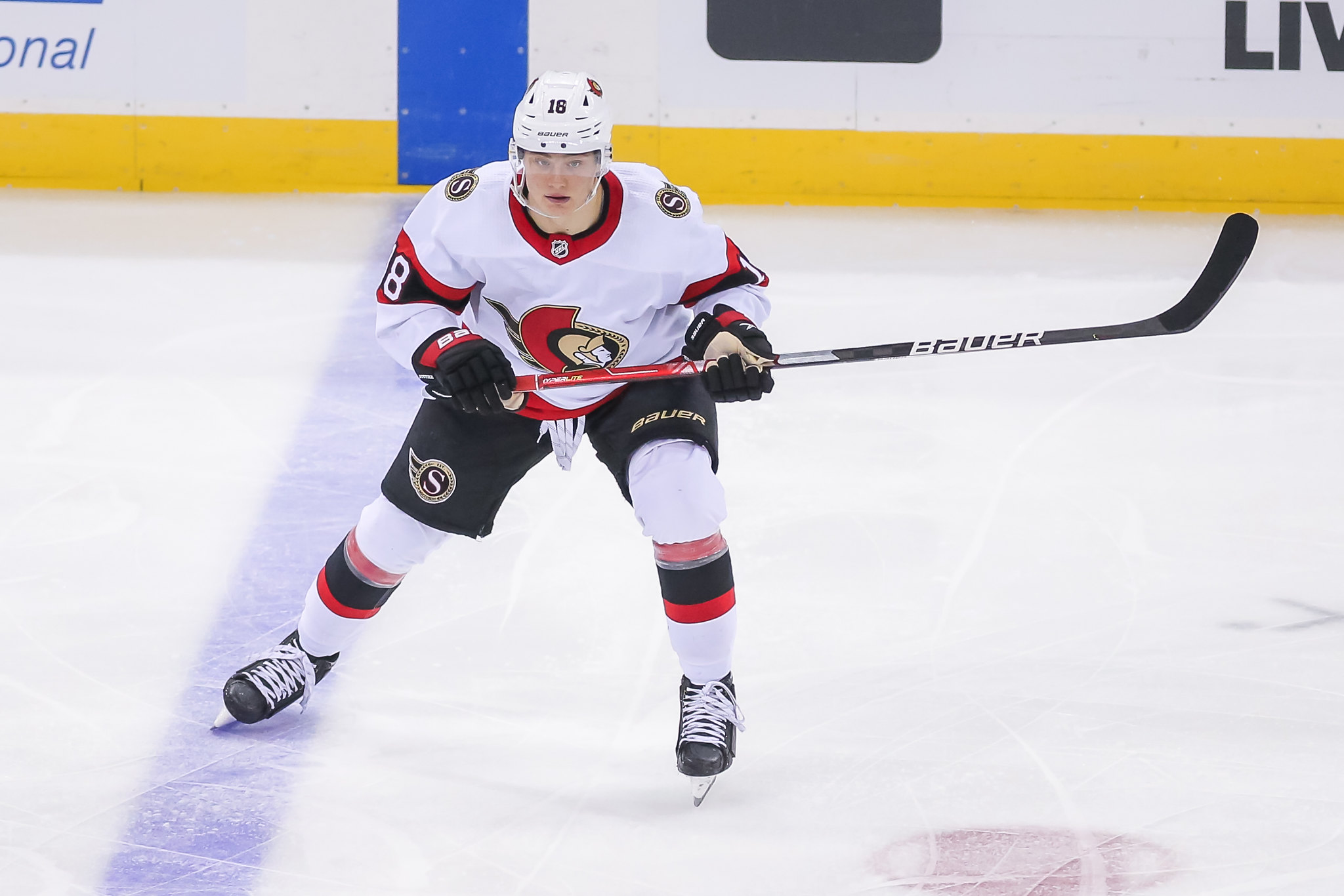 There are a few question marks about who will play the top right-wing spot, but either way, whether it is Claude Giroux or Vladimir Tarasenko, he has a quality winger on that side. He will be eager to chase down the 100-point mark and become just the third player in franchise history to do so. He has emerged as a true superstar, and watching him push for the next step will be very exciting.
#2 – Big Changes Coming with Sale
Michael Andlauer and his partners are set to take ownership of the Senators any day now. There has already been one addition, unofficially, under Andlauer, and that was the hiring of Sean Tierney, there are a ton of rumors surrounding the takeover and some of the names that may follow.
---
Latest News & Highlights
---
There has been plenty of news around Cyril Leeder, Daniel Alfredsson, Steve Staios, and others about joining the Senators' front office. The funding and initiative to add such a strong group of people to help lead the team is something that has been missing for a long time. Andlauer is clear about his goal to win a Stanley Cup, and while that isn't likely to happen this season, a lot of the right steps can be taken to reach that goal.
#1 – The Quest for Playoffs
Before Andlauer and the Senators can reach their goal of the Stanley Cup, they will have to make the playoffs first. After six seasons without a playoff berth, the Senators have gone through their rebuild, built a very strong top-six forward group and top-four defense, two solid goaltenders, and some decent depth. They have all of the pieces they need to at least make the playoffs.
The Atlantic Division and Eastern Conference are very strong groups of teams, but the Senators certainly deserve to be in the conversation for contending for the playoffs. The fanbase has shown their commitment to this group, the atmosphere will be electric down the stretch, and the hope is that this will be the year that this group finally makes it in.
There are plenty of reasons to be excited about the 2023-24 Senators. Following the development of prospects, more individual performances and some players growing into their contracts are also worth noting. Leave a comment and let us know what you are most excited about for this season.
---

---