Despite the Ottawa Senators not making the postseason last season, there were some positives to look at. Not only were they closer to making it than in the past six seasons, but they've seen a lot of growth and development from their young players. Stars Tim Stutzle and Brady Tkachuk took their games to another level, while newly extended Jake Sanderson and Shane Pinto impressed in their rookie seasons.

Some credit for the development of these players could be given to head coach DJ Smith. The Windsor-born coach has been bringing the team closer and closer to making the postseason since arriving in 2019. But while he's helped younger players go to the next level, it's time for the entire team to take a big step. In this article, I'll be looking at what expectations are for Smith this season as the Sens try to make it back to the postseason.
Smith Deserves to Start
Some Senators fans have been calling for Smith to be let go since the start of last season. To begin, I'll say that I disagree with that and I think he deserves to have one more chance. The only time he's had a roster that would have competed to make it to the postseason on paper was last season. However, a big reason they didn't was because they were victims of injuries, especially in the goalie category. Seven different goalies made an appearance last season. It's difficult to win without stable goaltending, and this was beyond Smith's control.
Related: NHL Rumors: Sabres, Senators, Avalanche, Canadiens, Jets
---
Latest News & Highlights
---
Looking at the bigger picture, however, the argument could be made that Smith has been learning alongside the team, to an extent. As a 46-year-old, which is relatively young for an NHL coach, he has had the opportunity to grow into the role as well. He already has an extensive resume as a coach, having been a head coach in the Ontario Hockey League (OHL) for two different teams and following that up by being an assistant coach for the Toronto Maple Leafs. Coaching in different leagues comes with different implications, and Smith needed time to grow into the role. 
He deserves to reap the rewards with general manager (GM) Pierre Dorion, who brought him on as head coach in 2019. That being said, the Sens will need to perform this season given how long they've had time to develop 一 and with the new help along the way.
New Weapons This Season
This season, Smith will have more tools than he has had in any previous season to help the team succeed. His GM has arguably done a good job addressing the team's issues from last season.
Dorion brought some stability in net by signing Joonas Korpisalo to a five-year, $20 million contract, and some big guns up front by bringing in Vladimir Tarasenko on a one-year, $5 million contract. To address the bottom-six depth, he's brought in Dominik Kubalik via trade, Zack MacEwen via free agency, and maybe Josh Bailey if he signs a contract following his professional tryout.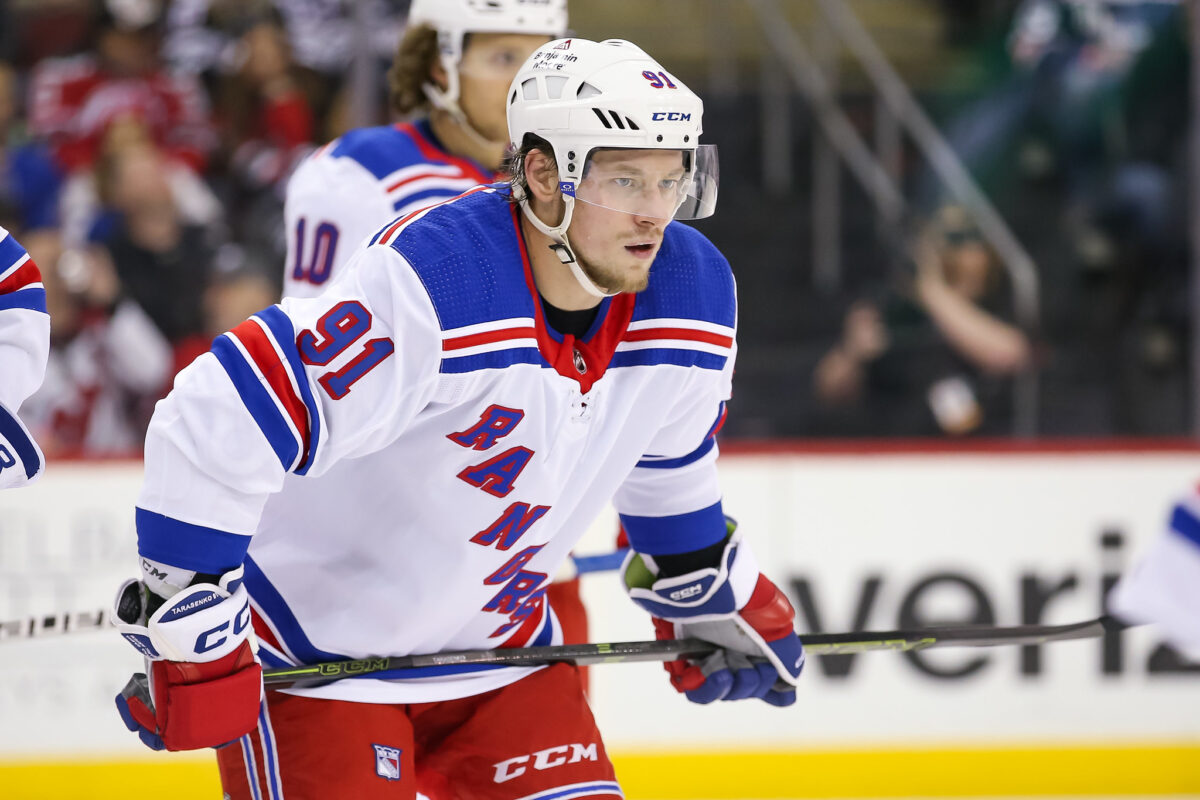 Although the Sens have lost Alex DeBrincat after trading him to the Detroit Red Wings, all these players are welcome additions and want to win and will help Smith throughout the season. It's his turn to make the pieces work together and chances are that he can. But if he doesn't, how long could he have until the Sens want to make a coaching change?
The Timeline For Smith
If the results with Smith aren't there early on, I predict that the Senators could make a coaching change after having played about 13 and 21 games. These numbers may sound very specific, but I chose them while considering the two 'S' factors for them early on; scheduling and Sweden. 
The team's scheduling to start the season should theoretically give them an advantage early on and maybe hurt them down the stretch. Not only will nine of the first 13 games be home games, but that series extends all the way to the first 16 of 21 games, up to mid-December (from 'Ottawa Senators kick off 2023-24 schedule with lots of home cooking', Ottawa Sun, 5/27/23). The limited travel time should help the Sens and could be a factor in Smith staying in place or not.
Within those 21 games, two games will be played internationally, as the Senators are set to play in Sweden in November. If their results under Smith aren't positive by the time the trip arrives, could they get rid of him before leaving? That remains to be seen. 
For now, Smith deserves to be given the benefit of the doubt, as he still has something to prove. Expectations are high, but he should have the pieces and the knowledge to deliver.