Credit should go to the Ottawa Senators, despite them being down 0-2 in their first-round matchup against the Montreal Canadiens. Even though their execution has left something to be desired, they very well know at least one thing they must do in order to win this series: Get defenseman P.K. Subban off his game if not out of it altogether.
Subban Giveth
Indeed, the game immediately following the Senators' unsuccessful lobby to the league to suspend Subban following his slash on forward Mark Stone, he was named the first star, scoring a second-period goal to put the Habs temporarily ahead. He was also on the ice for the other two Habs goals, including Alex Galchenyuk's overtime winner.
Subban Taketh Away
Of course, he was also on the ice for the two Senators goals. With the first period winding down, he failed to block Clarke MacArthur's shot, arguably hampering goalie Carey Price's vision in the process.
In the third, with the Habs clinging to the one-goal lead Subban himself provided, he tipped in Patrick Wiercoch's game-tying marker (fast-forward to ~2:00 of the below clip for a slow-motion replay)
So, there you have it, three goals for he was at least indirectly involved in, minus two against you can argue he had a hand in letting in. If you're a Habs fan, you've learned to take the bad with the good, and two games in Subban co-leads the team with three points, with two assists notched in Game 1 before he got sent off for his vicious slash to Stone's wrist.
The Three-Headed Monster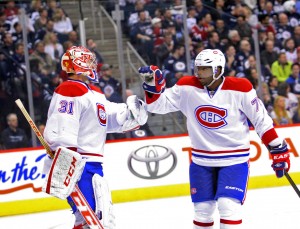 Granted, the Senators don't just have to worry about Subban. The returning Max Pacioretty got the Habs' juices flowing, getting Montreal on the board in the second with a vintage wrister from the slot. And goalie Carey Price was for all intents and purposes his usual cool, calm, and collected self.
So, no, contrary to popular belief, it's not just Carey Price. Nor is it just Subban the Senators need to worry about. It's a three-headed monster that must have the Senators eating away at themselves instead, not so much for the heartbreaking Game 2 defeat, during which Ottawa got outshot 42-31, but for the first game they let slip through their fingers.
Pacioretty was still out. They had a relatively vulnerable Price who let in three dead to rights. And Subban was gone for half a game as a result of the ejection. All that going the Senators' way and they couldn't win what should have been a first-game gimme. Of course, these are the playoffs and every game is tough to win, but you get the point. If there was a first game that was a must-win it was that one. Now all of them are.
The Slash Revisited
You can't really blame the Senators for going after Subban the way that they did in the press, even though they kind of made a good case in the process that "Sens" actually stands for "sensitive" (as in overly). They must have felt like they needed a similarly depleted Habs lineup in Game 2 to stand a decent chance at going back home with the series tied 1-1.
Dave Cameron: "I think it's an easy solution: You either suspend him or one of their best players gets slashed and just give us five."

— Chris Johnston (@reporterchris) April 16, 2015
Head coach Dave Cameron's post-Game 1 comments and threats reflected that sense of desperation that is now even more real. Only now, with the suspension ship having sailed and Mark Stone back in the lineup (presumably not 100%, despite still being effective and earning two primary assists in Game 2), the Senators have little other recourse but to simply beat the Habs on the scoreboard the rest of the way.
Even though a Canadiens series win is much more likely now than at the very start, it is far from a foregone conclusion—Price twice lost four out five games this season, with the "deciding" loss in the second of those stretches coincidentally coming against Ottawa on March 12.
However, to get to Price they'll first have to get to and through Subban. Subban's defensive lapses prove that much is possible, but first they have to deal with him in their own zone. The saying is the best defense is a good offense. When it comes to Subban, "good offense" just doesn't seem to cut it.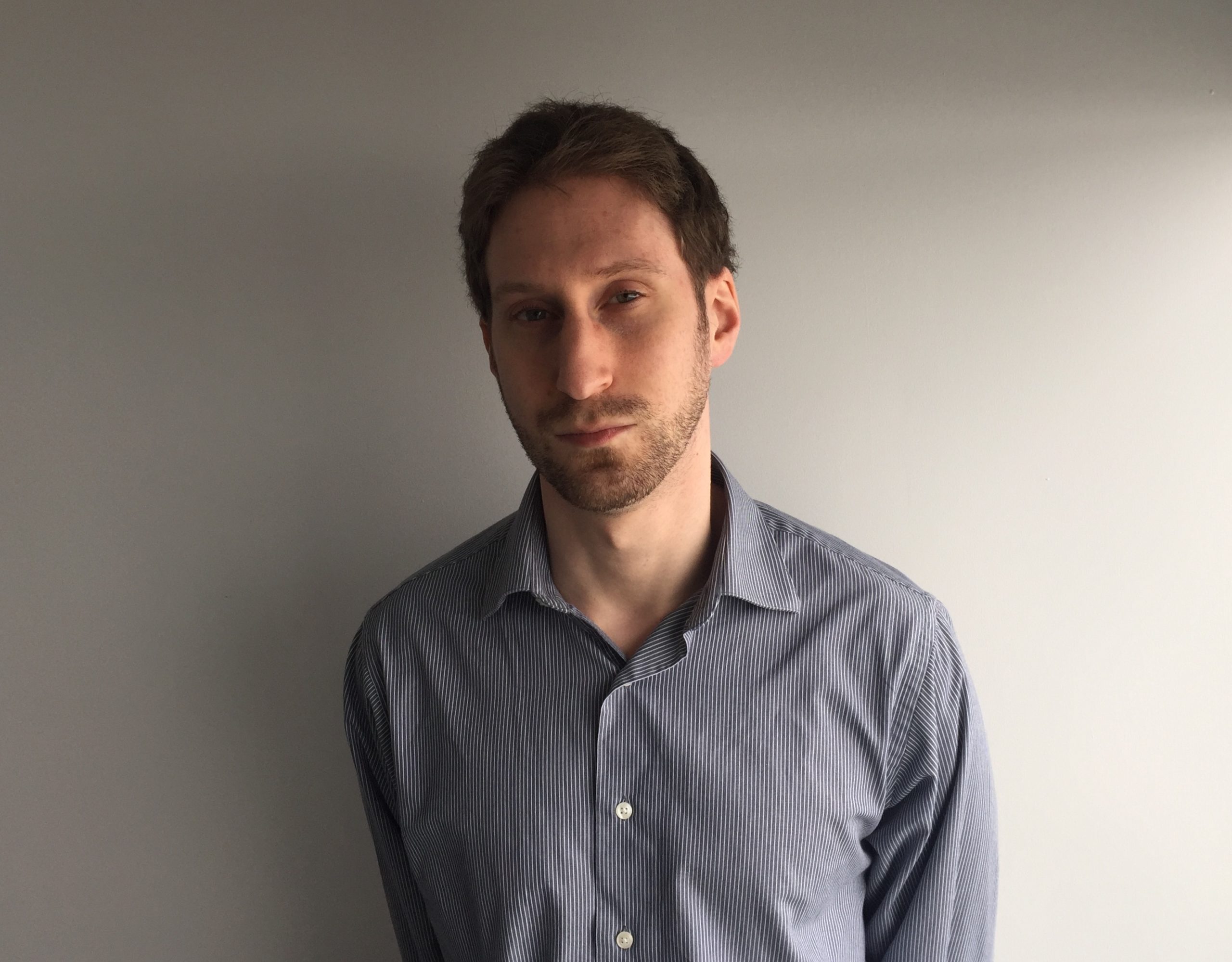 After 10 years of writing hockey, Ryan decided it was as good a time as any to actually join The Hockey Writers for the 2014-15 season. Having appeared as a guest on such programs as CBC Radio One's Daybreak, Ryan has also written for the Montreal Gazette and Bleacher Report and worked for the NHL itself and his hometown Montreal Canadiens. He currently writes about all things Habs for THW, with it being a career highlight for him to have covered the 2021 Stanley Cup Final as a credentialed member of the press.