The Florida Panthers have made some offseason moves this year that'll add depth, physicality, and speed to their group. New general manager Bill Zito has started to shift their identity on paper to a tougher group, which should help them run deeper into the playoffs.
You'll notice that many successful teams now have made their way through the playoffs by simplifying their games and changing to an "old school" type of team. I'm talking about all of the clichés. Get pucks deep, cycle the puck, pucks on net, taking the body, blocking shots. The intangibles of the game have proven time and time again that this is the way to make a successful Stanley Cup run.
The Washington Capitals brought a hard, physical game to the playoffs when they won in 2018. They were by far the biggest team in those playoffs. The St. Louis Blues followed that same recipe when they won in 2019 after a full 82-game season. Out-hustle and out-hit the opposition were their keys to victory.
The 2020 Tampa Bay Lightning were a little different in their road to the Stanley Cup. They won on sheer talent. They've had the best roster on paper for arguably the past three years and have been in the hunt for the Cup for about five years. They finally put it together with their speed and talent this season on a year unlike any other. Did the pandemic help to rest their guys up for an ultimate playoff run? Maybe, but they were put into the same situation just as the other 24 teams were put in.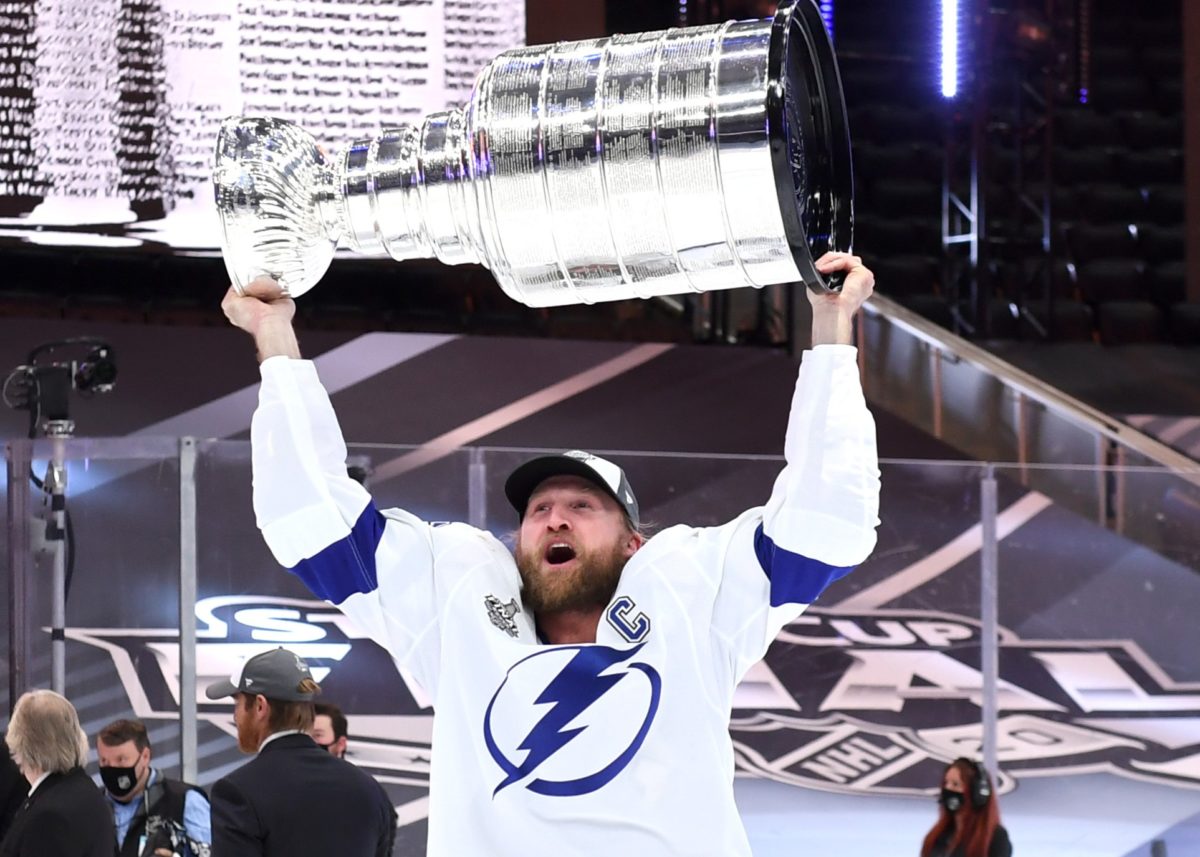 With that being said, let's dive into some Atlantic Division predictions and where the Panthers could end up at the end of the regular season.
Atlantic Division
So, let's go through the teams first. You've got the Stanley Cup Champions in the Lightning, the Presidents' Trophy-winning team in the Boston Bruins, the young and hungry Toronto Maple Leafs who are in desperate need of a playoff series victory, the Montreal Canadiens who showed the league that they're no pushover by defeating the Pittsburgh Penguins in the play-in series, the Buffalo Sabres with a pissed off Jack Eichel who's looking for a sniff of some playoff action, and the last two rebuilding teams in the Detroit Red Wings and Ottawa Senators.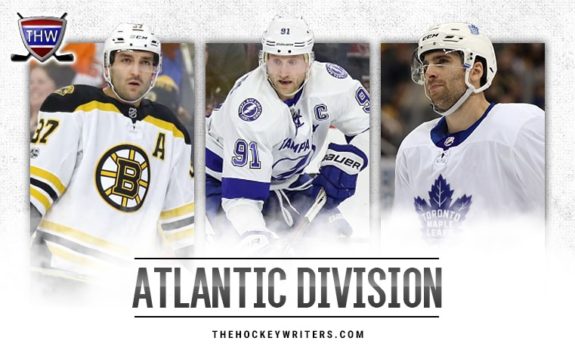 You'd have to imagine the Bolts, Bruins, and Maple Leafs aren't going anywhere in this division. Each of these teams still have their core intact and two of those teams could be considered superpower teams. Toronto struggled a bit last year as they still can't seem to figure it out on defense. However, their talent alone should be able to put them in a playoff spot and fighting for that third top spot in the division.
That leaves the Panthers, Canadiens, and Sabres fighting for that third spot with the Maple Leafs.
Wild Card Fight
We know the Canadiens are a well-coached team with Claude Julien behind the bench. He's gotten his guys to buy in to a defensive, structured system in front of their own net. Carey Price as their backstop also helps them as he can steal wins left and right. They are tough game night in and night out and will show up with a ferocious and relentless forecheck.
I expect them to perform the same as last year and will be right in the hunt. The only thing stopping this team from getting over the hump is their lack of superstar power. They have a great leader in Shea Weber, but they don't have any elite goal scorers in their forward group, which could hurt them down the stretch.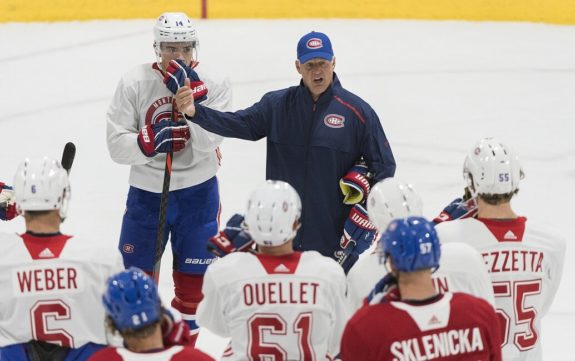 The Sabres are a team that, for whatever reason, seem to find themselves in disarray season after season. Sometimes it feels like they self-implode, whether it be through the players or the front office. The organization has struggled to find success for a lengthy period of time even with one of the best players in the league on their team.
Eichel has shown his frustration with the organization over the past couple of seasons, but he's also shown his commitment to winning with this team that he was drafted by. The Sabres have rewarded his loyalty by going out and getting an MVP winner in Taylor Hall. This will help their offense and leadership a ton. Now they just need their defensive unit to take a step forward as Rasmus Dahlin is a young stud that needs to lead this group and show the NHL his true potential. If they can get some decent goaltending, they could find themselves in the playoff hunt this upcoming season.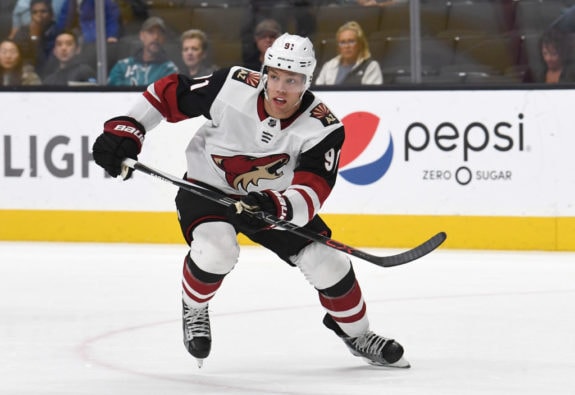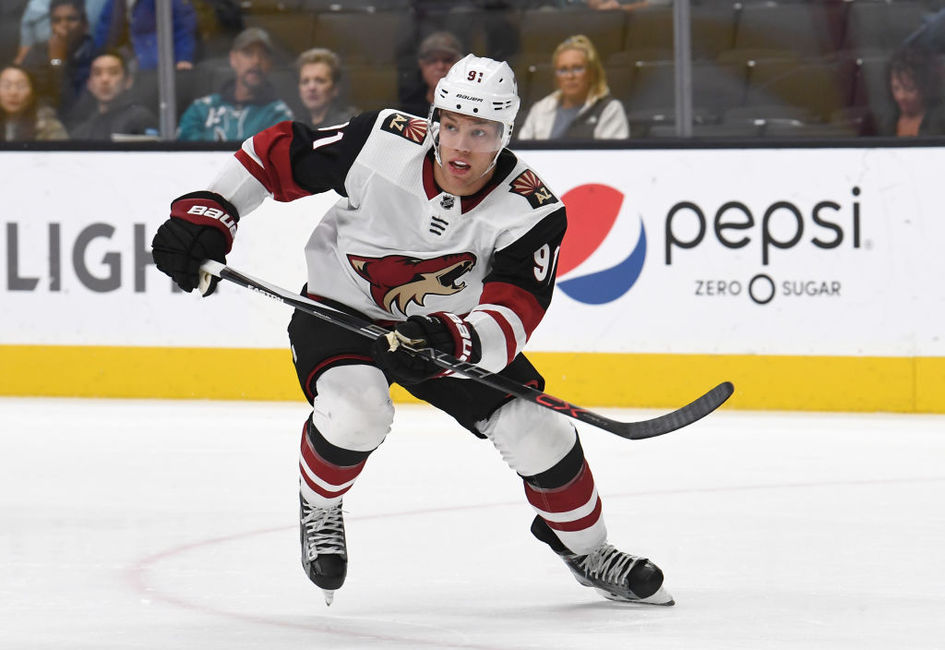 Lastly, we have the Panthers. One of the worst defensive teams in the NHL last year, they look to fix those issues with the depth signings they made to start the offseason. They went out last offseason and spent heavy on a number one goaltender who vastly underperformed his contract. They're looking for a bounce-back season from him as well as the rest of their blueliners.
And now that Joel Quenneville has a season in Sunrise, Florida under his belt, he may be more acclimated with the team and able to push them to their full potential. As long as Sergei Bobrovsky plays at the elite level we've seen before, the Panthers should make some serious noise in the division and could be fighting with the Maple Leafs for that third spot in the division.
Metropolitan Wild Card Teams
I don't see Detroit or Ottawa taking a step forward in their rebuilding processes as I still think both organizations are at least two seasons away from making any real noise. However, do not forget about the Metro Division and which of those teams will be fighting for a wild card spot as well. I expect the Capitals and Philadelphia Flyers to be fighting for the top two spots in that division.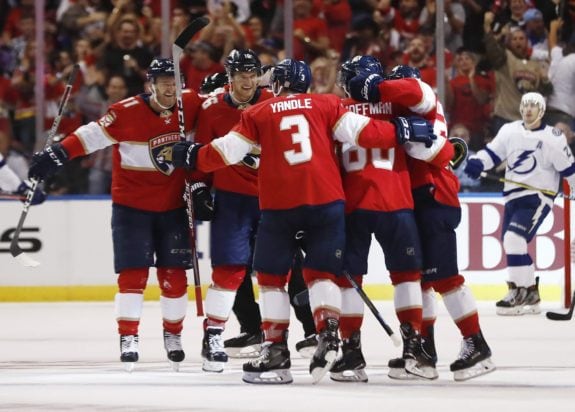 However, not far behind them are a plethora of teams that will be fighting for that third spot and two wild card spots. I'm predicting the wild card race to be extremely tight this year and will include the Carolina Hurricanes, New York Rangers, New York Islanders, Columbus Blue Jackets, Penguins, Canadiens, Sabres, Maple Leafs, and Panthers. Eight teams fighting for three spots does not leave any room for error coming down the stretch.
My final prediction: Panthers slide into third in the division.
---
---