As I looked through the depth chart of the Florida Panther's, it became perfectly clear that these kids are already way more successful than me. There are 24 active prospects listed in the Panther's website who are younger than me. I, myself, am still quite young, but when I see a birthdate of 1994, I just shake my head.
The achievements these kids are reaching at such a young age should not be such a surprise to me, but since 1994 had me gasping, let's catch up with the kids.
All prospects born after 1991 are listed with their current team and current accomplishments this season with their respective team. And, a fun fact about the day they were born, because who doesn't like fun stats?
Joe Basaraba – 05/02/1992 University of Minnesota, Duluth. 2GP, 2G.
On Saturday, May 2, 1992 there was one game in the NHL between the Chicago Blackhawks and Detroit Red Wings seeing the Blackhawks win 2-1.
Francis Beauvillier – 10/22/1993 Romouski Oceanic. 11GP, 4G, 2A.
On October 10, 1993, The Florida Panther's were third in the Atlantic Division with 3GP, 1 win, 1 loss, 9 goals for, and 9 goals against.
Nick Bjugstad – 07/17/1992 University of Minnesota. 2GP, 2G, 1A.
On July 17, 1994 (Nothing happened in '92, I checked) The St.Louis Blues announced the hiring of Mike Keenan as their new General Manager and head coach.
Connor Brickley – 02/25/1992 University of Vermont. 1GP, 0 pts.
On February 25, 1992 the division leaders were The Detroit Red Wings, The Montreal Canadiens, The Vancouver Canucks, and the New York Rangers.
Alexander Delnov – 01/14/1994 Seattle Thunderbirds. 6GP, 4G, 5A.
Paul Coffey picked up four assists, including the 900th of his career as the Red Wings won 9-3 over Dallas in Detroit. Coffey became only the sixth player in NHL history and the first defenseman to reach the 900 assist level.
Rocco Grimaldi – 02/08/1993 University of North Dakota. Currently rehabbing from knee surgery in January.
On February 8, 1993, Goaltenders Ken Wregget and Tom Barrasso shared a shutout in the Penguins' 4-0 win over the Bruins in the first regular season NHL game played at the Omni in Atlanta since 1980. Jaromir Jagr had three assists.
Steven Hodges – 05/05/1994 Victoria Royals. 3GP, 2G, 1A.
On May 5, 1994, Tom Chorske scored two goals and added an assist as the Devils beat the Bruins 4-2, at Boston in Game 3 of the Eastern Conference Semi-Finals.
Quinton Howden – 01/21/1992 San Antonio Rampage. 2GP, 2PIM.
On January 21, 1992, The Edmonton Oilers defeated The San Jose Sharks by a score of 9-2. Jeff Odgers had 17 penalty minutes, Luke Richardson had 12.
Jonathan Huberdeau – 06/04/1993 Saint John Sea Dogs. 11GP, 9G, 7A.
On June 4, 1993, no games were played. The leaders of the four divisions were The Chicago Blackhawks, The Boston Bruins, The Vancouver Canucks, and the Pittsburgh Penguins.
Zach Hyman – 06/09/1992 University of Michigan. 1GP, 0 pts.
On June 9, 1992, no games were played. The division leaders were the Detroit Red Wings, the Montreal Canadiens, The Vancouver Canucks, and the New York Rangers.
Yaroslav Kosov – 07/05/1993 Magnitogorsk Metallurg. 16GP, 2G, 1A.
On July 5, 1995 (No hockey happenings in 1993), New York Islanders named Mike Milbury as their new head coach, replacing Lorne Henning (who had been released following the 1994-95 NHL season).
John McFarland – 04/02/1992 San Antonio Rampage. 1GP, 0 pts.
On April 2, 1992, no games were played, though the division leaders were the Red Wings, Canadiens, Canucks, and Rangers.
Kyle Rau – 10/24/1992 University of Minnesota. 2GP, 1G, 2A.
On October 24, 1992, the Red Wings defeated the Blues 6-1. Steve Yzerman recorded a hat trick with 3 goals and one assist.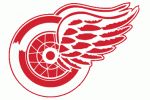 Logan Shaw – 10/5/1992 Quebec Remparts. 10GP, 5G, 8A.
On October 5, 1932 (no games played on this date in '92), The new name "Red Wings" (along with the new all red uniforms with the Winged Wheel) was introduced to Detroit hockey fans, after the franchise previously called the "Cougars" and then "Falcons" had played in the city for six seasons.
Vincent Trocheck – 07/11/1993 Saginaw Spirit. 10GP, 7G, 9A.
On July 11, 2001 (No games played on this date in 1993), Pittsburgh Penguins traded right wing Jaromir Jagr and defenseman Frantisek Kucera to the Washington Capitals for Kris Beech, center Michael Sivek, defenseman Ross Lupaschuk and future considerations.
Rasmus Bengtsson – 05/14/1993 Muskegon Lumberjacks. 3GP, 2A.
On May 14, 1993, David Volek scored 2 goals, including the winner at 5:16 of OT to lead the Islanders to a 4-3 playoff win at Pittsburgh, in Game 7 of the Patrick Division Finals. The win advanced the Islanders to the Wales Conference Finals against Montreal.
Benjamin Gallacher – 09/11/1992 Green Bay Gamblers. 2GP, 15 PIM.
On September 11, 1997 (No games played on this day in '92) Florida Panthers named Scott Mellanby as their new Team Captain, the second in team history. Mellanby replaced Brian Skrudland, who had signed with the New York Rangers.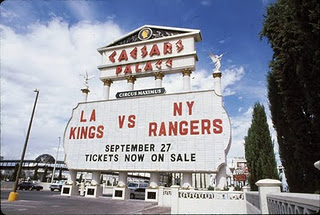 Michael Matheson – 02/27/1994 Boston College. 1GP, 4 PIM
On February 27, 1991 (no games played in this day in '94), The L.A. Kings defeated the NY Rangers before a crowd of 13,000 outdoors, in an exhibition game played at Caesar's Palace Hotel in Las Vegas, Nevada.
Jonatan Nielsen – 09/11/1993 Linkoping HC. 6GP, 0 pts.
On September 11, 1998 (no games played in this date in '93), Florida Panthers signed free agent goaltender Sean Burke, who had played for Carolina, Vancouver, and Philadelphia during the 1997-98 NHL season.
Alex Petrovic – 03/03/1992 San Antonio Rampage. 2GP, 1A
On March 3, 1992, Defenseman Jim Paek scored his first NHL goal to help the Penguins to a 6-3 win over the Flames, at Calgary.
Jonathan Racine – 05/28/1993 Moncton Wildcats. 11GP, 2G, 5A, 30 PIM.
On May 28, 1993, The San Jose Sharks had 414 goals against, and at second worst, the Ottawa Senators had 395 GA.
Edward Wittchow – 10/31/1992 University of Wisconsin. 1GP, opts.
On October 31, 1992, Montreal's Patrick Roy became the 4th goaltender in franchise history to record 200 victories as a member of the Canadiens. The milestone came in a 4-3 win over the visiting NY Rangers. Roy became the 37th NHL goaltender to get 200 wins.
Sam Brittain – 05/10/1992 University of Denver. 0GP, three-way goalie competition.
On May 10, 1992, there was one game played between the Canucks and Oilers. The Canucks took the game by a score of 4-3.
Michael Houser – 09/13/1992 San Antonio Rampage. 0 stats on the season.
On September 13, 1992, Chicago Blackhawks won two game exhibition series in a shootout at London's Wembly Stadium against Montreal.
All 24 Florida Panther's prospects born after 1991, along with a birthday stat from the NHL made possible by the Hockey Hall of Fame website, and Hockey-reference.com. Seriously, life savers.