The NHL is full of incredible goalies, but only a select few make a major impact on the next generation of netminders. Names like Roberto Luongo, Martin Brodeur, Henrik Lundqvist, and Carey Price all come to my mind when I look at my hockey idols as a kid. Although some of these goalies are retired, their legacy and impact on the game will last forever.
When it comes to the next generation, Florida Panthers' prospect Spencer Knight is the best goalie since Price's debut in 2007.
Throwing It Back
Price was drafted by the Montreal Canadiens fifth overall in 2005. Two years later, he made his debut at only 20 years old. It usually takes goalies a few years to make the NHL, as teams like to give them time to develop. Price immediately proved to be the right choice at No. 5, as he's earned a Vezina, Hart, Jennings, and Ted Lindsay Award in his career thus far.
He joined elite company in the 2014-15 season, as the Hart Trophy has only been won by a goalie eight times in league history. The season before he was drafted, he played for the Tri-City Americans of the WHL, suiting up for 63 games and achieving a 24-31-8 record with a .920 save percentage (SV%).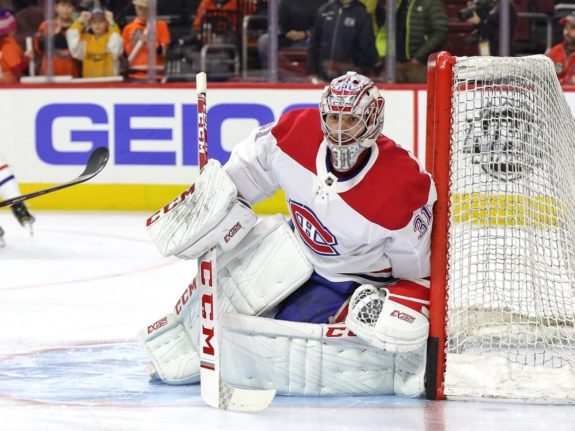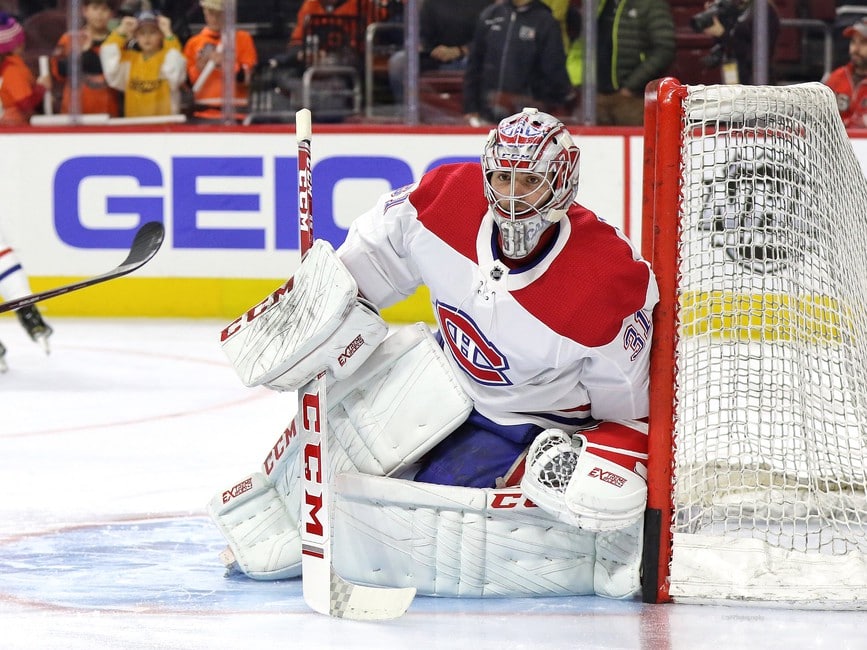 Price has played 13 seasons in the NHL and holds a career .917 SV% with a 2.49 goals-against average (GAA). The only thing he hasn't won in his career is a Stanley Cup, he remains as one of the most deserving players without a one, behind names like Joe Thornton and Patrick Marleau.
Knight Time
Although Knight likely won't make his NHL debut until the 2022-23 season, his recent play in college and national hockey has him destined for success in the NHL. Knight dominated with the U.S. National U18 team in 2018-19 – in 33 games, he produced a 2.36 GAA and a .913 SV%.
His success continued in the NCAA – in the 2019-20 season with Boston College, he played 33 games and managed a 1.97 GAA and a .931 SV%. After being the highest-drafted goalie since Price, Knight now has a lot of pressure on him to become the next star goalie in the league. He will be taking over from Sergei Bobrovsky, who will likely help him in his transition to starting goalie as Bobrovsky ages.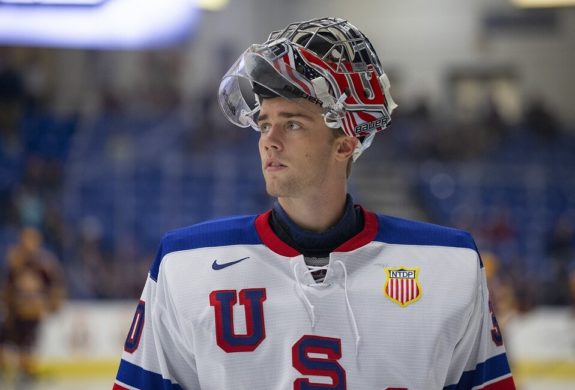 The 2020-21 World Junior Championship (WJC) this month is going to be a big test for Knight and Team USA as they look to win gold for the fifth time in tournament history. Having another successful performance on a global stage like this is going to be big for Knight's reputation around the league, as the WJC is a great tournament to watch when it comes to the next big talent in the NHL. In only four games at the WJC in 2019-20, Knight produced a 2.49 GAA and a .913 SV%.
Future of the NHL
Knight will be a top 10 goalie in the NHL when he finally becomes the Panthers' starting goalie – the reason I am so sure he is destined for this success is because of the numbers he produces and continues to improve on. He is only 19 years old so he still has time to work out any problems that he has in his game.
As he takes over in net for Florida, I think he will eventually become one of, if not the best goalie in the NHL. The Panthers are hoping current starting goalie Sergei Bobrovsky bounces back in the 2020-21 season – if he fails to do so, the team will have to ride out the rest of his contract and bring in Knight to help bring strong goaltending to Florida once again.
---
---