The Ottawa Senators' organization and its players have achieved some impressive milestones throughout their nearly three decades in the NHL. Daniel Alfredsson and Chris Phillips both played at least 1,178 games with the franchise, two of only 26 players in league history to hit that mark with a single team. Alfredsson's team record in goals (426), assists (682) and points (1108) put him in rarified company.
Chris Neil's 2,522 penalty minutes might be equally unbreakable with the recent downturn in fighting. The Senators have a long history of tough players, and they likely have Mike Peluso to thank for that. The winger racked up 318 PIM in his lone season in Ottawa during their expansion season.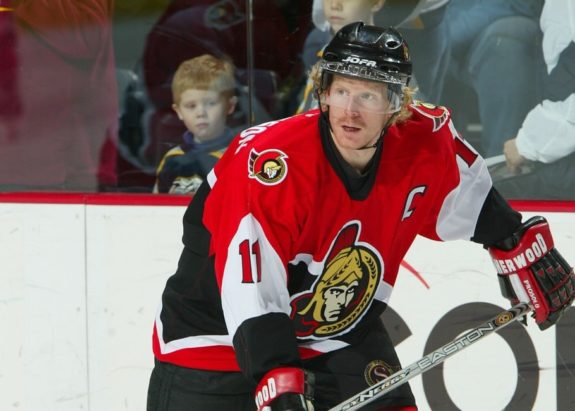 Despite increased expectations in Ottawa after a busy offseason, they'll have one of the youngest rosters in the league again this season, and none of the aforementioned records are in jeopardy of being broken anytime soon. But that doesn't mean there aren't a few potential milestones to get excited about.
A Season of Firsts
Ottawa has accumulated an absurd amount of promising prospects over the past few seasons, culminating in one of the best talent pipelines in the NHL. Joshua Norris made his Senators debut last season, and fans can likely look forward to a few more this year, including the highly-anticipated arrival of third overall pick Tim Stuetzle.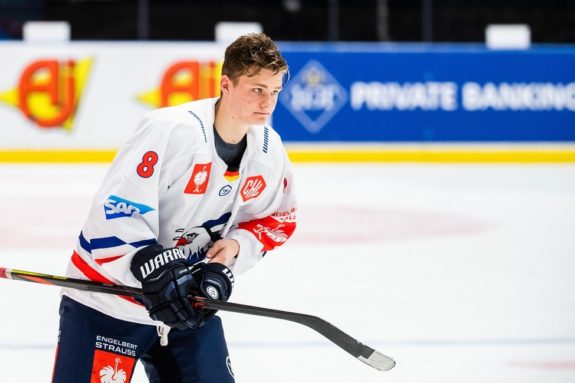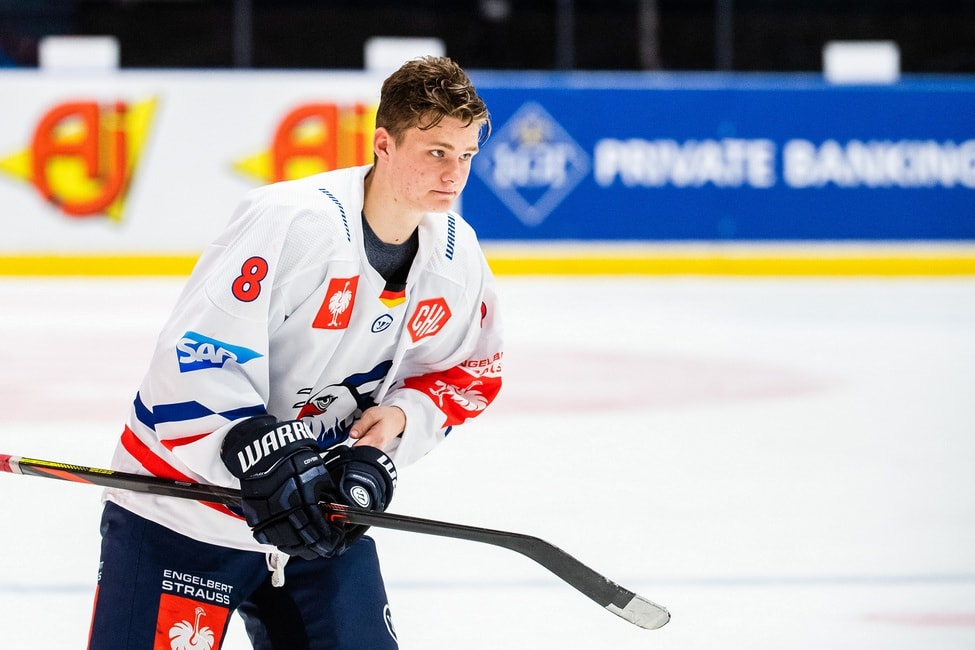 Erik Brannstrom, Norris and Stuetzle are all good bets to score their first goals for the franchise in the coming months. A pair of Ottawa's most exciting prospects, Tyler Kleven and Jake Sanderson, made their debuts for college hockey powerhouse North Dakota last week, and both defencemen notched their first of many goals to come in the NCAA.
With all due respect to Sanderson's top-shelf laser, Kleven scored one of the most spectacular goals of the NCAA season so far. Remember, this is a defenceman:
The past three seasons have been a struggle for the Senators, but there should be plenty of highlight-reel goals on the horizon.
Single Season Records
Similar to the record franchise totals, the current crop of Senators will be hard-pressed to surpass any of the team's single-season highs, especially with a condensed schedule in 2020-21. Brady Tkachuk set the franchise mark for hits (303) in 71 games last season, and it would be a tall task to top that in 15 fewer games this time around. But it sure will be fun to see him try — the NHL Network's Darren Pang named him his No. 1 breakout player to watch in 2021.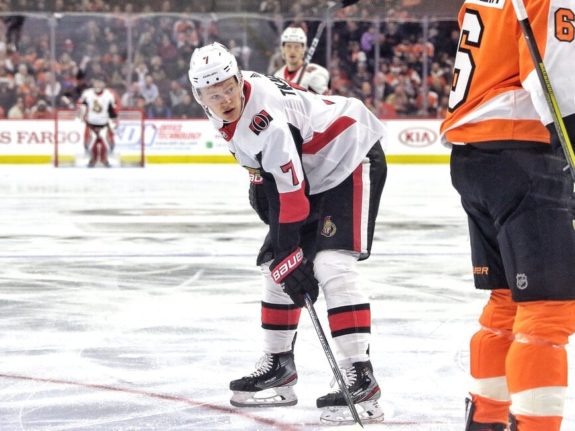 Erik Karlsson averaged 28:58 of ice time for Ottawa in the 2015-16 season, and no other player in the league has surpassed that since. However, Thomas Chabot did lead the NHL in ATOI (26:00) in 2019-20, and his usage has significantly increased each season.
| | | |
| --- | --- | --- |
| Year | Games Played | Average Time on Ice |
| 2017-18 | 63 | 17:31 |
| 2018-19 | 70 | 24:17 |
| 2019-20 | 71 | 26:00 |
Thomas Chabot's average time on ice throughout his Senators career. (Created by David Crosby)
Chabot averaged just 14 seconds of shorthanded ice time per game in 2019-20, so the roadmap to breaking Karlsson's record is simple; Chabot must prove he's ready to shoulder more defensive responsibilities and become a key member of the penalty kill unit. General manager Pierre Dorion hinted at that possibility in October.
"[Chabot] averages big-time minutes for us… we want to make Thomas a complete hockey player, and I think [head coach] D.J. [Smith] and [associate coach] Jack Capuano really helped Thomas progress through the year. Maybe next year he'll see a bit of penalty killing. We don't want him playing 30 minutes, but you might see his role augmented as the season goes on."

Senators GM Pierre Dorion
Dorion's admitted reluctance to play Chabot for half of the game throws a bit of cold water on the defenceman's hot pursuit of the team's ice time record. But Dorion never ruled out 29 minutes, so breaking Karlsson's record isn't out of the question.
Individual Milestones
Plenty of players are on track to reach personal career milestones in Ottawa this season. Free-agent addition Evgenii Dadonov is a near lock to play his 300th game. Just 20 games shy of hitting that threshold, he's also just nine goals away from the 100th of his career; if he gets off to a hot start, the Russian could hit both career marks on the same night.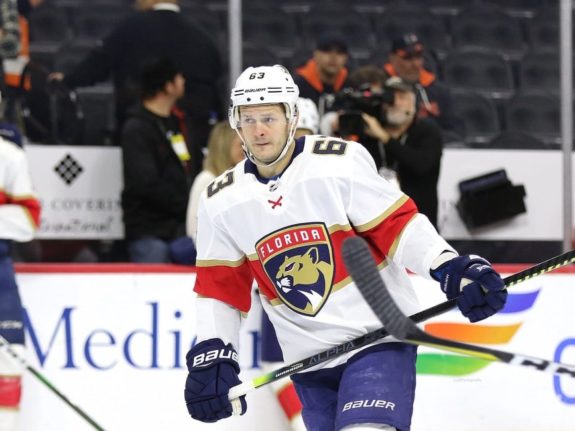 Tkachuk will reach 50 goals, 100 points and 500 hits with ease in 2021. Potential franchise goalie Matt Murray, who joined the Senators via trade this offseason, will play in his 200th career game in his Ottawa debut and will likely make his 200th start in the season's first month.
Dorion has done a masterful job rebuilding the Senators, and this April will mark five years since his promotion. He should reach his 300th game overseeing the franchise in the last month of the regular season.
Head coach D.J. Smith may have accumulated only 25 wins in his first season behind the bench for Ottawa, but despite increased expectations this season, he should be given the opportunity to show improvement for at least one more year.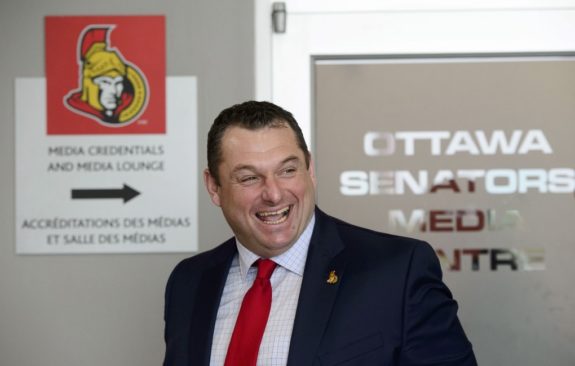 The young coach would hit the 100-game benchmark midway through the regular season, and if the Senators improve their record above .500, he could surpass his career-high in wins.
The Missing Achievement
The Senators may reach one unfortunate milestone, one that surely feels like a millstone around owner Eugene Melnyk's neck. The billionaire purchased the team on Aug. 26, 2003; including playoffs, Melnyk has watched the Senators play 1,356 games across 16 seasons without a championship, extending their drought to 27 years.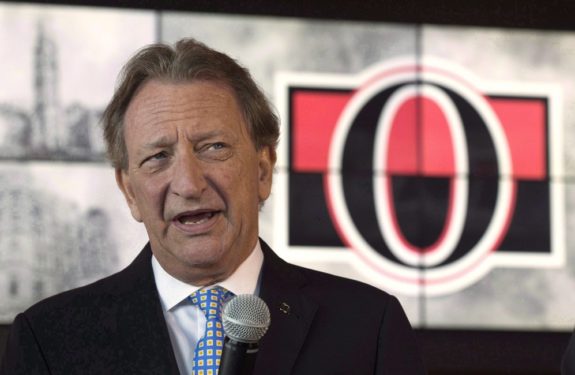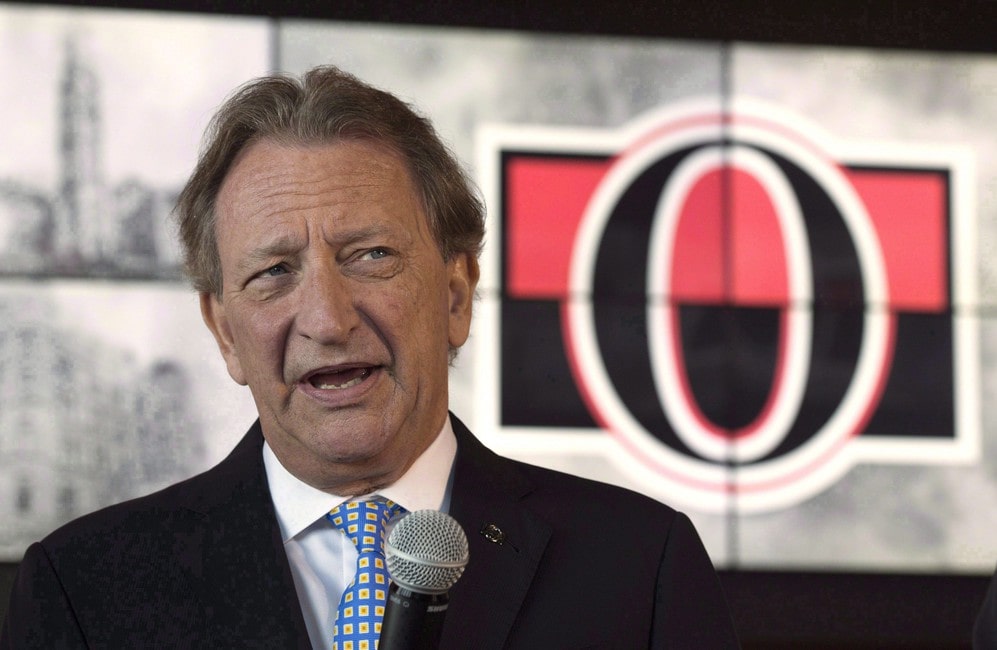 In a message to fans this week in celebration of 30 years since the NHL awarded Ottawa a team, Melnyk pushed a familiar message.
"As an organization, we've always held high expectations… in recent years, we've also had our fair share of challenges on and off the ice. These experiences have been difficult for our organization and our loyal fans. We've learned from our mistakes and are channeling those lessons into building one of the most exciting franchises in the NHL. I am even more committed to winning — and owning — the Ottawa Senators today as I was when I bought the hockey club… to our dedicated fans, get ready to be loud and proud. The fun is about to begin!"

Senators owner Eugene Melnyk (From 'Eugene Melnyk's message to the fans as the Ottawa Senators celebrate their 30th birthday', Ottawa Sun, 7/12/20).
Despite the unforgettable playoff runs, esteemed franchise icons and bright future for the Senators, there is only one milestone that truly matters to fans — bringing the Stanley Cup to Ottawa for the first time. Only when Melnyk makes good on his promise to deliver the city a long-awaited championship will the fun truly begin.
---
---
Avid hockey fan and fantasy devotee. Graduate of the Radio & Television Sports Broadcasting program at CSM. Former intern with The Hockey News. Operations coordinator at theScore. Proud Canadian and dog lover.