After the hustle and bustle of a gruelling (and elongated) season, National Hockey League general managers have little time to rest on their laurels. The offseason comes thick and fast and is all-systems go from the moment the Stanley Cup is awarded.
For Ottawa Senators general manager Pierre Dorion, this offseason has certainly been one for the ages for a variety of reasons. How active was Dorion, what changes did he make to his roster, and what is the future prognosis of the Senators? I answer these questions and many more by giving one of hockey's busiest GMs a comprehensive report card based on four specific areas of focus: the NHL Draft, free-agency, internal signings, and the trade front. Let's read on and find out how Dorion fared this offseason, shall we?
2020 NHL Entry Draft – Grade: A-
After the highly-anticipated NHL Draft Lottery came and went, the Senators owned both the third and fifth overall selections, and were also granted the 28th overall pick (via the New York Islanders) for a grand total of three first-round selections. Not too shabby for a rebuilding team, wouldn't you say? When all was said and done, Tim Stutzle (third), Jake Sanderson (fifth), and Ridley Greig (28th) each donned the Senators' uniform after Round 1.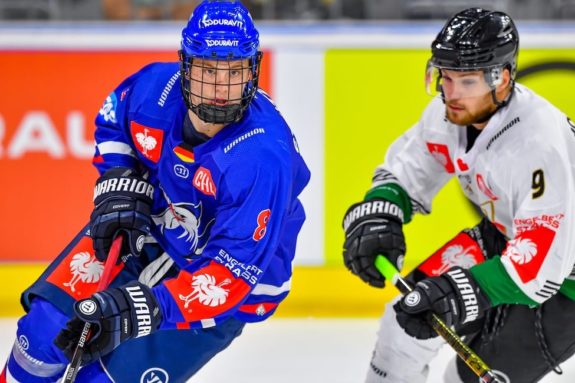 Although neither have played a shift at the NHL level yet, it certainly appears as though the Senators secured not one, but two cornerstone, franchise pieces (at the very least) at the draft in the form of Stutzle and Sanderson. In Stutzle, the Senators have a bonafide, top-line centerman who can also play the wing. He's talented, well-rounded, strong on his feet, and is a difference-maker on each and every shift. Ottawa entered the draft with a gaping hole down the middle of the ice – that void's been filled, and then some by the mighty German. 
With the fifth pick, the Senators landed Sanderson – a player the club projects as the very best blue-liner of his class. Sanderson is big (6-foot-1, 195 pounds) with lots of room to grow, and an intelligent, two-way defenseman that's just oozing with raw talent. He's good in his own end, a superb skater, lethal in transition, and plays a strong and steady game that should form a formidable partnership alongside stud blueliner Thomas Chabot in Canada's capital city.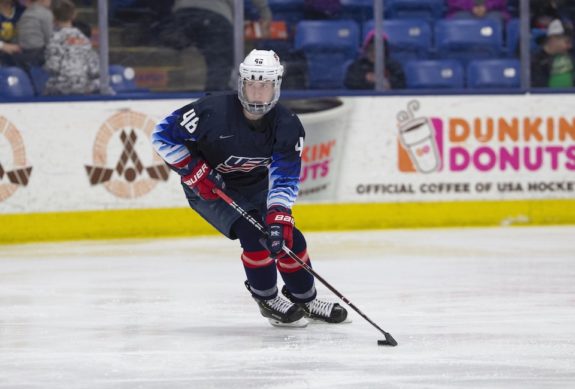 In addition to Greig, the Senators also picked three times in the second round (picks 33, 41, and 61), once in Round 3 (71st overall) and twice in Round 5 (picks 155 and 158). For a team that drafted both third and fifth overall, it was imperative that Dorion have a good draft. As we look back on one of the deepest drafts in recent memory, it's safe to say Dorion put his team in good stead as we look towards the future. Dorion gets an A-minus for me at the Draft table.
Free-Agent Frenzy – Grade: B+
Due to the COVID-19 pandemic, this year's NHL "Free-Agent Frenzy" looked a bit different. Nevertheless, the Senators put together an impressive free-agency period landing the likes of Evgenii Dadonov, Alex Galchenyuk, and Logan Shaw. Let's start with Dadonov.
Dadonov joins Ottawa on a three-year, $15 million deal as one of the most consistent offensive players in the NHL. Known for his smarts, efficient play, and ability to score goals, the 31-year-old Chelyabinsk, Russia native highlights the Senators offseason. As a player, Dadonov is a proven and consistent goal-scorer at the NHL level and a real potent top-six talent having scored at least 25 goals in each of the past three seasons with the Florida Panthers.
On a team like Ottawa that has some serious talent coming down the pipeline, he should fit in like a new glove having previously played with the likes of Aleksander Barkov and Jonathan Huberdeau during his time in Sunrise. This is a fabulous signing on so many fronts for Dorion and the Sens.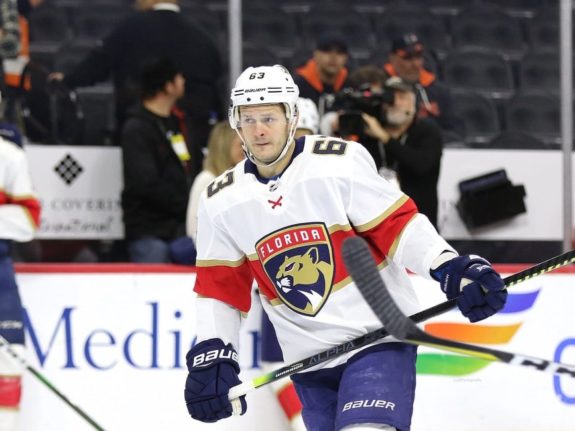 After bursting onto the scene as a rookie with the Montreal Canadiens, Galchenyuk has bounced around the past few seasons with stints in Arizona, Pittsburgh, and Minnesota. Galchenyuk joins the Senators on a one-year, $1 million "prove it" deal, and should provide a much-needed combination of scoring, flexibility, and speed to a rapidly improving Senators club. If he can have any semblance of that 30-goal, 56-point season that he had across the road in Montreal, that's found money for the Senators and their passionate fan base. I think Galcheyuk thrives in Canada's capital city…but we'll just have to wait and see how it all plays out.
Shaw rounds out Ottawa's free-agent acquisitions as a solid depth piece. At 28 years of age, the Glace Bay, Nova Scotia native should be in the running for a roster spot with his size (6-foot-3, 208 points) and strong skating ability. Last season saw him post five points in 35 games played as a member of the Winnipeg Jets and he should be in line for a bit of a bump in ice time and responsibility should he crack the club out of camp. Dorion needed to bulk up this summer-he got that with Shaw. For the savvy acquisitions of Dadonov, Galchenyuk, and Shaw, Dorion gets a B+ in free-agency.
Restricted Free Agents – Grade: B
Dorion made headlines at the start of free agency with the decision to not extend a qualifying offer to the team's leading goal-scorer from a season ago, Anthony Duclair. This decision certainly raised a few eyebrows across the hockey landscape, given how Duclair tallied an impressive 23 goals and 40 points in just 66 games last year on one of the league's worst teams.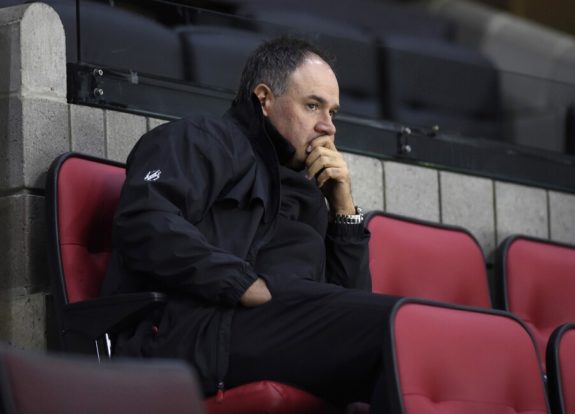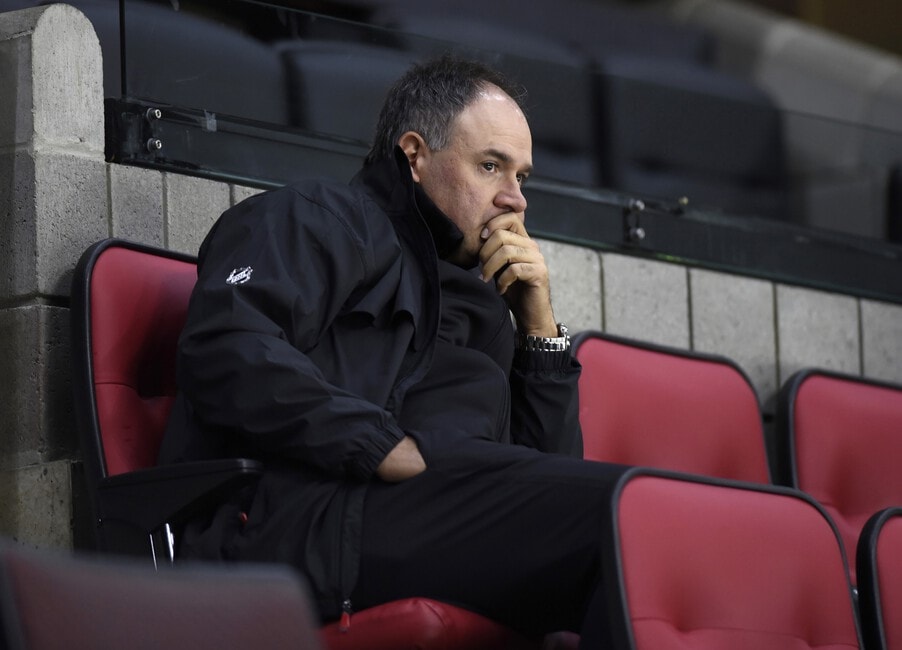 What Dorion did do is agree to terms with restricted free agents Nick Paul (two years, $1.35 million average-annual value), Connor Brown (three years, $3.6 million AAV), Rudolfs Balcers (one-year, two-way contract), and Chris Tierney (two years, 3.5 million AAV).
In the case of Paul and Balcers, each will be asked to take another step in their development as players next season, and to further cement themselves as everyday pros at the NHL level. Brown and Tierney, on the other hand, have clearly been identified as players that the Senators remain keen on as strong leaders (and performers) both on and off the ice. Dorion had a few housekeeping matters to contend with this fall and invested more than $20 million in four good, young pieces in Kanata. For those reasons, Dorion and his front office group get a solid B-grade with the team's pending RFAs.
Trade Front- Grade: B+
As the next wave of youngsters ease into the Senators lineup, they'll be backstopped by two-time Stanley Cup-winning goaltender, Matt Murray, who came over via trade from the Pittsburgh Penguins in exchange for a prospect and second-round pick. After the trade, Dorion wasted no time in inking his soon-to-be starter to a whopping four-year, $25 million extension.
In Murray, the Sens acquired a stable presence between the pipes who has shown he has what it takes to win in the NHL. He's talented, ultra-competitive, and confident in his ability, which should have a major trickle-down effect on the rest of the roster. For a position as important as goaltending is across the hockey landscape, I'd say, Dorion hit it out of the park with this trade.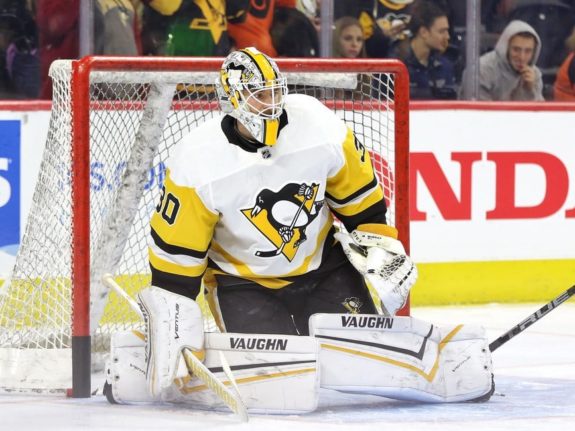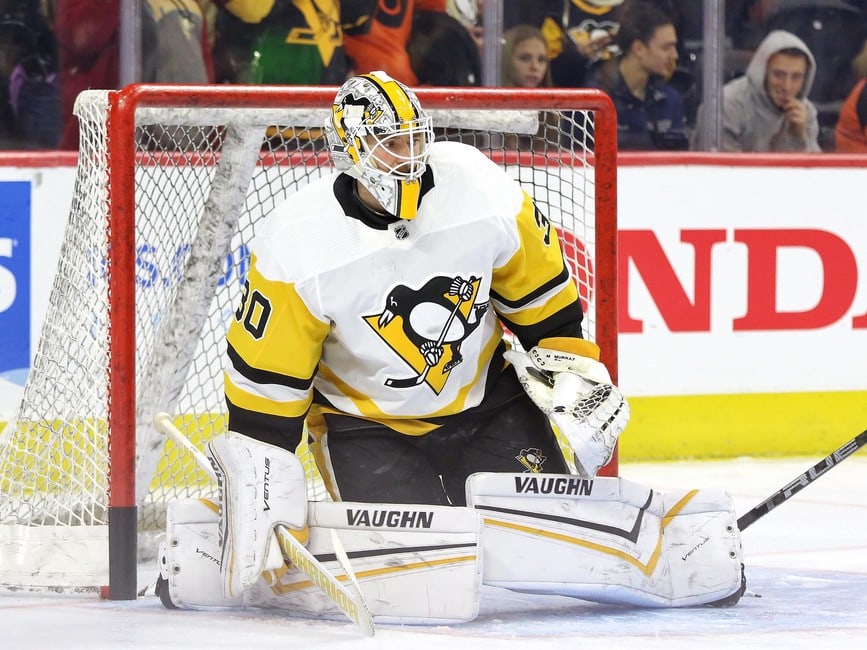 In addition to Murray, the Senators also landed rugged tough-guy Austin Watson who came over in a trade from the Nashville Predators, and Erik Gudbranson who was acquired from the Anaheim Ducks. In the trades, the Senators added some much-needed size, grit, and experience to round out the bottom half of their roster. The Sens may not be the most talented team ahead of the 2020-21 campaign, but one thing they won't be is a team that's pushed around, outworked, or outmuscled, either. Dorion's offseason saw the Sens grab a top-tier starter and two, everyday pieces to bolster the roster. For those reasons, his grade on the trade front is nothing short of a B+.
Dorion's Final Grade: A-
Dorion's final grade is not only an honest one – it's also very well-deserved. It's certainly taken some time but it appears as though the Senators are on the right track as an organization with the players and accumulation of talent and draft picks that the team has stockpiled over the past few seasons. They may not make the playoffs this season, but I'm a firm believer in what they're building and the overall trajectory of the club. Watch out, hockey fans, the Senators are coming.
---
---