It was the first game-winning goal of then-Montreal Canadiens forward Maxim Lapierre's playoff career. The Habs were down three games to two in their second-round series against the Pittsburgh Penguins back in 2010.
Lapierre the Hero for Habs
Clinging to a 3-2 lead midway through the third period, the Canadiens needed a cushion. They got it, out of, of all people, a guy whose last name ironically translates to "The Rock" (roughly). Maybe "stone" is a more accurate translation, to be honest. And it's fairly fitting, considering Lapierre's hands were hardly known for their finesse.
Regardless, he could have fooled those in attendance at the Bell Centre that day back in May 2010. Taking the puck into the offensive zone, he beat defensemen Alex Goligoski out of the corner and made a move to the inside of the slot. He effectively weaved through three other Penguins, before tucking it in past goalie Marc-Andre Fleury for the at-the-time go-ahead goal. It would hold up as the difference-maker after a late Penguins goal.
Relatively speaking, it was a thing of beauty. Finer goals had been scored, but few of greater importance in Lapierre's career. To be fair, he did notch another game-winning goal the following playoffs. After getting traded from the Canadiens to the Anaheim Ducks the following December, he made the Vancouver Canucks his home for the next few seasons, starting at the 2011 trade deadline, just in time for their run to the Stanley Cup Final.
Lapierre scored the second and final playoff game-winner of his career in Game 5 against the Boston Bruins to give the Canucks a 3-2 series lead. It's fair to say, had the Canucks ended up winning the championship, that goal, the lone marker of the game, coming early in the third period, would have held up in his mind. As it stands, it's not as clear-cut, considering the Habs obviously ended up winning their series against the Pens back in 2010, eventually falling to the Philadelphia Flyers in Round 3.
Halak vs. Lapierre
Everyone remembers goalie Jaroslav Halak from that 2010 playoff run and for good reason. However, Lapierre had arguably been more established in his role with the Canadiens heading into that season. Both had been 2003 draft picks by the Habs. Halak had been a ninth-round pick. Lapierre carried with him higher expectations, having been selected in Round 2. Not only that, to draft Lapierre the Habs used the pick they had gotten from the Flyers for bust Eric Chouinard, who at 22, could still have been seen as a project with upside.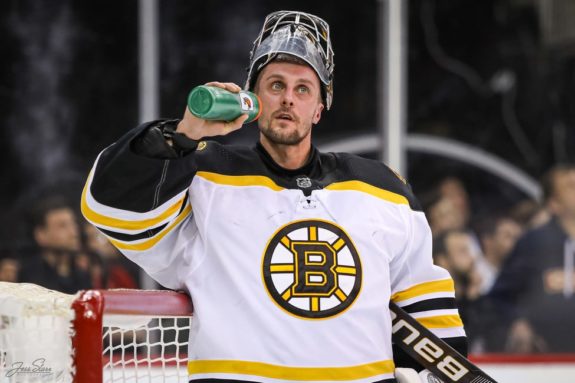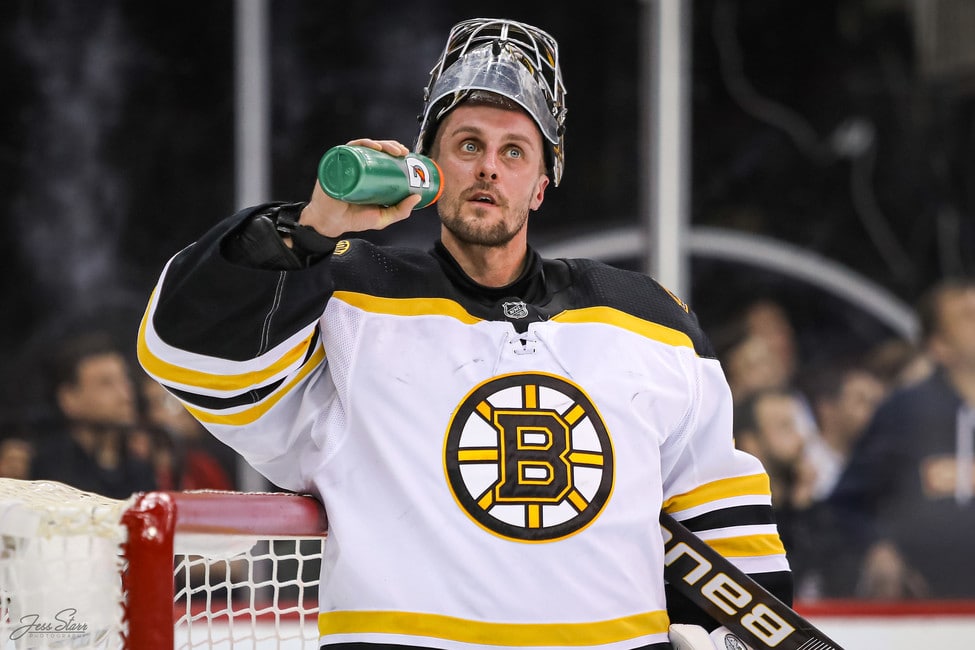 In that sense, getting a second-round pick in exchange for a former first-rounder was fair. Considering Chouinard appeared in a total of 90 NHL games, scoring just 22 points, the Habs definitely made out like bandits in the exchange, with Lapierre, at his peak, scoring 15 goals and 28 points (with the Habs in 2008-09).
Granted, the Habs instead could have selected David Backes, who went to the St. Louis Blues, right after Lapierre. However, it's hard to believe the Canadiens were disappointed, as Lapierre undeniably transformed into a serviceable NHLer, credited with 614 games (139 points).
Coincidentally, Lapierre's NHL career ended with those same Penguins in 2014-15. He then left to play overseas, just announcing his retirement, after last appearing in game action last season in the Deutsche Eishockey Liga (Germany).
Lapierre vs. Bourque
While Halak's place in Habs lore is fairly safe, Lapierre has a spot himself. It's not as etched, ironically, in stone, but, before Max Pacioretty was known as Mad Max, Lapierre had been instead. It fit the latter to a greater extent, with Lapierre leading the Habs in hits that same 2009-10 season (No. 49 overall), his last full campaign with the team.
Furthermore, before Brendan Gallagher plied his trade getting underneath the skin of opponents with an antic-accompanying grin that left you desperate and itching to slap him and take an extra penalty… that move had actually been Lapierre's. Admittedly, Lapierre's goal-scoring prowess wasn't exactly up to par with the skills of either of those successors of his and it would be a stretch to call Lapierre a pioneer of any sort, but he was a hard worker, hard opponent against whom to play, even after his NHL career was over, as evidenced by his bronze medal at the 2018 Winter Olympics in Pyeongchang as a member of Canada's men's hockey team.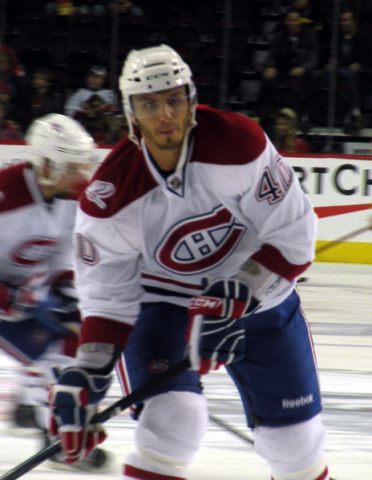 Granted, fellow ex-Hab Rene Bourque was a member of that bronze-medal team too. So, it's hard to read too much into Lapierre's roster spot, especially when NHL players weren't part of the selection process for that specific tournament. And, truth be told, Bourque's spot in Habs playoff lore is much more secure than Lapierre's considering the former's eight goals for the Habs in the 2014 Stanley Cup Playoffs. However, whereas Bourque shocked everyone with his effort that postseason, Lapierre rarely could.
Lapierre's goal against the Penguins was the epitome of what he consistently brought to the table. It was more so shocking that the puck actually went in than anything to do with the effort that went into the scoring chance itself. Not for nothing, but, Lapierre's career season in 2008-09, he actually tied defenseman Andrei Markov for the fourth-most amount of shots on the team (165). It was the finish that was sometimes lacking. Now that the finish line of his career has been reached, it's easy to reflect on its ups and downs. For Lapierre, barring the fact he fell short of a Cup, the ups are much easier to remember. That's always a good sign.
---
---