Barring a trade, the Montreal Canadiens are poised to draft No. 16 overall at the upcoming 2020 NHL Entry Draft. It's not the first time the Habs have drafted at the position in the first round, but it would be the first time the Canadiens hit a home run with the pick. As an organization, the Canadiens have made the 16th-overall selection three times before and there's a lesson to be learned on each occasion. Here they are:
Marcel Hossa (2000)
Marcel Hossa may go down in history as one of the bigger Habs draft busts, but it's not a completely justified reputation.
Part of it is his lineage. His older brother Marian enjoyed superstar status for much of his 20-year NHL career, with the Habs infamously selecting Jason Ward immediately before at No. 11 in 1997. Now, Ward? He was an absolute bust, taking everything into consideration.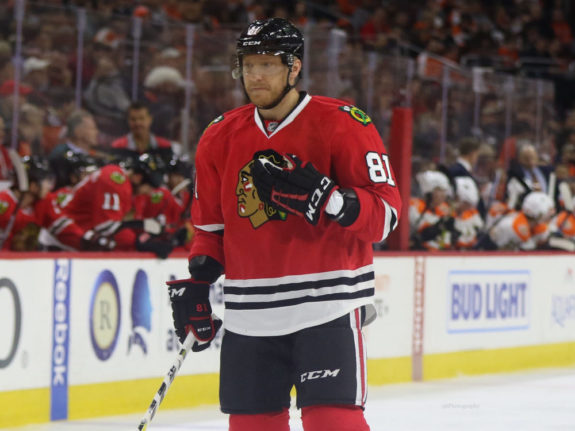 True, Hossa scored just 19 points in 59 games (over three seasosn) with the Canadiens before the Habs cut their losses and traded him to the New York Rangers (with whom he didn't fare much better). However, looking at how the rest of an overwhelmingly weak draft shaped out, the Habs didn't miss out on much, with Alexander Frolov (20th overall, to the Los Angeles Kings) being the most impactful player in the immediate vicinity of where the Habs drafted, and he left for the Kontinental Hockey League at age 29.
Truth be told, Hossa did as well (at age 27), but without having produced anywhere close to Frolov's output. It's disappointing for sure, but at least the Canadiens got a useful player in exchange from the Rangers in Garth Murray. That isn't to suggest Murray was anything other than a grinder, but he did play 21 more games in a Habs uniform than Hossa.
It goes to show that swinging for the fences in the first round isn't always the bad play. It may not work out, but the safer players you could have picked instead are generally readily available on the cheap. "Cheap" being the mistake of a player you chose initially, in case that wasn't clear.
Eric Chouinard (1998)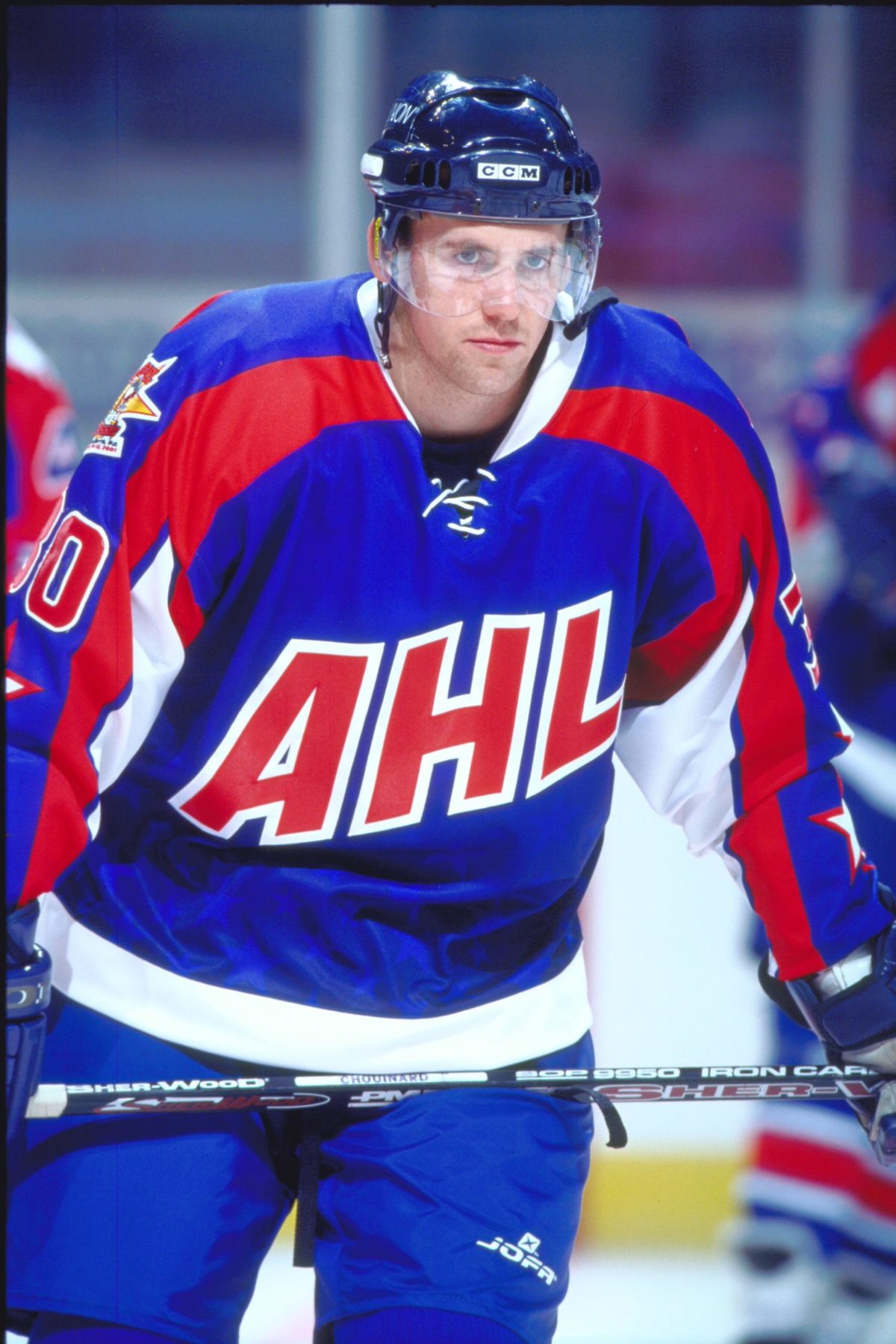 The 1998 NHL Entry Draft was actually a great one overall for the Habs. They drafted Mike Ribeiro (No. 45), Francois Beauchemin (No. 75), Andrei Markov (No. 162) and Michael Ryder (No. 216). Imagine how much better it would have been had they selected literally anyone else left available in the first round instead of Eric Chouinard? Or even Pavel Datsyuk in Round 6.
Only one player in Round 1 taken after Chouinard (22) scored less points in their NHL career and that was Scott Parker (21). Parker still played 308 NHL games to Chouinard's 90. Also available to the Canadiens? Scott Gomez, whose selection at that juncture would have averted one of the worst trades in Canadiens history, even if only because it likely would have changed the course of history to the point that defenseman Ryan McDonagh likely would not have been selected by the Canadiens at all in 2007. Still an improvement, maybe.
For the purposes of this piece, Simon Gagne (No. 22 by the Philadelphia Flyers) also could have been a Canadien instead. Gagne is a notable hypothetical selection here for several reasons. Like Chouinard, he's also from Quebec (check). Also like Chouinard, he played for the Quebec Remparts in the Quebec Major Junior Hockey League at the time. Unlike Chouinard, Gagne became a perennial scoring threat in the NHL.
Clearly, mistakes were made. While Chouinard is the son of former star Guy Chouinard and it's logical to believe the Habs had been excited to land him, failing to notice a talent like Gagne's on the same team during the scouting process was inexcusable. Here's hoping that, if it comes down to two players on the same team, general manager Marc Bergevin picks the right one.
Tom Chorske (1985)
Despite his unimpressive scoring totals, it would be unfair to call forward Tom Chorske a bust. After all, he was the best player remaining in the first round that season, with 10 more teams skipping over Joe Nieuwendyk before the Calgary Flames took him at No. 27 in Round 2. In fact, the Flames skipped over Nieuwendyk once themselves, taking Chris Biotti, who failed to get in a single NHL game, immediately after Chorske.
Furthermore, to Chorske's credit, he played nearly 600 NHL games spanning 12 seasons, winning a Stanley Cup with the New Jersey Devils in 1995. That tidbit is especially relevant, because Chorske factored into one of the bigger trades in recent Canadiens history. He and Stephane Richer went to the Devils in exchange for Kirk Muller and Rollie Melanson in 1991.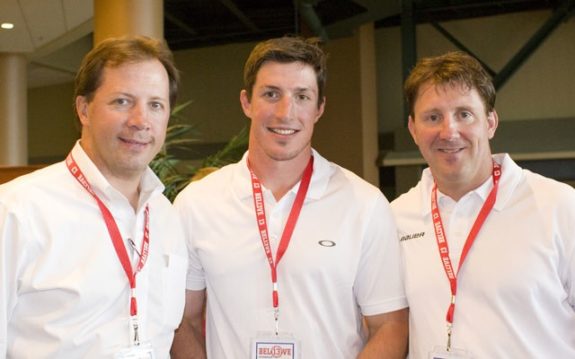 Much like with Hossa, it goes to show that exploring the trade market is always a possibility. Even in Chouinard's case, the Habs were able to translate the second-round pick they got in exchange from the Flyers into Maxim Lapierre.
It might even make sense to cut out the middle man altogether and just trade the pick itself. After all, the Canadiens have built up one of the better prospect pipelines in the league (on paper). There's also theoretical lack of a blue-chip talent available at No. 16 overall this season, with several holes to fill on the roster all the while.
Dealing No. 16 as part of a package for an established NHLer does undeniably have its merits. After all, the Canadiens would be limiting the risk they take on in such an instance. Alternatively, do they test their luck and hope the fourth time is the charm? Thankfully, as history has proven, even some of the worst picks are salvageable in some form.
It just wouldn't necessarily be ideal for Bergevin, considering the heightened expectations surrounding this team after a modestly successful playoff run this past summer. He's entering Year 9 on the job with his contract set to expire in 2022. Progress must be made and anything short of a home run hit with this pick will fail to move the needle all that much in that regard. In contrast, making a deal is by far the safest choice here.
---
---