It would be understandable if Montreal Canadiens fans forgot Rene Bourque was still in the league. His game-to-game performances weren't exactly of the memorable variety while he was a member of the Habs, with the sole exception of those he put together during the team's 2014 playoff run, which coincidentally ended against the New York Rangers.
During that magical second season, Bourque scored eight times in 17 games. In 63 regular-season ones he had scored just 16… points (total). Needless to say, the current-Colorado Avalanche forward became an unlikely playoff hero that year and the stuff legends are made of, even if only, like the best stuff of legends, few in town ever saw him again… even during the 13 extra games he managed as a Hab the following season.
Actually "playing" in a fraction of those and managing just two assists, he eventually got traded to the Anaheim Ducks. He's now on his fourth team in the last three years. Five if you count his demotion to the American Hockey League.
So, who's in line to become the next Rene Bourque? Looking at the likeliest Canadiens to break out and not burn out next season, here are the top five candidates:
5. Paul Byron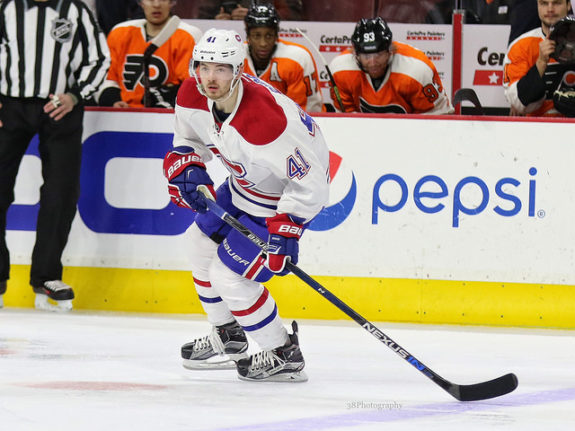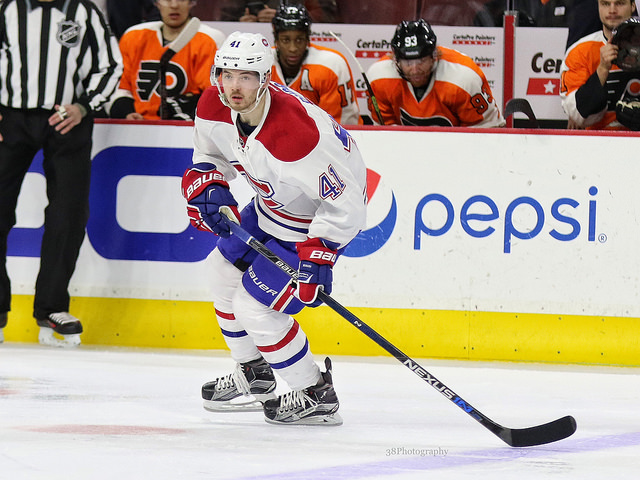 Oh, how soon they forget. Paul Byron makes this list, because he's already attracting attention among other news outlets as an unlikely hero, in spite of the fact that he scored 22 goals this season, ranking him second on the team.
To the Score's credit, they did frame it in such a way as to point out his 15 hits through the first two games of the series so far, instead. And Fernando Pisani of the Edmonton Oilers, who supposedly came out of nowhere to score 14 goals and 4 assists in 2005-06, had scored a decent 37 points that preceding regular season.
A career depth forward (up until 2016-17), Byron has already made an impact on the scoresheet, getting on the board with his first playoff goal in Game 2. It was his first-ever actually, which is in large part due to how this is his first taste of playoff action in the NHL. There's likely to be many more where that came from.
4. Artturi Lehkonen
Similar to Byron, checking-line forward Artturi Lehkonen makes this list because he's likely to catch opposing teams off guard with his skilled 200-foot game. In his successful rookie season, he tied Alexander Radulov for third on the team with 18 goals.
Also taking into account how he broke Daniel Alfredsson's playoff points record with Frolunda HC in the Swedish Hockey League last year, he's an unlikely hero admittedly in name only, because no one outside Montreal has ever heard of him.
3.  Tomas Plekanec
Plekanec was always a prime candidate to be an unlikely hero on this list, even before his two-point performance in Game 2, which included the latest tying goal in team history.
That's even before his horrible regular season, during which he failed to reach the 30-point mark, in spite of being a perennial 50-point guy. That's because, even with all his regular-season success, Plekanec has never scored more than four goals in a single playoffs.
A lot of the criticism Plekanec has earned for not showing up during the playoffs is admittedly unjustified though. In 2007-08, he did score 9 points in 12 games, good for second on the team. He similarly placed second with five points in seven games in 2010-11. So, contrary to popular opinion, he is capable.
There's no time like the present to put an end to the somewhat-false narrative and get people forgetting about what just transpired during the regular season.
2. Dwight King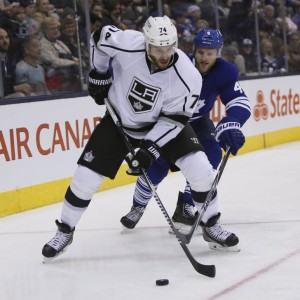 Ex-Los Angeles King Dwight King is no stranger to the playoffs. With two Stanley Cup rings already, he came pre-battle-worn when he was traded to the Habs at the deadline. Someone seemed to forget to tell his game that he had been moved though, as King managed a solitary marker in 17 games with the Habs prior to the playoffs starting.
Admittedly, King has never been a big scorer, as his career high is 30 points, which came back in 2013-14. During those playoffs he notably burnt opponents for 11 more.
It may have been a case of the eventual-Stanley Cup-champion Kings firing on all cylinders, but there's little denying King is normally capable of putting the put in the net given the chance. The 21 shots he took as a Hab after the deadline might indicate otherwise, but that just makes him all the more unlikely of a hero. It's just the Stanley Cup factor that keeps him from hitting the top spot on this list.
1. Torrey Mitchell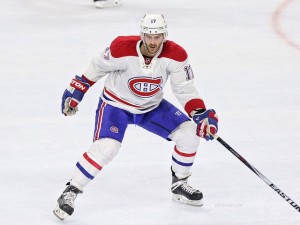 Like King, Torrey Mitchell has loads of Stanley Cup experience, but most of his 72 postseason games came during his years with the San Jose Sharks, who seemed to always underwhelm during the playoffs.
In 2014-15, his first with the Habs, Mitchell tied a career-high five playoff points. With another opportunity, he can realistically put together a run that's much more impressive. That's because, during his time in town, Mitchell has developed a reputation as being a streaky scorer who tends to counterbalance scoring swoons higher up in the lineup.
For example, in the first 10 games of this past season, he scored 5 goals. In the first 13 games of 2015-16, he scored another 5, while adding four assists. Like King, Mitchell has never been a big scorer. In those two seasons, he totaled 17 and 19 points respectively, with a career-high 23 points coming in 2010-11.
It may be the perfect time for him to rediscover his scoring touch, as it's times like these that a given team's stars are kept tightly in check and scoring in general tends to decrease. Of course, for that to happen, he would have to first get into the lineup, as head coach Claude Julien has gone with a fourth line comprising King, Steve Ott, Andreas Martinsen and, at times, Alex Galchenyuk.
Look for that to change and for players like Mitchell and the other ones above to leave their mark.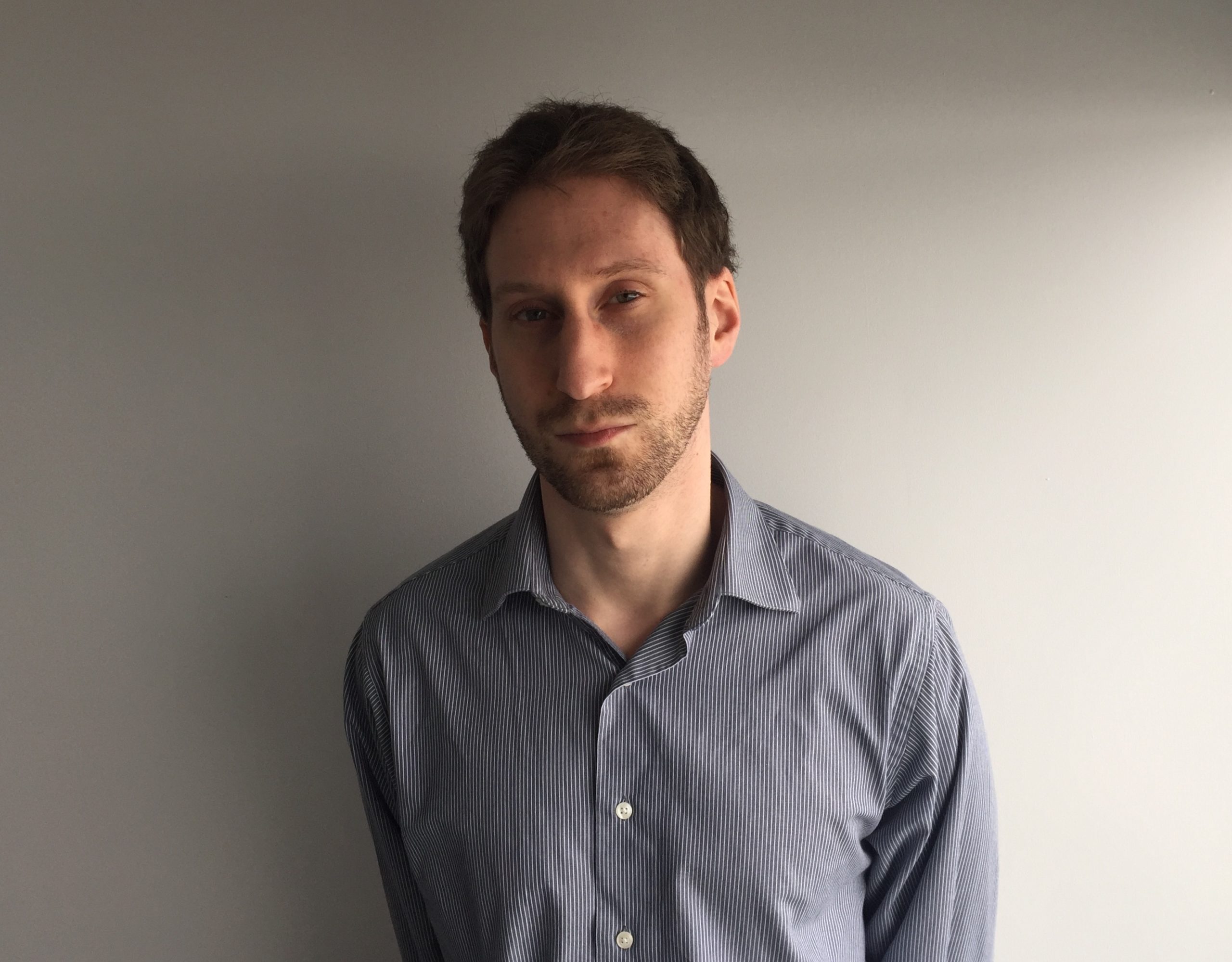 After 10 years of writing hockey, Ryan decided it was as good a time as any to actually join The Hockey Writers for the 2014-15 season. Having appeared as a guest on such programs as CBC Radio One's Daybreak, Ryan has also written for the Montreal Gazette and Bleacher Report and worked for the NHL itself and his hometown Montreal Canadiens. He currently writes about all things Habs for THW, with it being a career highlight for him to have covered the 2021 Stanley Cup Final as a credentialed member of the press.