After another disappointing season, the Florida Panthers addressed some crucial needs in the past few weeks, including the addition of depth and grit to improve the Panthers' intimidation factor. However, looking ahead to the 2020-21 season, management has a few things that still need to be addressed for a deep playoff run.
The 2020-21 season is likely to be a shortened due to the COVID-19 pandemic, so teams should waste no time in upgrading their roster if they want to be competitive. If the Panthers decide to make any of the following moves, they should make them as early as possible.
Possible Forward Additions
The team has had great success in building a forward-core that produces great offensive numbers. Their top line is set with Aleksander Barkov, Jonathan Huberdeau and Patric Hornqvist. After that, the team's depth is decent but they need to add players with playoff experience in order to make an impact in the 2021 Playoffs.
Kyle Palmieri
After the New Jersey Devils' disastrous season last year and rumblings of a possible trade at the deadline, it is likely that Kyle Palmieri, an unrestricted free agent in 2021, could be on the move.
Palmieri had a respectable season on a struggling Devils team. He finished his 65-game season with 25 goals and 45 points. Panthers general manager Bill Zito has made a point of adding grit to the roster this offseason, Palmieri would fit nicely into that group.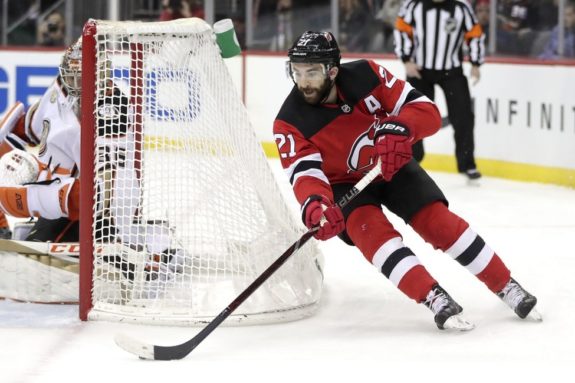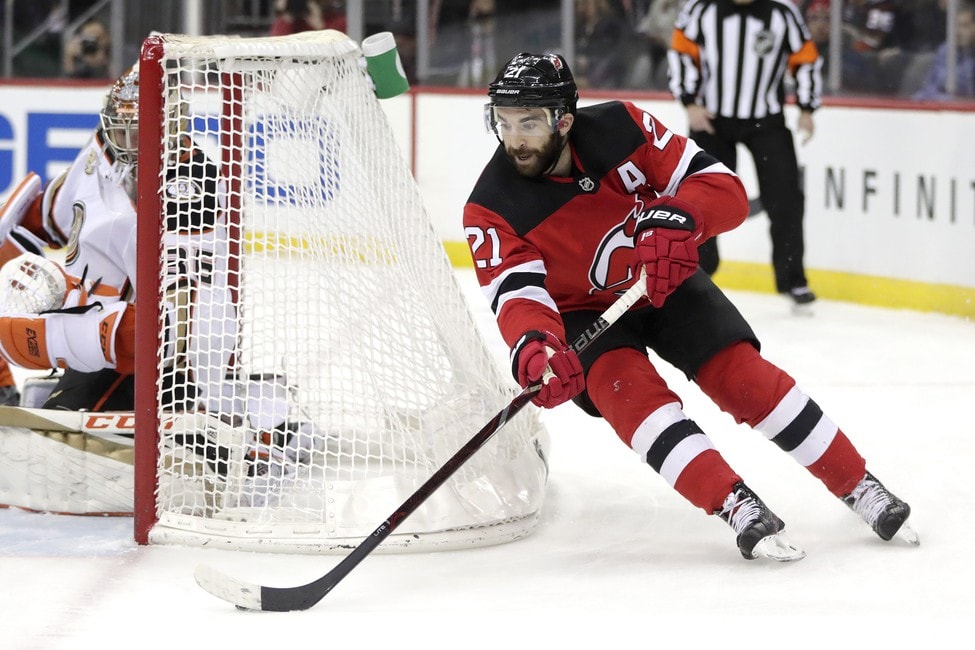 He would fit well on the second line with Alexander Wennberg at centre. Palmieri would also provide a combination of experience, strong offensive play, and physicality with a respectable cap hit of $4.65 million next season.
Phillip Danault
The Montreal Canadiens have had a very busy offseason. They added high-impact players like Josh Anderson and Tyler Toffoli. Although they have improved, they are also tight against the salary cap limit. Phillip Danault is set to become a free agent after next season and is looking at a pretty decent payday.
Danault has spent the last five seasons in Montreal and finished last season with 47 points. He is a defensive centre who finishing sixth in the voting for the Frank J. Selke Trophy. Adding Danault would allow Barkov to take on a more offensive role.
Habs GM Marc Bergevin has plenty of options at centre including youngsters like Ryan Poehling, Nick Suzuki and Jesperi Kotkaniemi. The decision to re-sign or trade Danault will likely come closer to the deadline, depending on the Canadiens' playoff position.
The trade would be an interdivisional trade which can affect the value of assets going both ways. The deal may include some of the Panthers cheaper centres to replace Danault. Florida should consider dealing a first round pick as well as a prospect and centre Noel Acciari who would contribute largely on the Habs' penalty kill.
Johnny Gaudreau
Johnny Gaudreau would be a perfect player to add to the Panthers as they head into a playoff push. After an impressive 99 points in the 2018-19 season, he finished second on the team in scoring with 58 points in 70 games last season.
Although the Flames reached the playoffs last season, the team has not been past the second round in the Gaudreau-era. The Panthers would get a major boost on their first power-play unit while getting a strong left-winger. If the Flames decide they want to move on from Gaudreau, this would be the season to do it. The 27-year-old forward will have a modified no-trade clause kick in after this season which would make it much harder for the Flames to get a big return.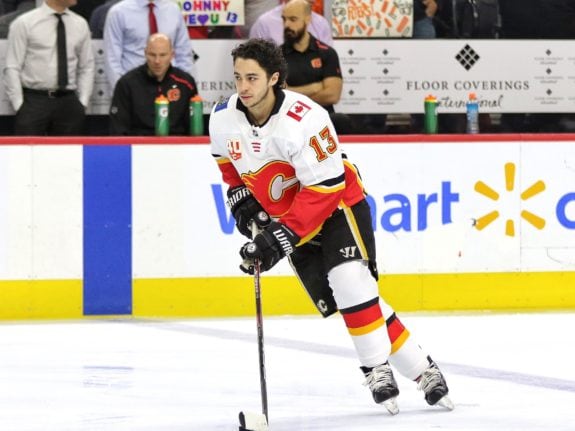 Gaudreau has two years left on his deal at $6.75 million AAV, a contract that the Panthers can afford right now with their $8 million in cap space. Acquiring a player his caliber would take a lot of the Panthers youth, a trade would likely include two first-rounders and a prospect like Henrik Borgström or Aleksi Heponiemi, both of which are close to being in the NHL.
Adding Gaudreau to the team would give Zito at least two-years of top tier talent, a quick forward with notable offensive production would complement the team's top-six and penalty kill.
Defensemen
Bill Zito used the 2020 offseason to add depth defenders like Markus Nutivaara and Radko Gudas. Although MacKenzie Weegar is improving his game and solidifying himself as a top-four defenseman, management would be smart to add another top-four player to play alongside Aaron Ekblad or Keith Yandle.
Rasmus Ristolainen
Rasmus Ristolainen is a physical defenseman who can keep opponents away from Sergei Bobrovsky. The Panthers have physicality thanks to Zito but Ristolainen brings a physical presence and the ability to put up respectable offensive numbers. Finishing last season with 33 points, he would boost the second pairing playing with Yandle.
Ristolainen has two years left on his contract with an AAV of $5.4 million, a very reasonable price for what he brings to a team. The Panthers should capitalize on this possibility if the Sabres decide to move him.
P. K. Subban
This would be the most interesting of all six players. The Panthers likely wouldn't make a move for P.K. Subban unless the Devils retained some of his hefty $9 million salary. However, he would bring an electric personality to a pretty quiet team.
If Subban can rebound in Florida, this addition would be worth it. Subban is under contract until after the 2021-22 season, and if he doesn't work out with the Panthers, his contract would be gone before the team has to re-sign players like Barkov and Huberdeau.
Mathew Dumba
After rumours of a deal last season, Mathew Dumba could see a trade coming his way this season. The Minnesota Wild are tight against the cap with around $2.7 million in cap space. Dealing Dumba would free up $6 million a season for the next three seasons. This would be a long-term investment for the Panthers but could be a smart move.
When healthy, Dumba provides a strong offensive game to a team's top-four. In his only full 82-game season in 2017-18, he scored 14 goals and 50 points. The biggest concern for the Panthers would be his health. If the 26-year-old can stay healthy, he is a threat on any team.
What Do They Have To Offer
The Panthers have enough assets to acquire any of the listed players. Players who would likely be moved in a deal include Borgstrom, Heponiemi, Eetu Luostarinen, Serron Noel, and Samuel Montembeault. That being said the team may consider moving one of their top prospects like Grigori Denisenko if the return is worth it. The Cats have all their picks for the next three years, as well as plenty of cap space.
The team has the ability to trade for these players, if Zito is trying to get the team past the first round of the playoffs, he needs to add a high-impact player. If he decides to upgrade his roster via trade he will have to gamble on losing first-round picks something the Panthers have not done since their deal with the LA Kings at the 2010 NHL Draft when they acquired 19th (Nick Bjugstad) and 59th (Jason Zucker) overall for 15th overall where the Kings selected Derek Forbort.
The Panthers forward-core is strong, but there's always room for improvement. Of all the players mentioned above, the most effective and realistic option is to acquire a top defensemen like Ristolainen or Subban. Getting one of these players shouldn't be too hard for Zito as Subban's contract is not something a team wants against their cap considering his recent production, and Ristolainen has been rumoured to being on the move for the last few months.
Acquiring either one shouldn't take too much away from the Cats' roster and a deal should be able to get done without moving any top prospects. Both the Devils and Sabres would jump at the chance of acquiring a first or second round pick as neither team is a cup contender. Things may get complicated when it comes to figuring out the amount the Devils are willing to retain from Subban's $9 million contract.
---
---