The Florida Panthers took advantage of their injury-riddled opposition and continued their division-wide dominance with a 5-2 victory over their Florida rivals, the Tampa Bay Lightning, on Thursday night in an amazing team effort. This is the first time in franchise history that they have won 8 of their first 11 games.
Alexander Wennberg Keeps Scoring
After an eight-game goal drought to begin the season, Alexander Wennberg has scored in his last three games, including this one in which he also had an assist in 17:02 of time on ice.
Wennberg's goal had an 11.4% chance of going in, coming from 24 feet out of the net, using MoneyPuck's analytics. He assisted on the team's fourth goal as well. He recorded a 77.33 expected goal percentage (xG%), as he had an amazing impact on the offensive zone of the ice, as well as the defensive zone. The team relied upon him heavily offensively and he proved them right.
Patric Hornqvist Picks Up Another Point in Amazing Start With Florida
Patric Hornqvist's reign of terror with the Panthers continued as he picked up an assist on Wennberg's goal. Hornqvist set up the play from his own zone, as he took a quick look before sending it down the ice to Jonathan Huberdeau, who passed it to Wennberg on the two-on-one. This great vision from him led to the team taking a 2-0 lead.
Hornqvist contributed analytically as well, as he led the team in xG% with a 96.09, due to his elite defensive play, allowing just 0.03 xGA.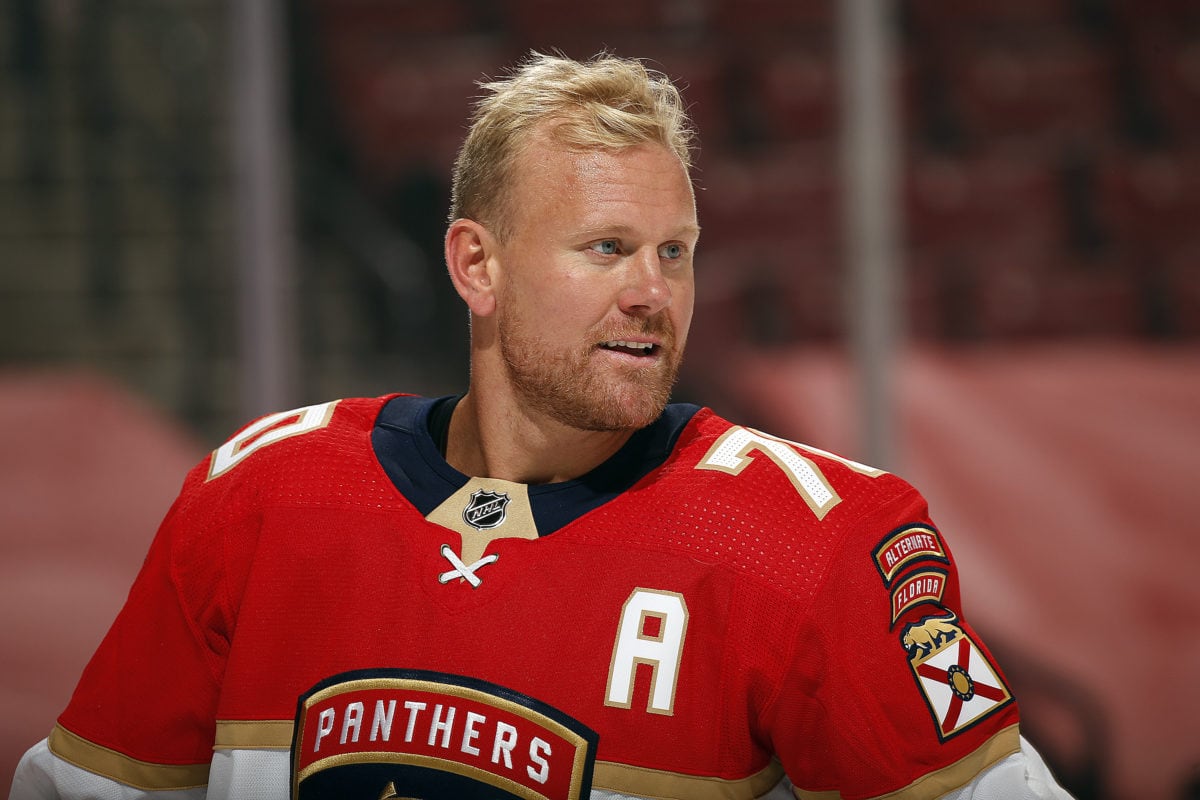 Hornqvist has been red-hot all season long since being traded for Mike Matheson in the offseason, as the Swedish forward now has 11 points through 11 games and has had a great leadership role in a locker room that has lacked that quality for many years now.
Panthers Still Need More From Sergei Bobrovsky
Sergei Bobrovsky got the Panthers another win, and while it's hard to criticize him for that, there's still a part of his game that has yet to be tapped into, and if he does, the Central Division will need to watch out.
Bobrovsky stopped 19 of 21 shots, good for a .905 save percentage, and a slightly bad minus-0.86 goals saved above expected (GSAx), which however is not as bad in retrospect to his season GSAx, which was a minus-4.65 going into this game.
Analyzing the goals, the first one by Brayden Point was not really Bobrovsky's fault, as it was a good zone entry from Ondrej Palat, who got it to a somehow uncovered Point for the easy shot on the net, as it was bad spacing by the Panthers defense.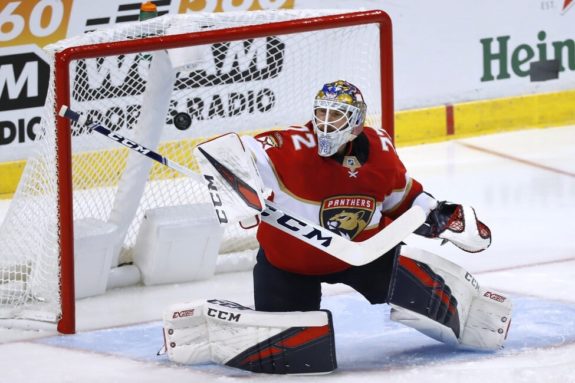 Point scored the team's second goal as well. This one was more on the goaltending than the first, as even though he was given the lane to cut across, it was bad positioning from Bobrovsky, who bent down and gave the entire top of the net to the shooter.
Bobrovsky seemed happy to get the victory, telling the media "it [is] a well-deserved win for us. Two points and we move on. We have to enjoy it tonight and prepare for the next game against them." Despite this, it was a huge step in the right direction for Bobrovsky, who has struggled a lot this season. Hopefully, this lights a fire under him.
Markus Nutivaara With an Underrated Performance
Markus Nutivaara may have fallen out of your radar due to him being one of only six Panthers to not register a point last night, but make no mistake, he had an amazing performance.
Nutivaara was strong on both sides of the puck, as he recorded five hits to go along with an 82.33 xG% through 19:38 of time on ice. He had a 1.17 xGF, the third-best offensive rating on the team behind Keith Yandle and Anton Stralman, to go with a great 0.25 xGA.
Who Needs to Be Better?
There weren't many negative standouts, but one player who needs to be better when these two teams match up again on Saturday night is Noel Acciari. The forward was held pointless through 13:52, and held a team-worst 32.42 xG%, being the only one on the Panthers who possessed below 50%.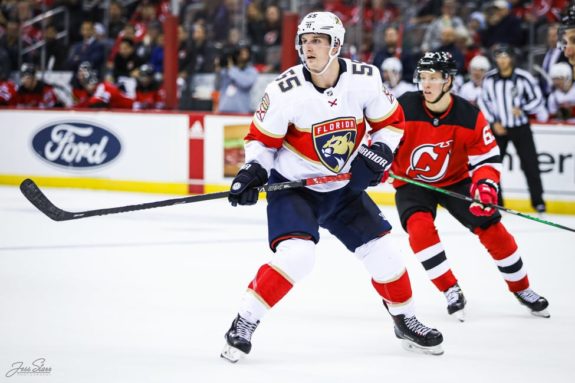 This is Acciari's 11th game without a point this season. He'll need to get it together soon before he finds himself on the outside looking in. The team hopes to continue moving forward after a one-day break and take down Tampa Bay in their first game donning the reverse retro jerseys.
---
---