On Sept. 24. 2020, after being in limbo for a little more than a week, the Florida Panthers officially acquired forward Patric Hornqvist from the Pittsburgh Penguins in exchange for defenseman Mike Matheson and forward Colton Sceviour. It was Bill Zito's first move as the Panthers' new general manager, and it made headlines.
So far, the trade has paid dividends for the Panthers, but, on the other hand, it has not looked great for the Penguins.
Hornqvist Lights the Lamp in South Florida
Since Hornqvist arrived in Sunrise, he has performed at an exceptionally high level. He leads the team with five points (four goals, one assist) through four games, and he scored the first shootout goal of his career on Jan. 26 against the Columbus Blue Jackets.
His success also has to do with his talented linemates. Hornqvist is playing on the 2nd line with Jonathan Huberdeau and Alex Wennberg, and their line has combined for five goals and 11 points through four games.
Related: Newest Panthers Make Their Mark in the Season Opener
Furthermore, his leadership earned him the honor of being named the team's fourth alternative captain alongside Huberdeau, Aaron Ekblad, and Keith Yandle.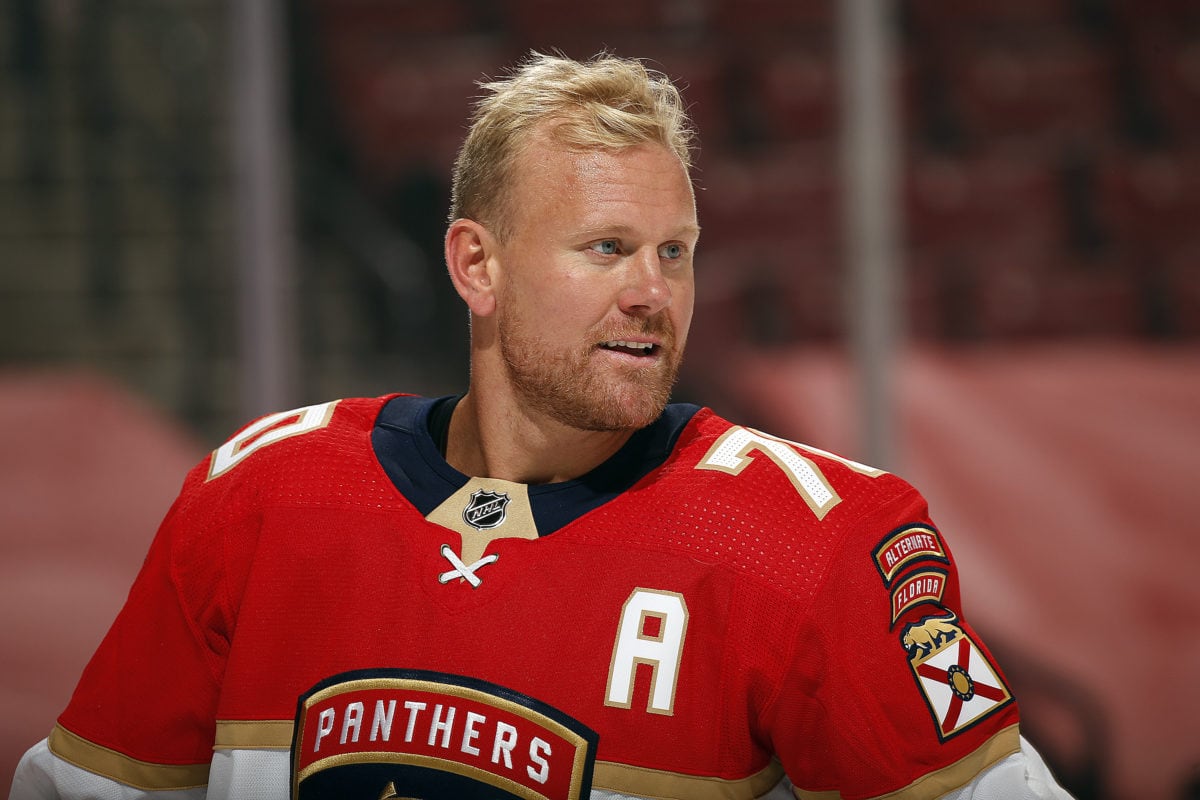 Hornqvist is the first player in Panthers history to register a goal in the first three games of a season while also helping the team to its first 3-0-0 start in franchise history. He's made his mark in a short time, and he has three years left on his current deal, which is lots of time to make more history with the team.
Matheson placed on IR
Matheson's arrival in the Steel City has been a struggle. In two games against the Philadelphia Flyers, he registered zero points, took two penalties, and has a minus-1 rating. Furthermore, he suffered an upper-body injury in his second game. That injury looks to be long-term as he was placed on injured reserve. His troubles from his time in Florida continue to haunt him. While there is still time to right the ship, it may be sinking.
Contract Situations
Hornqvist's three-year deal worth $5.3 million annually, which contains a no-trade clause (NTC), was signed with the Penguins, but he waived the clause to get to Florida. Since he is contributing offensively, an NTC isn't all that bad. It may hurt the team's cap space in the long run, but it's worth it if he continues to score points. The only major downside is that Hornqvist is 34 years old, and he will likely regress in the coming seasons. However, even if he struggles in the future, he can still be a mentor to the many young prospects who will join the team.
Matheson's contract is worth $4.875 million a year with five years left, a little less than Hornqvist's deal. But there's a catch. Next season, his modified no-trade clause will be activated. However, what makes his contract so bad comes down to production. He has great speed and an offensive mindset, but his defensive mistakes were often costly to the team. In 2018-19, he had 27 points (eight goals, 19 assists) through 75 games, but he was also a minus-27, which is unacceptable for a defenseman.
At the moment, Matheson's deal does not count against the cap because he's on IR, but if the Penguins want to avoid a nearly $5 million weight on their ankles, management will likely try to move him by the trade deadline or before next season. That said, Pittsburgh could benefit if he improves when he returns from injury. He is only 24 years old, has a high offensive upside and speed, but he needs to use it to his advantage.
Conclusion: Zito Makes a Great Deal
Zito's first move as Panthers' general manager paid off in the best way possible. He got Matheson's bad contract off of the books, retained zero salary, and received a valuable offensive player in Hornqvist. This may be seen as a steal for the Panthers. Zito also continued to build the team with talent by adding pieces such as Anthony Duclair and Carter Verhaeghe.
Related: Florida Panthers New Forwards Bring Drive & Intensity
With a 3-0-1 record to start the 2020-21 season, the sky is the limit for this Panthers squad. Hornqvist is a cog in Florida's machine. Fans and hockey writers will look back on this trade and think, "This is when the team changed for the better."
---
---
My name is Joey. I've been writing about the NHL for about 3 years with my experience spread out between TSJ 101 Sports and Panther Parkway. I look forward to you reading my articles!