Two weeks ago, our crew of Anaheim Ducks' contributors shared our players who are flying under the radar that we thought could have a big impact this season. It's safe to say that Jani Hakanpaa's name did not come up in our discussions. However, we are now eight games in to the Ducks' 2020-21 season, and the 6-foot-5 Finnish defenseman has surpassed all expectations and landed a spot in Anaheim's top four, albeit due to Josh Manson's oblique injury.
Hakanpaa made his return to North America last season after four seasons abroad playing in the Finnish Liiga. He featured in five games for the Ducks during the 2019-20 season, scoring once and recorded one goal and 12 assists in 47 games played with the San Diego Gulls of the AHL. He was rewarded with a one-year contract extension during the offseason that will see him stay with the Ducks for the 2020-21 season.
Taking Advantage of the Opportunity
While he is yet to record a point in eight games for Anaheim, Hakanpaa has provided a sense of stability to Anaheim's second pairing that they haven't see since Cam Fowler and Erik Gudbranson played together during the 2019-20 season. It's not like Gudbranson's shoes were difficult to fill, but before his injury, Manson struggled to establish any chemistry with Fowler. In fact, out of the Ducks' defensive pairings to play more than 30 minutes together, Fowler/Manson ranked dead last in shot attempts at 5-v-5 with a 39.44 Corsi-For% (CF%). It's a small sample size for sure, but Fowler and Hakanpaa have now played over 70 minutes together at 5-v-5 and led all Ducks' defensive pairings with a 47.66 CF% heading into last night's game against the Arizona Coyotes.
Not only are the duo the Ducks' number one option when referring to shot attempts, they were also the only pairing to sit with a positive expected goals percentage (xGF%), which uses shot quality to determine which team is expected to score more goals when they are on the ice. The Fowler/Hakanpaa pairing went into last night's game with a 51.53 xGF%, while Hampus Lindholm and Kevin Shattenkirk came in second with a 47.16 xGF%. To go full circle here, the Fowler/Manson pairing had a 27.65 xGF%, which ranks dead last on the team.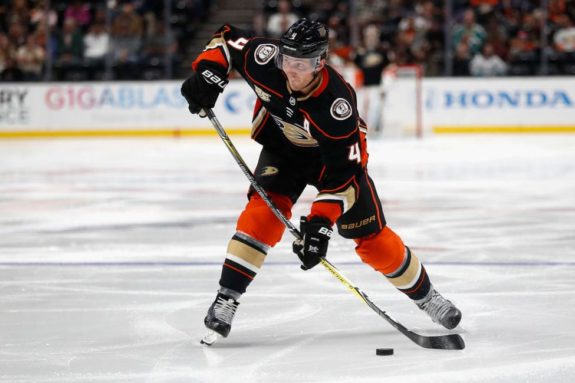 Through eight games, Hakanpaa has played the fourth-most minutes of any Ducks' defenseman, coming in at 144:42 time-on-ice. What's even more impressive is that heading into last night's game against the Coyotes, the Ducks had yet to allow a goal at 5-v-5 when he was on the ice. Of course, in the midst of writing this article, he was on the ice for a 5-v-5 goal against in the Ducks' 3-2 loss yesterday. Prior to that, the only other goal he had allowed was Joonas Donskoi's power play marker in the Ducks' 3-2 overtime loss to Colorado on Jan. 22. It's clear that Hakanpaa has been moved up the Ducks' lineup to do one job and one job only, provide a steady defensive presence to allow Fowler to have more freedom offensively. The team has deployed him heavily in the defensive zone, logging the third-most defensive zone starts (39) of any Ducks' defenseman.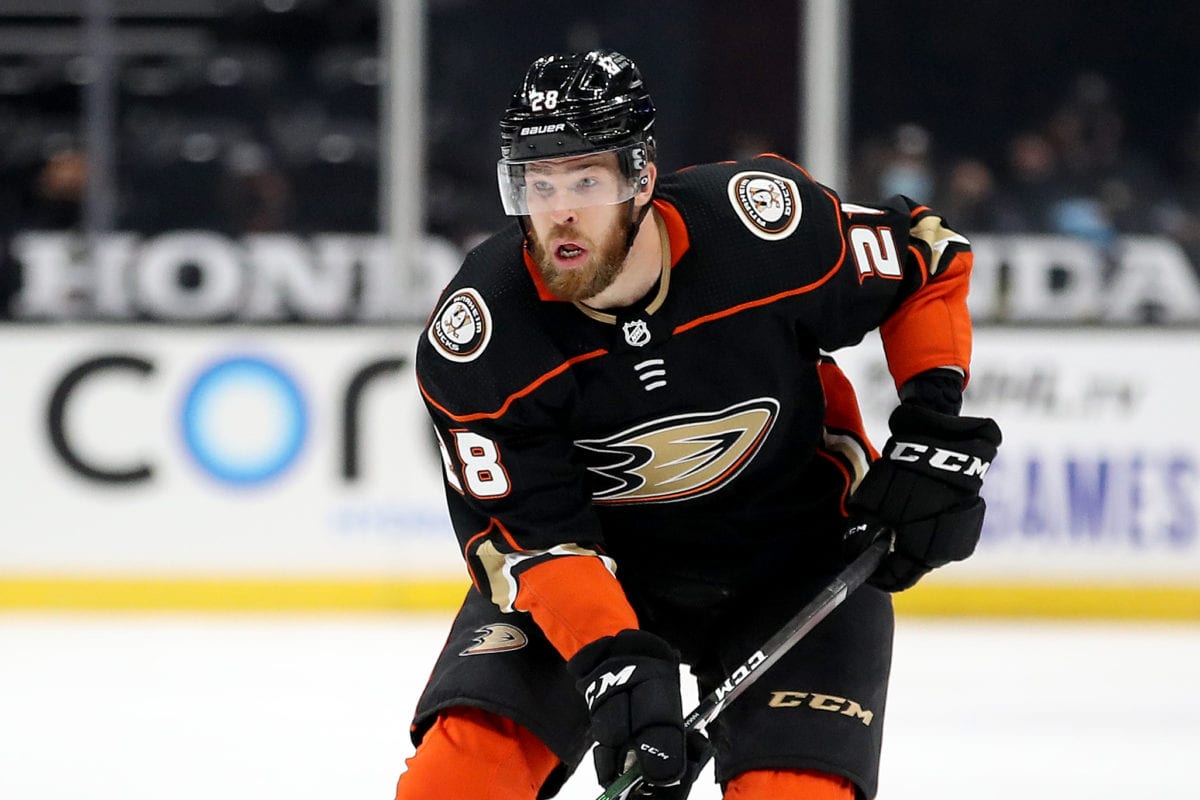 When taking this comparison league-wide, Hakanpaa stacks up well against the competition. He's ranked third in the entire NHL in blocked shots with (21), trailing only Vegas Golden Knights' defenseman Alec Martinez (25) and Edmonton Oilers' defenseman Adam Larsson (31). He's also tied for tenth among defensemen in hits (20) with Oilers' defenseman Darnell Nurse. In a team shrouded by defensive ineptitude, Hakanpaa has provided a sense of responsibility and stability to the Ducks' blue line that many wouldn't have expected only a couple of weeks ago.
What's Next For Hakanpaa?
This question refers more to the long-term outlook rather than the short-term, considering Manson will be absent from the Ducks' lineup for up to six weeks. With Manson in the lineup, Hakanpaa played 13:52 of ice-time on average on the bottom pairing with Jacob Larsson. With Manson absent due to injury, that number has jumped to an average of 19:29 over the last six games played.
When Manson does inevitably return, it will be interesting to see if he regains his spot alongside Fowler, despite their struggles, or if Hakanpaa's solid performances will force Manson down to the bottom pairing. It would be rare territory to see Manson paired with anyone other than Lindholm or Fowler. In fact, over the last two seasons, he's played just under 900 minutes at 5-v-5 with approx. 58% of that time coming with Lindholm and approx. 22% of that being with Fowler.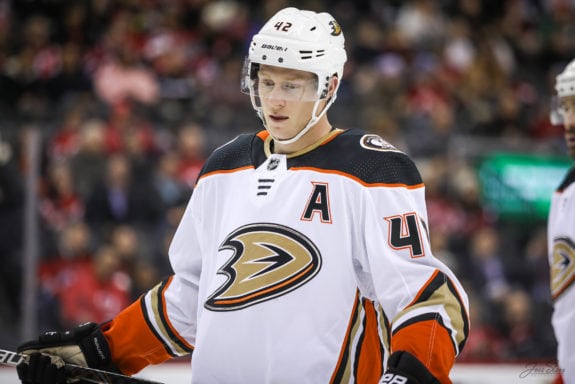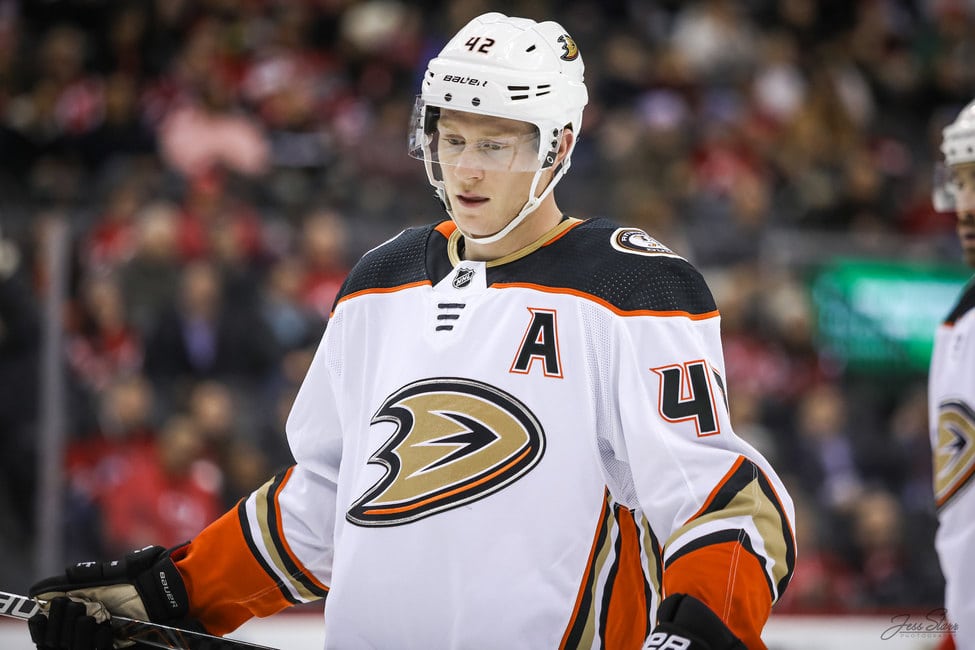 We have to travel back to the 2018-19 season to unearth a period where Manson played a significant amount of time with someone else. During that season, he still played over 400 minutes with each of Fowler and Lindholm, but he also played 300-plus minutes with Jacob Larsson. It's certainly a possibility for Anaheim to keep Hakanpaa with Fowler and attempt to spread-the-wealth on defense and pair Manson with Larsson. It's safe to say that Larsson has cemented his spot on the Ducks' roster this season, but his partner has been a revolving door of either Hakanpaa, Andy Welinski or Ben Hutton as of late.
Anaheim has struggled to establish chemistry and consistency among their defensive pairings, but the emergence of Hakanpaa with Fowler and the steadiness of Lindholm with Shattenkirk gives the Ducks the ability to explore a Larsson/Manson pairing upon his return to the lineup.
Lindholm-Shattenkirk
Fowler-Hakanpaa
Larsson-Manson
Hutton
We won't have our answer to this question until late-February or early-March when Manson is expected to return. In the meantime, the Ducks will likely continue to run with Fowler/Hakanpaa for the foreseeable future and take the "if it ain't broke, don't fix it" approach. The Ducks' depth chart is devoid of right-hand shot defensemen, and the pool of NHL-caliber talent begins and ends with Shattenkirk, Manson and Hakanpaa. Jamie Drysdale is in the pipeline, but is likely at least one year away from competing for a roster spot, and Hunter Drew returned to San Diego from his loan in Slovakia but has yet to make his NHL debut.
Their next test comes in the form of the 2019 Stanley Cup champion St. Louis Blues, who are also the franchise that originally drafted Hakanpaa 104th overall in the 2010 NHL Entry Draft. It'll be a good test for Fowler and Hakanpaa to prove that they can be a reliable option for Anaheim moving forward.
Data provided by Natural Stat Trick
---
---
Fan of the Anaheim Ducks for my whole life. I'm a die hard fan living in London, Ontario. Excited to be writing about the team I love. Talking all things Ducks on the Forever Mighty Podcast!