Welcome to the third edition of the Anaheim Ducks' roundtable discussion. With the 2020-21 NHL season just around the corner, Ducks hockey will finally be back after a 10-month layoff. In preparation for the new season, our cohort of writers — Anthony Ciardelli, Eddy Jones, Stephen Dohner and myself, Derek Lee — discussed our season expectations, players to watch and much more for the Ducks' 2020-21 season.
What Are Your Expectations for the Ducks This Season?
Anthony – Improvement From Last Season
I want to see improvement. By the time the season ends, I want to see a team that people think is primed for a playoff appearance next season. Let's be honest with ourselves; there are already three teams in the West Division that are better than the Ducks in the Colorado Avalanche, Vegas Golden Knights and the St. Louis Blues.
There isn't a clear-cut favorite among the remaining teams, but I'm not convinced the Ducks are better than the Los Angeles Kings at this point. I expect them to finish no better than fifth in the West, but I wouldn't be surprised to see them at the bottom again either.
Eddy – Improvement From Last Season
The Ducks' division got much harder with the introductions of St. Louis and Colorado to the fold for this season. Ultimately, they would've struggled in the original Pacific Division format, but it just adds another wrinkle this year with the reformat.
We are all waiting for the kids to take the next step, but this isn't the year the Ducks figure things out. The progress will be evident, but for me, this is still a team that finishes outside the playoff picture. They might make a run at a postseason berth for a brief period, but I expect that to fade as the season goes on.
A rebound season from John Gibson, improvements from Sam Steel, Troy Terry and Max Jones and the inclusion of Maxime Comtois and Trevor Zegras on a regular basis should be reasonable expectations from Ducks fans even if it means another season watching the playoffs from home.
Stephen – Improvement From Last Season
There are three things I'm going to be looking at for this upcoming season. How do the kids look? How does Kevin Shattenkirk fit? And finally, is Dallas Eakins the man for the job? I'm hoping that two or three of the young players pop, but I'm expecting at least one to do so.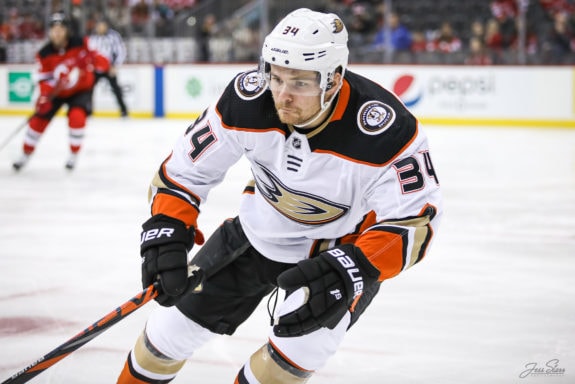 When it comes to Shattenkirk, I will be using the power play as my barometer. If he can help a fantastically inept unit out of the basement and into the top half of the league, then Shattenkirk will have been worth the deal, no questions asked.
Eakins is the one that I'm the most curious to see. Last year didn't exactly cover the second-time couch in glory, but it's hard to know how much of that is on him and how much of that was the roster. But one season in, even as weird of season as it was, if Eakins is the guy, then there should be noticeable improvements to the overall quality of play from the Ducks.
I don't think Anaheim is a playoff team, but if they can scrape together a decent season in front of Gibson, then they should have a chance to be playing meaningful games late into the season.
Derek – Improvement From Last Season
Though it feels like eons ago, the Ducks are still just three seasons removed from being in the playoffs — four if you want to erase the 2017 first-round sweep from your mind. They should probably be continuing their rebuilding effort, but it's difficult to do so when you have a goaltender in his prime at your disposal.
Not to mention, this could be Getzlaf's last chance at a playoff run. The captain has remained firm in his commitment to win another Cup with the team that drafted him, but those ambitions may be short-sighted given the current makeup of the team.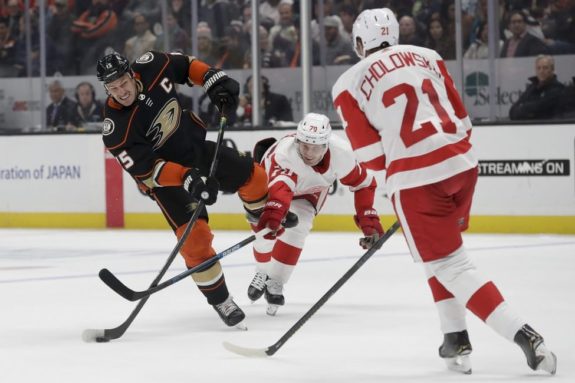 Under normal circumstances, I would have expected the Ducks to make a push for the second wild card spot. Due to the division reformat, I'll settle for a higher win total and little to no serious injuries.
Which Player Needs to Have a Better Performance This Season Compared to Last Season?
Anthony – Rickard Rakell
I wrote about what it would take for the Ducks to make the playoffs this season, and Rickard Rakell was one of the most critical players in that analysis. Among the players on the Ducks roster with experience, Rakell seems the most likely to increase his scoring numbers significantly compared to the previous two seasons.
His inability to surpass 20 goals over the past two seasons compared to 33 and 34 goals in 2016-17 and 2017-18, respectively, cannot continue. Rakell must get back to his 30-plus goal self if the Ducks even want to sniff the playoffs this season.
Eddy – Rickard Rakell
Seventeen goals and 42 points in 65 games isn't a bad season from an NHL player by any means, but when you attach Rakell's name to it, you can't help but be disappointed — especially when he is two seasons removed from back-to-back 30-goal seasons.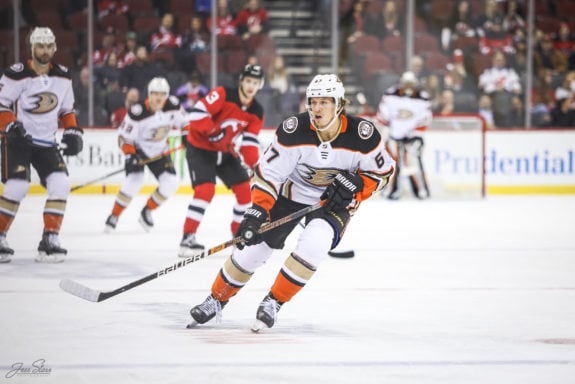 It's no secret that the Ducks need goals and Rakell will have to return to his very best this season if the team wants to remedy their goal-scoring issues. In a shortened 56-game schedule, I would love to see 20 goals and 50 points from the Swedish winger in what is hopefully a return to form.
Stephen – Sam Steel
Through 87 career games, Steel has managed just 12 goals and 21 assists along with a flat 50% faceoff rate. All of that is, for the most part, fine. The young Canadian pivot will turn 23 in early February and has just one campaign as a full-time NHLer under his belt.
The thing is, Anaheim might not be able — or willing for that matter — to wait much longer for him to take the next big step in his development. I'm not trying to say that he needs to end this coming season with Hart and/or Selke Trophy votes or he's officially a bust — that would be ludicrous.
However, he does need to show that he can be more than a depth piece. Eakins and Murray would be pretty happy if come the end of the 2020-21 campaign, Steel's score line prorates out to 20-plus goals and 50-plus points. On the other hand, should he once again fail to show a more consistent ability to impact games at the NHL level, Ducks management will have to strongly consider looking elsewhere for their top-six center of the future.
Derek – Rickard Rakell
It's no secret that Rakell has struggled immensely the last two seasons. When he signed his six-year, $22.8 million deal in Oct. 2016, it looked like an absolute coup for the Ducks, especially after he put up 51 and 62 points in the two seasons following his extension. But because of his meager offensive production the past two seasons, Rakell's contract now seems to be about fair value.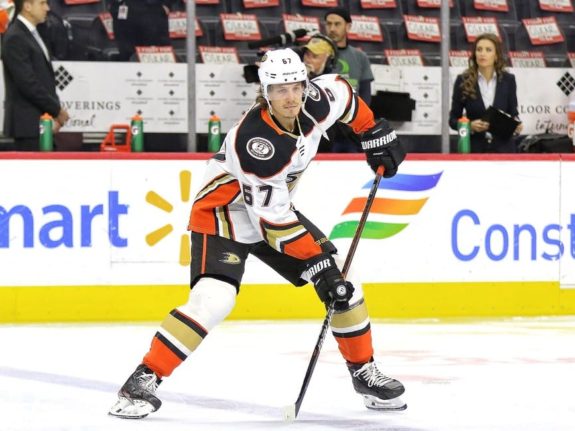 It's true, Rakell has become more of a playmaker and has also improved his defensive deficiencies. He's playing the same role that fellow winger Jakob Silfverberg has served in for numerous seasons. But the Ducks need Rakell to provide more on offense than defense. You can't win games if you don't score goals, and the Ducks ranked 26th in the league last season in goals for.
Which Player Is Flying Under the Radar That You Think Could Have a Big Impact This Season?
Anthony – Max Comtois
It's hard to say since it's been so long since the team last played, but I think Comtois will be very valuable to the Ducks this coming season. His two-way game has developed well in San Diego, and he's demonstrated scoring ability in the past. He's fast, physical and not afraid to drop the gloves. He's also versatile; he's a player who fits in a top-six role just as well as he does a checking line role. I have high expectations for Comtois this season. 
Eddy – Josh Mahura
In my opinion, there isn't enough hype surrounding Mahura and his potential impact on the Ducks' roster this season. With Christian Djoos being claimed off waivers by Detroit and no real concrete option for the Ducks' bottom pairing of defense, Mahura could really stake his claim this season and earn a regular spot on the Ducks' roster.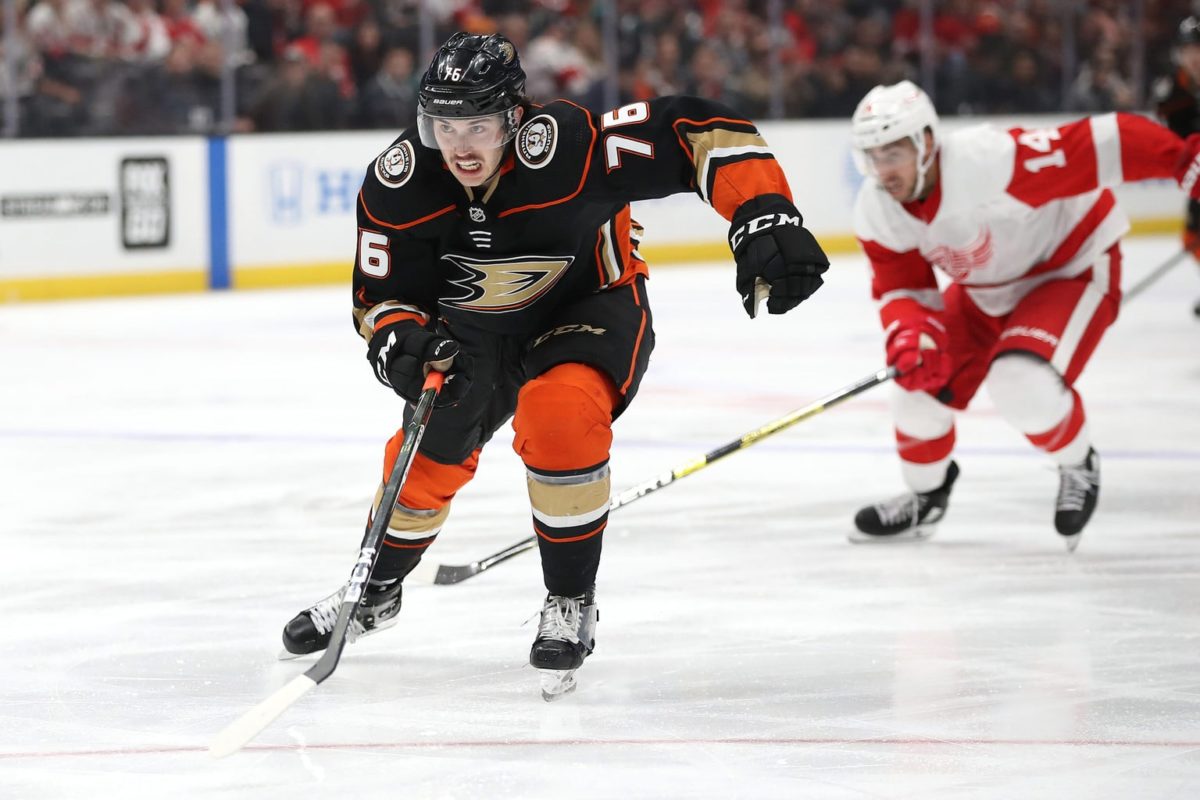 With two solid seasons in the AHL and a combined nine points in 28 games of NHL experience, Mahura looks more than ready to claim a spot on the Ducks' roster. He'll be competing with the likes of Jacob Larsson, Kodie Curran, Ben Hutton and Jani Hakanpaa, but come the halfway point of the season, I expect him to be the clear favorite of the five.
Stephen – Danton Heinen
Acquired from the Boston Bruins at the trade deadline last year in exchange for Nick Ritchie, Ducks fans could be forgiven for not having particularly high expectations for the young forward. Capable of playing both center and wing, Heinen seems to profile as a bit of a do-it-all, defense-first type. Through 229 games, his offensive production could be accurately described as middling, recording 37 goals and 70 assists in that span.
While he certainly has time to develop into a more potent offensive player, it would seem safe to assume that defense is where he will most likely be able to carve out a place for himself on the Ducks, or in the league. Given just how bad Anaheim's 5-on-5 play has been these last few years, consistent and capable two-way play would be a welcome addition to a roster with plenty of questions and not a lot of answers.
Derek – Hampus Lindholm
Sure, Lindholm doesn't exactly qualify as someone who's "flying under the radar," but he hardly gets talked about in comparison to some of his other cohorts. I'm of the opinion that Lindholm is head and shoulders above any of the other Ducks defensemen. He's by far their most consistent.
Lindholm will be relied upon to lead the defense, whether he's paired with Josh Manson or Shattenkirk — or even someone else. The Ducks can depend on Lindholm and he will need to be at his best on a revamped blue line.
What Will the Starts Share Look Like Between Gibson and Ryan Miller With How Short the Season Will Be?
Anthony – Less Gibson, More Miller
I've always advocated for a more even split between Gibson and Miller. I think Gibson is an excellent goaltender, but he's made a lot of starts for a defensively weak team and been peppered with shots for more than two seasons now. I think his workload both in terms of games started and workload within those games is part of the reason he struggled last season.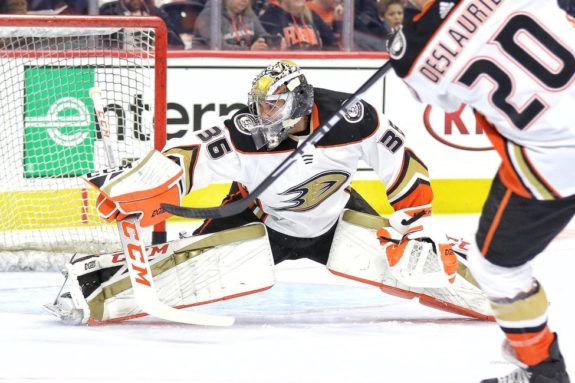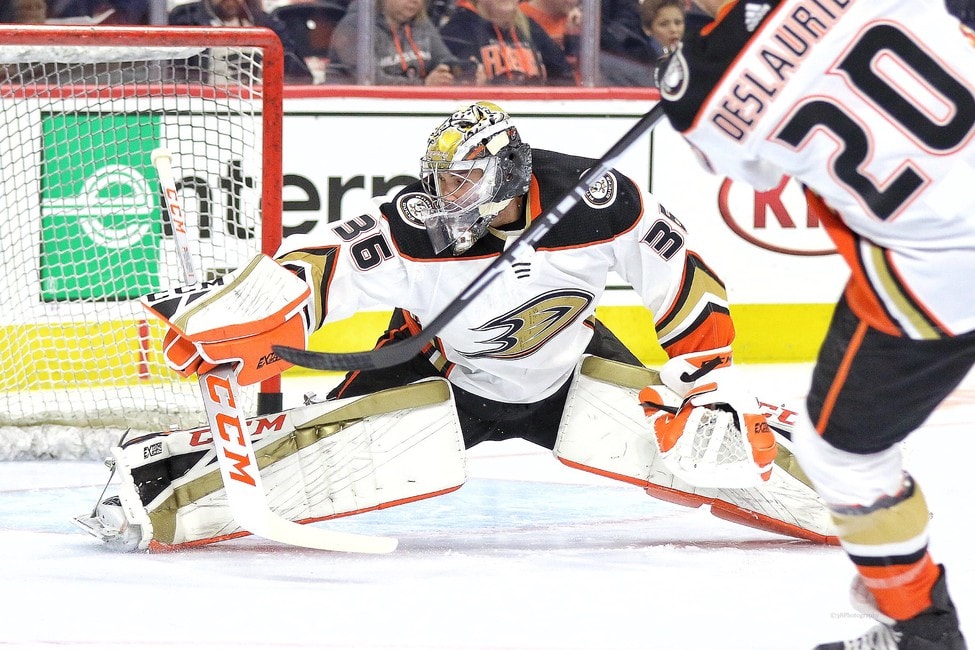 Gibson has started 68% or higher of Ducks games over the past three seasons. I'd like to see that number between 60-65% this season. Call it somewhere between 34-37 games for Gibson and 19-22 games for Miller.
Eddy – Less Gibson, More Miller
We'll see if the Ducks have learned their lesson in overplaying Gibson. At some point, the trio of Gibson, Miller and Anthony Stolarz will all be relied on to lead the Ducks to victory. With several back-to-backs on the schedule and a lot of games in a short period of time, I would be surprised if Miller and Stolarz combined for less than 15 games this season. Of course, Gibson will get the majority of starts, but playing him 45-50 games this season will not bode well for the Ducks' hopes of keeping him healthy.
Stephen – Less Gibson, More Miller
I think to start the season Anaheim will be going with Gibson for three out of every four games or so. However, by the 25- or 30-game mark, it should be abundantly clear where the team stacks up in the West, and if that's not particularly favorable, then I would expect to see the remaining games split evenly between Miller and Gibson.
I think its 20-10 Gibson-Miller around the 30-game mark, and I think by 50 games, it will be closer to 30-20 Gibson-Miller, with Stolarz likely getting a couple of looks in there as well.
Derek – Less Gibson, More Miller
If the 2020 Stanley Cup Playoffs showed us anything, it's that depth is essential, especially between the pipes. Teams were forced to rely upon their backup — and some cases, third-string — goaltenders in a unique playoff environment. It boded well for teams like the Dallas Stars and the Vancouver Canucks, who rode their backup goalies to longer-than-expected playoff runs.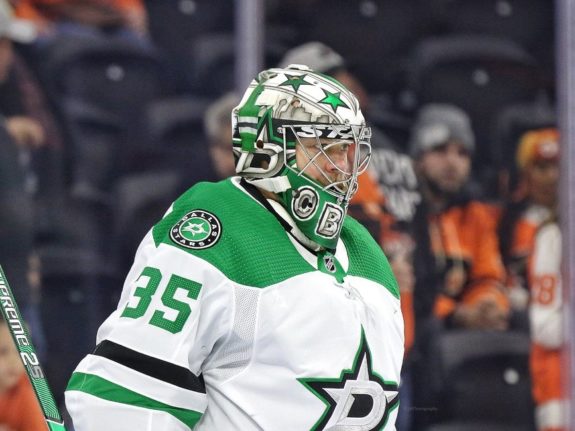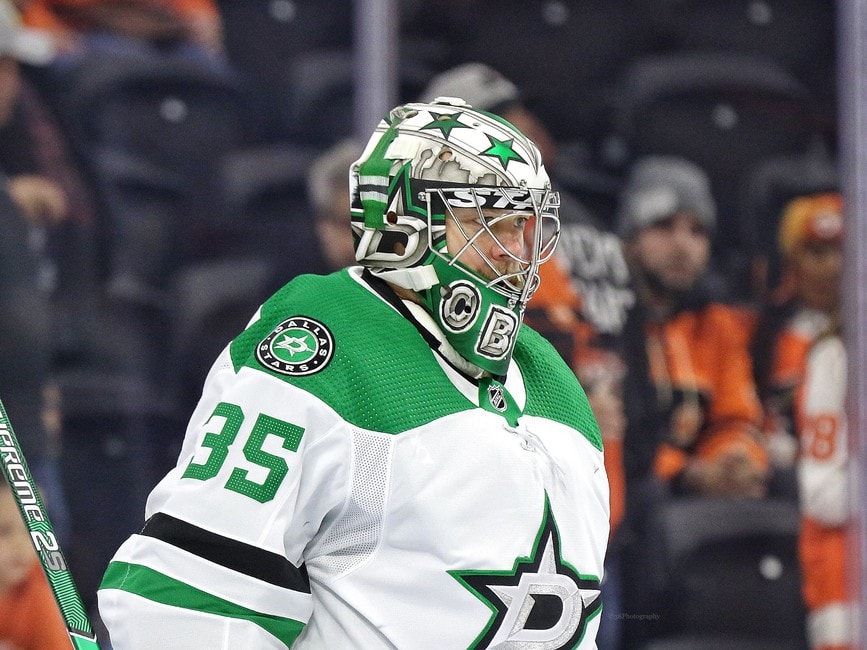 Gibson has played a lot of hockey the last few seasons for someone whose team has not been in the playoff hunt. Having a backup goaltender capable of stepping in as the starter in the event that Gibson gets hurt is extremely important, given how often Gibson has bailed out the Ducks in the past.
Miller is past the point of being a regular starter. Can newly extended Stolarz show that he's worthy of taking over as the backup next season? Only time will tell.
Which Player Do You Think Will Be the Biggest Disappointment?
Anthony – Troy Terry
Terry set high expectations after his performances at the World Juniors and Olympic Games a few years ago. Combined with his strong play in San Diego, I think people expect Terry to be a significant point producer for the Ducks. I don't see it. 
Eddy – Troy Terry
As much I would love for all of the Ducks' young players to take a step forward this year, I feel that it will be Terry who leaves us wanting more come the end of the season. I just don't think the offensive production will improve much beyond what we've seen from him over the last two seasons. He's a capable playmaker and is more than competent in his own end, but with several players vying for his spot on the roster, I just don't see him making a lasting impact this season.
Stephen – Ryan Getzlaf
As much as it breaks my heart to say so, I think that a significant portion of the fanbase will find themselves disappointed with Getzlaf's upcoming season. Through no fault of his own, Getzlaf is 35 years old and entering his 16th season in the NHL.
While both his ability to see the game and his playmaking remain at an elite level, he simply cannot be expected to will an NHL team to contention at this point in his career.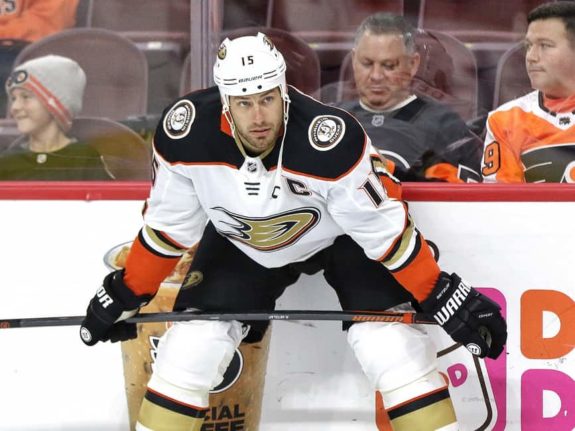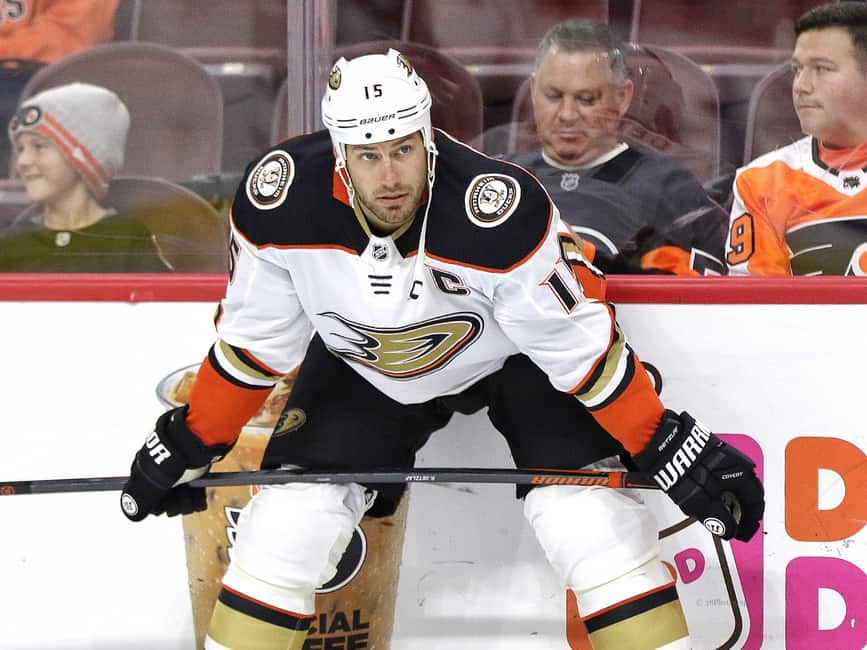 While we have seen elite players continue to produce well into their late-30s, the Ducks' roster lacks the necessary quality throughout the lineup to facilitate that. Rakell is a solid support piece, but that's it. Maybe one day players like Jones, Comtois or Terry will develop into 30-goal, 70-point players, but it's doubtful that it happens this season.
While there is a significant amount of optimism around the captain given the extended layoff, it will likely all be for naught, which is honestly a shame — it might be the last go-around for him at this point.  
Derek – Troy Terry
As much as I love his game, I have to admit that I've been slightly disappointed with Terry since he was integrated into the starting lineup on a more regular basis. He could have used more time in the AHL and having last season cut short surely did nothing to help his development.
Having watched him live at every level since his days at Denver University, I know that Terry has all of the tools to be an above-average player on offense. He's 23 now and should no longer be considered a prospect. The Ducks want their young players to do well, but at some point the kid gloves have to come and expectations need to be set and met.
How Many Games Will Zegras Play in the NHL This Season?
Anthony – 9 to 25 Games (Depends on Performance)
In a normal situation, I'd be shocked if Zegras surpassed the 10-game barrier that would make him ineligible for the slide rule, but this year is different. He doesn't have anywhere else to play for now, and his performance at the World Junior Championships suggests he could help the team now.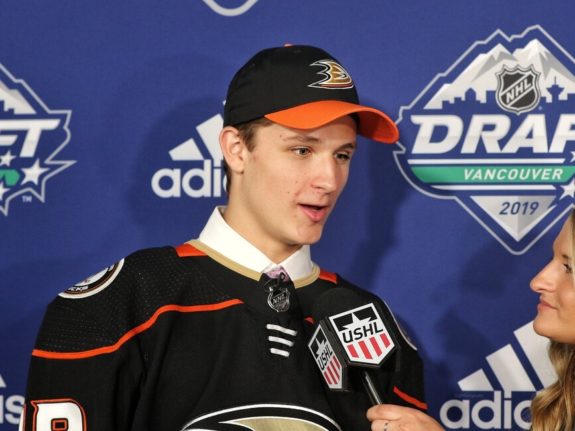 That combined with Bob Murray's assertion that the team is NOT rebuilding means that if Zegras can have any positive impact on the Ducks this season, he'll be on the ice. It all depends on the AHL's status.
There are 11 games between the start of the NHL and AHL season. If Zegras looks like he belongs in the NHL, I'll say he will play at least 25 games with the Ducks. If he struggles at first, let's say he plays nine and goes to the AHL if it starts on Feb. 5.
Eddy – 20 to 25 Games
I would conservatively say he plays somewhere between 20-25 games for the Ducks this season. While he may not start the season with Anaheim, his skill level and production will be too much to ignore. I honestly hope I'm wrong here and that he plays the majority of the season with the team, but it will all come down to how well he adjusts to the pro game and if the Ducks are willing to find a spot for him to play from the start. As excited as we all are, we have to be patient with Zegras. He may not figure it out right away, but he has all the tools to be a premier point producer at the NHL level.
Stephen – 5 to 40 Games (Depends on Performance)
Ultimately, this question comes down to whether or not you think Zegras plays the whole season in Anaheim. If yes, then it's probably around 40-45 games out of the 56 in the season. If no, then it's five — he gets his look and the front office decides he needs a year — and he plays in the AHL for the rest of the season. And while this may be some level of recency bias given how close we are to the World Juniors, I am inclined to think he stays up with the big club.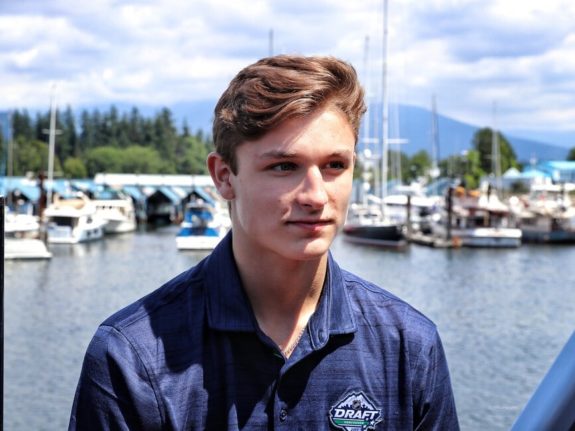 He will certainly need to continue to develop physically, but so does every 19-year-old in the NHL. The skills are there, and if he shows he's able to handle the physicality at the next level — and if Anaheim really is set on pushing for the playoffs — then he's going to need to stick around because there just isn't another player like him on the roster when it comes to age, skill, and upside.
Derek – 46 Games
Ok, I may have chosen 46 simply because that's the jersey number he's rolling with, but I have full confidence that Zegras will be able to stick in the NHL this season. He skated on the right wing next to David Backes and Sonny Milano during his first day of training camp. This is nothing against Backes and Milano, but if Zegras can perform next to those two, he's sure to do something special playing alongside Getzlaf and Rakell or Silfverberg and Adam Henrique.
He wowed on the international stage with Team USA at the World Juniors and while he won't be able to pull off some of those moves against grown men, his skill level would be among the highest on the Ducks' roster. Not to mention, Zegras is more than capable of holding his own in the defensive end as well.
2020-21 Season Almost Underway
The Ducks begin their 2020-21 season on Thursday, Jan. 14 against the Vegas Golden Knights. Because of the nature of the division reformat, the Ducks will play each team they face twice — aside from a few choice games — before moving on to their next opponent. With no out-of-division games this season, they will get extremely familiar with the teams they play. The Ducks will surely want to do better than they were last season when everything shut down.
---
---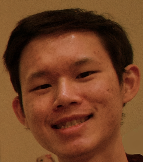 Derek Lee is a contributor for The Hockey Writers covering the Anaheim Ducks. Derek has spent nearly two decades immersed in the world of sports and has been writing about sports for five years. He graduated with a bachelor's degree in Sports Communication in May 2020 from UCCS in Colorado Springs, Colo., where he also spent two and a half years on staff with their on-campus student newspaper–both as a sports reporter and editor. In his free time, he enjoys playing FIFA, curating his Spotify playlists and attending concerts & sporting events