Once again, the Sharks have decided to play Patrick Marleau as if he was a decade younger. And once again, it is failing the player and the team.
I have highlighted this issue previously, it bears an update.
Let's start with a quick reminder of some Marleau basics. Marleau is 36. He has had a long and productive NHL career, all with San Jose. He entered rarefied air with his 1,000 NHL point earlier this season. With 471 career goals, he should join the 500 goal club before his career concludes, which would place him 44th all-time.
Marleau has not missed an NHL game in roughly 7 years. His ironman streak is now over 500 games. Out of the last 1,000 meaningful games (Olympics, Stanley Cup playoffs, NHL regular season) Marleau has missed just 16.
Marleau holds the second highest paycheck and salary cap hit on the Sharks, behind only Joe Thornton. His cap hit is in the top 30 among forwards in the league.
The Sharks are playing their 24th season of hockey, Marleau has played in 18 of them. He has never been a 'bit player', having scored double-digit goals in all 18 seasons. Marleau is an icon in San Jose Sharks history, holding numerous team records. He continues to play a major role for the Sharks.
The Past 25 Games
In the past 25 games, Marleau has managed seven goals and seven assists. This is a modest number for a player with his skills (and salary cap hit). On the surface, this looks like a minor slump, not something to be overly concerned with. Unfortunately, there is a 'but'. The 'but' is that these scoring contributions are overwhelmingly from the power play. Take out the power play scoring and Marleau's numbers fall off a cliff. He has just three goals and one assist in the past 25 games outside of the power play. His only goal in the month of January is an empty netter that came with the Sharks on the power play. All of Marleau's points in January (11 games with one left) have come on the power play.
Over 200 NHL players average over a point per 60 minutes of ice time at even strength. During these 25 games, Marleau is below 0.75 points per 60 minutes of ice time.
Major Ice Time, Limited Production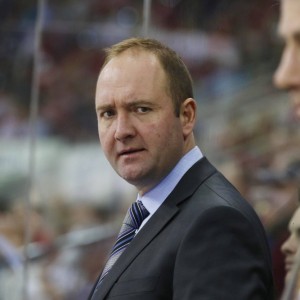 These numbers are made even more problematic by Marleau's sizable playing time. Sharks head coach Peter DeBoer plays Marleau 20 minutes a night. He has played every game and is 16th in the league average ice time per game among forwards. It is more average ice time than many elite players who are a decade younger; Jonathan Toews, Steven Stamkos, John Tavares, and Tyler Seguin, among others.
Marleau is one of just nine players to average 15 minutes of even strength ice time per game and to have put in over 60 minutes of short-handed ice time. At 36 years-old, he is the oldest player on that short list, five years older than Alexander Steen, the next oldest player on the list.
In 12 of the previous 25 games, he has topped 20 minutes of ice time, he has topped 19 minutes in 18 of the 25 games. And oh yes, he is minus-10 in that time frame, worst on the team. He has only been a 'plus' player in three of the 25 games.
Marleau's drop-off is predictable, similar drop-offs have occurred in the last several seasons. In my opinion, the statistics from these last 25 games probably overstate his decline. He has been dangerous more often than the numbers suggest. Being on the wrong side of puck luck has played a role. However, even some added puck luck would not make these numbers good enough. Marleau is being paid as top-tier player because he is a finisher. Being dangerous is not enough.
The Talent to Win Now
The Sharks are in a 'win-now' mode. Roughly 1/3 of the salary cap is tied up with players who will be 35 or older come playoff time this season. When 1/3 of a team's money is being spent on players in their declining years, it is urgent to win now. It will be very difficult to improve in the next few years.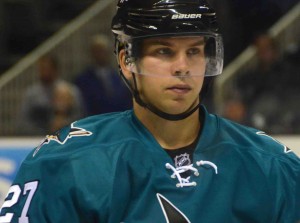 Making the playoffs is not enough for a team as talented as San Jose. They need to make a legit push towards the Stanley Cup. Joe Thornton and Joe Pavelski are both top ten in plus-minus. Thornton is in the top ten in assists, Pavelski in the top ten in goals. Brent Burns leads all NHL defensemen in goals and power play points.
Only four NHL defensemen are plus-10 or better with 17 or more even strength points. Two are Sharks. Marc-Edouard Vlasic, among the league's best defensive defensemen, is one of them. Justin Braun is the other. Rookie Joonas Donskoi is among the top ten in scoring by rookies. Joel Ward, Logan Couture and Paul Martin are all very good NHL players. The talent assembled by general manager Doug Wilson is considerable.
Getting It Right
Fortunately for the Sharks, they have succeeded in recent weeks even with the limited contributions from their second highest paid player. Unfortunately, history suggests Marleau's decline is not likely to reverse during the season.
Trade rumors swirled around Marleau earlier in the season, they have crept up again in recent days. For reasons described in the links, trading Marleau will not be easy. Nor is it obvious that it would help the Sharks. Marleau playing up to his talent level will help the Sharks considerably. A 'win-now' team can ill afford for an elite talent to produce at levels far below his abilities. How Peter DeBoer addresses the challenge Marleau presents will have a major impact on just how far this Sharks team can go this season.
ZEKE is a native of the DC area where he witnessed the birth of the Capitals franchise. After graduating from Cornell University, which had seen hockey glory before he arrived, he moved west to San Jose. There he witnessed the birth of the Sharks franchise. His wait to witness a Championship from any of these teams finally ended in 2018.