"Tomorrow Team." The promise that things will be different soon. The constant digs at the playoff performances, the snickers of the rest of California (let alone the NHL), and the saddest gif of Jumbo Joe Thornton you'll ever see. Those days will be gone soon. However, Joe Pavelski's age has kept him from captaining that "Tomorrow Team" despite fully deserving it.
I'm sorry for bringing that back into your lives. I'm so sorry.
Note: at this point, I will place control of naming the Sharks captain solely with Doug Wilson, because, let's face it: Todd McLellan does whatever Wilson wants.
Pavelski's Age Shouldn't Matter But it Does
30? That's the new old? And he'll be 31 this Summer. Tough pill to swallow. But, I posit to you, internet reader, that if Logan Couture were having the season that Joe Pavelski is, the "C" would be on his chest right now. There's already been speculation that he might get the captaincy by season's end, but why bother waiting so long?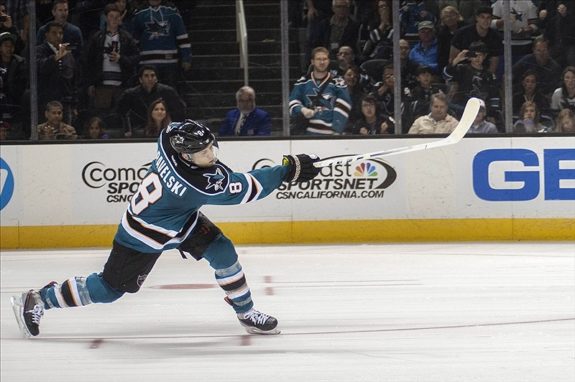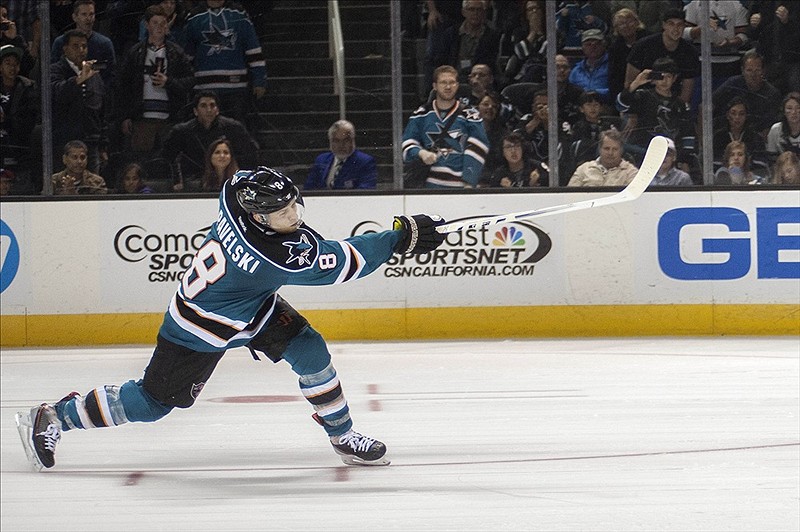 The captaincy is a reward. Something given out to validate all the hard work and leadership of a season, being named captain is an honor. Moreover, it can be used to spark a player and his teammates. With only a few weeks remaining in the season, the likelihood that Doug Wilson pulls the trigger inches closer and closer to zero. In a perfect world, Doug Wilson would've named Pavs captain months ago.
Doug Wilson's Perfect Captain
It isn't Pavelski. Let me kill the pronoun game, right there. Doug Wilson's ideal choice at captain is Logan Couture. Why? Simple: Couture is more than four years younger.
It wouldn't be the worst thing to ever happen to the franchise. Thanks, Los Angeles. Logan's clear advantage is the fact that he is yet to enter his prime. While Joe Pavelski is currently hitting the best years of his hockey career, Couture, barring horrific injuries, is only going to produce more and more.
And more importantly to Wilson, it would prove him right. If Couture were named captain, it would appear (to the uninitiated) that Wilson made the right moves in eventually pushing Joe Thornton and Patrick Marleau out the door. Couture is the new core, Pavelski is the divide between the two groups. He counts as a "tomorrow player" but he isn't the ideal candidate.
Back to Joe, Though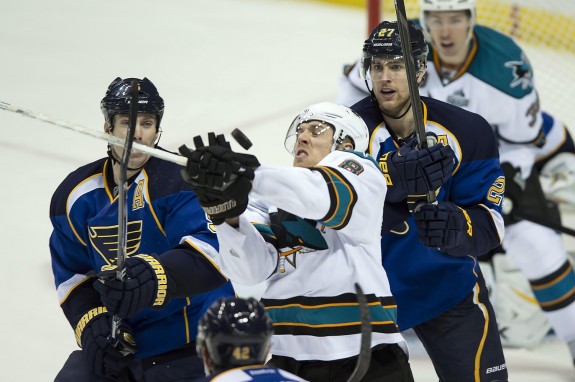 Even the national media is starting to take notice. Nhl.com notes that Pavelski has been the one to step up to the challenge set by Doug Wilson. He is on pace for 74 points this season, he is being deployed in every possible situation, he leads the team in goals against per 60 (dropping rookie Tennyson), and he even has the head coach's support.
"Probably he more than anybody else has stepped to the forefront and accepted that responsibility. He's been good through the times when things have gone well and he seems to be doing the right things right now when it's not going so well. He has stepped up."

— Todd McLellan, San Jose Sharks head coach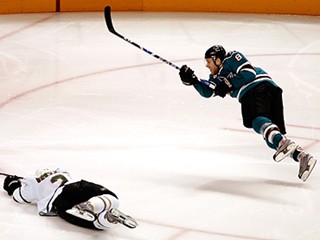 More importantly, Pavelski is the model player teams should build a roster around. Young guys look up to how he plays. But it's not just the stat sheet they look up to. Pavelski's age doesn't impact how hard he prepares. Joe Pavelski is one of the only pre or post game interviews that is actually worth watching. Pavelski understands the nuances of the game and can articulate those ideas. He is fully aware of all of the aspects of a game as it happens. He knows how to deal with media, referees and coaches alike. But more than anything, he knows how to get the best out of his teammates.
"We have to do it ourselves"

"There's a lesson out there… 25 games left… they're all playoff games"

"Soft s*** doesn't win in the playoffs"

"That's not what we are, we f****** drive"

–Joe Pavelski, before the second period against the Coyotes Feb. 12
The EPIX "Road to the Stadium Series" found a chilling moment of frustration, anger, and leadership in the Sharks locker room. What followed may have saved the Sharks season. Pavs tied the game in the second period with two goals. And the Sharks played with a renewed vigor.
Wilson's Master Plan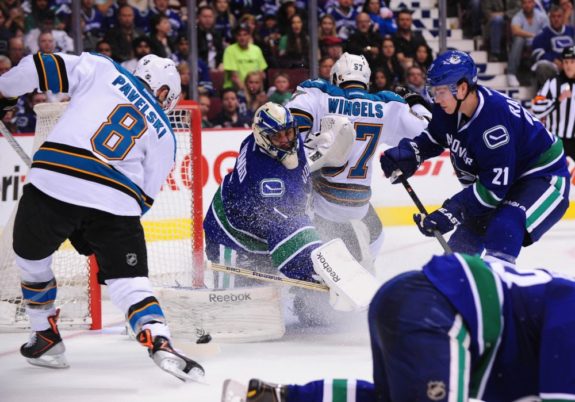 Pavelski has thrown a wrench into Doug Wilson's master plan. It wasn't that Little Joe wasn't going to be a part of the new leadership, but this was Couture's team.  Had Couture jumped out and become the vocal leader, the captaincy would be his right now. And Joe would have the assistant role, again. Logan's season has been good, but not Pavs good. But it's Pavelski's age that has kept him from being Wilson's golden boy. After a season like this, however, it is going to be impossible to argue against changing that "A" to the "C."
Kenneth is a graduate of the University of San Francisco in Politics and Chemistry. But his passion in life has always been hockey. He has played since he was four and even coached a few teams. Kenneth writes for the San Jose Sharks at thehockeywriters.com