It has been a stretch for Colorado Avalanche center Nathan MacKinnon to forget.  In the past few weeks MacKinnon has found himself sat during a third period, had a broken nose, his landlord has been traded and now the kid will be out long term with a broken foot.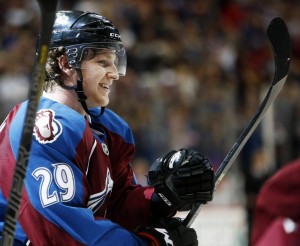 Broken Nose
In a game against what can now be called the rival Minnesota Wild, MacKinnon took a hit in the third period as he chased the puck around the corner.  A high elbow to the face resulted in a bloody and broken nose for the kid yet no penalty was called on the play.  MacKinnon would skate straight to the locker room but, he is a hockey player after all, so he would return with a full mask before the game was over. Unfortunately the return of MacKinnon would not be enough and the Avalanche would go on to lose the game.

Trade Deadline
Nobody in the hockey world thought that the trade deadline would be different from any other day for MacKinnon but when the day was done MacKinnon found himself looking for a new land lord.  No the Avalanche did not land a blockbuster deal for there young star but veteran player and MacKinnon's land lord Max Talbot was dealt.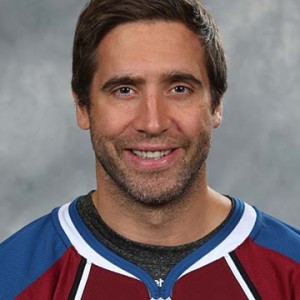 A deal with the Boston Bruins sent Talbot and Paul Carey to Boston for Jordan Caron and a sixth round draft pick.  MacKinnon found himself the next day in an empty house that normally housed Talbot, his wife and their young child.   MacKinnon has not yet said what he plans to do next for living arrangements.
Broken foot
As if times were not tough enough things came to a head when it was announced MacKinnon would miss six to eight weeks with a broken foot following a game against the Pittsburgh Penguins.  It is a very long shot that the Avalanche make the playoffs following an injury decimated season so it appears the 2014-2015 season is over for the kid who suffered a bit of a sophomore slump.
The Avalanche selected MacKinnon first over all in the 2013 NHL Draft and there is little doubt he is going to be very good for years to come.  This season has not gone as anybody in the Avalanche organization would of liked but the young core of this team shows lots of promise and the bulk of them are signed through at least next season.  Look for the Avalanche to rebound and have a season similar to their surprise run last year.