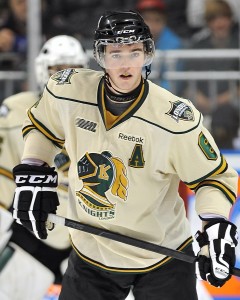 The Pittsburgh Penguins made five roster moves on Tuesday, sending one training camp surprise back to Europe and a handful of veterans (temporarily) to their Wheeling affiliate in the ECHL.
The shuffling allowed the team to sneak in under the league's $69 million salary cap for the 2014-15 season, while also setting them up for maximum cap flexibility in the coming weeks.
Forward Oskar Sundqvist, 20, turned heads in training camp and looked poised to earn a spot on a Penguins roster that is looking for an infusion of lower line talent this season.  Fans of Sundqvist will have to wait another year, however, as the team returned him to Skelleftea of the Swedish Elite League on Tuesday.
Heading out the door alongside Sundqvist was Scott Harrington, a prospect defenseman who also found himself on the roster bubble heading into final cuts.  Harrington was demoted to Wilkes-Barre (AHL) and did not require waivers.  He can be recalled at any time.
Finally, in what has become an annual tradition, cap specialist and Associate GM Jason Botterill shuffled three players to Wheeling (ECHL) with the likely plan of recalling the trio on Wednesday morning.  Pittsburgh opens the season at home to Anaheim on Thursday night.
Botterill's 'Wheeling Shuffle' was first utilized in the 2010 season when promising prospect Eric Tangradi was surprisingly sent to Wheeling the night before a home opener against Philadelphia.  We outlined the move and the complicated salary cap logic here and the new CBA follows many of the same guidelines as it relates to the cap and long-term injuries.
Last year, it was Beau Bennett who made the 60 mile trek to West Virginia in an effort to maximize long-term injury dollars for Tomas Vokoun.  We outlined those moves here.
Bennett received the Injury Gods' twisted version of a roster promotion this year, as Zach Sill, Andrew Ebbett, and Taylor Chorney were nominated to shuffle down to Wheeling on Tuesday night.
The move will allow Botterill and the Penguins to maximize cap flexibility as it relates to Bennett's inevitable trip to the long-term injury list on Wednesday.  Wheeling also keeps the players closer to Pittsburgh for their eventual recall.
Reading the two prior breakdowns linked above will offer a primer in the intricacies of the LTIR exception. Below we'll attempt to summarize the numbers as it relates to the Penguins' current situation on Tuesday evening.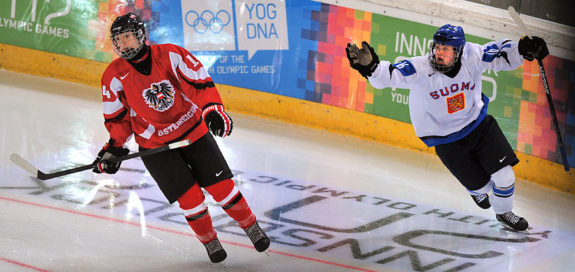 One name curiously absent from the Penguins press release was 2014 first round pick Kasperi Kapanen. It was reported that he had already returned home to Finland to be with family and Pittsburgh will likely announce his official transaction on Wednesday.
Mike Johnston: "Kapanen has gone home to see his family while we decide what we're doing with the young guys."

— Josh Yohe (@JoshYohe_PGH) October 7, 2014
For the time being, Kapanen's $925k cap hit helps the Penguins get within $6k of the salary cap ceiling. As described in the earlier articles, this positioning allows the team to utilize nearly all of Bennett's $900k LTIR injury relief in the coming weeks.
Here's how the roster will likely look after the dust has settled heading into opening night: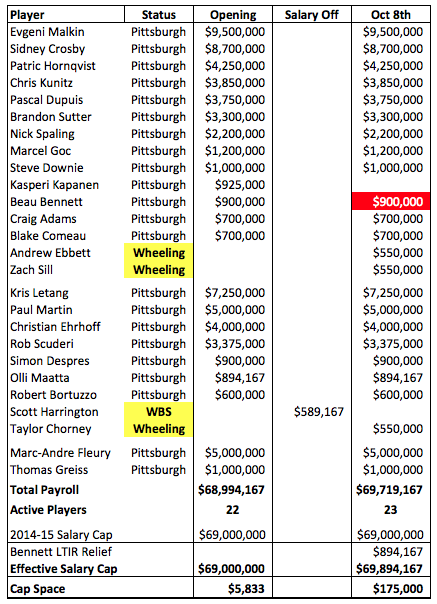 Assuming Bennett is placed on LTIR and Kapanen is officially returned to Europe, the Penguins will be able to bring Sill, Ebbett, and Chorney back to the NHL roster and still have $175k of cap space to spare.
If an injury occurs to a defensemen, Pittsburgh would also have the option of taking the LTIR designation on Robert Bortuzzo and recalling Harrington from Wilkes-Barre with the available space.  The LTIR tag, however, requires a player to miss 10 games or 24 days.  In Bortuzzo's case, this would mean remaining inactive until November.
According to the Post-Gazette, Bortuzzo is expected to miss two to four more weeks.
After the corresponding moves are made on Wednesday, Pittsburgh will likely debut a half-dozen new faces on opening night.
But despite an offseason of franchise turmoil and upheaval, Penguins fans can still count on the annual shuffling of players to Wheeling to indicate: hockey is officially back.
_________________________