With every new NHL season comes a new set of star players to watch from across the league. More often than not, these are players that many have heard of before, but were not expecting the kind of performance they put on. While fans wait for official word on when NHL teams will be hitting the ice for the 2020-21 season, many are beginning to wonder who will be in this season's batch of breakout players.
Last season, the Pittsburgh Penguins were lucky enough to have multiple players with breakout seasons. Bryan Rust and Tristan Jarry were names that fans were already familiar with, but their 2019-20 season put them on the map as future All-Stars; Jarry happened to be ahead of the curve on All-Star talk.
This upcoming 2020-21 NHL season will most likely be shorter than normal, but still with plenty of time for one of the Penguins' newest additions to have his own breakout year. Forward Kasperi Kapanen has returned to the organization and is primed to have the best season of his young career.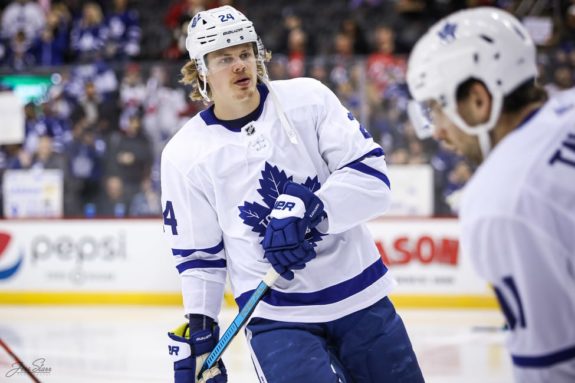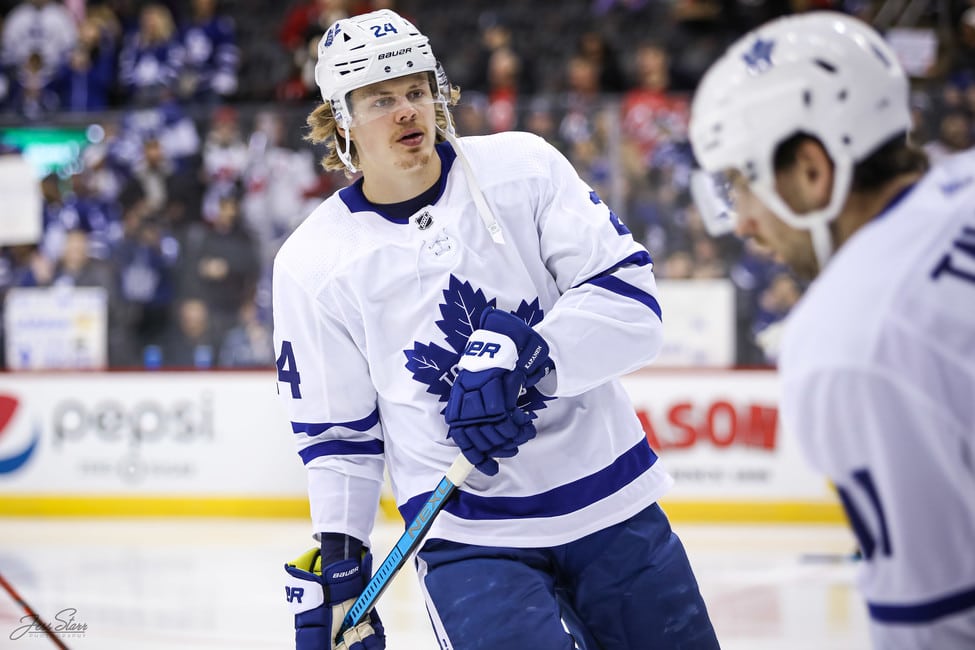 There are a few reasons why Kapanen is in a perfect spot to have a breakout season and become one of the top point scorers on the Penguins' roster. Some of them are the skills that he possesses and others are where in the lineup he will be playing. Of course, nothing is certain until games are being played, but on paper, things are looking positive for him.
Playing with Sidney Crosby
Shortly after the dust settled on the trade with the Toronto Maple Leafs, Penguins general manager Jim Rutherford stated that he hopes Kapanen can form great chemistry on the first line with Sidney Crosby. Kapanen's ability to get open with speed should lead to many scoring opportunities for the Penguins' top unit.
Pens fans have seen it before; a player with great speed joins a line with Crosby and finds a new level to their game. For the past two seasons, Dominik Simon made a name for himself as a playmaker and Conor Sheary's 53-point 2016-17 season earned him a $3 million contract. The trend of becoming a better player with Crosby should not only continue with Kapanen, but excel to a new level.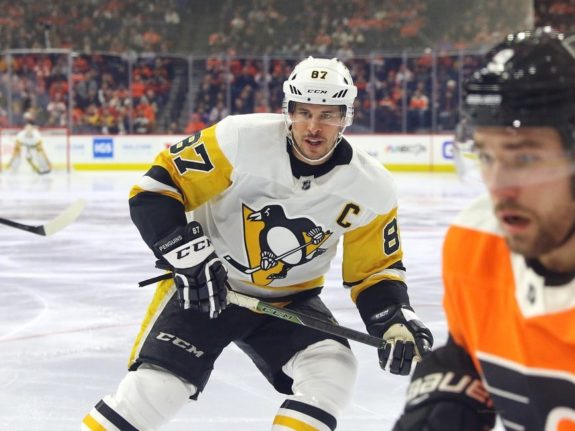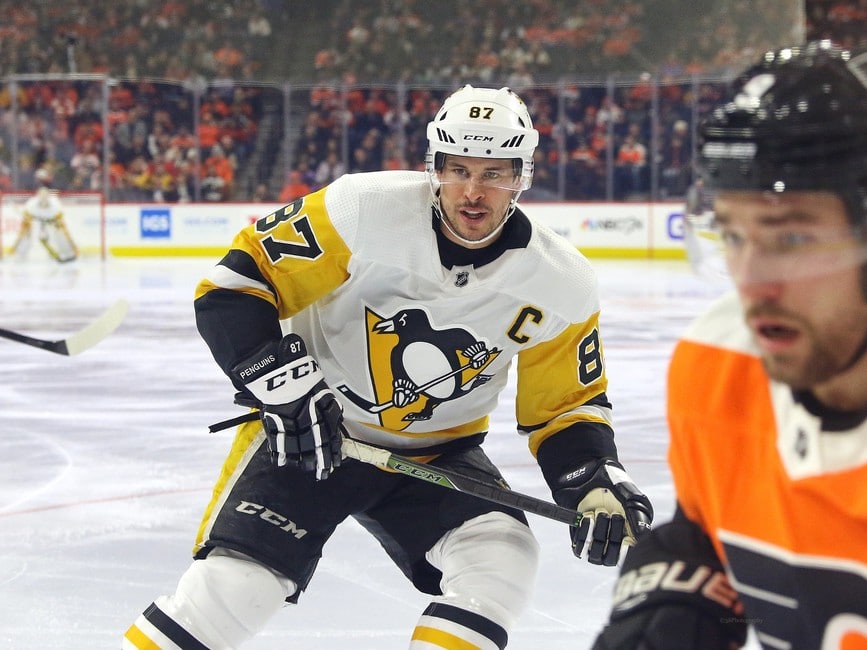 Playing on the first line with the Penguins doesn't just mean you are skating with Crosby; you also get the benefit of joining Jake Guentzel. Already a 40-goal scorer, Guentzel will be looking to have himself a bounce-back season after a shoulder injury stunted him at 39 games and 20 goals. If Kapanen can help feed Guentzel's hunger for a better season, they could both reach new peaks in their careers.
Assuming Kapanen plays to his potential and is successful with Crosby and Guentzel, this should be one of the best lines in the NHL.
Kapanen's Previous Success
Playing his first 202 career games in Toronto, he already has a 20-goal/40-point season under his belt. Those are figures that he should be able to replicate, if not surpass, with the Penguins.
The best season of Kapanen's career came during his first full year in the NHL. His 2018-19 campaign saw him score 20 goals and 24 assists for 44 points in 78 games. The following season was a self-proclaimed sophomore slump; 13 goals, 23 assists, 36 points in 69 games. Those are great bottom-six forward numbers, but there is room to grow as a top-line speedster in Pittsburgh.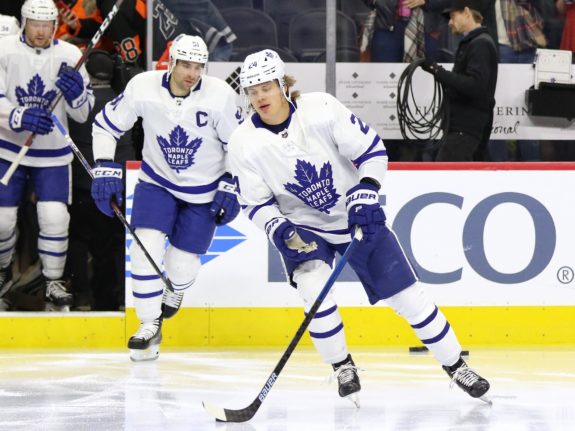 The room for growth starts with an increase in his average ice time. During the 2019-20 season, Kapanen averaged 15:47 of ice time, while his future linemates Crosby and Guentzel averaged 20:16 and 20:38, respectively. With more time spent on the ice comes more opportunity to add to your point totals.
Trying to get a read on what kind of playoff performer Kapanen can be is tough, as the Maple Leafs have been a lot like the Penguins in recent years — a great team flying through the regular season, but having massive breakdowns once the postseason begins. For what it's worth, Kapanen's playoff numbers read as four goals, three assists, seven points in 25 games. One of those goals is a second overtime game-winner.
What Kapanen Brings to Pittsburgh
The easy answer to what Kapanen brings skills-wise is speed, but beyond that he is a player who can have success on all four lines. He has also spent his whole NHL career shaping himself into a standout, two-way forward, something the Penguins look at very fondly.
The Penguins vowed to make their team younger and faster this offseason, and Kapanen is a perfect fit in those categories. At the age of 24, he is the youngest forward in the lineup and possibly the fastest skater, which is not an easy thing to accomplish with Brandon Tanev and Kris Letang in the lineup.
When Kapanen first joined Toronto, he was seen as a one-way player — all offense, all the time. However, as the seasons have gone by, he has added a defensive element to his game. A regular penalty killer with the Maple Leafs, even while a man down, he still has a knack for finding the back of the net.
Kapanen's five career shorthanded goals outpace veterans like Crosby and Evgeni Malkin. Penalty killing has been a huge part of the Penguins' success in recent years, and adding Kapanen only improves an already stout defensive-forward group.
The Penguins drafted him in 2014, and spent some time with the Wilkes-Barre/Scranton Penguins in the American Hockey League (AHL). While in the AHL, Kapanen played with Rust and Brian Dumoulin, creating a sense of familiarity for his return. Kapanen was the first player ever drafted by Rutherford with the Penguins, and the organization has kept an eye on him as he progressed at an NHL level.
There are many names that could be inching towards a breakout year with the Penguins; Jared McCann, Teddy Blueger, and John Marino, just to name a few. Kapanen, though, is rejoining the organization that drafted him and is being promoted to the first line. The odds are leaning in his favor to find a new level to his play. It won't be hard to keep an eye on him this season as he is going to have himself a standout year.
---
---