When Pittsburgh Penguins general manager Jim Rutherford acquired Kasperi Kapanen from the Toronto Maple Leafs, given what he shipped out, it was obvious he was going all-in on the player. Where exactly Kapanen fits in next season remains a wild card for the Penguins, though.
Rutherford mentioned to the media recently that he sees Kapanen as a good fit on the team's top-line with Jake Guentzel and Sidney Crosby, and hopes it's there where the new but old winger will fit in. Kapanen's speed will definitely be on display each and every night, however, speed alone won't fly with Crosby. You're going to need to bury a few along the way.
Kapanen is coming off a season that saw him play alongside John Tavares and a bit with Auston Matthews, and he only managed 13 goals. While there was some time mixed in on the Maple Leafs' third line and limited power-play time, it makes you wonder if he's capable of first-line production.
The Focus For Kapanen Should Be Awareness
It's going to be on the Finnish speedster to use his wheels to track down pucks and to find open areas. Not only that, but you MUST be ready at all-times when playing with Crosby. No. 87 tends to make plays and get passes through that most players in the league aren't capable of, so there's certainly a level of surprise you must be able to manage when playing alongside him.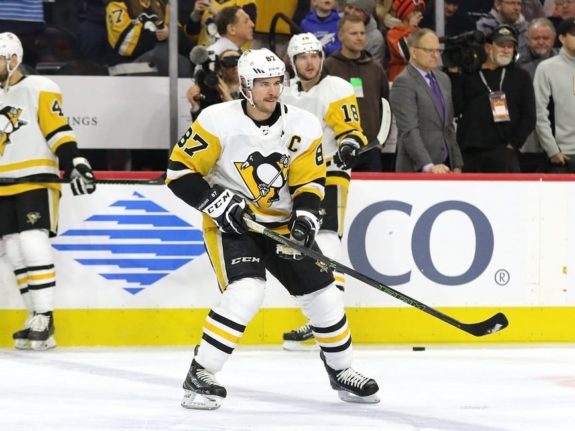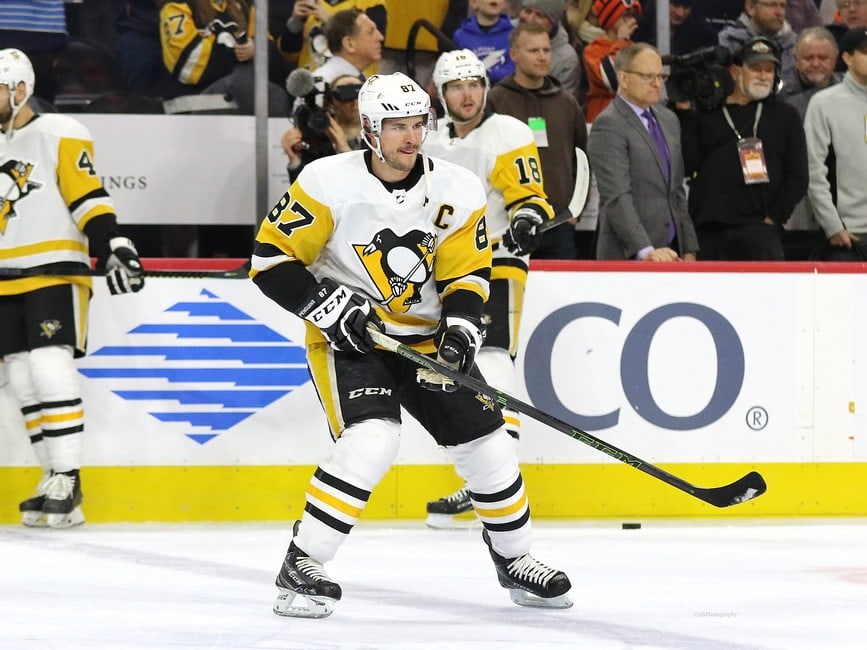 It hasn't been easy for the Penguins to find right-wingers to play with Crosby, which sounds crazy, but it's because he thinks the game and reacts quicker than anyone in the league. It's been a struggle to find a right-handed shot who can keep up. 13 goals aren't going to cut it, if Kapanen wants to be 'the guy' he must surpass 20 goals.
Kapanen Needs To Work On His Finish
Nope, not the language, he's fine there, more so his release off the rush and his hands in tight. Kapanen can expect to see a couple more tap-ins this year playing with Crosby, but it will be on him to improve his shot and to not be so one-dimensional in close. One of the knacks on him in Toronto was he only had one move in tight, limited accuracy with his snapshot and a non-existent one-timer. To be a first-line right winger alongside arguably the best player on the planet, limited development from last season in Toronto is simply not going to cut it.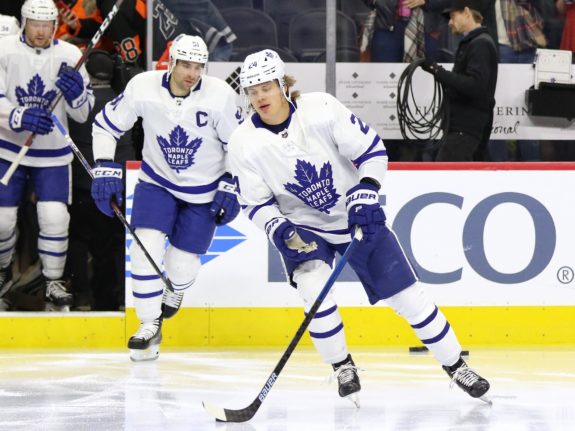 One thing Kapanen has going for him this time around in Pittsburgh, is he's a more complete player. His first stint with the Penguins was solely offensively focused, but now with his penalty-killing abilities and physicality, he's able to provide more to the table every night. Just ask him…
While Kapanen will be the first to tell you his game has evolved since his draft year, the spotlight in Pittsburgh will be hot on his back. By being traded for a first-round pick in the top-15, and a top-end prospect, he can thank his general manager for that. If things don't work out early on, expect to see head coach Mike Sullivan mix it up a little bit. Kapanen will start with Crosby's line, but he could also switch spots with Bryan Rust and play alongside Evgeni Malkin.
At this point, it doesn't appear the Penguins have any interest in bringing in anyone else to compete for the job. Veteran options like Ilya Kovalchuk or Corey Perry sound nice, but given that the team has limited cap space and an identity being built around speed and skill, it doesn't appear to be a fit. The job is Kapanen's to lose.
If this 'wild-card' wants to stick around the Penguins top line, he better find some chemistry with No. 87 and fast. His ice-time depends on it.
---
---