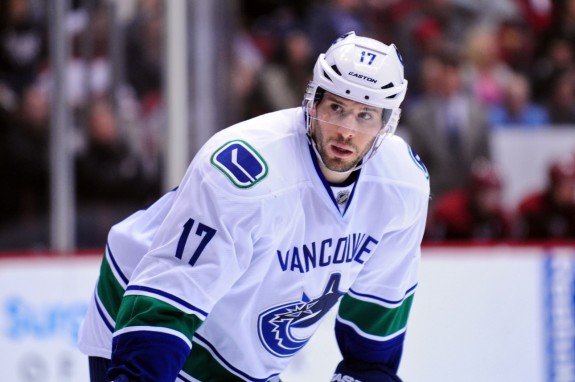 The Pittsburgh Penguins are mistakenly pursuing a trade for Ryan Kesler. He's a great player, and would add talent to the roster, but acquiring Kesler won't improve the overall team. His addition would still leave the Penguins with plenty of holes to fill on their roster.
There are multiple reports that general manager Ray Shero made a number of offers to the Vancouver Canucks for Kesler. According to Rob Rossi of the Pittsburgh Tribune-Review, "a proposed deal would send Kesler to the Penguins in exchange for center Brandon Sutter, two 2014 draft picks — likely a first- and third-round — and the Canucks' choice of defensemen Simon Despres or Brian Dumoulin, the sources said."
Kesler Third-line Center
THW's Mike Colligan wrote that the Penguins Need to Revive their Three-Center Model. Colligan states that the Penguins want to go back to their glory days when they appeared in back-to-back Stanley Cup Finals. The Penguins' plan is to acquire Kesler and mirror the days when they were built down the middle with three elite centers.
Unlike Sutter, Kesler is considered more of an elite center and demands power-play time based off of his reputation. The time on the man-advantage would likely provide Kesler with better individual statistics than Sutter. But with the Penguins' lack of third-line scoring wingers, it's a longshot that Kesler provides more even-strength production than Sutter.
The Penguins currently have a three-center model, but lack the type of players who produce offense on their third line. Sutter isn't the problem. He doesn't have the support of wingers around him to produce. Kesler would have the same problem centering the third line. Rossi indirectly cites this problem in his article that "five first- or second-line forwards had combined to score 111 of the Penguins' 187 goals – or 59.4 percent."
Jordan Staal was an integral part of the three-center model anchoring the third line. But don't forget that Staal played between Tyler Kennedy and Matt Cooke. Kennedy and Cooke were two third-line wingers who produced offense. They made Staal a better player. Look at what Staal has done as a second-line center with the Carolina Hurricanes. Not much without Kennedy and Cooke.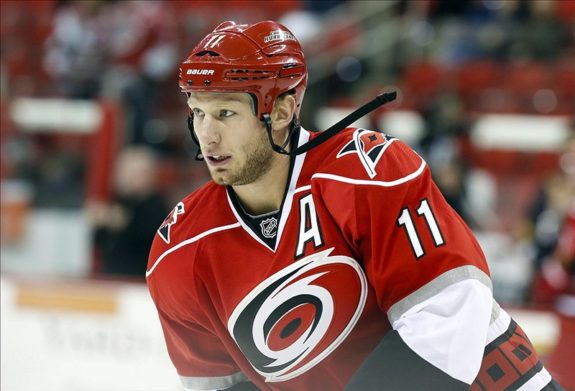 Kesler First-line Right Wing
If Kesler is brought into play as a right wing on Crosby's line and Sutter is dealt, then the third line is lacking an NHL-caliber center. Consider Penguins' forwards who've played on the third or fourth line this season. There's not one potential candidate who could handle the third-line center role if Kesler played on Crosby's line. The Penguins are low on forward depth. Giving away three or four players for one center (Kesler) isn't going to help the team in the long run.
First-line right wing – not three-center model – should be the top priority for Shero. This means finding a true right wing to play on Crosby's line. Brian Gibbons isn't the answer. Gibbons doesn't have the skill or experience to carry the burden of playing on the first line.
Missing Dupuis
An overall observation in games without Dupuis shows Crosby and Kunitz failing the eye test. These two aren't creating scoring chances and they've seen a drop in production. Although Crosby and Kunitz are viewed as playing on the first line, they're no longer the Penguins' best line. The Malkin line took over this label.
Crosby registered four goals in his last 14 games. His points-per-game average dropped in the absence of Dupuis. In 39 games with Dupuis, Crosby went scoreless seven times. He's gone scoreless six times in the 21 games since the injury to Dupuis. Crosby had a plus-minus rating of +10 with Dupuis and an even rating without Dupuis. Crosby didn't lose his skill overnight, but he needs an adequate right wing.
Kunitz went from one of the most revered snipers in the league to a secondary threat since Dupuis went down. It's startling that Kunitz is pointless in his last six games. In 21 games without Dupuis as his wingman, Kunitz is pointless in half of those contests. Kunitz scored a goal in every other game with Dupuis (20 goals in 39 games) to scoring a goal in every three games (7 goals in 21 games) without Dupuis.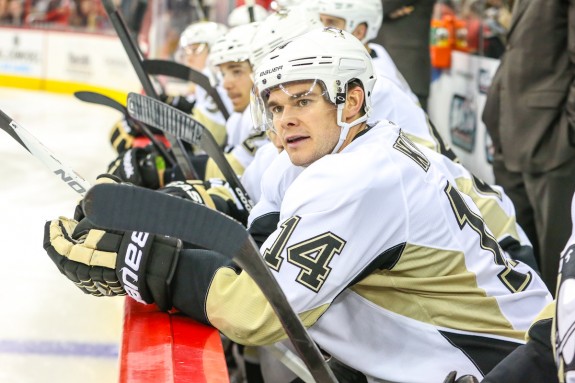 Kesler Trade is a Mistake
If the Penguins trade Sutter as part of the Kesler deal, the team will have a huge weakness on the first or third line. Kesler can center the third-line, but the first line would lack effectiveness and a legitimate right-winger. If Kesler plays as a right wing on the first line, the third line becomes worse because neither Kesler nor Sutter are the center.
Shero should give up on the Kesler trade. The Penguins are stockpiled with defensemen. Shero can trade one or two defensemen and pursue a player with the ability to play right wing on the first line. This lets the Penguins keep a quality third-line center in Sutter and fulfill their need for a right wing who can boost the play of Crosby and Kunitz. The team is better off this way. If Shero acquires Kesler, the Penguins fix one of their roster needs but create another problem.
Justin Glock has covered the Pittsburgh Penguins for The Hockey Writers since 2011. As a lead writer, his Penguins knowledge traces back over two decades. For any requests, please feel free to contact Justin via email: JGlock10@gmail.com.