The Pittsburgh Penguins are skating on thin ice. Somehow, they keep squeaking out points but are not playing a sustainable way of hockey. They don't look like a Stanley Cup contending team. Considering the defensive injuries, they have endured and falling behind in virtually every game played this season, it's impressive that they currently sit fourth in the East Division standings.
General manager Jim Rutherford's abrupt resignation last week leaves the new general manager considering whether to continue the push to win now with aging stars or to rebuild with younger players. As much as it pains me to say this, it is not realistic for the Penguins to win now. They simply do not have a roster good enough and are not one or two players away. There are deeper problems, that might take more than a season or two to fix.
Stars Are Slowing Down
Unfortunately for the Penguins, Sidney Crosby, Evgeni Malkin and Kris Letang are not Benjamin Button. They aren't reverse aging on the ice and it has shown. Crosby is the only one out of the three who has not been off to a slow start. He leads the team with four goals and eight points. He has scored some highlight reel and key goals for the Penguins, especially the overtime winner against the New York Rangers Saturday night.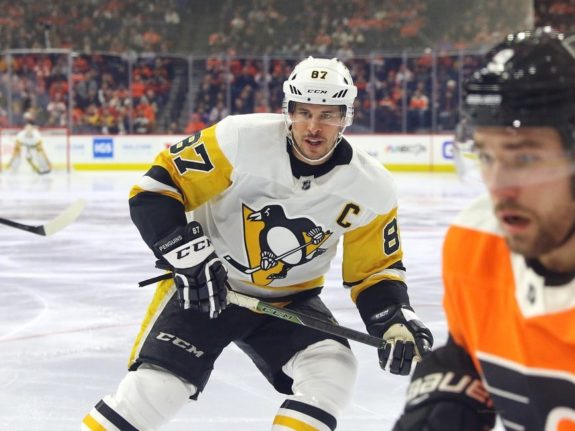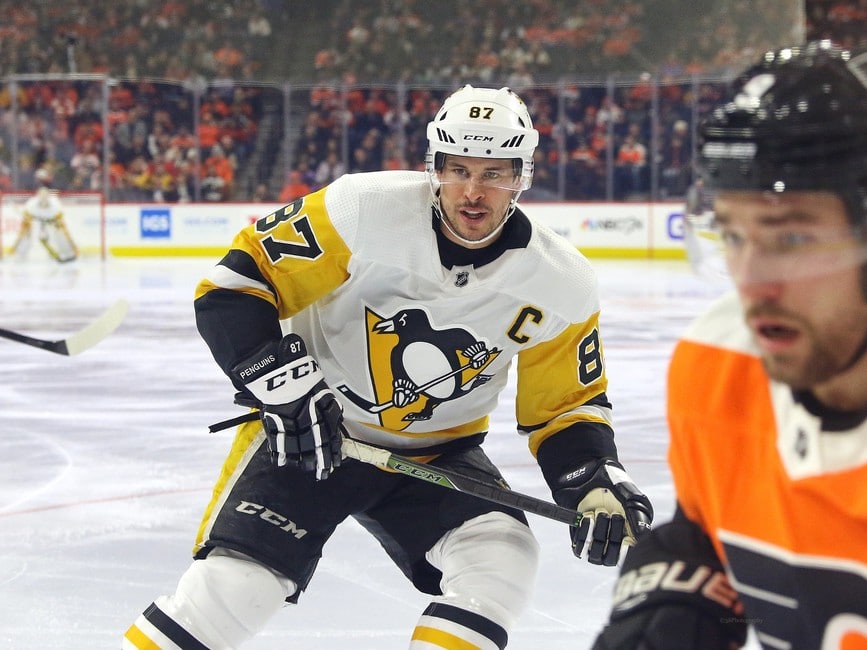 Through the first nine games of the season, he has gone pointless in four games. Two of the games were losses against the Boston Bruins where he didn't make much of an impact on the ice. A pretty good start for an "aging" superstar. He will probably be a Penguin for life if he wants despite talks about trading him. His production is not the problem, his counterparts are.
Related: Potential Rebuild Could Mean Crosby Gets Moved
Malkin is struggling and he knows it. He is getting the chances and not capitalizing on it like we are used to seeing.
Pairing him with Kasperi Kapanen has given him some life, yet we have not seen him barreling over defenses like he used to. Malkin and Letang embarrassed themselves by not capitalizing on a 3-on-0 breakaway in overtime against the Bruins last week. Those players in their prime would have buried that goal. Letang has three points this season, all of them assists. He is also averaging a minus-one this season. He has been beaten badly and caught out of position multiple times. They are still elite but are not as quick and efficient in a league that is getting younger and faster.
Injuries have not been on Crosby, Malkin or Letang's side, either. Last season, Crosby missed 28 games, Malkin missed 14 games and Letang missed eight games due to injury. Now, Letang could possibly miss more time after getting injured during the first period against the Rangers Saturday night. Since they aren't getting any younger, these injuries are becoming more frequent and don't help if a team is built around these veterans. To rely on players who routinely get hurt, doesn't make the Penguins great Stanley Cup contenders. Both players have one more year left on their contracts. Realistically, the organization isn't going to fix their other problems in the next year.
Unstable Goaltending
One of Rutherford's last moves this summer was trading Matt Murray to go with Tristan Jarry and Casey DeSmith in the net. Jarry and DeSmith had started less than 60 NHL games each to start this season, and both have had terrible starts.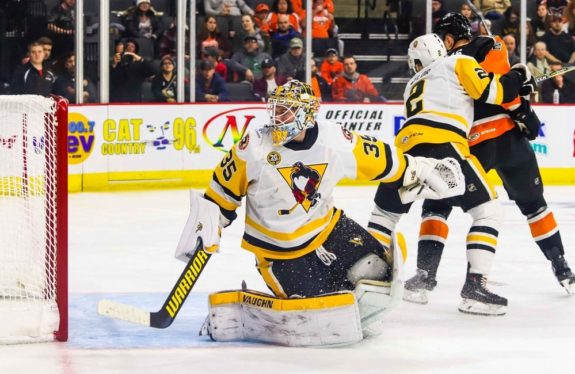 Jarry has a .859 save percentage (SV%) ranked 50th in the NHL. DeSmith hasn't fared much better with a .875 SV% ranked 45th in the NHL. Both have looked shaky and nervous in goal. The defense in front of them is not great, but they are letting in too many shots.
Related: Penguins Weekly: Injuries, Rutherford & Goalie Troubles  
To win a Stanley Cup, you need an elite goaltender, which Jarry and DeSmith are not. Each of them is averaging over three goals allowed a game this season. The Penguins aren't going to make a deep run with that type of goaltending. Four of their five wins have been in overtime. Their weak goaltending has been exposed in almost every game this season with the offense bailing out their mistakes. Jarry and DeSmith have yet to show flashes that they will turn into steady goaltenders in the next two seasons. It's unrealistic to think they will, especially with the fragile defense in front of them. The new general manager is going to have to figure out the goaltending situation first if he wants to build a contender.
Inconsistent Defense
The defense is riddled with injuries. The defense pre-injuries wasn't deep and playing inconsistently. Even with the defense at full strength, there is a steep drop from Letang and Brian Dumoulin on the depth chart. John Marino was impressive last season but is still only in his second season. Marcus Pettersson has only played four games this season. Pierre-Olivier Joseph has been a bright spot in his first few NHL games with assists in five games, three against the Rangers Saturday.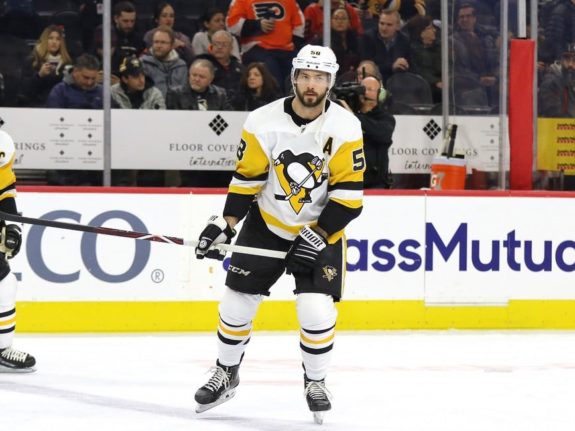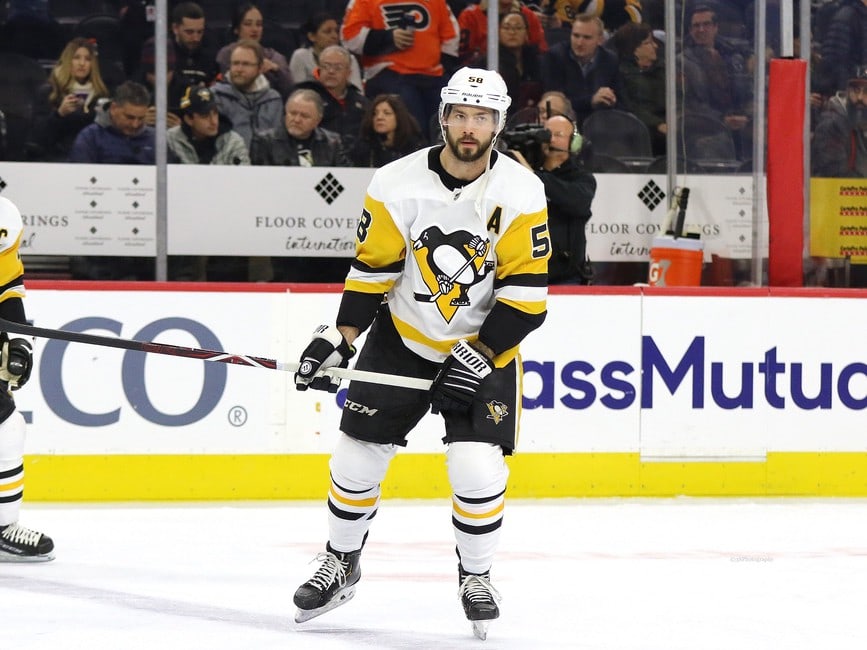 With a win-now approach, the Penguins need a deeper more consistent unit as a whole. The team has allowed 34 goals this season, the fourth-most in the NHL. They have a 74.2 penalty kill percentage ranked 24th in the NHL. Those numbers aren't going to get you deep into the playoffs.  
Who knows when or if the Penguins will be at full strength at defense this season. They didn't look sharp before the injuries, especially in the opening series against the Philadelphia Flyers. In a shortened season, time is not on their side. The Penguins haven't established an identity yet and seem to fall behind every game. They aren't good enough to win the Stanley Cup this year. If the new general manager wants to win now, he's going to have to make some splashy moves that will probably not be possible without losing one of the old core or new budding stars. The organization is on the clock, and their time is running out.
---
---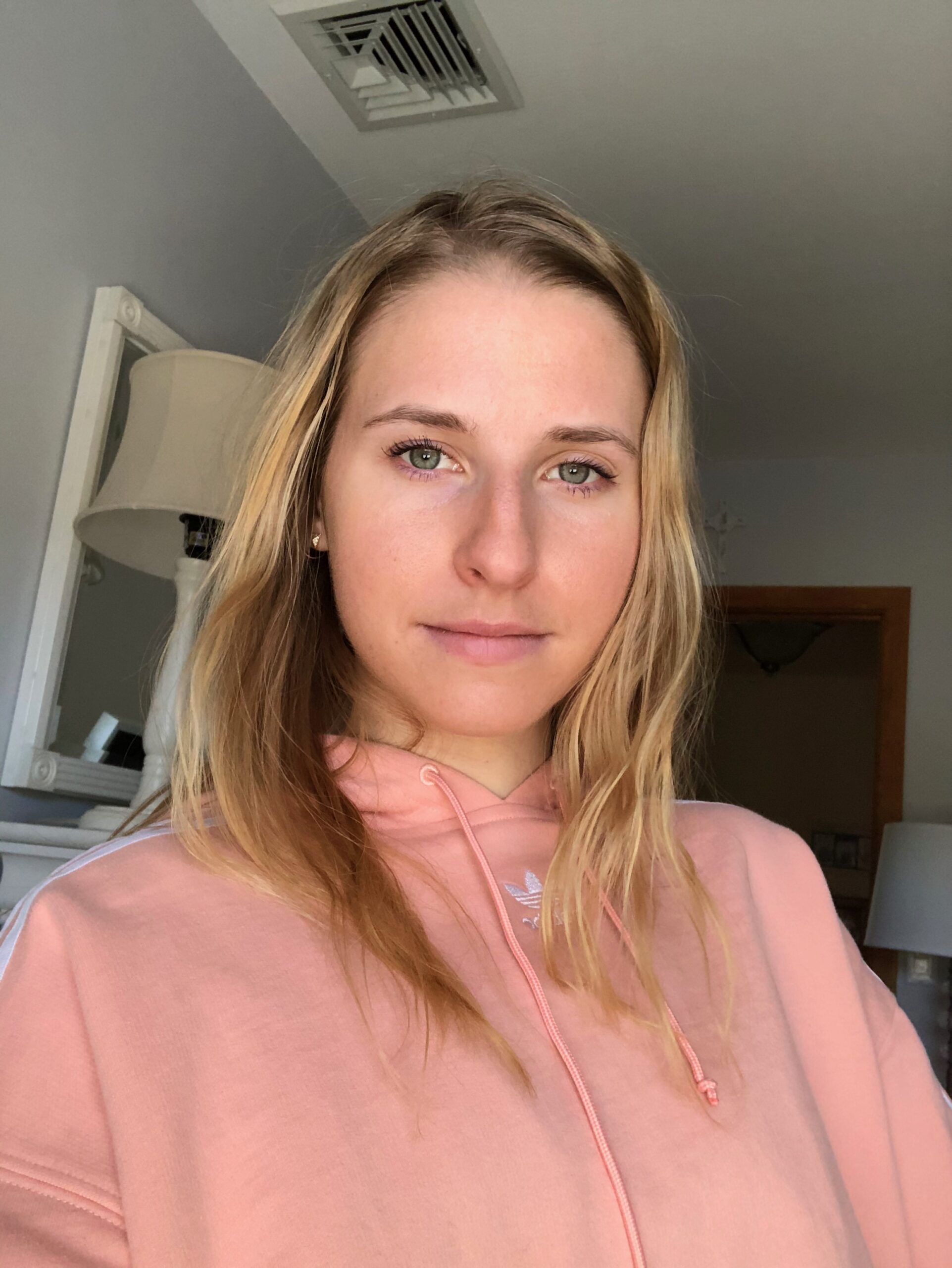 Native Long Islander who graduated from St. John's University in 2018. I have been an avid hockey fan since childhood when my dad decided to get NHL Network. I am excited to be covering the Penguins this season!