Nikolaj Ehlers, the dashing dane, has been on fire for the Jets to start the 2021 season, putting up five goals and six assists for 11 points. As of February 1 this put him tied for eighth in the entire National Hockey League, a very impressive stat. The speedy winger has shown that he is more confident with the puck so far and is poised to continue this for the rest of the year.
This article takes a look at who exactly Ehlers is and why he is breaking out this season as the star he seems to be. It also takes look at his future with the Jets and just how high his ceiling actually is
Junior Hockey Career
Like most kids from Denmark, Ehlers began his career by playing high-level youth hockey for Biel-Bienne II Under 15 Under 17, and Under 20. In 2013, he was drafted sixth overall by the Halifax Mooseheads in the Canadian Hockey League Import Draft. Other notable players drafted in the first round include Andre Burakovsky of the Colorado Avalanche and Timo Meier of the San Jose Sharks.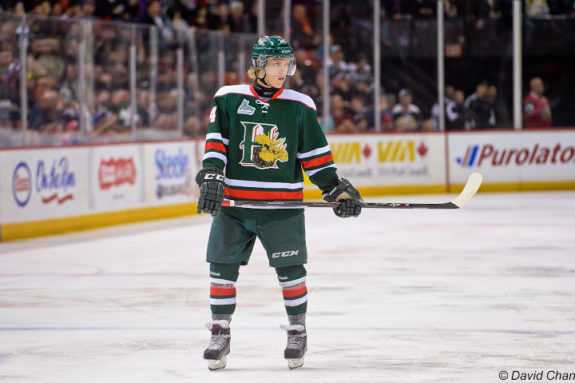 After a 104-point year in Halifax, Ehlers was selected ninth overall by the Jets in 2014. He went back to junior for one more year after his draft, putting up another above 100-point season. Ehlers only needed that one year and in 2015-16, he made the jump to the big leagues. The young player from Denmark looked like he fit in right away and that his future with the Jets was bright.
Ehlers' Skillset
Ehlers provides a skillset that not many other players in the league have. His biggest asset is not just his speed, but the things that he does when at such a high gear. His explosive stride as he flies through the neutral zone is what makes him an impact player whenever he touches the puck. He has a very quick first stride and can expose defenders whenever necessary, as shown in the 2018 season against the Washington Capitals.
Not only does Ehlers play a fast and offensively dangerous game, but he also has a little bit of feistiness that comes with him. He does not always make the big hit, but he gets in the corners and is not afraid to drop the gloves every once in a while. Whether he is fighting Tyson Barrie or even a slugger like Ryan Getzlaf, he is not afraid to send up for himself. In the Getzlaf fight, he did not win, although no one expected him to, but he did show heart and showed that he would not back down.
Ehlers' Future With the Jets
Ehlers is currently in year three of his seven year $6 million per year contract with the Jets. It is safe to say that this could end up being a steal of a deal for the team if Ehlers continues to impress. The Jets should be very happy that they have him locked up until the end of the 2024-25 season.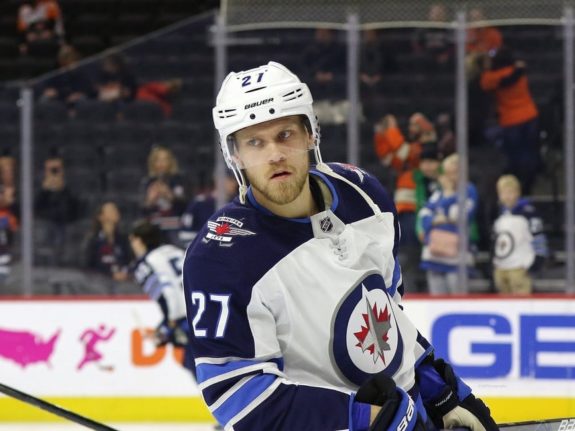 A player of his caliber needs to be played on the top two lines of the team, which is exactly where he will be for years to come. Since the trading of Patrick Laine, Ehlers has played like he is the number one scorer on the Jets. A trade like that may cause a player like Ehlers to step up and prove that he is the guy that they should look at when they need a goal at a critical point in the game.
On February 1 against the Flames, it is rumoured that he will be starting on the top line with Mark Scheifele and Andrew Copp. The three should get very familiar with each other because if they play well, this could be a scary line for other teams to play against.
Ehlers' Ceiling
It is always hard to tell how high a young players ceiling is, but I can almost guaranteed that Ehlers will be top five to seven right wingers in the NHL by the time that he hits his prime. His talent and his heart will take him as far as he pushes himself to get there.
In the future, I see him putting up 75-90 points a year every year that he plays in the league. This should put him in top 20 in scoring in the whole league. Ehlers will have a chance to get to play with Scheifele or Pierre-Luc Dubois in future years and this could work wonders for him. Both players will allow him to use his speed along the boards and create opportunities for his big centermen.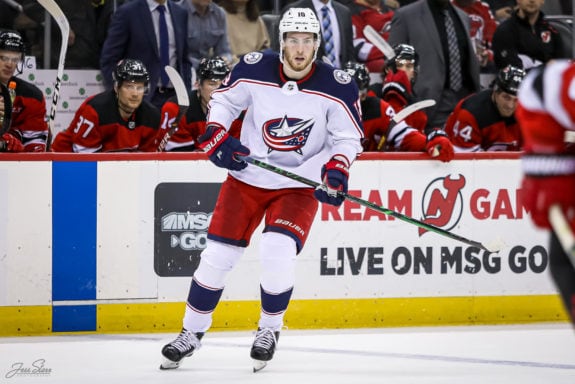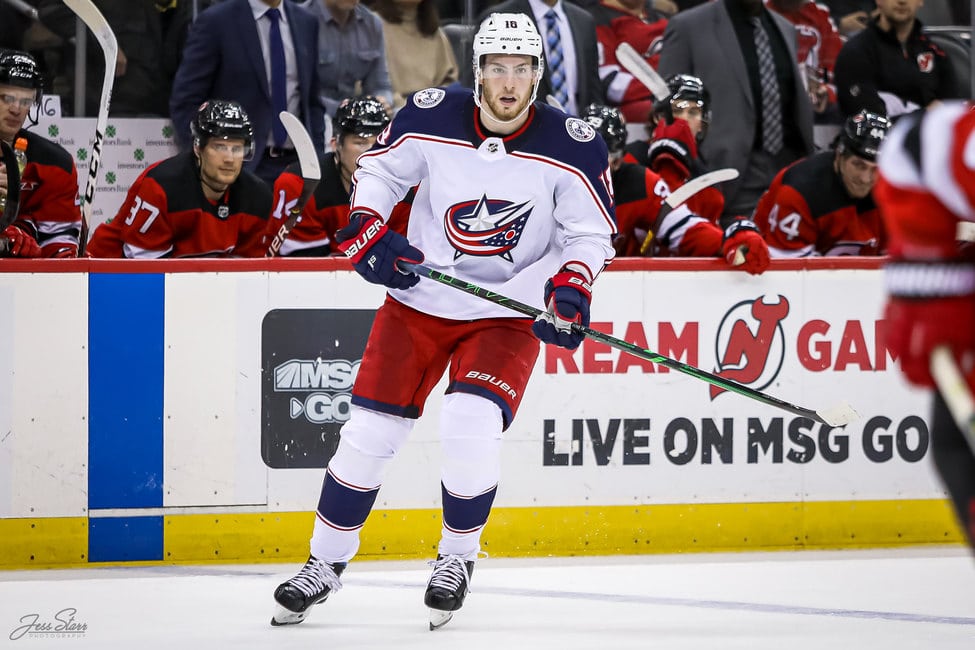 Let me know in the comments where you guys think Ehlers will be when he hits his prime around the age of 27.
Finishing 2021 Season
Later in the year as the season finishes, Ehlers should prove that he is one of the best wingers in the league. Jets fans should be excited for what this young guy has to offer and he will hopefully be in a Jets uniform for years to come.
Catch Ehlers and the Jets on February 1 as they start their four game series against the Calgary flames. It should be a rough series and could be a perfect one for Ehlers to show his skillset and perform for the Jets and Flames fans.
---
---
Hello my name is Isaiah Wagner and I am from Winnipeg. I am currently a Winnipeg Jets writer for The Hockey Writers. I am very excited to share my passion about hockey and the Jets with you!