Ian Cole and Justin Schultz have occupied the third defensive pairing since late in the 2015-16 regular season. And while each had seen their share of respective questions, lately they've been fantastic.
Schultz Scoring
Schultz has morphed from his early season self to a defenseman who's doing his best Sidney Crosby impression. Ok, maybe that's an exaggeration, but he is on a tear offensively, having scored nine points in the last nine games. That's pretty Crosby-like.
And even that impressive stat doesn't truly represent how well he's seeing the net. He's had shots blocked at the last second, seen several of his passes tipped away at the very last second and he's even seen at least a few quality scoring opportunities ring off of goalposts. He looks comfortable, poised and confident. He's playing a generous amount of minutes as indicated by the stats below. All told, Schultz is playing quality minutes and giving the Penguins at least another flexible talent with which to combat a multitude of on-ice situations.
Yahoo's Scott Pianowski expressed similar sentiments in his recent NHL Stock Watch. Is it possible that, after years of mediocre output, he's finally making good on his potential? That remains to be seen, but for now, the Penguins are ecstatic that their $1.4M investment is playing at such a high level.
One more thing on Schultz: he's not lacking for defensive responsibility, either. Check out the clip below where he bails out Matt Murray by preventing a would-be goal. Truly, he is embodying the very foundation of what it takes to be a quality defenseman.

Cole Locking It Down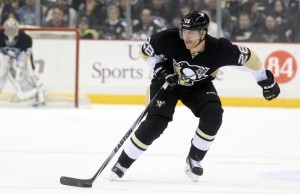 Ian Cole, on the other hand, isn't so flashy with his recent quality play. True, Cole isn't the offensive threat Schultz is, but he has complimented Schultz well by playing the shutdown defender to Schultz's offensive mastery.
Cole is averaging about 30 more seconds per game since November 25; proof that he's being relied upon to get the job done. His stats show that during his first full season with the Pens, Cole spent a great deal of time on the ice when shorthanded – something he hadn't previously done much with his previous team, the St. Louis Blues. Cole's already logged nearly 70 minutes on the penalty kill this season (his shorthanded stats are below.) I wrote earlier this month about the PK woes currently being experienced by the Penguins, and if they're going to change, Cole will play a huge role in correcting it.
Advanced NHL career statistics
PDO (SH)
Zone Starts (SH)
Season
Team
GP
TOI
oiSV%
PDO
oZS%
dZS%
2010-11
STL
26
25.6
83.3
83.3
5.0
95.0
2011-12
STL
26
11.8
100.0
100.0
0.0
100.0
2012-13
STL
15
11.8
100.0
0.0
100.0
2013-14
STL
46
29.5
95.8
95.8
0.0
100.0
2014-15
TOT
74
23.1
87.5
87.5
16.7
83.3
2014-15
STL
54
11.5
81.8
12.5
87.5
2014-15
PIT
20
11.7
100.0
100.0
20.0
80.0
2015-16
PIT
70
161.6
92.0
106.3
6.8
93.2
2016-17
PIT
28
68.7
77.1
77.1
6.8
93.2
One last word on Cole – he's also recently found his scoring touch. In his last eight games, he's chipped in nine points. While not typical of Cole's style of play, he's thriving alongside Schultz. And both are producing in ways previously unexpected of them.
[irp]
In the Nick of Time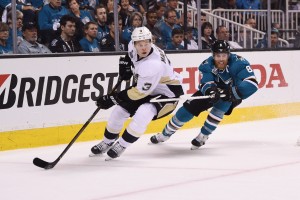 What's important to understand is that Cole and Schultz are rising at the right time. The current second defensive pairing of Trevor Daley and Olli Maatta haven't been true-to-form lately, with Daley playing about as well as he did prior to the playoffs last season and Maatta riding a rollercoaster of defensive irresponsibility.
While head coach Mike Sullivan likely isn't looking to push Cole and Schultz into more ice time, affording them an extra 30 seconds per game might not be a bad way to reward their largely impressive recent play. Schultz and Cole are very much a "less is more" pairing and could find themselves either overmatched or "attempting to do more" with a more generous amount of ice time. No sense in attempting to fix something that isn't broken.
In a year where the Pittsburgh Penguins already have glaring questions, it's a relief when answers arrive. For example, it's no secret that the goaltending battle in Pittsburgh continues to rage on, with no clear winner likely emerging any time soon. It's times like these when these definitive answers are embraced like an enforcer in a scrum. Thank our lucky stars that when questionable defensive play from the number two defensive pairing of Trevor Daley and Olli Maatta eventually presented itself, that the bottom pairing stepped up.