A lot of talk has been made in recent memory about the Pittsburgh Penguins and their "window of opportunity" for another Stanley Cup closing. As long as Sidney Crosby and Evgeni Malkin are on the team, there is always a good opportunity for a championship, but they are aging and the game is getting younger around them. It's not just the game that is getting younger, though.
The Penguins organization has been implementing a focus on youth in attempts to extend its window. The focus on youth has brought about a large number of capable prospects that will form the future of the Penguins. While some of these players may be "untouchable," they all form what are the top-10 prospects currently in the Penguins organization.
10: Joshua Maniscalco
A recent college signing from Arizona State University, Joshua Maniscalco is one of the top puck-moving defensemen in the Penguins' system. Being a playmaker has always been the best part of Maniscalco's game, even during his prep-school years at Shattuck St. Mary's.
When the Penguins traded for Jason Zucker, defensive prospect Calen Addison was sent to the Minnesota Wild. Since then, the Penguins have been searching to fill the hole left by Addison, and Maniscalco might be in a perfect position to do so. Addison is a defenseman who puts up forward like numbers; Maniscalco, despite playing in the NCAA has the same skill set. A puck-moving ability that is unmatched to opponents.
In his two seasons at ASU, Maniscalco picked up 52 points. People have begun to draw comparisons between him and John Marino; two college d-men who have a special skill for passing the puck. It may take time before we see Maniscalco in a Penguins' uniform, but if he's anything like Marino, he will fit right in when his time comes.
9: Sam Miletic
Here is a name you don't hear too often, but Sam Miletic has started to make a name for himself in the organization by improving his play with the Wilkes-Barre/Scranton (WBS) Penguins. Reaching the 2020 AHL All-Star Game, Miletic earned himself a new one-year contract with the team.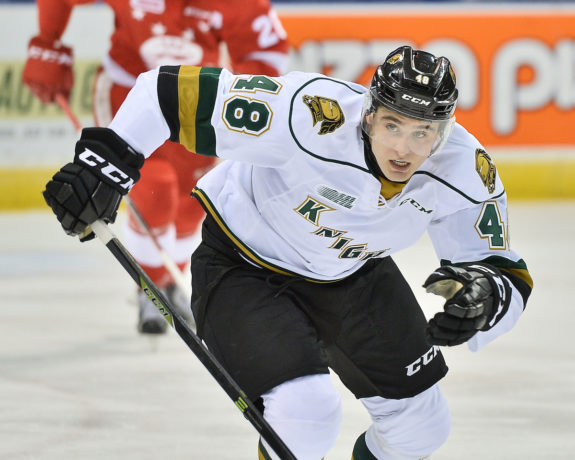 Signed as an undrafted free-agent in 2018, Miletic played in the OHL with the London Knights and Niagara IceDogs, scoring 161 points in 163 games. Ever since making it to the Penguins organization, he has impressed enough to gain a new deal with the team. In his first two seasons with the WBS Penguins, he has played in 111 games, scoring 21 goals and 46 assists for 67 points.
Miletic has been one of the Penguins' best AHL players since joining the team in 2018. His 67 points rank him second on the team over the past two seasons. Will he make his NHL debut with the Penguins in the near future? It is hard to say, but management has their eyes on him and want to see how good he can be.
8: Jordy Bellerive
It may be unusual to have a bottom-six depth piece in a top prospects list, but when it's a team like the Penguins, depth is important. Jordy Bellerive has slowed his scoring place since transitioning from the Lethbridge Hurricanes in the WHL to the AHL, but it has been a good choice.
During Bellerive's WHL tenure, he played in 274 games, scoring 117 goals, 150 assists, for 267 points. Despite being an occasional healthy scratch in the AHL, he has settled into a new style of play in the bottom six, while still being a decent point producer. In his 56 career AHL games, he has logged 12 goals and 10 assists.
The scoring was slow to start, and it may have been a learning curve. As the season went on, the points began to generate with more consistency. His final 16 points came in the last 26 games before the AHL season was ended by COVID-19.
What makes Bellerive vital to the Penguins' prospect pool is what he contributes to the physical play. While not huge in size, he isn't afraid to play with an edge to his game. That is exactly what the team likes to see from a bottom-six forward, not just the ability to produce at a modest pace, get into the dirty areas, and drop the gloves if needed.
7: Jonathan Gruden
The most recent prospect acquisition for the Penguins, Jonathan Gruden was brought into the system with the trade of Matt Murray. Since he is the newest, Gruden is the prospect Pens fans should do the most homework on.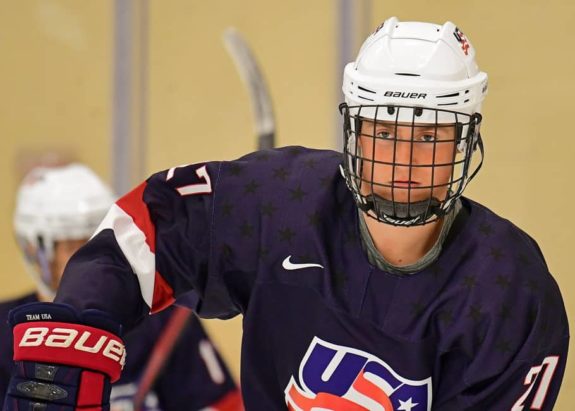 Currently a member of the OHL's London Knights, Gruden is a capable playmaker who also has a knack for goal scoring. During the 2019-20 season with the Knights, his stat line read 30 goals, 36 assists, for 66 points in 59 games.
There is no official word yet on where Gruden will be spending his 2020-21 hockey season, between the Knights or WBS Penguins. The team wants to see him develop and get a feel of where he can fit in the near future.
6: Drew O'Connor
Another recent college signee, Drew O'Connor not only grew his game in recent years, but he also grew physically. Only a short couple of years ago, O'Connor stood at 5-foot-8. Now after finishing his sophomore season with Dartmouth University he is a hefty 6-foot-3-inches tall. And only weighing in at 190lbs, there is room to grow.
O'Connor found a scoring touch during his time with the Ivy League school, scoring 38 goals in his two seasons with Dartmouth. He is a winger who presents a big body on the ice and can be a menace in front of the net. He has a lot to learn and the Penguins system should suit him well.
Since O'Connor signed during the NHL season pause, and the subsequent cancelation of the end of the AHL season, it is still a bit cloudy regarding what kind of talent he can be in the pros. Soon enough, there will be games and he will begin a new chapter in his story as a professional hockey player.
5: Emil Larmi
The one and only goalie on this list, Emil Larmi is looking to hold the third spot in the organization's goaltending depth chart following the departure of Murray. Larmi may not be the clear cut No. 1 goalie with WBS, but it's going to be his second season playing on a North American team. Last season he split time between the AHL and the ECHL's Wheeling Nailers.
Between the ECHL and AHL in 2019-20, Larmi played in 20 games and held a record of 6-10-4. He is another player that might be experiencing a learning curve, transitioning from a European style of play to the faster North American game. The organization believes the social media favorite will be able to make great strides in growing as a player.
Currently on loan to HPK Hameenlinna of the SM-Liiga in Finland, Larmi has played in three games and is yet to lose in regulation. In the three games, he has a 2.55 goals-against average and a .890 save percentage.
Larmi already has one of the most unusual stories when it comes to reaching the NHL. He was given the chance to serve as a backup to Tristan Jarry in a game when Casey DeSmith couldn't find his passport to travel to Montreal. Larmi did not play in the game but was the recorded backup during the Penguins' overtime victory.
4: Kasper Bjorkqvist
After losing most of the 2019-20 season with a lower-body injury, Kasper Bjorkqvist is looking to have a bounce-back year in 2021. Bjorkqvist will have to make real noise to be given a fair shake in the organization. He was drafted in the second round in 2016 by the Penguins and is entering the final year of his current contract.
The only real look anyone has on Bjorkqvist so far is his play at Providence College in the NCAA. With Providence, he played in 102 games over three seasons and improved with each passing year, scoring a total of 62 points. While he showed promise in college, this final year of his deal could be make or break for him with the Penguins.
Currently playing in the SM-Liiga in Finland, Bjorkqvist has played in 10 games and scored nine points for KooKoo Kouvola. All a step in the right direction as he awaits a return to the WBS Penguins where he aims to grow his game and return to form after losing a whole year.
3: Nathan Legare
For some, NHL preseason games are not worth watching. For Nathan Legare, it was the preseason where he showed what kind of player he could be in Pittsburgh. Legare scored a pair of goals against the Columbus Blue Jackets and earned an entry-level contract within a couple of days. Since then, Legare has been on the radar and is being watched as he progresses.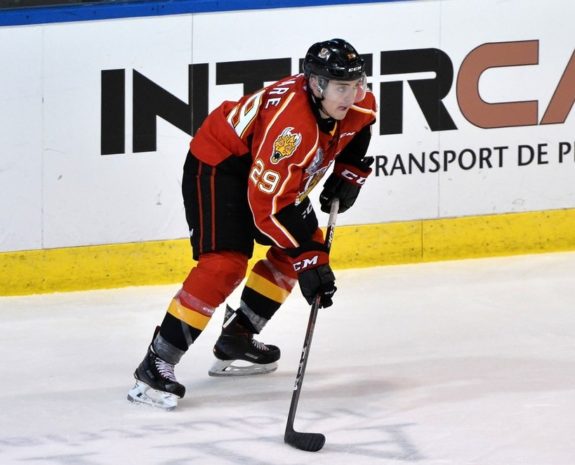 It has been mentioned a few times that Legare had a down year in 2019-20, but not by much. He can still score and move the puck as captain of Baie-Comeau Drakkar of the QMJHL, but it is his skating and defensive ability that will need improvement. He is rumored to have an amazing ability to shoot the puck, but the Penguins like guys who can play a full, 200-foot game.
The pressure will be on Legare to impress his professional team; the chances are he has a bright future if he can put his best foot forward. Returning to captain his QMJHL squad, after seven games, he has two goals, six assists, for eight points. Those totals are fairly on par for him, as he has posted 187 points in his first 191 career games in the Q.
2: Pierre-Olivier Joseph
The most likely player on this list to make his NHL debut this season, Pierre-Olivier Joseph is a 21-year-old defenseman who the Penguins acquired when sending Phil Kessel to the Arizona Coyotes. Joseph spent the entire 2019-20 season in the AHL with the WBS Penguins and was among the top blue-liners on the team.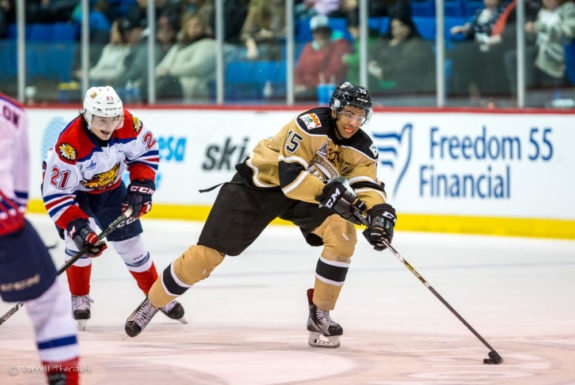 In his 52 games in the AHL, Joseph amassed three goals and 14 assists for 17 points. While awaiting the start of the 2020-21 AHL season, a great deal of trust has been put into his two-way game. A gifted passer and defender should be seen as an NHL regular in the coming seasons when he begins to really fill out his 6-foot-2-inch frame.
Brian Dumoulin comes to mind when trying to draw a comparison. Joseph and Dumoulin both have tall slender builds, but are skilled skaters who can move the puck. Scoring should usually never be the main focus for a defenseman, and Joseph exemplifies that. He is sure to play the defensive game first, then take the offensive opportunity as it is presented.
1: Sam Poulin
The top prospect in the Penguins' organization is one you're sure to have heard a lot about already. Sam Poulin, the Penguins only first-round draft pick in the past six years, has some of the highest expectations in terms of becoming an NHL superstar. Reaching that level won't happen overnight, but it is very well possible his journey in the NHL starts very soon.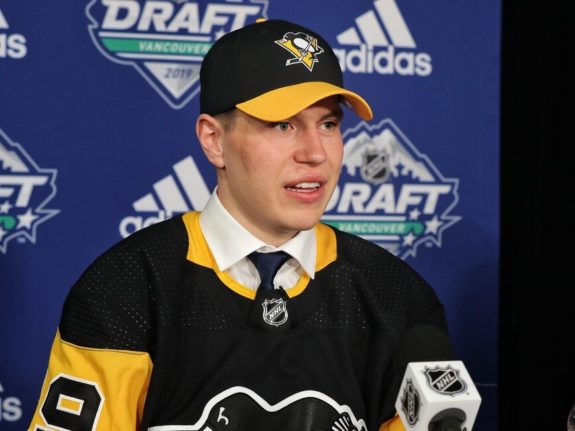 Currently in the midst of a QMJHL season, Poulin serves as captain on the Sherbrooke Phoenix, and in five games he has recorded three goals and three assists. In his first three seasons with Sherbrooke, Poulin has put up outstanding numbers that the Penguins would like to see carried into the NHL when his time comes.
His first three seasons saw him score 45, 76, and 77 points respectively. What makes his 77 points during the 2019-20 season so impressive is that he played in 46 games.
Poulin has an opportunity to make his name known on an international level, as he was one of the 46 Canadian players chosen to participate in a 28-day selection camp to make the World Junior Championship roster.
Of these 10 players, none of them are selections from the most recent NHL Draft. The COVID-19 pandemic may have played a hand in that, as we haven't seen a training/rookie camp, and can only go off of last season numbers. For those that are currently playing overseas or on their CHL team, those numbers will be watched.
Regardless, the 10 players listed above will be vital to the future of the Penguins organization. This group has seen changes from how it looked last season, but all eyes will be on them going forward.
---
---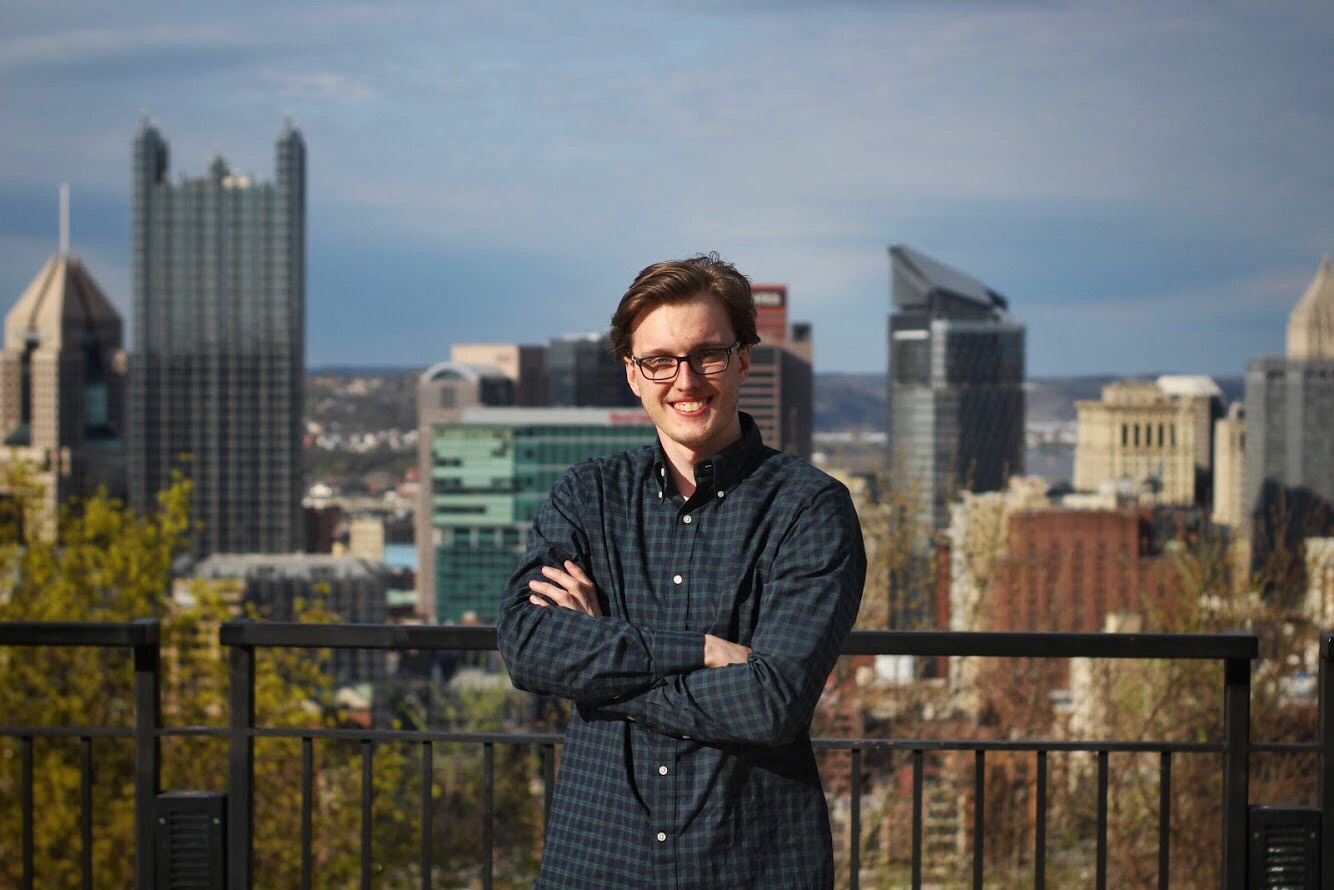 Nick Horwat is a graduate of Point Park University and was born and raised in Pittsburgh. A lifelong Penguins fan that has been watching and going to games for as long as he can remember.