I don't know about you guys, but the Pittsburgh Penguins look like an entirely different team lately than they did at the beginning of the season.
Not long ago, the Penguins stood at 5-5-1 with an array of issues to deal with. But now, they have climbed that record to 9-6-1 and sit fourth in the MassMutual East Division, which if the season ended today, would be a playoff position.
Although the Penguins dropped a 3-1 decision at home to the Capitals earlier in the week on Tuesday, they rebounded to pick up a pair of impressive wins later on in the week. On Thursday, Tristan Jarry made 31 saves en route to a 4-1 win over the New York Islanders before Kris Letang's late goal on Saturday gave the Penguins a 3-2 win against New York in Sidney Crosby's 1,000th career game.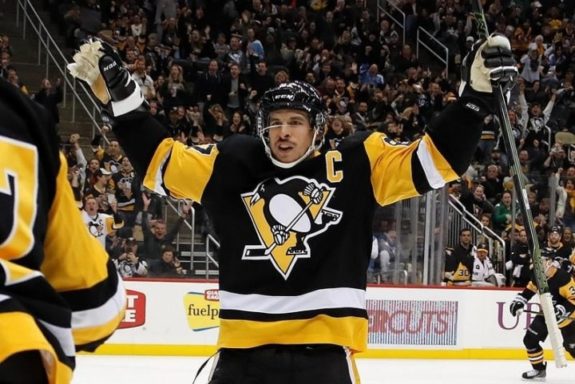 There are a lot of things to like about the Penguins' game lately, including the play of Jarry, the awakening of defensemen Mike Matheson and Letang, and others.
O Captain! My Captain!
Simply said, there has been no better professional athlete to play in Pittsburgh than Crosby since Mario Lemieux or perhaps Pittsburgh Pirates' great Roberto Clemente.
The way Crosby carries himself and his humility, along with his elite and unique talent, has been a godsend for the Penguins since he was drafted first overall in 2005.
His touching tribute played prior to Saturday's game reminded us just how special of a player and person he is, and the Pittsburgh fan base has been extremely lucky to not only see the great talent of players like Lemieux and Jaromir Jagr but Crosby and Evgeni Malkin as well.
Jarry Starting to Come Around
Much of the Penguins' success in the past two games can be directly correlated to Jarry's play. It's no secret that the 25-year-old had a horrible start to the season, but it seems as if he is really starting to settle in.
I'll be the first to recognize that I was awfully hard on Jarry in the early going and am big enough to admit that he is turning it around and playing better.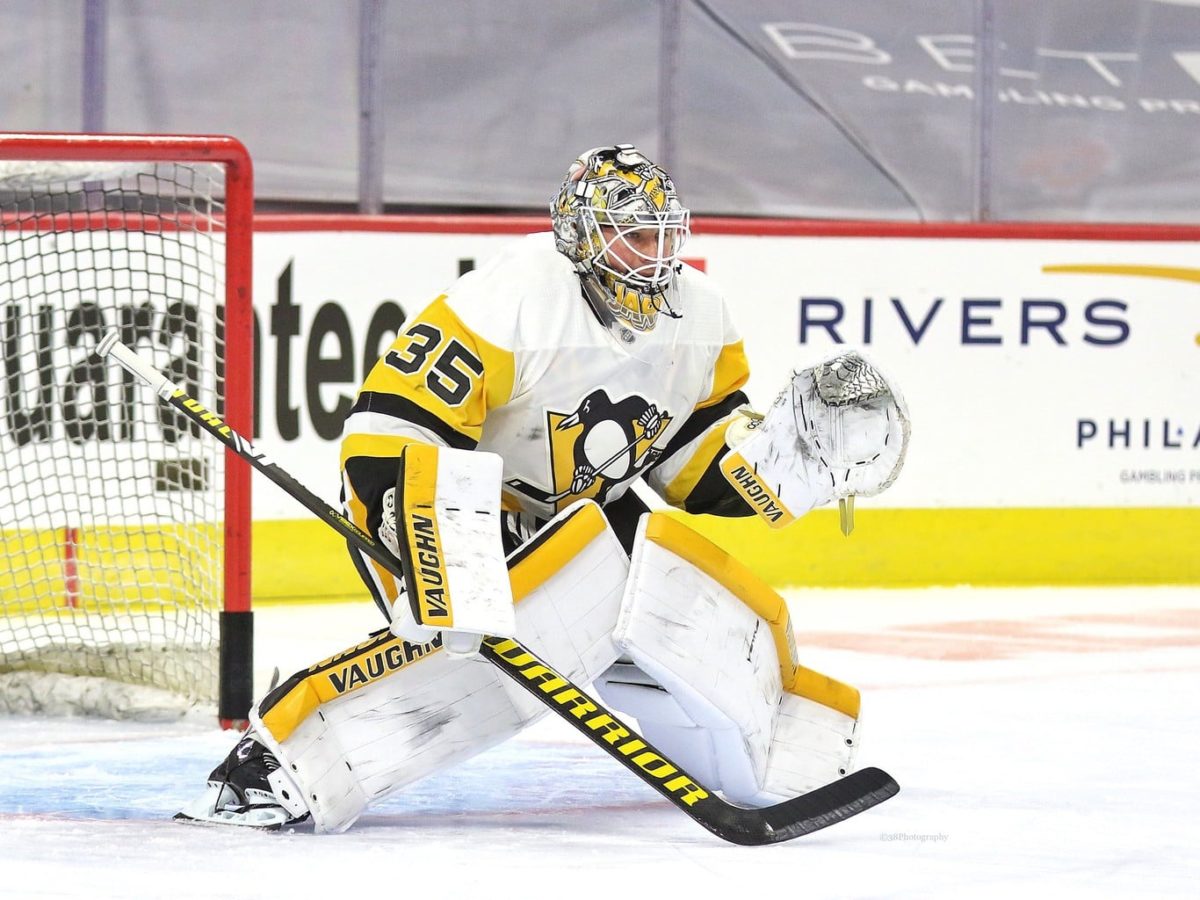 In the last two games, Jarry has stopped 64-of-67 shots he has faced and has evened up his record at 5-5-0. If the Penguins want to not only be a playoff team but a Cup contender, they absolutely need Jarry to be at the top of his game.
Earlier in the season, when Jarry was dismal, it was evident how much it was dragging down the team. The only thing that kept the Penguins afloat in that time was the play of backup goalie Casey DeSmith. As long as Jarry continues this play that we have seen out of him in the past few games, anything from DeSmith will just be an added bonus.
Matheson, Letang Stepping Up Their Game
They always say the goaltender is your last line of defense. Well, the second-to-last line of defense, if you will, has been outstanding as of late — especially Matheson.
On Saturday with the Penguins trailing 2-1, Matheson singlehandedly created a play that led to the game-tying goal.
As Matheson was skating out from behind his net with New York's Jordan Eberle hounding behind him, Matheson carried and protected the puck through the neutral zone before dishing it off to Teddy Blueger. Blueger then gave it back to Matheson before the newly-acquired defensemen fired into the back of the net to tie the game. It was also Matheson's first goal in a Penguins' uniform.
Matheson now has a plus/minus rating of plus-5, which is tied for second-best on the team, and his play on tape is evident that he can be an elite offensive defender.
On the other hand, Letang has also been a bright spot for the Penguins' defensive corps. His play was also evident on Saturday as he netted the other two goals, including the game-winner.
Letang, along with Jarry, had a horrid start to the season, but it starting to turn it around. His stats don't really show his improvement like it does when you watch him play. Yet, he still has nine points and is on the plus side of his plus/minus rating for the first time this season.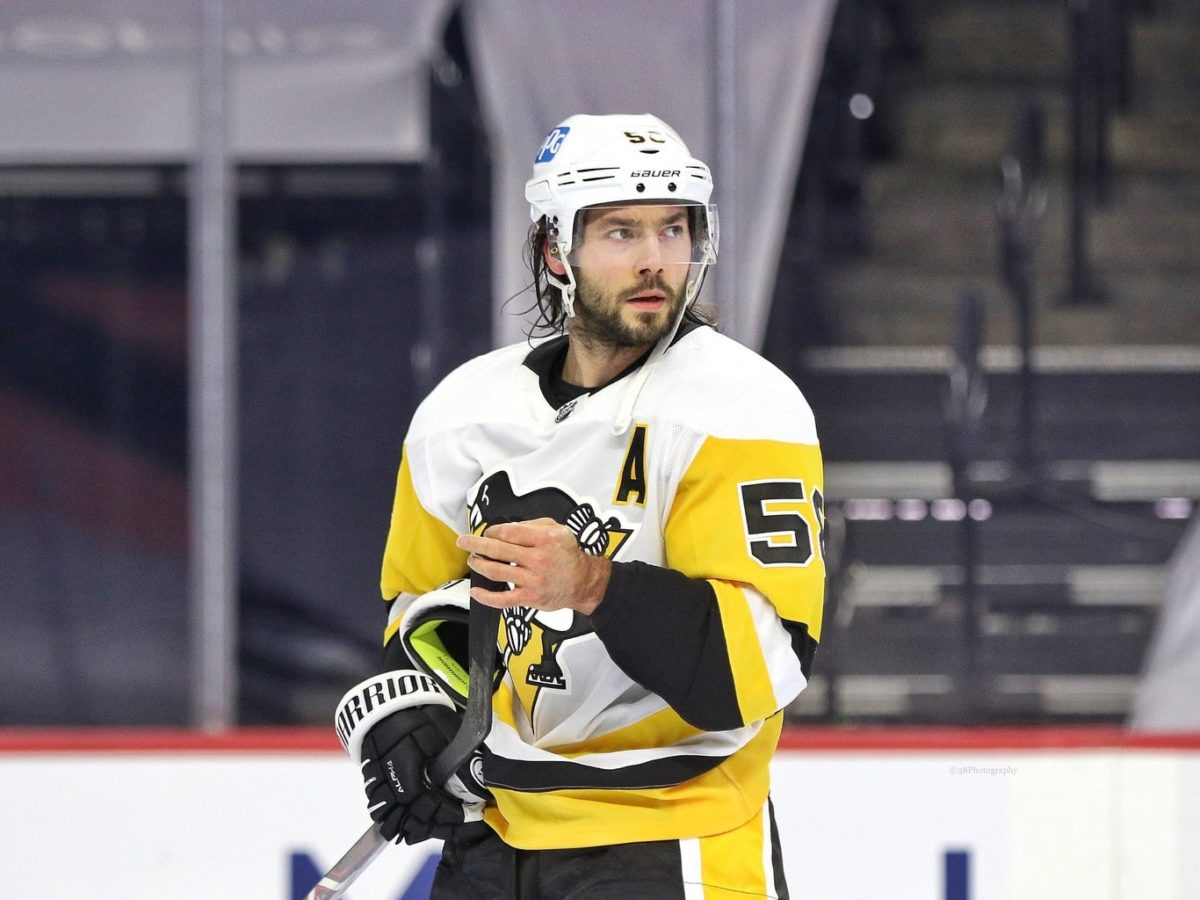 There is still a lot of improvement needed in Letang's game as he is still turning the puck over too often, but it is getting better.
Housekeeping
Pittsburgh assigned a few more newcomers to the taxi squad on Friday, including forwards Jordy Bellerive and Josh Currie, along with goaltender Emil Larmi.
Also, defenseman Zach Trotman was re-assigned to the Wilkes-Barre/Scranton Penguins after undergoing surgery on his right knee in January.
The Penguins are back in action on Tuesday as they travel to Washington to take on Alexander Ovechkin and the Capitals.
---
---