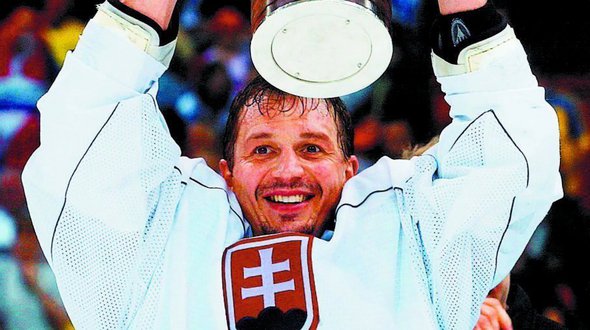 When did you start watching hockey? When did you commit to spending a few hours, every other day, for two-thirds of the year, to being a spectator? When did you fall in love with the beautiful game? I remember the moment. I had been flirting with hockey for a while. I was a teenager, a high school boy. Like others my age, I was looking for something different to get into, something novel. Living in the rural south, hockey was about as different as you could get. Around here college basketball and auto racing is king. Certainly not a game played on a sheet of ice. Even during our coldest winters our ponds do not freeze sufficently to attempt to skate. No, hockey was strange and exotic: an ultra fast game played by people from other countries with rules far different than anything I had ever seen before. And then there was the sporadic violence and fist fights. Young men like that an awful lot.
During my senior year our high school band took a trip to Toronto for a competition. The Blue Jays had just won the World Series and the city was trumpeting that success. But I wasn't interested in that. I drank in all the hockey culture. I stood in the CN tower and observed the wall of TV monitors that displayed ever show being broadcast at that moment from the precipice of the needle. At least half a dozen were hockey games. I came home from that trip a Maple Leafs fan. I had hats and shirts and all of the regalia. Doug Gilmour, Dave Andreychuk and Felix Potvin were about to make a run at the Cup. I stayed up late after my job at Wal-Mart to watch overtime games against the Kings in the conference finals. I was always groggy the next morning at school. Eventually the Leafs fell to the Great One. It was the one and only time I had ever bet money on a sports outcome.
The following year I found it very difficult to find Maple Leaf games on TV. That was the 94-95 season. I could not reliably see the team I had adopted as my own. So I watched what I could find. There was a time before Fox and Comcast when independent regional sports networks dominated local broadcasting. In my area it was Home Team Sports covering the D.C. metropolitan footprint. Does anyone else miss the old "pinball machine" opening sequence? They showed every Capitals game. As is the nature of things, I grew to love the team I was able to watch most often. The moment that turned my infatuation into love is etched upon my mind. It was a breakaway by Todd Krygier. He knocked the puck off of an opponents stick at the offensive blue line and skated in unopposed. He shot. The goalie made the save and the rebound went to the corner. The defense recovered. They skated up ice. What's this? The defenseman coughed up the puck again! Krygier skated in alone! He shot… he scored! Pandamonium. A grinder like Krygier might get one breakaway shot a season, yet on one shift he gets back to back chances and he pots one. I was hooked and I was a Caps fan.
This was most fortunate for me as Peter Bondra had recently arrived in the nation's capital. He was taken with the 156th pick in the 1990 draft, a real diamond in the rough. Caps scout Jack Button had stayed a day longer than his peers while on a prospecting trip to Europe  just to see him play. The Ukrainian born Slovak national had already played for four years in the Soviet league. He came during a time of turmoil and change when athletes were just beginning to flow from behind the crumbling Iron Curtain. Within the first few years of his NHL career he became Washingtons leading scorer and best offensive weapon, a role he would not relinquish.
Bondra was a fast skater, one of the speediest in the league. He regularly competed in the fastest skater competition during all-star weekend festivities, winning it in 97 and 99. His wide stance gave him impeccable balance. A winger with a left handed shot, he flew down the right side, glided to the middle and unleashed wicked wrist shots. I can still see him with my minds eye, waiting for the goalie to move laterally and open his five hole. On the power play he took one timers from the point that were laser beams. He had control over his back handed shot that others failed to master. He was an excellent teammate and responsible defensively, regularly playing on the PK. During the 90's, the Caps were known for their defense first mentality and superior penalty kill. Even in this culture he shined offensively.
It was my pleasure to watch him perform. Meeting him at a fan convention was a highlight of my life.
But let's look at the nuts and bolts of the thing. The numbers and arguments are what Hall decisions rest on. Bondra scored 503 goals in his career and tallied 389 assists, for a total of 892 points. He played in 1081 NHL games. He netted 19 hat tricks. He appeared in five All-Star games. He won the Rocket Richard twice: in the 94-95 season and the 97-98 season. In an era of low goal scoring, he scored more than fifty on two occasions. He won gold at the World Championships in 2002.
Let's compare those numbers with recent inductee Joe Nieuwendyk. Joe scored 564 goals and tallied 562 assists for a total of 1,126 points over the course of 1,257 NHL games. He won the Calder Trophy as a rookie, the Conn Smythe in 1999 and the Stanley Cup on three occassions. He also won Olympic Gold in 2002.
How about fellow inductee Doug Gilmour? He potted 450 goals and racked up a stunning 964 assists for a total of 1,414 points over a career spanning 1,474 NHL games. He won the Cup along with Nieuwendyk in 1989 as well as the Selke in 1993. Gilmour also played in two All-Star games.
Bondra belongs in the hall mainly because he achieved the magic number of 500 goals. He did this in less games than Nieuwendyk. While Joe was having one of the best rookie seasons ever, Bondra was toiling in anonimity in an S.S.R. Gilmour didn't achieve the magic number in his marathon career. Bondra has the hardware to match theirs, albeit retroactively since the trophy did not exist at the time. He led the league in goals twice during his career. Neither of the others can say that. For a three year period in the mid 90's no one scored more goals than Bondra (95-96 52G, 96-97 46G, 97-98 52G). His total for those three seasons beats any other players. He was an electrifying competitor. Once he got on a scoring streak he was dazzling to behold.
Detractors will say he is not a complete enough player to be considered for the Hall of Fame. They will argue that his lack of assists shows that he was not an overall offensive player on par with other Hall members. This definciency is what kept him from the other magic number of 1,000 points, which the players used as examples reached.  And he never won the Cup.
I do not dismiss these arguments. I do not find them invalid. I find them insufficient. In his era, Bondra was elite. He was a goal scorer. His role was not the same as Nieuwendyk or Gilmour. He came from nowhere and made himself. He was not a charismatic, English-speaking leader-of-men. He didn't come up in the north american system. He was a European sniper. Do not dismiss the value of that role in that era. There is room in the Hall for him.
He earned this. He belongs. Need a reminder? Check out the video below.