Mike Sullivan has been clear throughout his short tenure in Pittsburgh. Those who perform will play.
It doesn't matter what name is displayed on the back of your jersey or what you've done in the past. The Penguins are facing a grueling stretch through March with playoffs on the line and at this point, it's simply win by any means necessary. If that means benching your high-profile acquisition from last summer, so be it.
As I've written in the past, Phil Kessel hasn't had a terrible season in Pittsburgh. In fact, his playmaking and passing ability has been on display quite often and the addition of Carl Hagelin seemed to add a spark to Kessel's game, with the two of them putting defenders on their heels with pure speed on the rush.
But, after a very disappointing game in Brooklyn that saw Kessel miss two prime scoring chances, one of which would have tied the game in the dying seconds of regulation, Sullivan is taking exception to the part of Kessel's game the Penguins need most.
He has to start burying those opportunities.
Sullivan's Message is Loud and Clear for Phil Kessel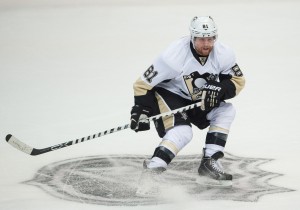 Following that game vs. the New York Islanders, the Penguins headed to Columbus to face a Blue Jackets team headed for an early offseason. They only have one objective, which is ruining postseason hopes for their opponents but for the Penguins, a very important two points were on the line.
You'd expect to see your best players on the ice, right?
Kessel logged just over 15-minutes of ice time, very low for someone who normally sees between 17 and 19-minutes per game. When Pittsburgh faced the Rangers at Madison Square Garden on Sunday afternoon, it was more of the same. Or, even more noticeable.
Kessel only logged 13-minutes and 57-seconds against the Rangers and found himself removed from the top power play unit. The game turned into a back-and-forth shootout but somehow, he saw only a few short shifts in a pivotal third period. He finished the game scoreless with a negative-6 Corsi differential.
Concerning? Yes. Message delivered? Absolutely.
Time for a Redemption Tour
Recently, there has been a lot of anticipation for "Playoff Phil". Kessel has 13 goals and 21 total points through 22 playoff games so far in his career. However, the Penguins need that version of Phil sooner rather than later.
With Evgeni Malkin sidelined for the remainder of the regular season and likely the first round of playoffs, Kessel has an opportunity to prove he's capable of carrying an offensive load, just as Jim Rutherford had hoped upon acquiring him. Step one will be eliminating missed opportunities like this…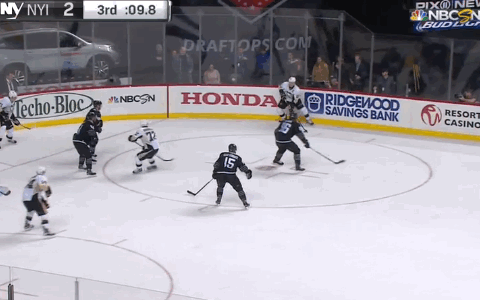 He hasn't done himself any favors when it comes to quieting his loudest critics. The way he answers after being benched on Sunday afternoon will speak volumes to both his character and whether or not he can step up to help the Penguins push for a playoff bid.
Six months into his Pittsburgh career, he is already facing a test of adversity. Will he respond as they need him to?
Thanks for reading. Follow me on Twitter at @Michael29Angelo for more coverage of the Pittsburgh Penguins and news from around the NHL.
Pittsburgh Penguins writer for TheHockeyWriters.Com and PittsburghHockeyNow.Com. Youth hockey coach, and student of the game.