Before the NHL trade deadline, Philadelphia Flyers general manager Ron Hextall said his team would not be buyers. It turned out the Flyers would be a mix of things in their deadline day moves. Incidentally, the reviews for the moves the team made are also mixed.
Philadelphia made one trade involving Mark Streit and Valtteri Filppula and re-signed Pierre-Edouard Bellemare and Michal Neuvirth, who could have been trade chips.
Like most teams at this year's deadline, the Flyers chose to sit on most of their upcoming free agents. Michael Del Zotto, Chris VandeVelde and Steve Mason will at least finish this season in Philadelphia. Those non-moves can also be thrown in what was a mixed day for the Flyers.
Flyers' Good Deadline Move
Most will look at the trade between the Flyers and Tampa Bay Lightning and immediately applaud Lightning GM Steve Yzerman on the move where he gave up Filppula, a fourth-round pick and a conditional seventh for Streit, who was later traded again. With several free agents and pay increases coming, the Red Wing legend cast off Filppula, his no-movement clause and his $5 million cap hit.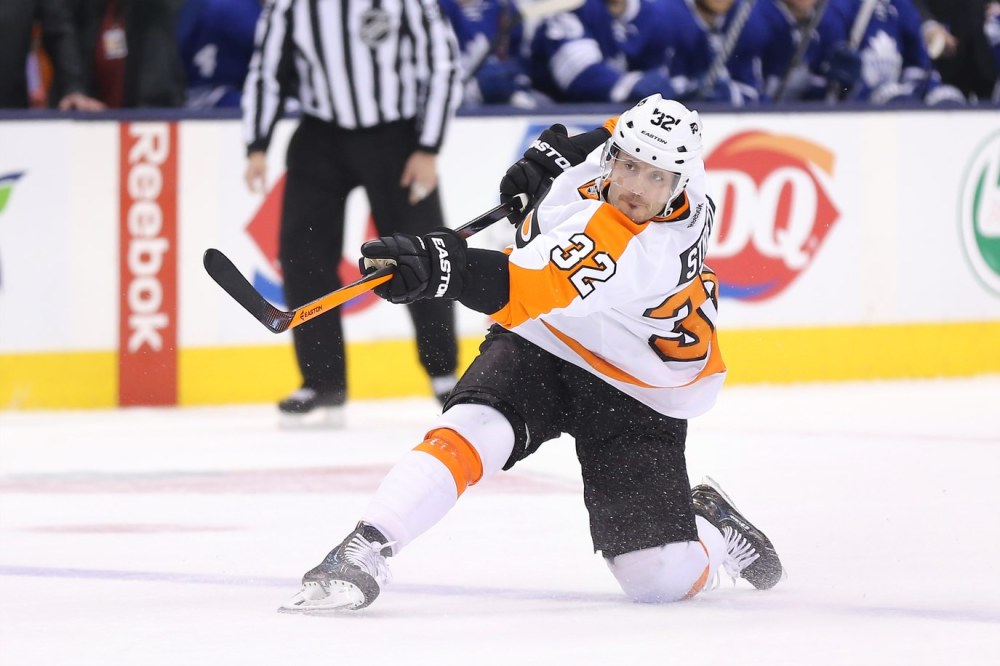 Not only do the Lightning save money, they also earn another protection spot for the expansion draft.  For the Flyers, the trade was a good one also, even if most are overlooking them in the deal.
[irp]
Philadelphia still has about $13 million in cap space left after the addition of Filppula for next season according to CapFriendly, if the salary cap stays the same. More importantly, though, it gives the team some depth.
The Flyers needed a third-line center even before the season started. Whether that role goes to the Finn or to Sean Couturier, depth down the middle has been created.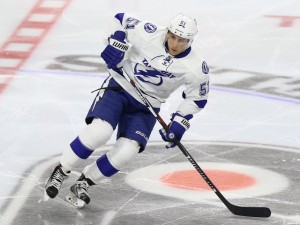 Filppula also improves the team's playoff chances for this season more than keeping Streit did. Although a leader, the 39-year-old is clearly nearing the end of his career, and the Flyers have some prospects on the Lehigh Valley Phantoms eagerly awaiting a shot for this season.
The only slight con for the addition of Filppula is that the Flyers are now forced to protect him in the expansion draft, though it won't affect them like it would the Lightning.
Assuming Filppula is protected along with Couturier, Claude Giroux, Wayne Simmonds, Jake Voracek and Brayden Schenn, one spot is left among the forwards. Nick Cousins, Dale Weise or Michael Raffl are the prime candidates for that last opening.
So while Filppula pushes one forward into expansion territory, it won't be too much of an impact player. Not bad in return of a middle-six center.
Flyers' OK Deadline Moves
While most won't agree, Bellemare's contract extension isn't that bad a deal for the team. His five-versus-five numbers aren't favorable, but there's still value in the French native.
300 Fwds have played 1600 5v5 TOI since Bellemare joined the NHL. Heres list of NHL forwards with less 5v5 P/60 than Bellemare:#Flyers

— Alexander Appleyard (@avappleyard) March 1, 2017
For one, he's still a center that can handle a tougher matchup, which played a part in his terrible offensive numbers. He kills penalties, but may not be the best at it. However, Bellemare still takes time away from players like Giroux and Simmonds on the penalty kill, which is a plus.
The contract is also a little higher than it should be at $1.45 million per year. It's not a perfect deal, or even a good one, but it should work out just fine for Philadelphia.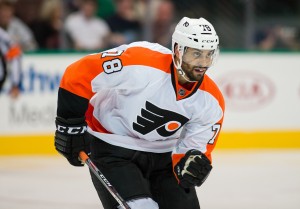 More importantly for the Flyers, is improving the fourth line. Bellemare is the best player on it but it could use an upgrade on VandeVelde and even rookie Roman Lyubimov.
Getting away from the actual moves, not trading Del Zotto, VandeVelde or Nick Schultz is a little unfortunate, but understandable. Del Zotto will get more playing time due to the trade of Streit and considering that Streit went for only a fourth-round pick, there may not have been a big market for the former Ranger. Same can be said for VandeVelde and Schultz.
Also not found on the player movement page was Mason. The goalie market was dry, shown by Ben Bishop's little return last week. The former Blue Jacket also has value in Philly as the backup in case Neuvirth falters, which brings us to the next point.
[irp]
Flyers' Bad Deadline Move
With two looming unrestricted free agent goalies, the Flyers made their choice of who would stay by re-signing Neuvirth to a two-year/$5 million deal. Hextall said Mason could still get an extension, but with Anthony Stolarz waiting in the wings that seems unlikely.
If the deal came after the Czech Republic native's postseason in 2015-16, this contract would be tolerable, but Neuvirth has not been the same goalie this year. He sports just a 10-9-1 record and a .887 save percentage, among the worst in the league.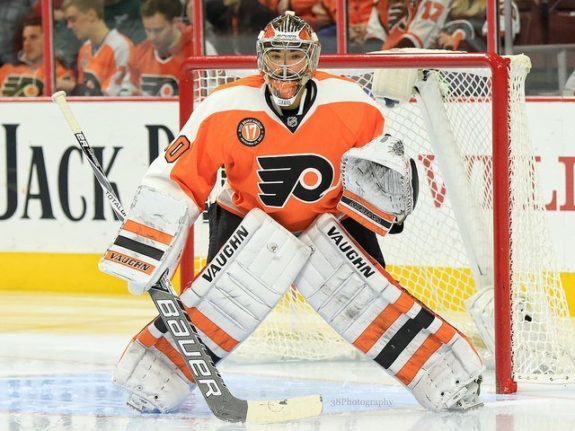 Neuvirth has also given up bad goals all season, but the worst part is that Mason has been and is the better goalie. His price was probably higher, but stability in net seems more important, especially for a team that has cap space to work with.
One mediocre plus is that the 28-year-old can be exposed in the expansion draft, while prospect Stolarz is protected. However, with no games-played requirement for goalies in the draft, any goalie could have been signed and exposed, and for one year.
There's always a chance Neuvirth rebounds next year and gets back to his 2015-16 play, but after the year he's had, you have to ask the question how does he get an extension — and a raise? It looks like next season will be another year of weak goaltending for the Flyers at this point.
But with that said, Hextall helped the offense and kept a decent, but not integral piece in Bellemare which would have to give the GM a mark a little higher than average on 2017's deadline day.